Wittunga Botanic Garden gets a $750,000 boost
Wittunga Botanic Garden at Blackwood is set to become even more popular, with a new viewing platform and nature play area to be built through $750,000 funding from the Adelaide City Deal.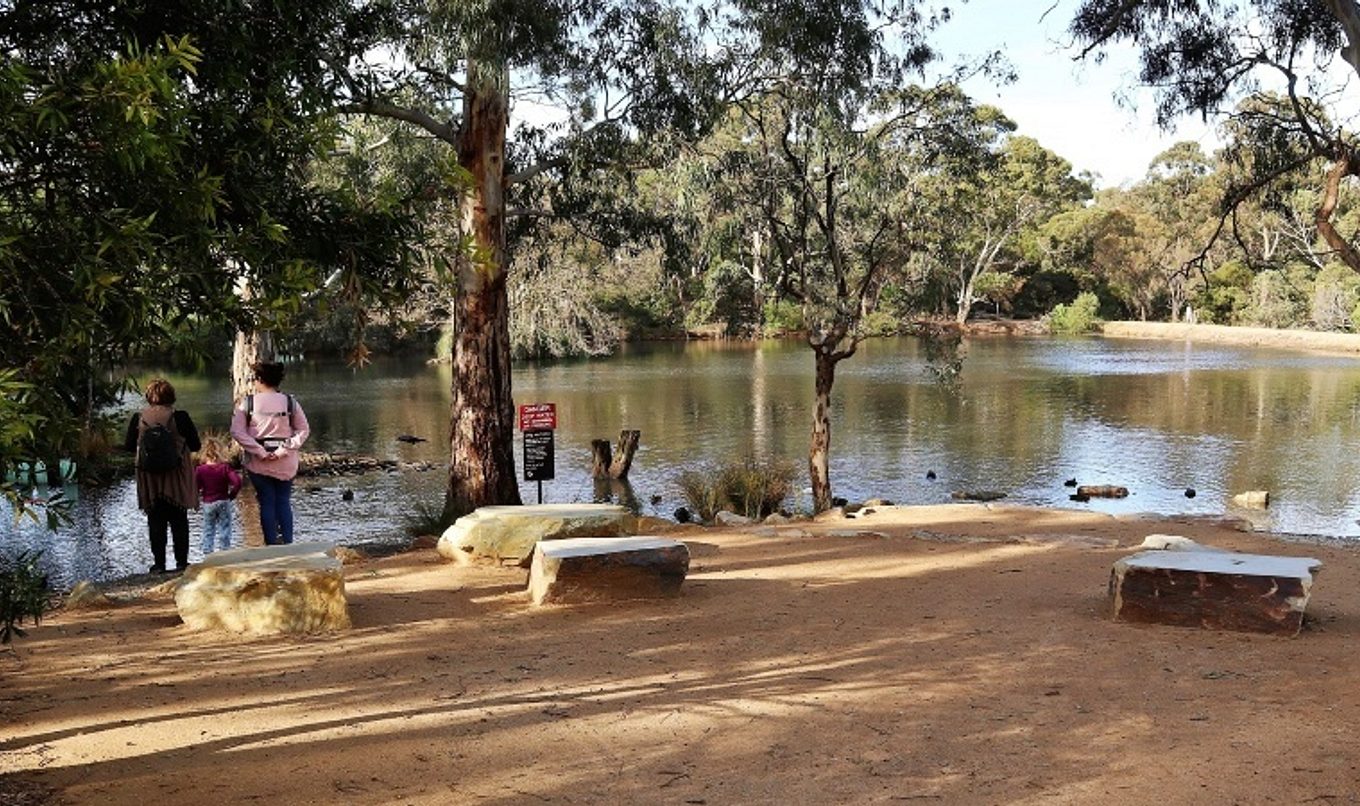 The deal has already led to the creation of a new accessible lakeside trail and improvements to the lake's beach area.
The Australian Government is investing up to $750,000 in the Wittunga Botanic Garden as part of the $649 million Adelaide City Deal, a 10-year partnership between the Australian and South Australian governments and the City of Adelaide.
There is also investment under the City Deal for the Mitcham Hills and Glenthorne area as part of the Australian Government's $2 million investment to deliver on upgrades to Adelaide's natural attractions and encourage residents and tourists to experience the state's heritage treasures.
Last year the Botanic Gardens and State Herbarium engaged with the community to discuss the renewal of the masterplan for Wittunga Botanic Garden, which outlined suggested changes to improve the garden.
Feedback from the community is being used to inform a final masterplan.
In 2021 a platform over the lake will give a new vantage point from which to enjoy nature, and children will be able to discover more about the environment through new nature play spaces.
Wittunga will also be trialling extended opening hours: from 31 October 2020 it will be open from 8.30am until 7pm during daylight saving and 8.30am until 5pm at other times.
Botanic Gardens and State Herbarium Director, Dr Lucy Sutherland, said horticultural staff were also using the funding to renew the plant collections, with a focus on conservation and biodiversity.
"The South Australian plants on display at Wittunga are climate-adapted and can provide inspiration for sustainable home gardening, especially if you are keen to encourage native butterflies, birds and other wildlife into your neighbourhood," she said.
Completion of the viewing platform is expected in December 2020 and the new nature play space is due for completion in March 2021.