100th volunteer ranger appointed in South Australia
South Australia's volunteer park ranger program reached a significant milestone today with the appointment of the 100th volunteer ranger since the program started in September 2019.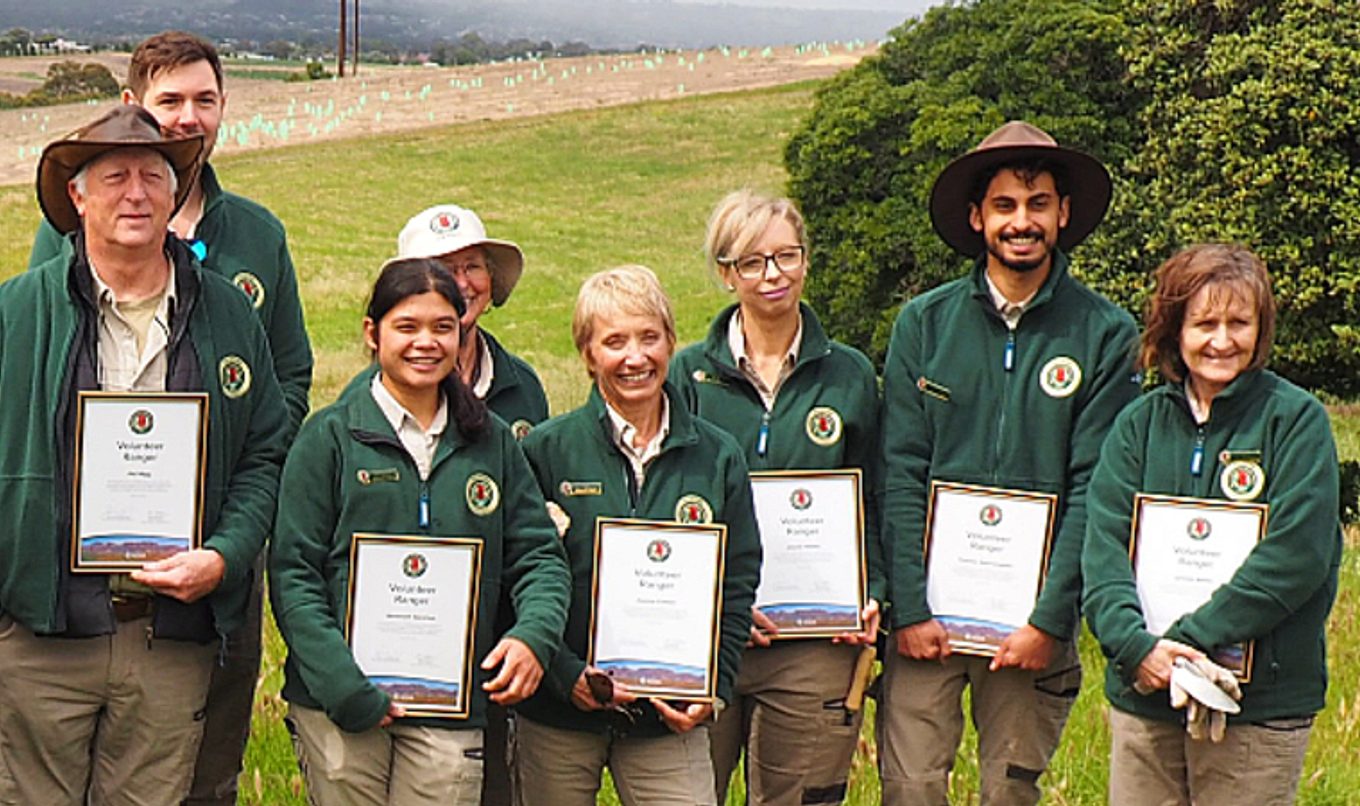 The program helps increase the support and activation of our parks, along with an increase to park rangers who are the frontline workers for conservation in our national parks.
Participants in the South Australian Volunteer Ranger Program have contributed about 2700 hours in 17 parks across the state, including at Adelaide's newest national park, Glenthorne National Park, where celebrations were held today.
As part of the celebrations, volunteer park rangers were recognised for the work they do to protect our national parks alongside the State Government's park rangers and existing park volunteers.
The Volunteer Ranger Program gives South Australians with an interest in the environment the opportunity to contribute to nature and wildlife conservation, all while enjoying the state's iconic national parks.
On top of the 100 volunteer park rangers being celebrated, there are 138 State Government park rangers across the state.
The National Parks and Wildlife Service Volunteer Support Grant program has also been announced.
For the next three years this grants program will increase from $60,000 to $90,000 a year which will significantly increase the ability of community groups to undertake on-park projects such as biodiversity conservation, post-fire habitat recovery and threatened species monitoring.
The Volunteer Ranger Program is currently run across 17 national parks in South Australia, including Glenthorne, Dhilba Guuranda-Innes National Park, Morialta Conservation Park, Para Wirra Conservation Park, Onkaparinga River Parks, Granite Island Recreation Park, Montacute Conservation Park, Flinders Chase National Park, Ikara-Flinders Ranges National Park, Belair National Park, Sturt Gorge Recreation Park, Hallett Cove Conservation Park, Adelaide Dolphin Sanctuary, Moana Sands Conservation Park, Black Hill Conservation Park, Deep Creek Conservation Park and Mount Remarkable National Park.