KI koala fire babies thrive at Cleland Wildlife Park
They've been dubbed the fire babies, and these two cute koala joeys, Phoenix and Breezy, are thriving at Cleland Wildlife Park.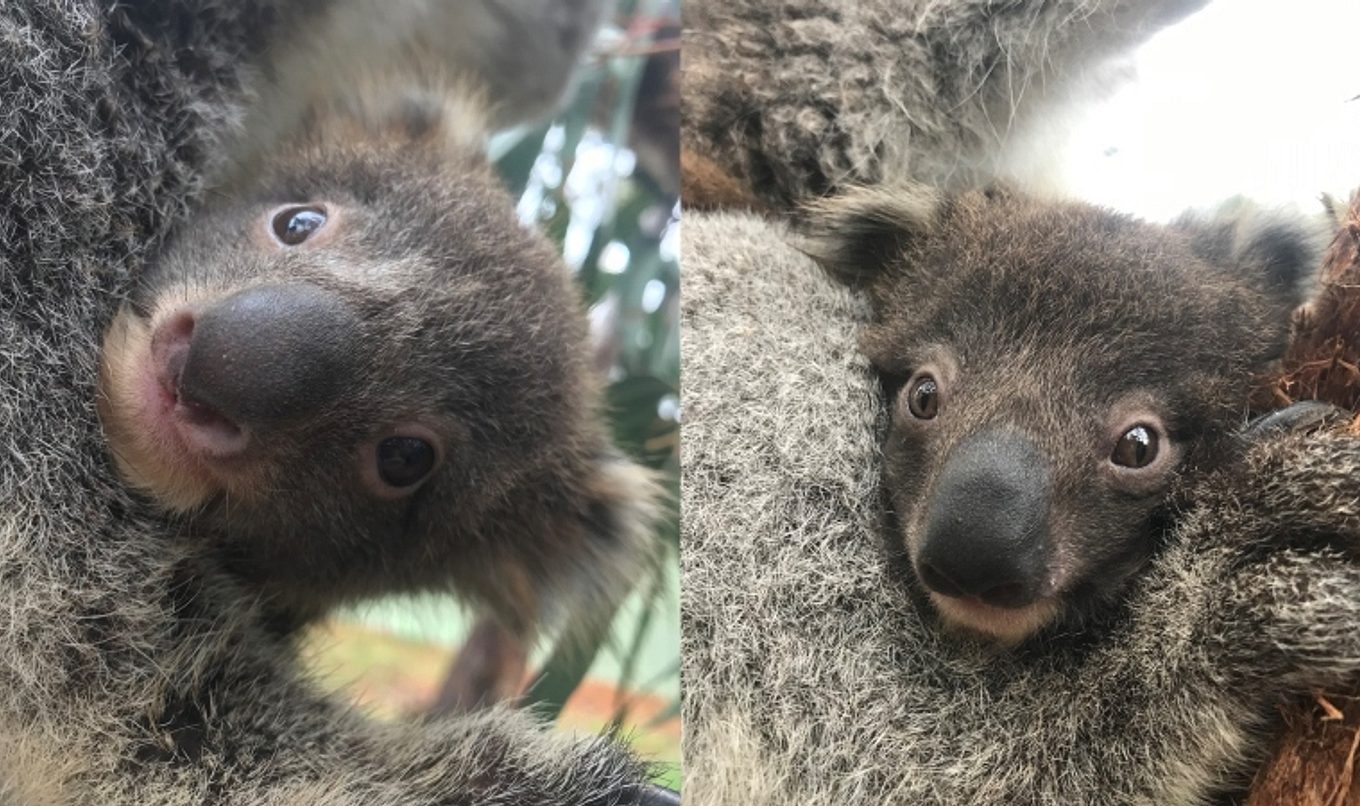 The two female joeys were unknowingly rescued along with their mothers, Holly and Lana, and other koalas from the fire ground on Kangaroo Island and now form part of a special disease-free population living in a purpose-built quarantined enclosure at Cleland Wildlife Park.
KI koalas are free of chlamydia and have a low rate of a disease called KoRV (koala retrovirus), which is widespread in the mainland populations.
Koala keeper Ashleigh Hunter said the joeys were conceived on Kangaroo Island and born around the time of the bushfire, but weren't discovered until a routine health check in February.
"When first born, koalas emerge looking like little baked-beans and slowly make their way into their mother's pouch," Ashleigh said.
"We didn't get a proper look at these babies until July when they started to venture out of their mothers' pouches briefly.
"Both are beautiful girls and are growing like weeds, and don't really fit in the pouch anymore.
"Initially they were spending a lot of time keeping warm in the pouch, but now they are getting a bit more active and are venturing out and about to taste-test leaves."
The fires burnt more than 210,000 hectares on Kangaroo Island, of which almost 90,000 hectares was national and conservation parks. The loss of significant amounts of habitat resulted in large numbers of koalas perishing and those that remained were struggling to find food.
A small number of koalas who wouldn't have survived without intervention were rescued and moved into a specially built enclosure at Cleland Wildlife Park.
Here they are forming the basis of a disease-free population to potentially benefit koala populations nationally.
The International Koala Centre for Excellence (IKCE) is identifying and facilitating research and funding opportunities to improve our knowledge of this unique population and outcomes for koala conservation.
The rescue of the disease-free KI koalas was carried out as a partnership between the State Government, the IKCE, Hanson Bay Wildlife Sanctuary, Australian Marine Wildlife Research and Rescue Organisation (AMWRRO), Zoos SA and Longleat Safari Park.
Before the bushfires, about 50,000 koalas were estimated to live on KI, having grown from a population of 18 introduced to the island in the 1920s.
After the fires it was estimated that between 5000 to 10,000 koalas might remain. This number will be firmed up once the results of an innovative survey, using drones, infrared cameras and artificial intelligence, are available.
The technology was used to scan trees at night across unburnt patches and known koala locations, to count the species based on their body heat signature. The survey will provide a better understanding of the density and distribution of the remaining koala population on Kangaroo Island.