Quolls and possums survive remarkably well in the Flinders
Western Quoll (Idnya) and Brushtail Possum (Virida) populations reintroduced into South Australia's Ikara-Flinders Ranges National Park have successfully endured three years of drought and continual cat and fox predation.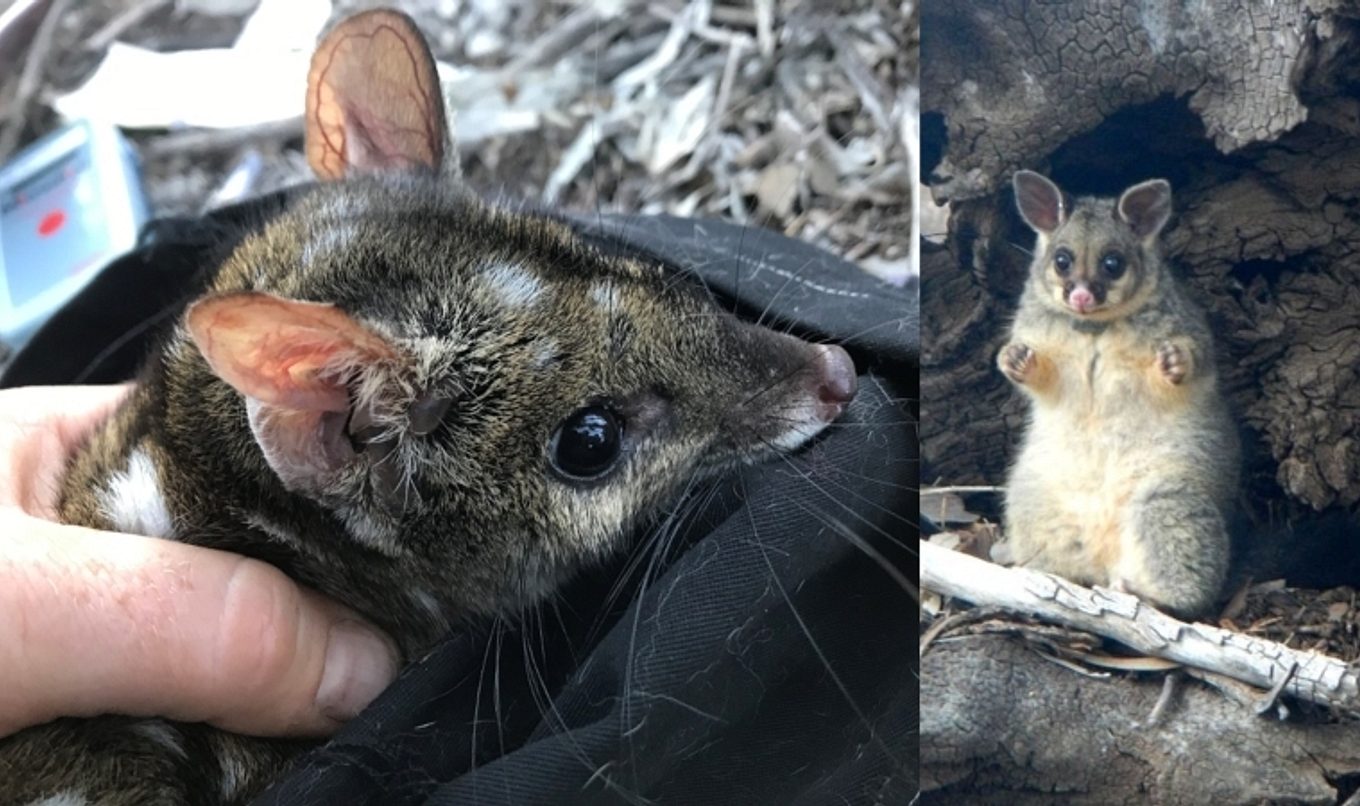 The long-term program is funded by the Department for Environment and Water (DEW) and the Foundation for Australia's Most Endangered Species (FAME).
DEW senior conservation ecologist, Robert Brandle, said effective cat and fox control has enabled the quoll and possum populations to maintain healthy densities in the initial release area and to expand more widely to the edge of their favoured woodland habitats.
"Since the final reintroduction of new animals in 2016, the area occupied by Western Quolls has expanded by about one-third, demonstrating a gradual expansion during a dry period," Mr Brandle said.
FAME Foundation CEO, Tracy McNamara, said the latest news from the monitoring undertaken early this year would be warmly welcomed by the Foundation's supporters.
"It has been a long-term effort and has required dedicated and continued support from our community. I know they take great delight in the ongoing success of this project."
The latest report indicates that cats continue to play a significant role in restricting growth of both reintroduced species, in particular limiting their use of more open country.
Aerial cat control has now been in operation for the past three years and has proved effective. It is likely to have helped the Western Quoll population to persist successfully during a period of long drought.
Using camera monitoring, results to March 2020 show that both the Quoll and Possum populations weathered the third consecutive year of drought in the region as detection rates of both species increased after the 2019 breeding season (compared with the same period in 2018).
"Our Foundation's six-year partnership with DEW has been encouraging and reinforces our commitment to projects that have a demonstrable chance of success," Mrs McNamara said.
"We're very grateful for the ongoing support and dedication to this very worthwhile effort and look forward to building on this."