Funding trebled for Cudlee Creek fire recovery
The amount of funding to be made available to support Adelaide Hills small landholders to recover from the Cudlee Creek fire has been almost tripled, following huge interest from the community.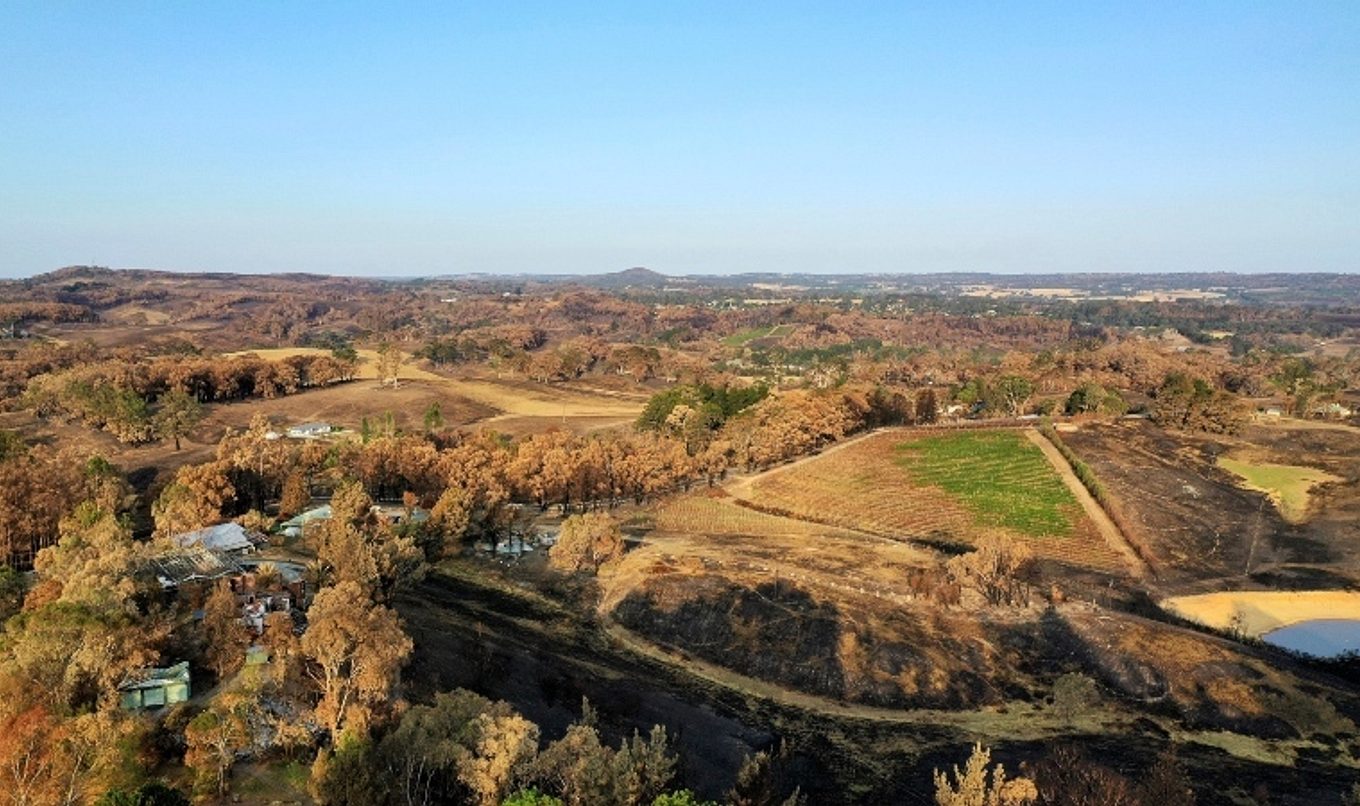 David Greenhough, Chair of the new Hills and Fleurieu Landscape Board said 270 applications had been received for the Cudlee Creek Fire Landscape Recovery Grants, almost three times as many as had been expected.
The funding is being provided by the Adelaide and Mount Lofty Ranges (AMLR) and the South Australian Murray-Darling Basin (SAMDB) NRM Boards, through the natural resources management levy.
"The original $400,000 in funding has now been increased to more than $1.1 million in grants available for eligible landholders," Mr Greenhough said.
"With the restrictions imposed by COVID19, many of the boards' regular programs such as events, live workshops and field days can't be held right now, so the funds have been redirected to help landholders with fire recovery."
Many of the boards' usual programs are currently being delivered online.
Cudlee Creek Fire Local Recovery Coordinator Alex Zimmerman said lifestyle property owners had specifically been identified as most in need of the grants.
"This section of the rural community had previously missed out on the opportunity to apply for recovery grants, because they don't earn the majority of their income from the land and therefore weren't able to access financial support," he said.
"However, lifestyle properties were just as impacted by the fires as other landholders and they are a significant sector of the local community, so this funding will help support them in their recovery."
The grants, worth up to $5000 per property, will help landholders restore the landscape and natural resources such as soil, water and habitat for native plants, birds and animals.
Works which may attract funding include fencing off areas to protect native vegetation, creeks or soils; controlling pest plants and animals; managing soil erosion; establishing temporary stock containment areas; or paying for professional land management advice.
Applications have closed and are now being assessed, with grants expected to be allocated in the near future.