Tackling Adelaide's urban heat by cooling roads
An innovative way to tackle urban heat is underway in Adelaide's Central Market District with an aim of making our city a more attractive place to work and live.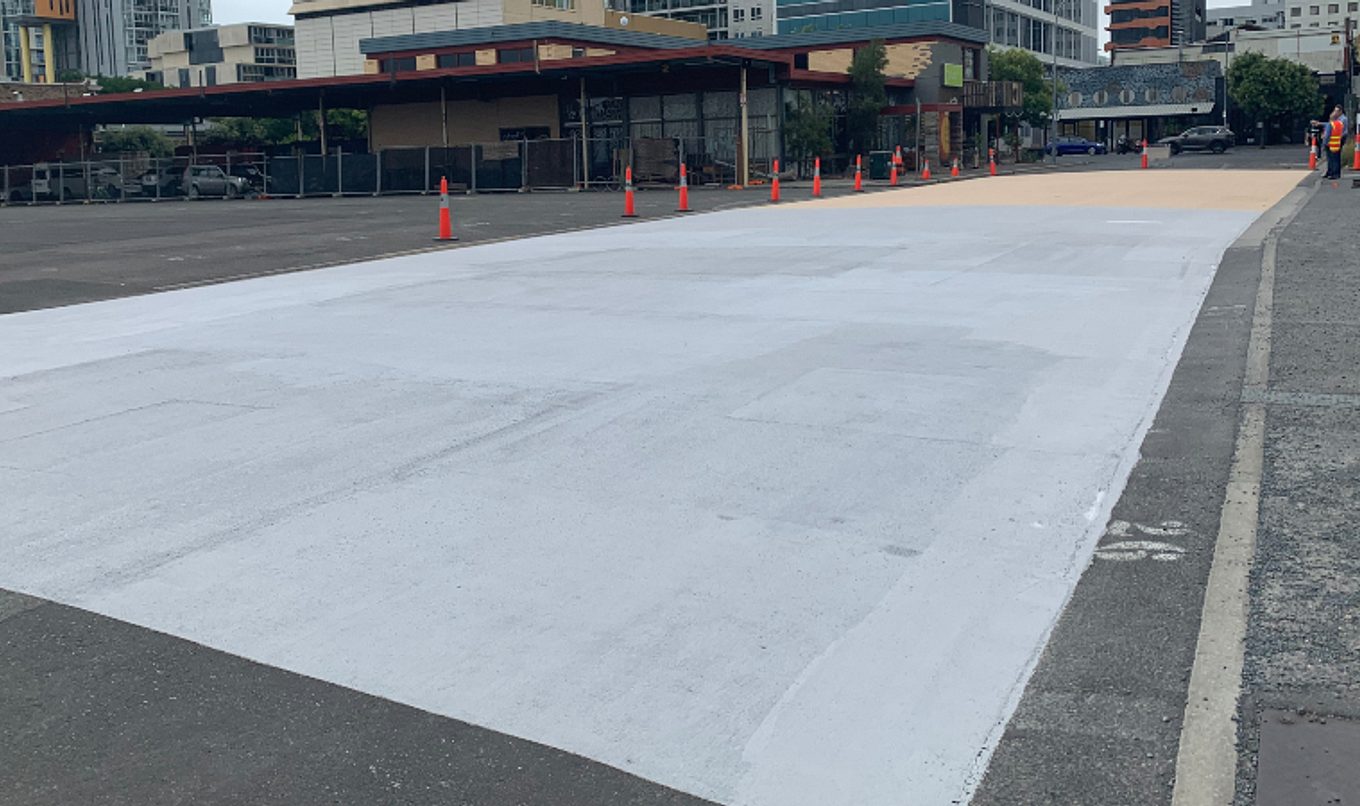 The Cool Road Adelaide project will test how three heat reflective treatments applied to a 100-metre part of Bowen Street West work to reduce heat absorption, cool the area and create a more livable city.
The project was another example of practical action to deal with our changing climate which could improve both environmental and economic outcomes.
Cities and urban areas really feel the heat on hot summer days because roads, footpaths and buildings absorb more heat from the sun.
Areas that are hot and uncomfortable are places that people avoid, so by cooling down hot urban areas people will use them boosting the local economy.
Planting trees around cities can be sometimes difficult given the demands on open spaces, so another way to cool down cities is by cooling down roads.
Adding heat reflective treatments to roads can also create better quality roads that combat heat to reduce maintenance costs, as well as reduce energy costs for surrounding buildings.
Pedestrians, cyclists and locals can provide their feedback about the cooling effects of the project by visiting the City of Adelaide website.
The City of Adelaide is also delivering tree planting and water sensitive urban design projects to make the Adelaide CBD a more comfortable place to live and visit.
Climate KIC CEO Christopher Lee said new innovations in heat reflective products are being used across the globe, with cool roads and cool roofs taking off in America, Europe and in other countries.
"Given South Australia's climate and relatively high temperatures, these innovations are another way to cool Adelaide's urban environment and create a more livable city," said Mr Lee.
The Cool Road Adelaide project will be completed at the end of summer. The results will be shared with local councils to help inform future cooling programs across South Australia.
Cool Road Adelaide is a Climate KIC Australia project delivered in partnership with the City of Adelaide ($35,000) and South Australian Government ($50,000), and made possible with in-kind support from Fulton Hogan.