West Beach sand carting continues
Sand carting is continuing through winter and into spring to combat erosion at West Beach and Henley Beach South.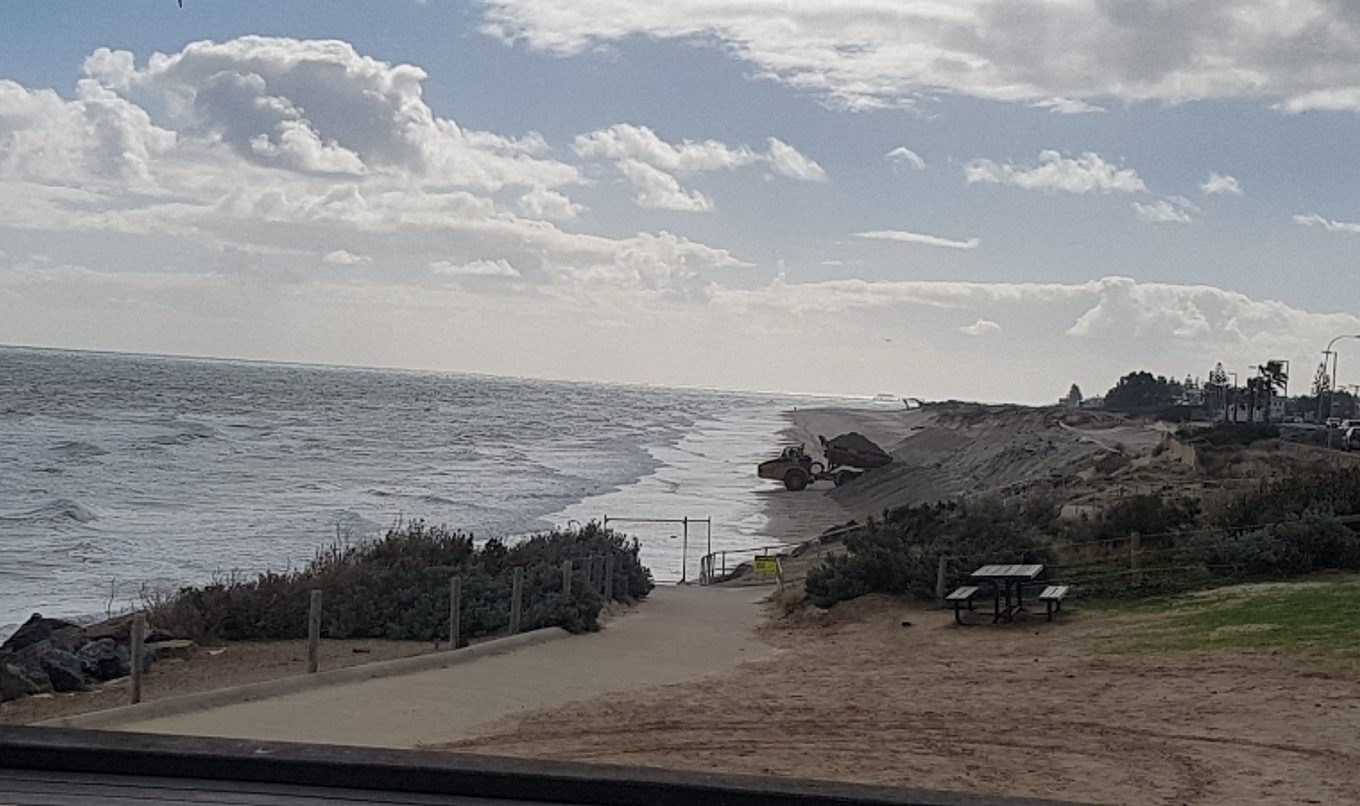 The sand carting started in April and will now continue into spring to build up the dunes at West Beach and Henley Beach South and protect the area.
Sand is being trucked from Semaphore to West Beach and Henley Beach South.
Sand carting will address the problem in the short term until the recently announced 500,000 cubic metres of new sand is sourced, and the Semaphore to West Beach sand recycling pipeline is built over the next four years to replenish the area for the long term.
Adding sand to the foreshore at West Beach is important because it increases dune volume and the resilience of the area with benefits to other beaches, as sand naturally drifts northward.
The public should take care when in the area and stay off the dunes and freshly placed sand. Safety signage is in place.
The South Australian Government has committed $48.4 million of funding over four years to secure Adelaide's metropolitan coast.
For more about coast management visit DEW coasts website.