Mt Lofty Summit trail repairs due for completion in early 2020
Work on the first phase of the Waterfall Gully to Mt Lofty summit trail upgrade will be complete within weeks.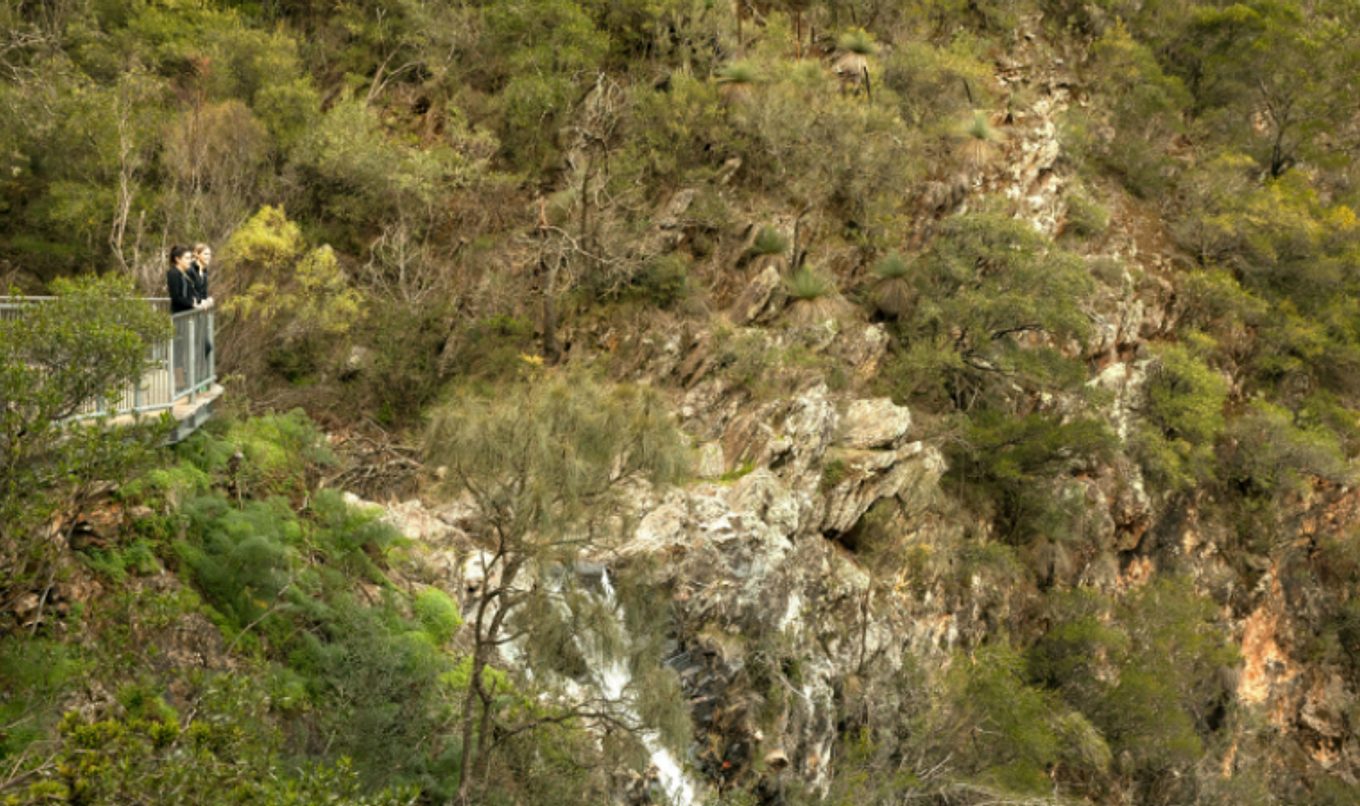 The $2.9 million second stage of works is underway and workers are in steep and narrow terrain as they near Fourth Falls.
As work continues, trail users are reminded to keep to marked detours on weekdays.
The upgrade of the 4km-long trail, which was extensively damaged by flooding and landslides during storms in 2016, is expected to be completed by early 2020.
Regional Director Brenton Grear said work on Stage 1, which began in January 2018, had included the reconstruction of 1.8km of trail.
"In addition, workers have created 70 metres of elevated boardwalks and stabilised and reinstated around 60 metres of creek bank," he said.
"Stage 2 is where work is happening on the less accessible sections of the trail, which means the contractors will be using a range of tools, including a helicopter to make concrete deliveries direct to a tight and steep stretch of the trail."
This phase of work will cover around 1.4km of trail, as well as the construction of 140 metres of raised boardwalk and improved signage.
"I'd also like to remind people walking the trail that there are some diversions in place from Monday to Friday and that they should not try to enter any closed-off sections," Mr Grear said.
"Regardless of whether machinery is being used, this is an important message for regular walkers to understand as the closed areas are worksites. People might feel they know the terrain and can navigate these areas, but the potential hazards to both walkers and contractors require members of the public to stay clear."
The walking trail is the most popular in the state and attracts around 600,000 people per year.
The $5.4 million upgrade will reduce the impact of future storm events and improve the experience for users.
For current information about alternative routes, visit https://www.parks.sa.gov.au/know-before-you-go/closures-and-alerts/171201-waterfall-gully
Like what you just read? Stay up to date with all news from the department by subscribing to Environment SA News.