Helping hand for threatened Mallee birds
Threatened Mallee birds are about to get a helping hand from an important new project to protect their habitat.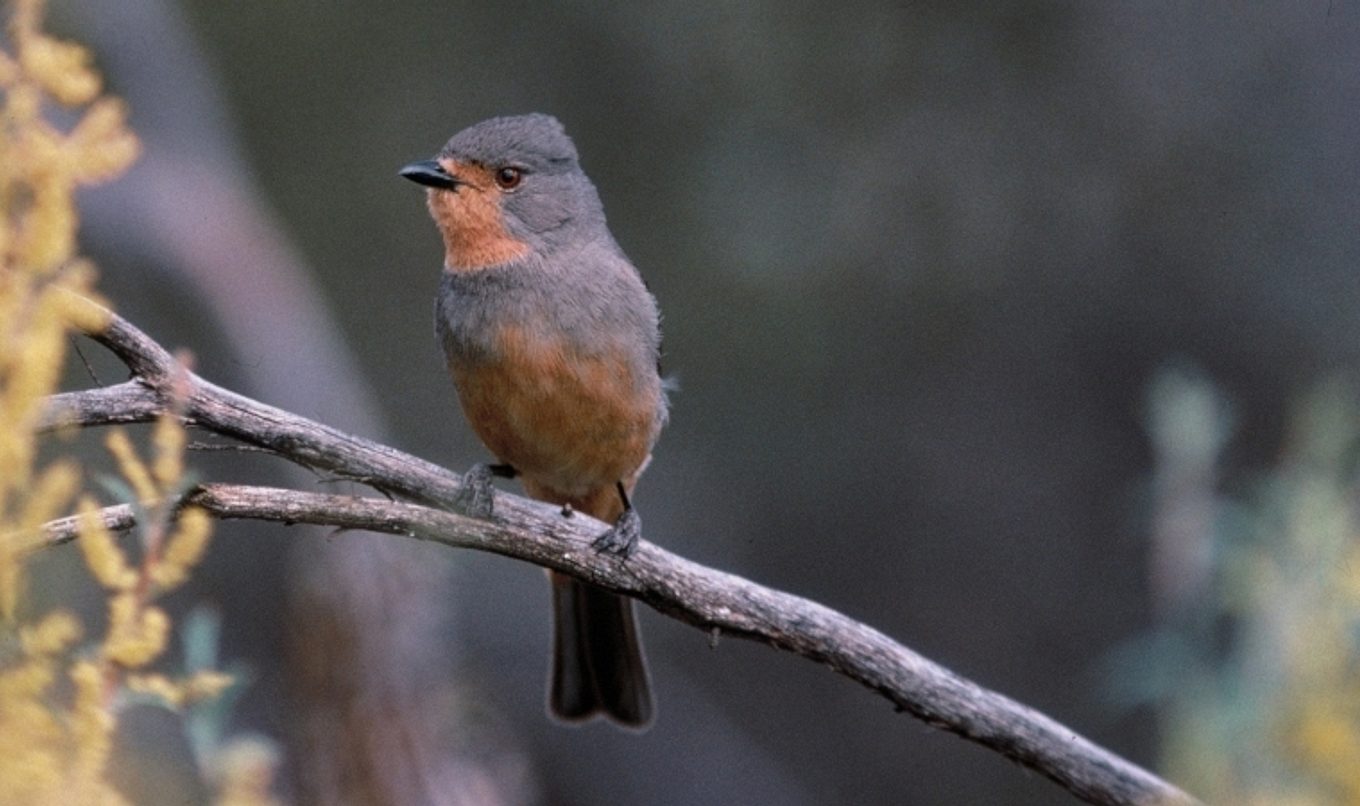 Natural Resources SA Murray-Darling Basin (SAMDB) is working together with land managers, partners and the wider community to help recover the habitats of a number of threatened Mallee birds.
Natural Resources SAMDB Habitat Restoration Ecologist Craig Gillespie said while each species is unique, the recovering Mallee birds project will focus on common threats to multiple species such as habitat damage from over grazing, impacts from inappropriate fire and lack of knowledge to manage habitat appropriately.
"This way the whole Mallee ecosystem benefits," Mr Gillespie said.
"The target species for this project are black-eared miner; Mallee emu-wren; Malleefowl; red-lored whistler; regent parrot; striated grasswren; and western whipbird.
They are all species of conservation concern that rely on particular habitats with diverse high quality vegetation in the SAMDB Mallee landscape.
"High numbers of rabbits, feral goats and kangaroos are preventing the regeneration of this habitat through over grazing.
"This is particularly important following fire events when the natural regeneration of critical habitat occurs.
"Failure to control grazing animals during such periods can lead to long lasting habitat degradation," Mr Gillespie said.
This project aims to address habitat degradation by removing artificial watering points from key conservation areas, reducing water availability for grazing animals.
Once dam removal is complete, the impacts of grazing can be more effectively managed and degraded sites will recover naturally or through revegetation activities.
These once degraded zones will in turn provide an opportunity for new and existing threatened Mallee bird habitat to flourish.
For many of these target species, fire is critical for ensuring healthy productive habitats in the long term.
Natural Resources SAMDB Threatened Fauna Ecologist Chris Hedger said despite the need for restorative fire, managing the timing and intensity of fires to ensure that threatened species survive and thrive is not that simple.
"We have some knowledge gaps for particular bird species about how they and their habitats respond to fire," Mr Hedger said.
"The project aims to tackle this via a two-pronged approach.
"The first is to protect highly productive sites where these birds live by strategic reduction of fire fuel loads and identify priority areas for protection if a bushfire occurs.
"The second approach aims to fill knowledge gaps through ongoing surveying and monitoring to improve our understanding of how well each bird species is surviving and what their habitat preferences are.
"With more knowledge about where these species are and how they react to fire, we can start to use fire as a serious tool for recovery," Mr Hedger said.
Natural Resources SAMDB is working with the Australian Landscape Trust, Murray Mallee Local Action Planning, National Malleefowl Recovery Group Inc, BirdLife Australia andRLB Ecologyto deliverthis project.
This project is supported by the SAMDB Natural Resources Management Board through funding from the Australian Government's National Landcare Program and NRM levies.