Poppy planting at Mount Lofty Botanic Garden
Students from Crafers Primary School have planted hundreds of Flanders Poppies at Mount Lofty Botanic Garden to mark the centenary of Remembrance Day.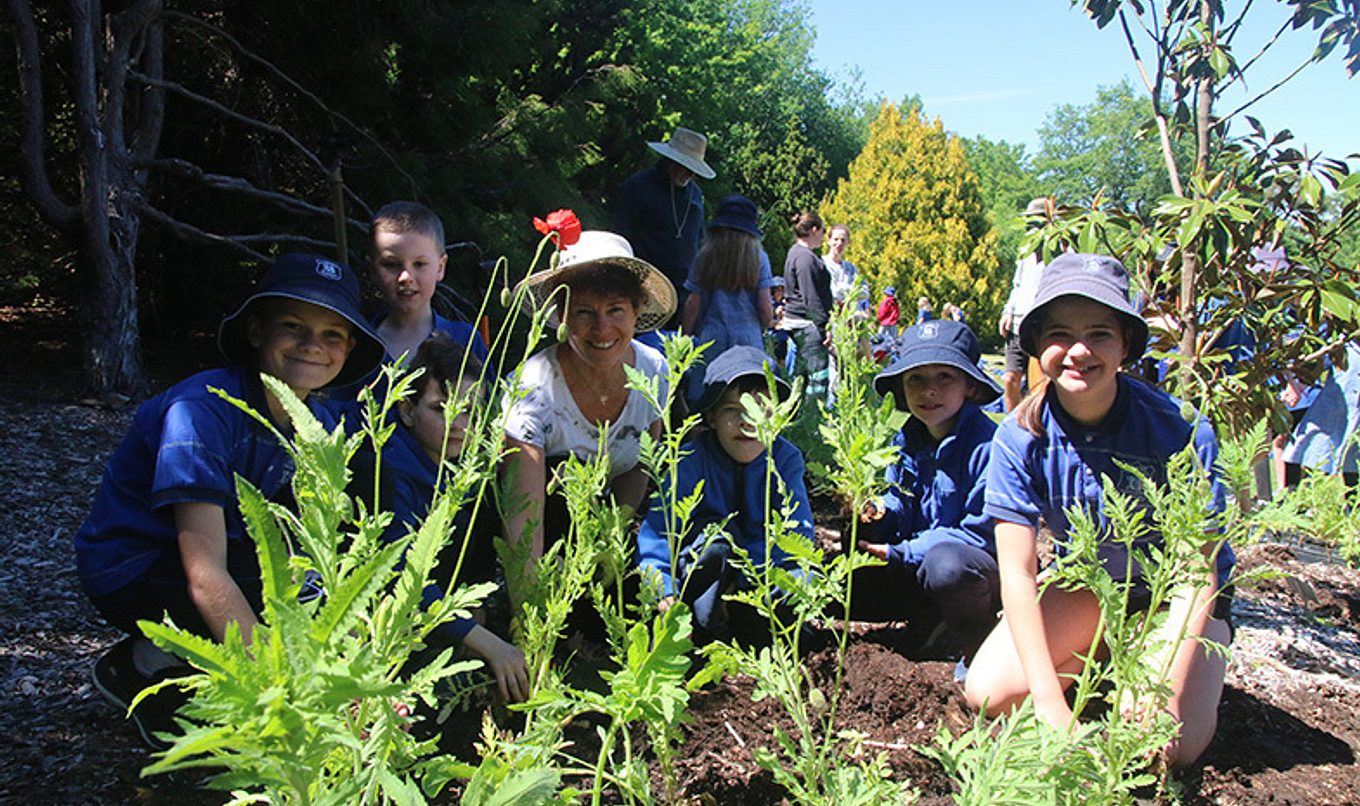 More than 300 students, parents and teachers took part in the planting exercise, transplanting hundreds of poppy seedlings grown by the garden's horticulturalists.
Mount Lofty Botanic Garden Horticultural Supervisor Rob Hatcher said the Flanders Poppy is a significant plant in Australian history.
"The Flanders Poppy has a deep cultural connection in Australia," Rob said. "The plant is a symbol of remembrance of the ultimate sacrifice made by Australian soldiers.
"We are passing on our horticultural knowledge to the next generation, giving them the skills needed to grow poppies into the future."
Students have planted a cultivar of the Flanders Poppy called Ladybird, which has been selected and bred due to its hardiness.
Poppies planted by the students will supplement existing poppy beds, which bloomed in time for Remembrance Day.
A Remembrance Day ceremony and one minute silence was held before the planting exercise.