Preserving outback heritage
Work to restore an important collection of historic outback buildings continued at a recent working bee at Bimbowrie Conservation Park.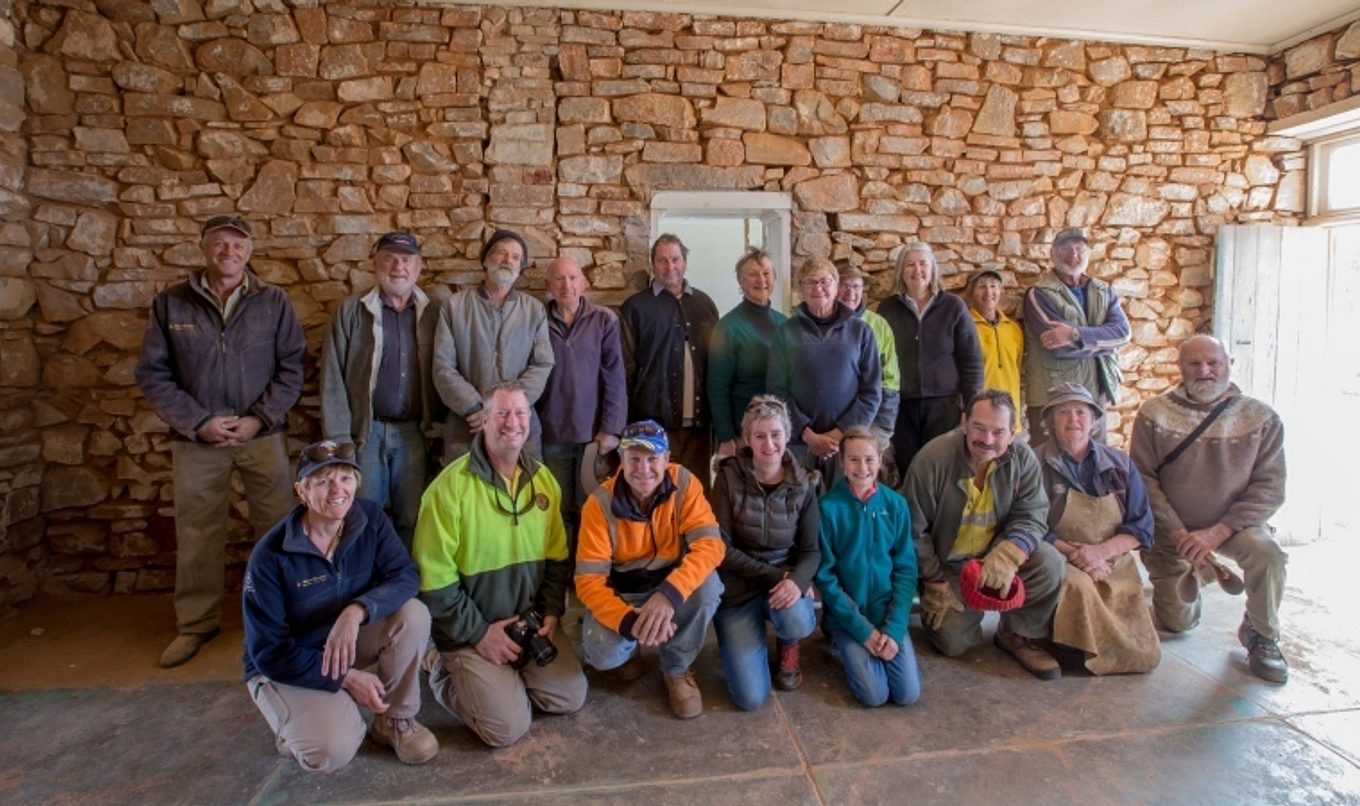 Volunteers from the Friends of Burra Parks and staff from Natural Resources Northern and Yorke spent six days on the restoration works in the Olary Ranges.
The annual working bee began in 2012 to repair and preserve historic buildings across the park, including the old coach house, horse stables, Cobb and Co post office, Mawson's Hut and Antro woolshed.
Landscape ranger Darrin Bennett said the group of 19 people this year concentrated on the Antro shearers' quarters and woolshed.
One team worked in the old shearer's kitchen, chipping away concrete-based mortar, stabilising the stonework and repointing with a lime-based mortar.
"The second concentrated their efforts on restoring the original furniture, sanding and restoring benchtops, tables and window frames, while the third worked in the woolshed, diligently varnishing the window frames that were restored at the working bee in 2017," he said.
"The shared sense of achievement that we all feel at the end of an industrious six days helps to solidify our relationships, and inspires us to return each year to continue to breathe new life into these beautiful heritage buildings."
The woolshed is understood to have been the largest shearing shed in Australia in the late 1800s. It and the shearer's kitchen are listed on the State Heritage Register.
The Friends group includes people with a wide range of skills, including some trained in traditional stone masonry techniques.
The heritage precinct near the old Bimbowrie homestead is associated with stagecoach transportation and gold mining in the 1800s.
Mawson's Hut is a shepherd's hut from which Sir Douglas Mawson worked for many years while studying the unique geology of the area as Professor of Geology at the University of Adelaide.
The park also has significant Aboriginal heritage sites, as well as plants and animals of state and national conservation significance. This includes habitat and breeding sites for the yellow-footed rock wallaby.