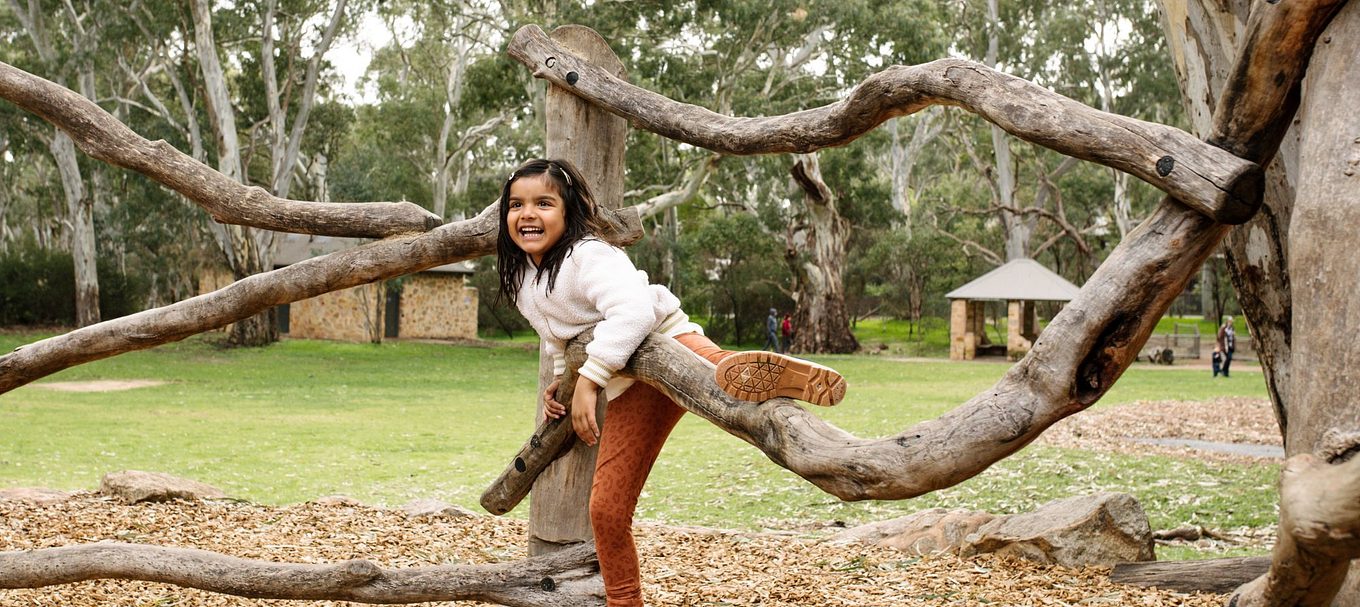 5 ways to spend time in nature in and around Adelaide this Easter
At home with the kids this Easter? Here are 5 ideas to keep you and your little ones busy this long-weekend.
Staying put in Adelaide for Easter doesn't have to be boring. It can also be a wonderful opportunity to get out and about in nature at one of our state's beautiful national parks.
Here are some recommendations for family friendly activities in nature this Easter:
1. Take a trip to the beach
The Easter long-weekend is the perfect opportunity to make one last family trip to the beach before the cooler winter weather settles in.
Beachcombing can be a great way to get to know your local beach. Check out our guide on beachcombing to learn about some of the weird and wonderful creatures you might find washed up on our shores.
Or if you prefer to enjoy the coast without getting your feet wet, why not hike and take in the views of the ocean instead?
Make a day of it and head down south to the Fleurieu Peninsula where you can walk the Blowhole Beach Hike at Deep Creek National Park (3.4 km, 2.5 hours return) or tackle one of the hikes at Newland Head Conservation Park, where you'll see stunning views of Encounter Marine Park.
2. Dust off the paddles and go kayaking
Kayaking can be a really relaxing family activity and a great way to enjoy Adelaide's coasts and rivers.
With a resident pod of dolphins that can be spotted all year round, the Adelaide Dolphin Sanctuary (20 minutes' drive from the Adelaide CBD) is a popular spot to go kayaking close to Adelaide.
The mangroves at Port Gawler are also a lovely, peaceful spot for kayaking with the kids. The mangroves are a part of the Adelaide International Bird Sanctuary National Park - Winaityinaityi Pangkara, so they're a great spot to look for waterbirds in their natural setting.
Check out our story on 7 parks in South Australia to go kayaking for more ideas, and if you're new to kayaking, take a look at kayaking for beginners.
3. Spend a day at Cleland Wildlife Park
Cleland Wildlife Park in the Adelaide Hills is open every day of the long weekend from 9:30 am to 5 pm, including Good Friday, although you may want to avoid the crowds and visit later in the weekend.
Visiting Cleland Wildlife Park can be an exciting experience for the whole family. With plenty of bush walking trails, close encounters with friendly wildlife and amazing views of Adelaide, Cleland has something for everyone.
Cleland has plenty of facilities like free car parking, accessible paths, wheelchairs and prams for hire, gas barbeques and picnic tables, so you can make the most of your time when you're there.
There are also some special animal experiences you can take part in, including the ever-popular koala experiences, but just be aware that if the temperature is too warm (forecast to be 32 degrees and above at the nearby weather station at Mount Barker) some of these will be cancelled.
Check out our Cleland Wildlife Park itinerary to spend a blissful day exploring the park's many wonders.
4. Take the kids to an adventure playground
There are plenty of playgrounds to choose from in Adelaide, but at some of our national parks there are adventure playgrounds that have been created with nature in mind.
In Adelaide's east, the adventure playground at Morialta Conservation Park – Mukanthi Nature Play Space – sprawls over an area almost the size of Adelaide Oval and is a delight for kids and adults alike.
About 13 km south-east of the city there is Belair National Park's adventure playground, which is very well-loved by kids for its wooden fort and maze of tunnels. Check out our Belair itinerary to make the most of your day at the park.
The raptor-themed nature playground at Cobbler Creek Recreation Park, 19 km north of the city, was inspired by the kites and kestrels that fly overhead looking for prey in the open grasslands.
Why not make a day of your visit to Cobbler Creek and enjoy the BBQs, picnic shelters, toilets and nearby bike trails.
Also worth mentioning is the nature play forest at the Gawler View Picnic Area at Para Wirra Conservation Park, 41 km north of Adelaide.
While the nature play area will be an absolute hit with the kids with its rope bridges, creek line and flying fox, adults too can get their moment in the sun by enjoying the hiking and barbequing facilities at Para Wirra.
Check out our story 5 treasures at Para Wirra for great ideas on how to make the most of your day there.
5. Get your wheels dusty at a national park
Make the most of the last burst of warm weather this Easter and head out with the family on a mountain biking adventure in our national parks.
A great option is the 7 km-long Steub trail at Cleland National Park, which runs from Cleland Wildlife Park to Mount Lofty Summit in the stunning Adelaide Hills.
It climbs gently through the forest woodland in most places, but has some intermediate sections in spots too.
If you'd like to take the kids mountain biking, then try one of our beginner mountain biking trails: Kids zone at Shepherds Hill Recreation Park (11 km south of Adelaide), Beginners' circuit at Cobbler Creek Recreation Park (19 km north of Adelaide), or one of the easy trails on the northern side of Glenthorne National Park-Ityamaiitpinna Yarta (16 km south of Adelaide).
We hope you have a great Easter and get a chance to get out in nature.
Check out our blogs onautumn gardeningandlast-minute Easter camping availabilityfor even more ideas for nature-based activities this season.
This story was originally posted in April 2021.