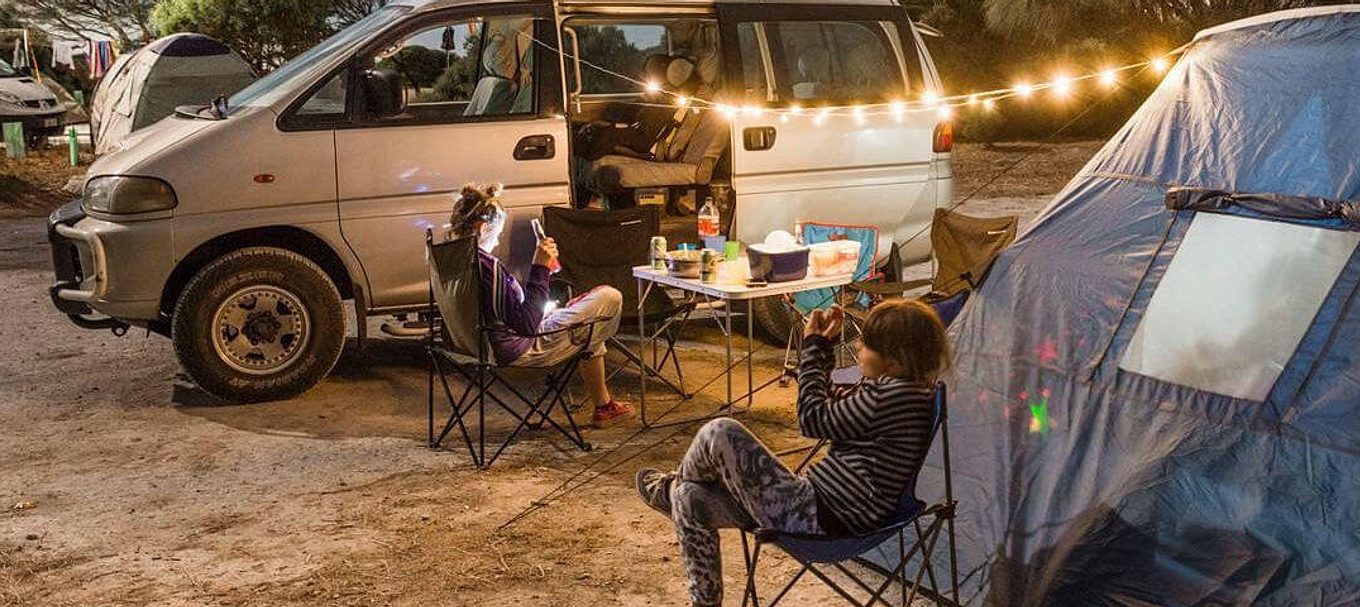 Where last-minute Easter campsites are available in South Australia's national parks
It's almost Easter, and campgrounds in many of SA's national parks are full. Here's where you can still book.
Autumn is a great time for camping as the cooler temperatures mean you can comfortably hike during the day and snuggle up in your campsite at night.
The 2021 Easter long weekend (Friday 2 April to Monday 5 April) is a family favourite for gathering together and enjoying nature. Campsites in South Australia's national parks can be booked up to 12 months in advance and this means that many book out early in holiday times.
Sites in popular parks including Coffin Bay National Park, Dhilba Guuranda-Innes National Park, Onkaparinga River National Park and Para Wirra Conservation Park are booked out.
If you're looking for a last minute booking, get ready for an adventure – there are lots of hidden camping spots in lesser-known parks that are further away from Adelaide, and in sites that are accessible only by hiking, cycling, canoeing or boating in.
You'll need to book online before you go and if you're after beach camping or secluded spots you're in luck. Here's a list of places where you can still book in:
Eyre Peninsula
Fleurieu Peninsula
Flinders Ranges & Outback
Note: It's a mandatory requirement to purchase a Desert Parks Pass if you are travelling east of Dalhousie Springs in Witjira National Park.
Kangaroo Island
Note: ferry bookings to Kangaroo Island can sell out around holiday times, so Kangaroo Island parks might only be an option if you're a local, if you've already booked your ferry, or if you're happy to fly to the island.
Murray River
South East
Availability at these campgrounds for the Easter long weekend is correct as of Monday 29 March, 2021.
Top tip: Campsites can be booked 12 months in advance, so if you've missed out this year you can always get hopping to book ahead for next Easter.
New to camping? You might be interested in reading these blogs:tips for beginners,camping dos and don'ts,essentials to packandeasy campfire recipes.
This story was originally posted in March 2018 and has been updated with current campsite availability.
(Main image courtesy of @austravelia, Instagram)