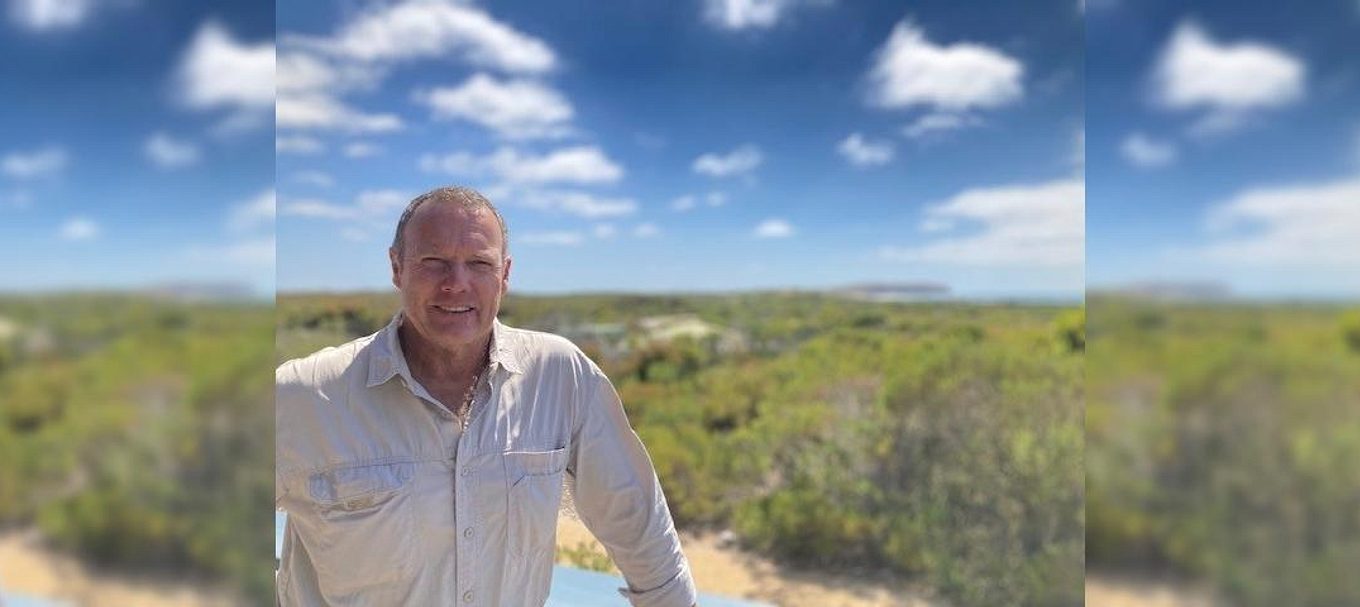 Ranger tips: Dhilba Guuranda-Innes National Park
Get insider tips on the best places to visit and must-do activities from park ranger Mark Davison.
Located on the Yorke Peninsula, about 3 hours' drive from Adelaide, is the ever-popular Dhilba Guuranda-Innes National Park.
It's an ideal park for camping, fishing, surfing and bushwalking. You'll spot an abundance of birds and animals while you catch some of the best coastal views in South Australia.
There really is something for everyone here. You can visit one of the lighthouses and the Ethel shipwreck to learn about the tumultuous maritime history of SA, you can base yourself in one of the restored heritage cottages dotted throughout historic Inneston, an abandoned township surrounded by bushland, or you can take a stroll from your campsite to the beach for a spot of fishing.
And because all of the park is accessible by 2-wheel-drive, it's easy to get around.
Want some pointers about what to do on your next visit? We've asked park ranger Mark Davison for some insider tips. Here's what he had to say:
Which campground is your favourite and why?
We have multiple campgrounds throughout the park but I would list Casuarina Campground as my favourite. With just 10 sites, the campground is set amongst a beautiful natural bush setting and caters for camper trailers and tent-based camping.
It's also just a short 10-minute walk through the dunes to the beautiful Pondalowie Bay beach, where you will find great fishing and surfing.
Top tip: Summer is a great time of the year to go camping in Dhilba Guuranda-Innes National Park as the cooling summer sea breezes regularly provide relief from the heat.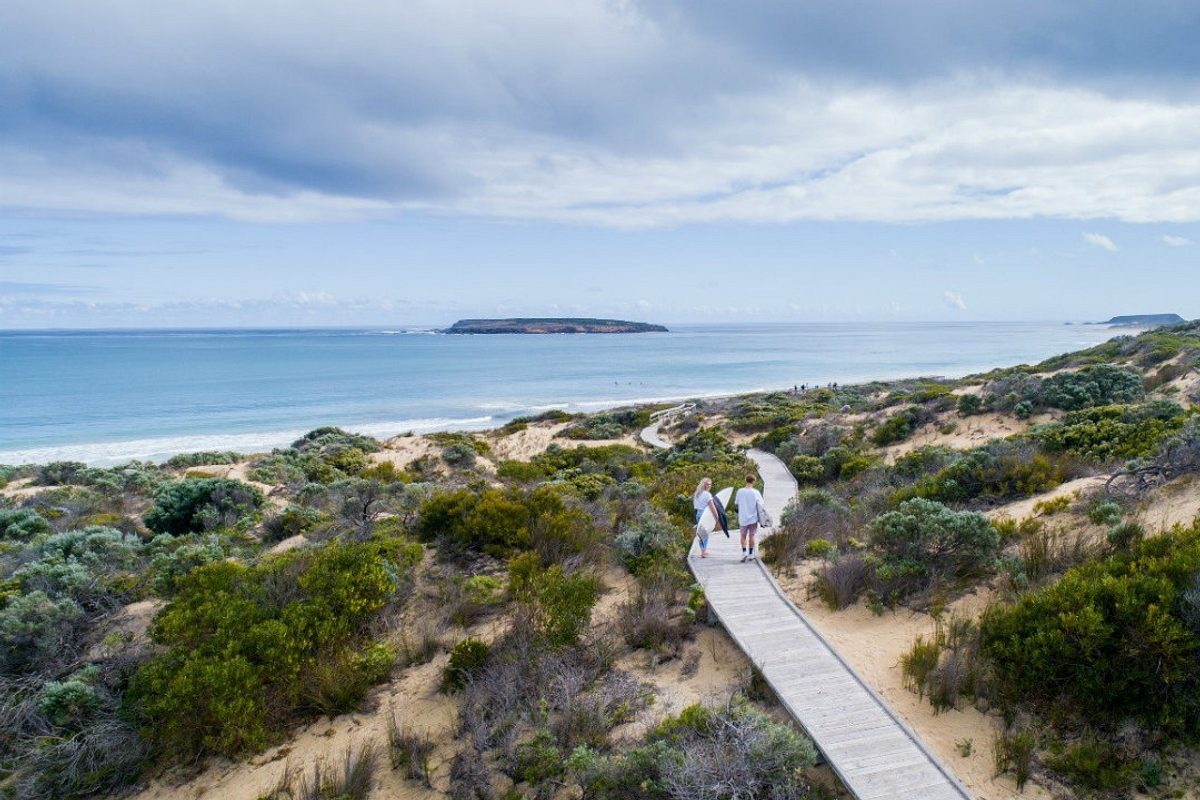 What's Dhilba Guuranda-Innes National Park's best kept secret?
While it's growing in popularity, the Blue Pool located at the north end of Shell beach is a stunning place for a swim. You can see why it frequently appears on Instagram!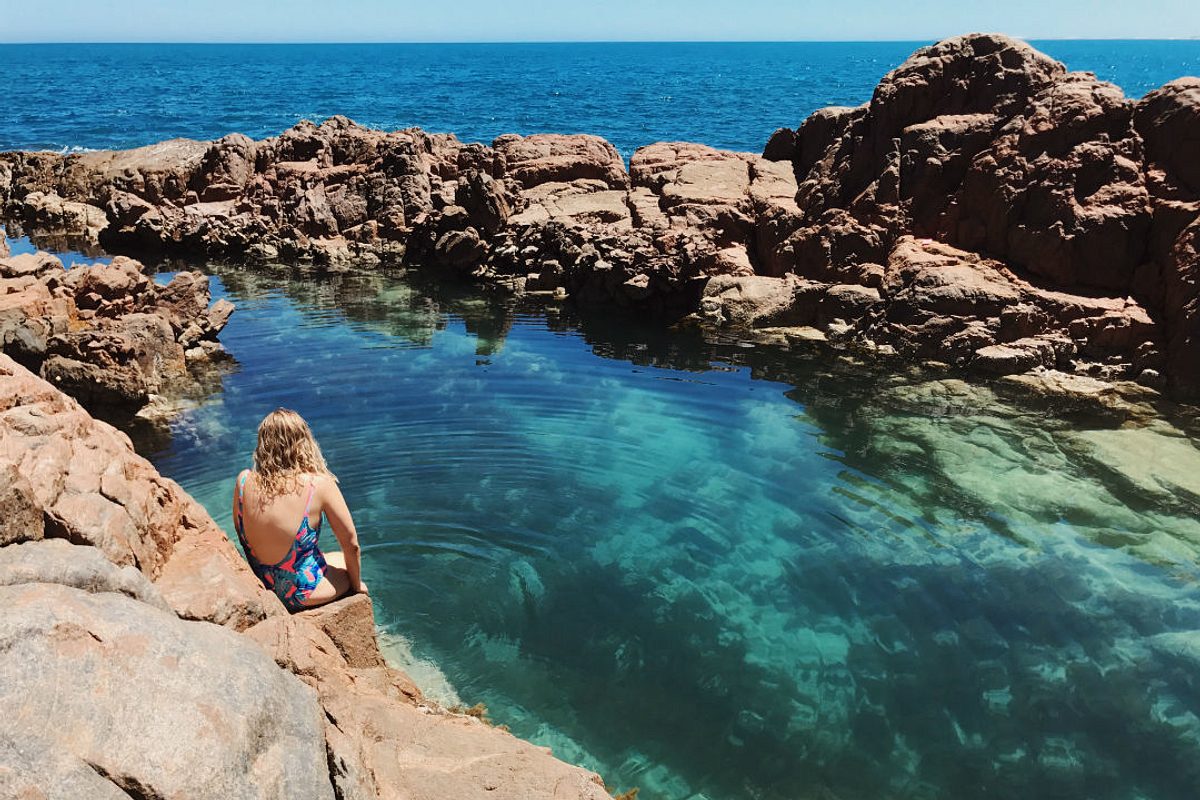 What's your favourite activity to enjoy in the park?
I am a surfer and I fish – need I say more!
Top tips: If you're into surf fishing, Browns Beach is famous for big Australian salmon. You could also try your luck at any of the beaches for mullet, tommy ruffs, garfish, sweep, mulloway and whiting. The Stenhouse Bay jetty is a great spot for catching squid.
Dhilba Guuranda-Innes National Park is home to some of SA's best surf breaks and hosts the Yorke's Classic Surfing Competition. Pondalowie Bay has long and consistent waves, while Chinaman's Beach has a powerful left-hand break and big swell, but this break is only for experienced surfers.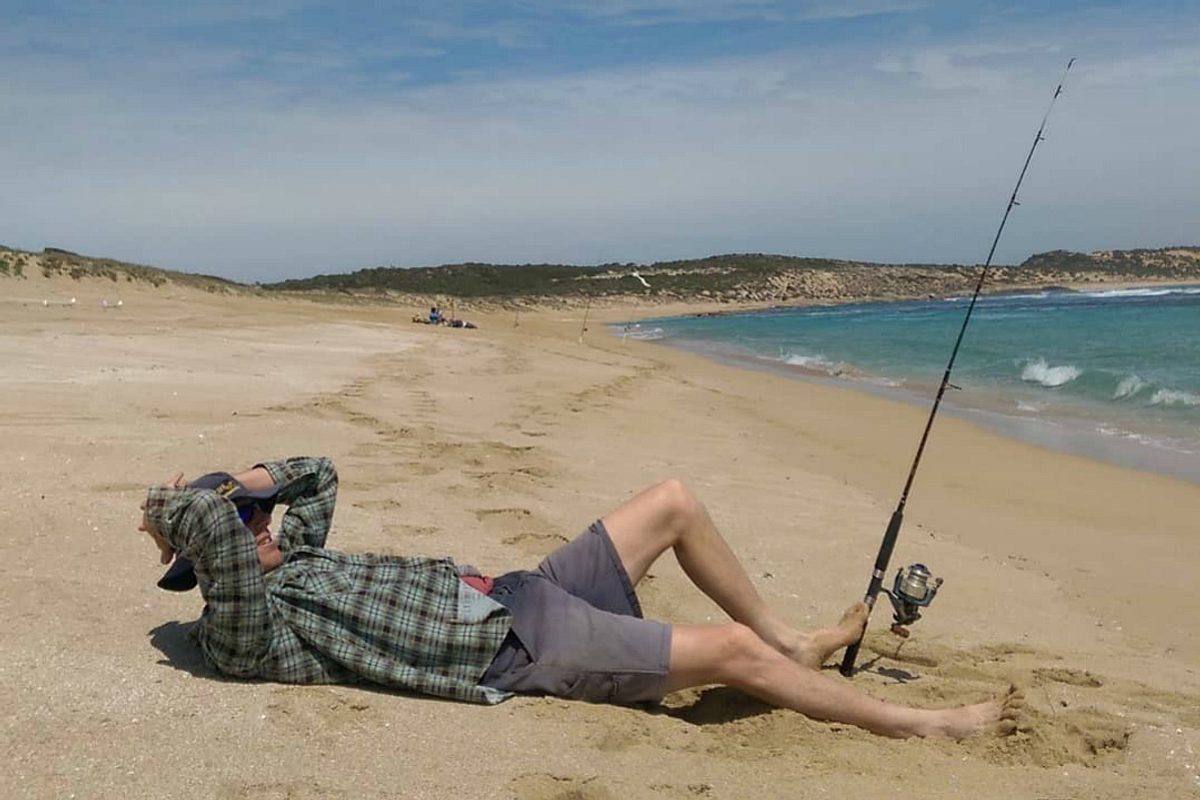 Which beach is best for swimming?
Boasting a stretch of soft white sand and clear turquoise water, the reasonably protected Dolphin Bay is one of the most picturesque and safest beaches to take a dip. Remember to take care when entering the water and be aware of rips and large swells at all of the beaches throughout the park.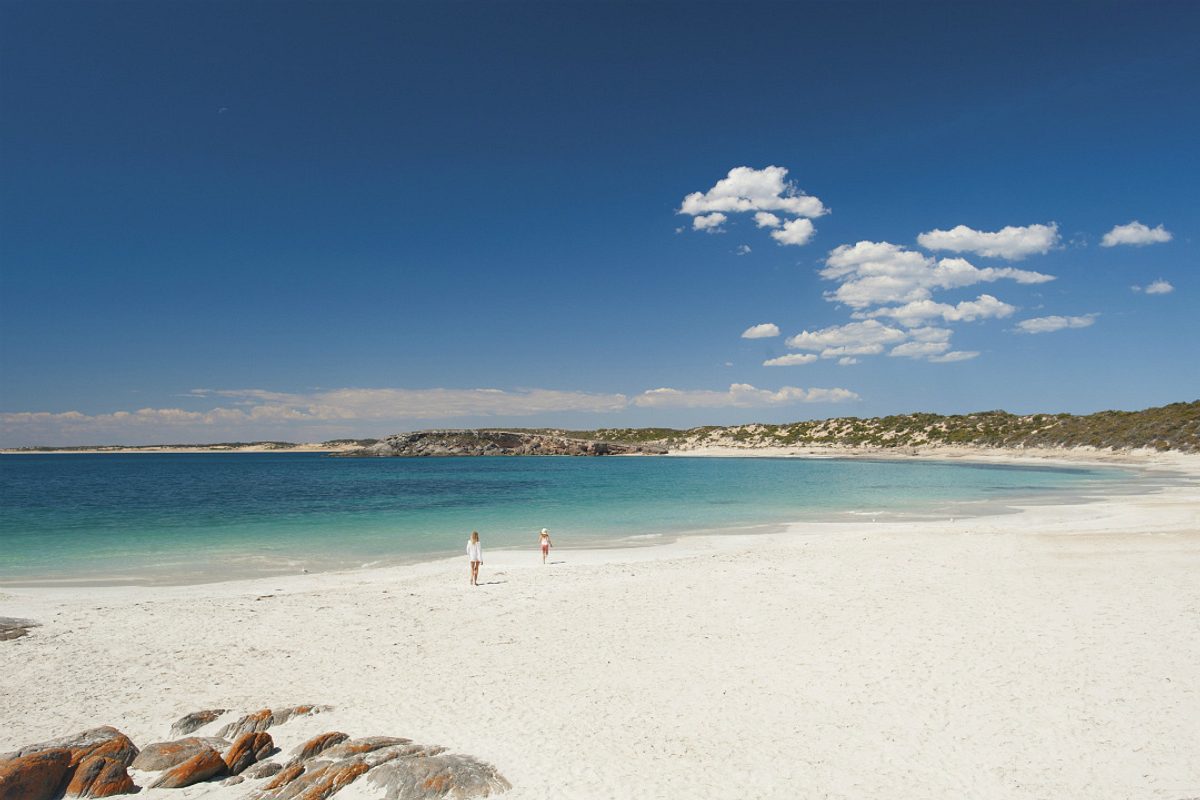 Where's the best view in Dhilba Guuranda-Innes National Park?
One of the most stunning views is from the top of the new Gulawulgawi Ngunda Nhagu – Cape Spencer Lookout which provides spectacular 360 degree views of Investigator Strait and the Althorpe Island group, you'll even spot Kangaroo Island in the distance.
Another great view is from the 360-degree lookout at West Cape, which offers a stunning visual of the Southern Ocean and back across the entire park.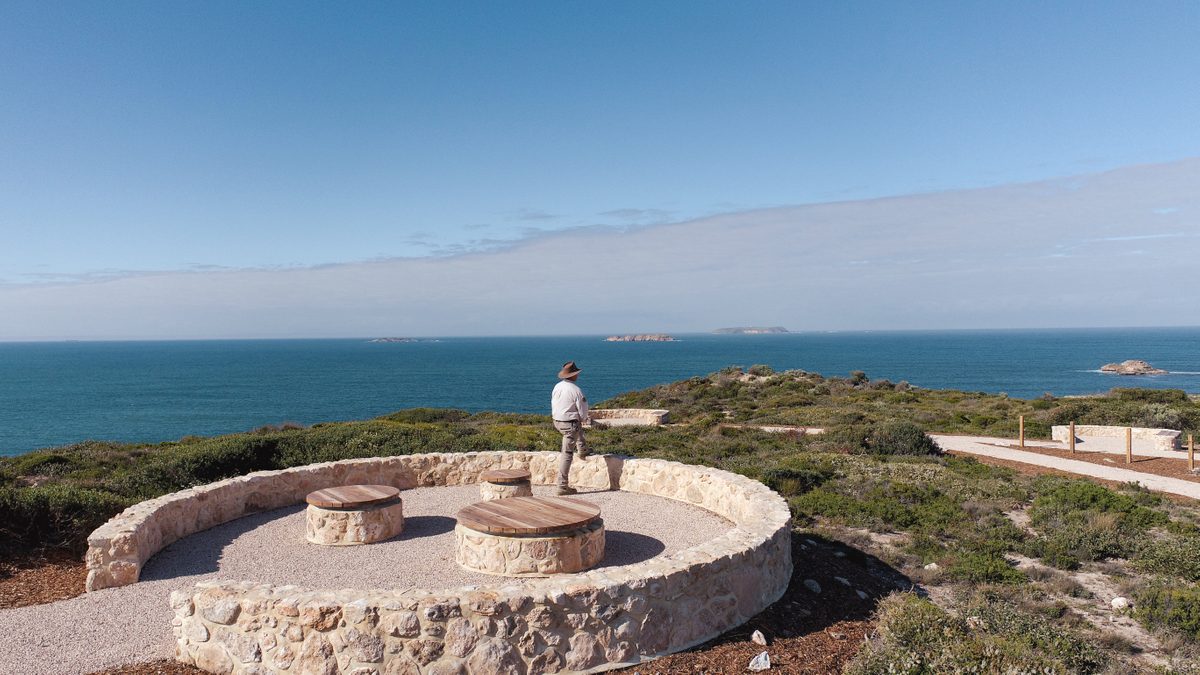 What kind of animals can be spotted in the park?
You will see kangaroos and emus, some still with young family groups, and if you're quiet around dusk you might also see Tammar wallabies. You might also catch a glimpse of the elusive Mallee fowl in the evenings.
On the coast you could see ospreys and white-bellied sea eagles soaring, as well as pods of dolphins playing in the surf at locations such as Ethel Beach, West Cape and Pondalowie Bay. When you're driving in the park, please pay attention on the roads as kangaroos and emus feed on vegetation adjacent to the road verges.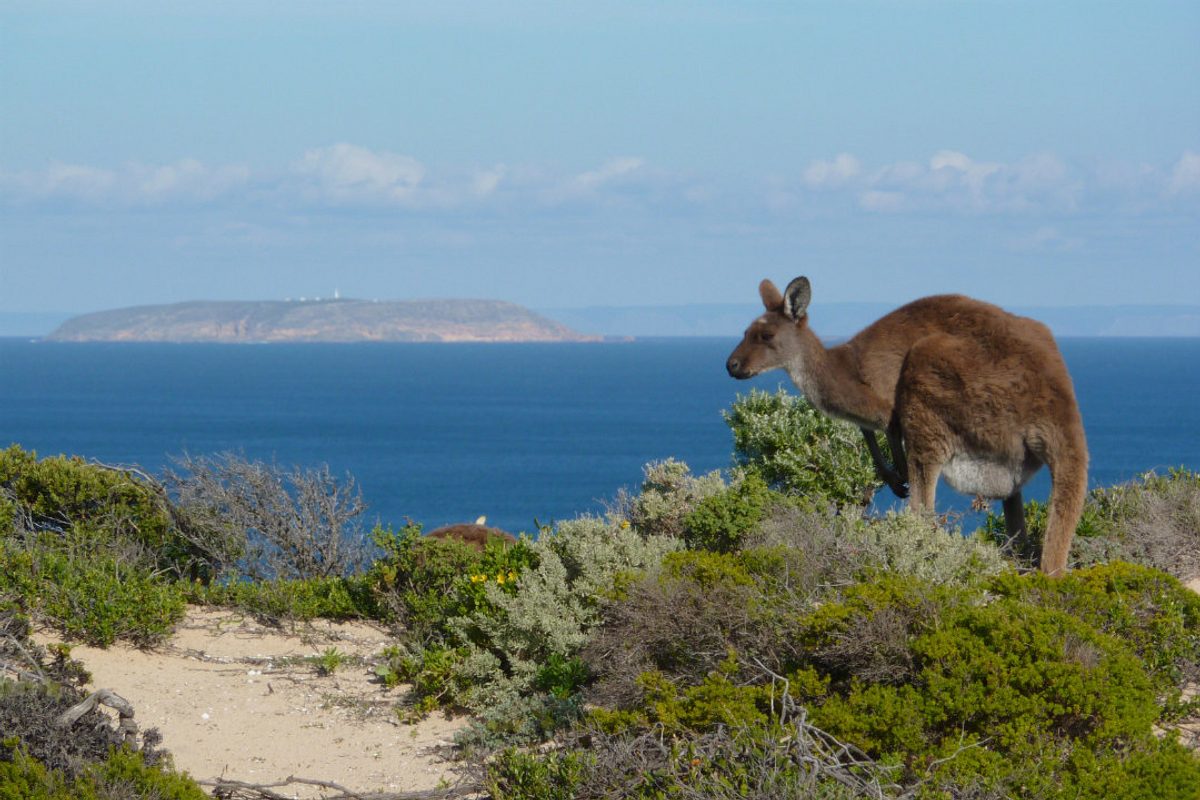 Park of the Month
Throughout January, Dhilba Guuranda-Innes National Park is being celebrated as National Parks and Wildlife Service's Park of the Month. Join in on the fun, with ranger-guided night walks, family art activities, stand-up paddle-boarding and much more! Check the website for all the details.
This story was originally posted in December 2018.