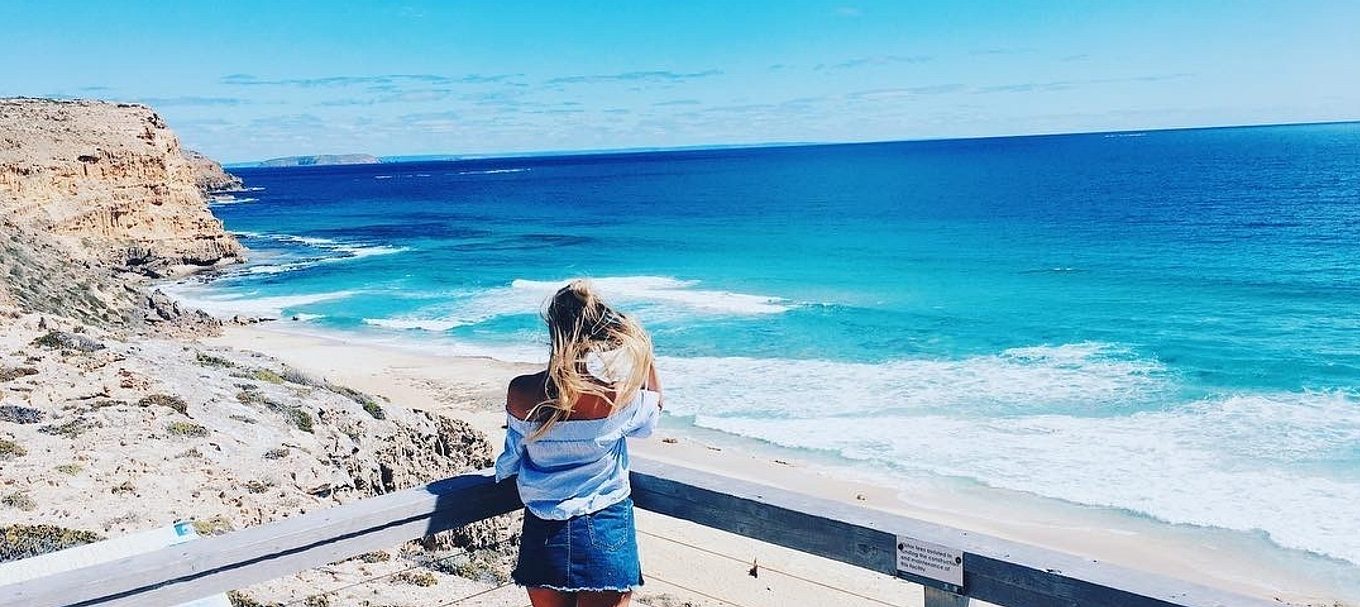 How to spend a day in SA's Dhilba Guuranda-Innes National Park
Want to make the most of your visit to this iconic park? We've got you covered with this one-day itinerary.
South Australia's Dhilba Guuranda-Innes National Park is one of those special places where there really is something for everyone – it's no wonder that it's been a favourite for generations.
Located on the foot of the Yorke Peninsula, a 4-hour drive from Adelaide, the park is famous for its rugged and spectacular coastline, pristine white sandy beaches, historic shipwrecks, abundant wildlife and activities such as camping, bushwalking, birdwatching, surfing and fishing.
It's fully accessible to two-wheel-drive vehicles, so everyone is able to enjoy what this amazing park has to offer.
To help you plan your visit, here are some ideas on how to spend a day in the park:
Before you go
Before you head into the park to start your day of adventure, buy your vehicle entry pass either online or from one of the booking agents on your way.
It's also a good idea to download park and campground maps on your phone while you still have internet reception. Another option is to get the Avenza PDF Maps app and download the park map. When you're in the park, the app will use your phone's built-in GPS to plot your real-time location onto a map – even when you don't have internet reception.
The park truly is a rugged wilderness, and that also means there's limited facilities available, so you'll need to come prepared.
Make sure you pack enough drinking water and food as there are no shops located within the park. It's also a good idea to pack sun protection (a hat, sunglasses and sunscreen) and insect repellent. If you're planning on hiking, it's also essential you wear suitable footwear and clothing, such as long pants.
When you get there
Morning
When you are all prepared and ready to go, travel towards the small coastal township of Marion Bay, which is the gateway to the park. Continue along the Yorke Highway, which leads to the park entrance and visitor information centre, where the friendly park staff can provide you with a map of the park and any tips and information.
As you head deeper into the park, keep your eyes focussed on the road as the abundant wildlife may make an appearance. It's best to be a little cautious and keep to the set speed limits – for your safety and the safety of wildlife.
Chinamans Hat Sanctuary Zone Lookout
Make sure you visit Chinamans Hat Island lookout, named after the distinctively shaped island, for a quick photo stop.
The view extends over the Chinamans Hat Sanctuary Zone, which is part of the Southern Spencer Gulf Marine Park and protects a mix of marine habitats for marine life such as the leafy sea dragon, blue groper, ocean sweep, redfish and blue devil fish.
Top tip: This stunning view is definitely 'Insta-worthy' – use the hashtags #innesnationalpark #yesnpwssa when you share your photos.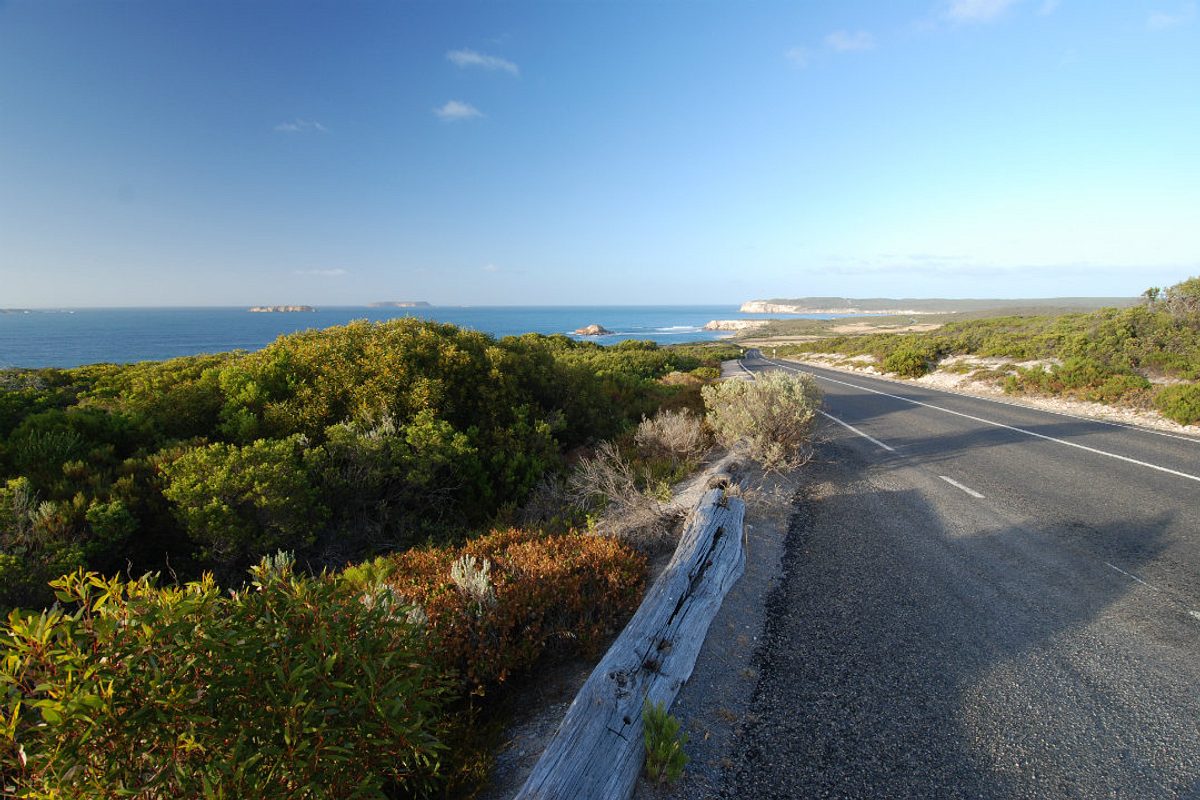 Cape Spencer Lighthouse
Get back in the car and continue along Pondalowie Bay Road. Turn left at the signposted intersection and head towards the Cape Spencer Lighthouse.
From the carpark, there is a short 300-metre walk that will take you to the lighthouse and lookout, which offers a nearly 360-degree coastal view of the spectacular cliffs, as well as across Investigator Strait to Althorpe Island.
Top tip: If you look carefully, on the horizon you'll be able to spot the Althorpe Island Lighthouse and cottages that housed the resident lighthouse keepers from 1879 to 1991.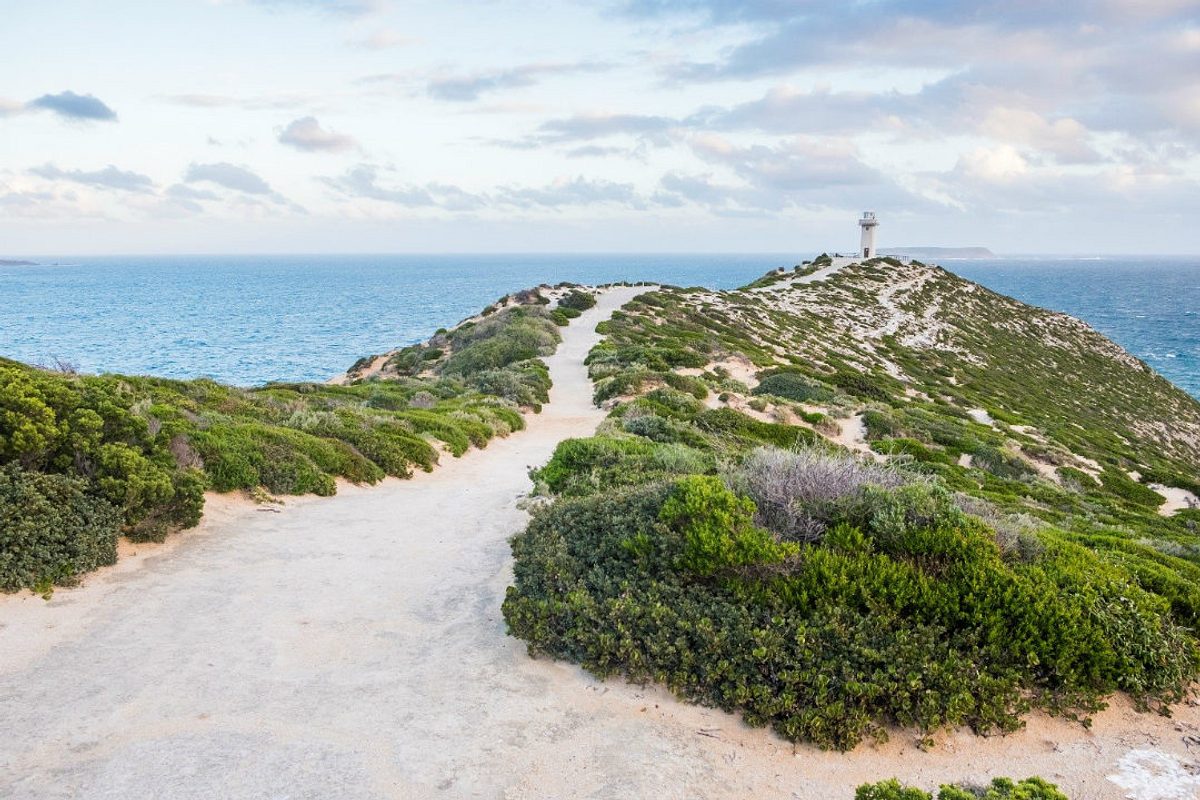 Inneston
Head back towards Pondalowie Bay Road and turn left. About 2 kilometres down the road turn right and head into the historic abandoned township of Inneston.
Inneston was once a bustling gypsum mining town that was home to about 200 people in the early 1900s. Mining operations ceased during the Great Depression and by 1970 it was completely abandoned.
The Inneston Heritage Walk, complete with interpretative signs, provides an insight into the mining era as you wander around the historic buildings that include a school house, bakery, general store, post office, managers and workers cottages, plaster factory and stables. There's even an old cricket pitch and tennis courts used by the former residents.
Top tip: Some of the township buildings have since been renovated and are available to book as heritage accommodation cottages.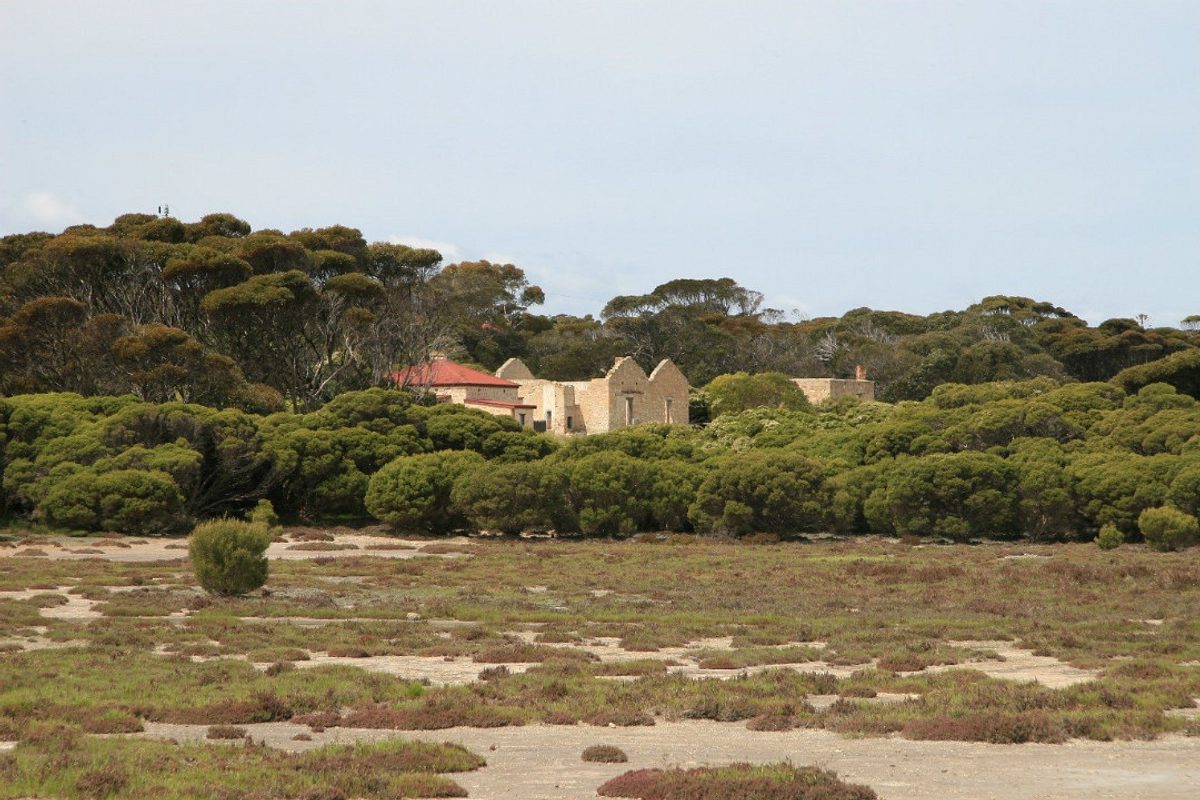 Lunchtime
By now you've probably worked up an appetite. Make use of the picnic shelters and tables at West Cape Light House, where you can take in the stunning view. This spot's perfect for a pit-stop as there are toilet facilities conveniently located near the carpark.
Top tip: After you've finished your lunch, set out on the West Cape Headland Hike (30-minute loop, 1 km). You'll be rewarded with exhilarating views of the high-energy coastline.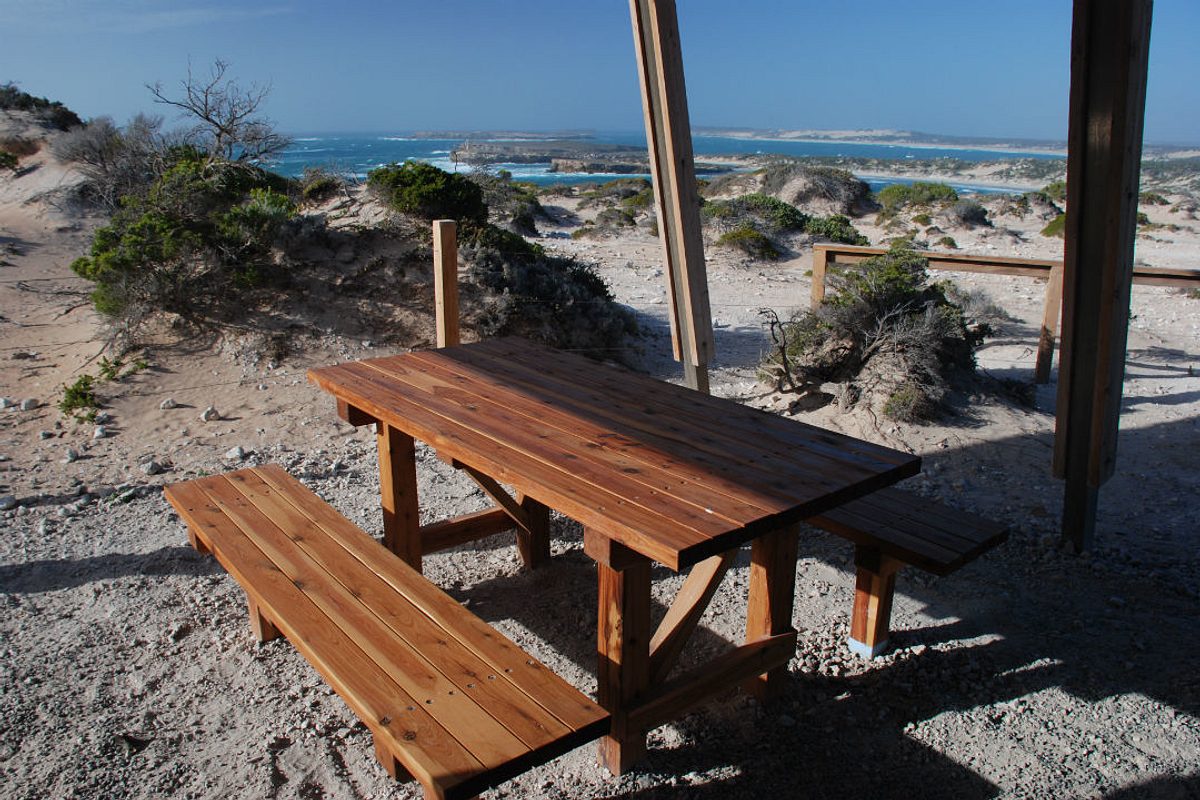 Afternoon
Spend the afternoon exploring the beaches of Pondalowie Bay, Dolphin Beach and Shell Beach.
Pondalowie Bay is famous for surfing and is home to one of the state's most prestigious pro-am surfing events, The Yorkes Classic, attracting some of the nation's best surfers.
You can access the beach using the trail and boardwalk that leads from the Pondalowie Surf Break carpark. Chill on the beach and watch the surfers, or have a dip if the weather is calm. Be mindful that strong currents and rips can make swimming dangerous, so be careful and always swim with a buddy.
Top tip: If you feel like a swim, head for nature's own swimming pool! The Blue Pool is a natural rock pool and can be found at the north end of Shell Beach.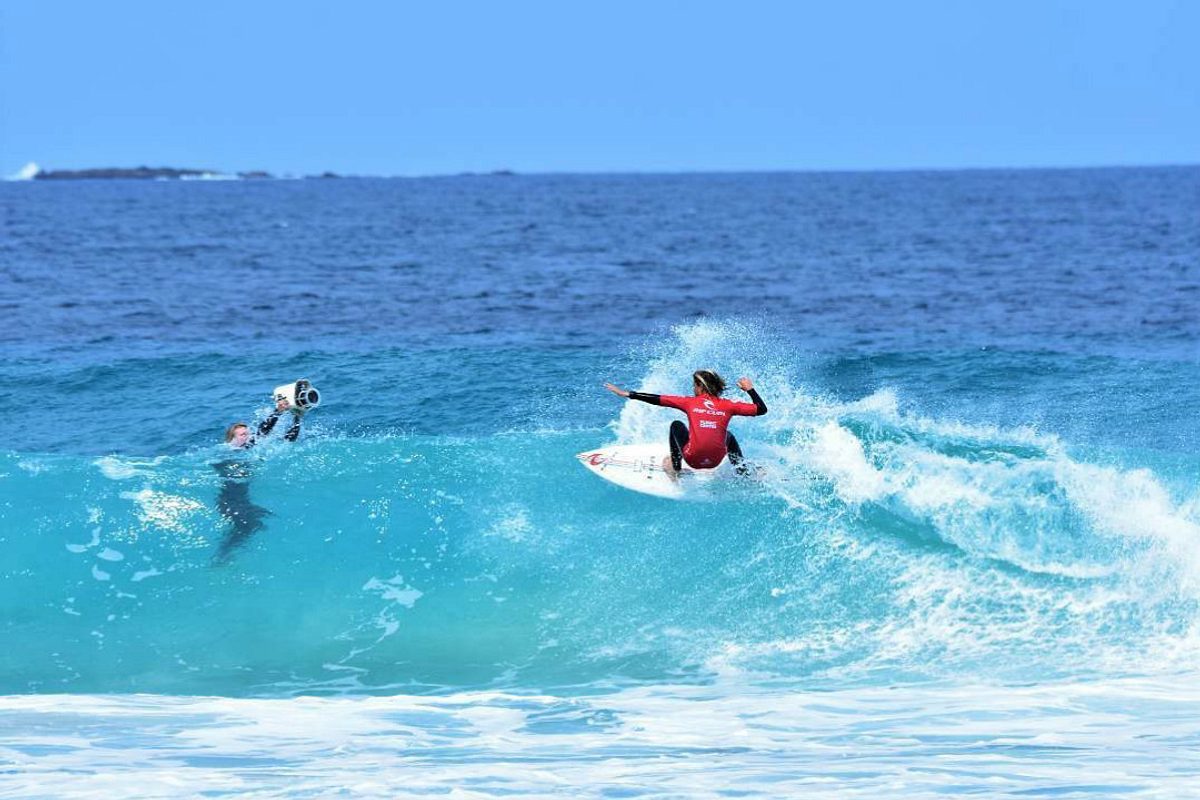 Ethel Wreck
Once you have finished exploring and relaxing on the stunning sandy beaches, head back towards the park entrance. Opposite Deep Lake, take the access road towards the coast and the Ethel Wreck.
The Ethel was a 711-tonne, three-masted, iron ship that ran aground during a storm in 1904 while on route to South Africa. The storm drove the ship onto the beach, where it remained intact for many years.
In the mid-1980s the hull finally collapsed, but there's still plenty to see with many large pieces of rusted iron jutting from the sand. The twisted wreck now makes for fascinating photos and is worth the walk down to the beach.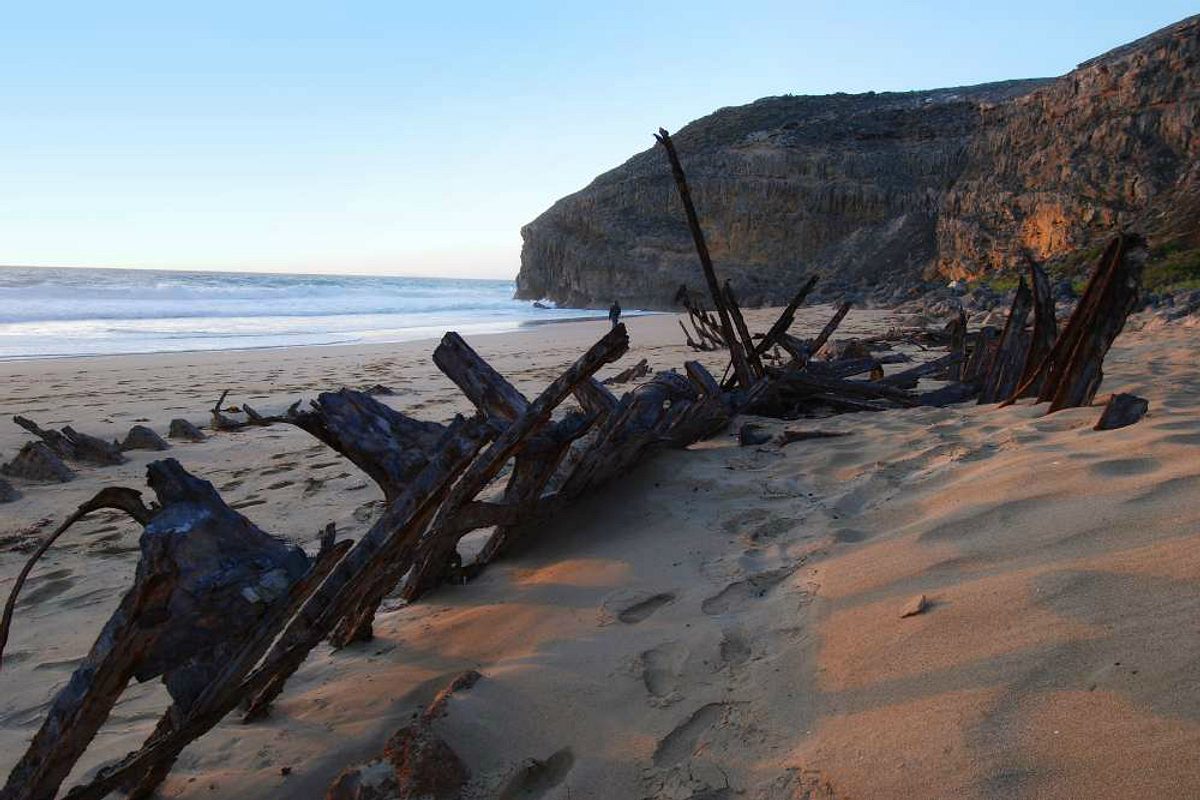 After dark
If you're lucky enough to be in the park as dusk approaches, keep an eye out for Tammar wallabies, which were reintroduced to the park in 2004.
They were once widespread across Yorke Peninsula, but became extinct on the Australian mainland in the 1920s.
The park now hosts a thriving population of Tammar wallabies and the best time to see them is at dusk and after dark when they come out to feed. Look for them on the Inneston Historic Walk, and remember to bring a torch.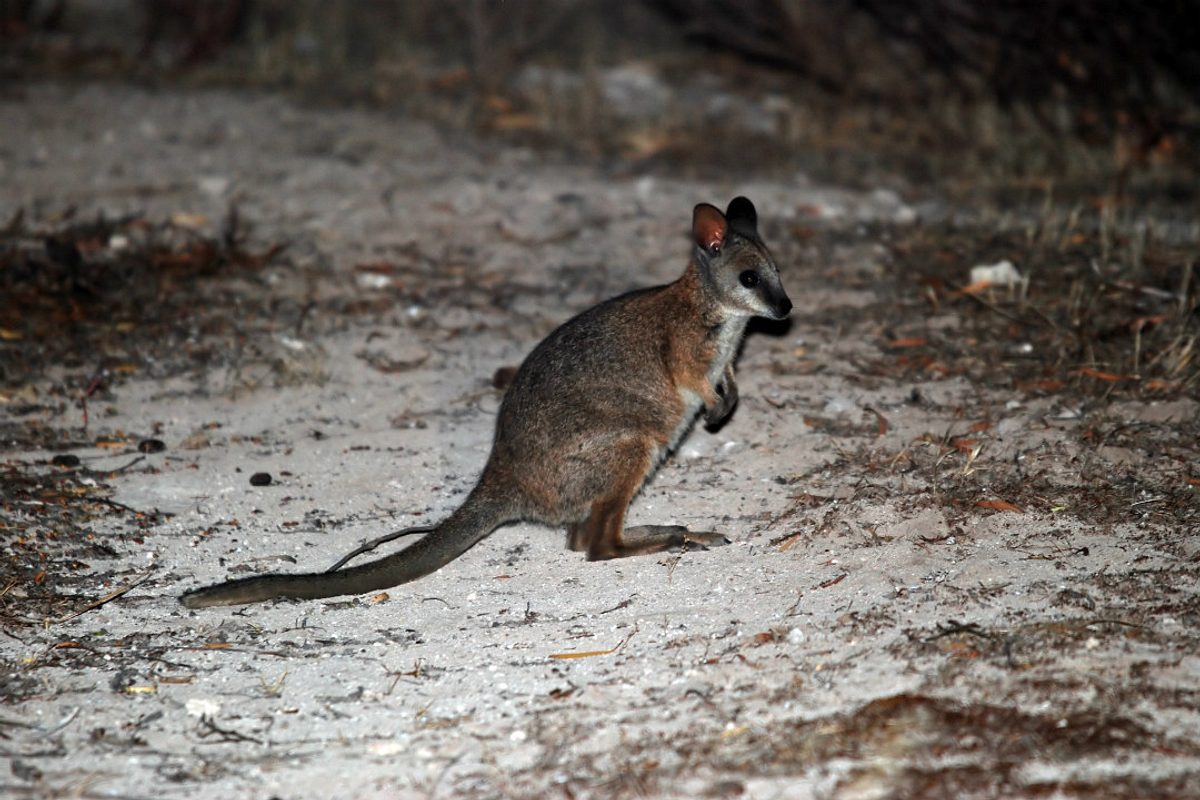 There's plenty more to see at Dhilba Guuranda-Innes National Park, so if you're not in a rush and you prefer to explore the park at a cruisier pace why not pack your camping gear and stay a few nights? There are eight campgrounds dotted throughout the park to choose from.
Want some extra tips for your next visit? Find out what park ranger Mark Davison recommends.
Main image: Ethel Beach Lookout courtesy of @lindaaskestadInstagram
This story was originally posted in January 2019