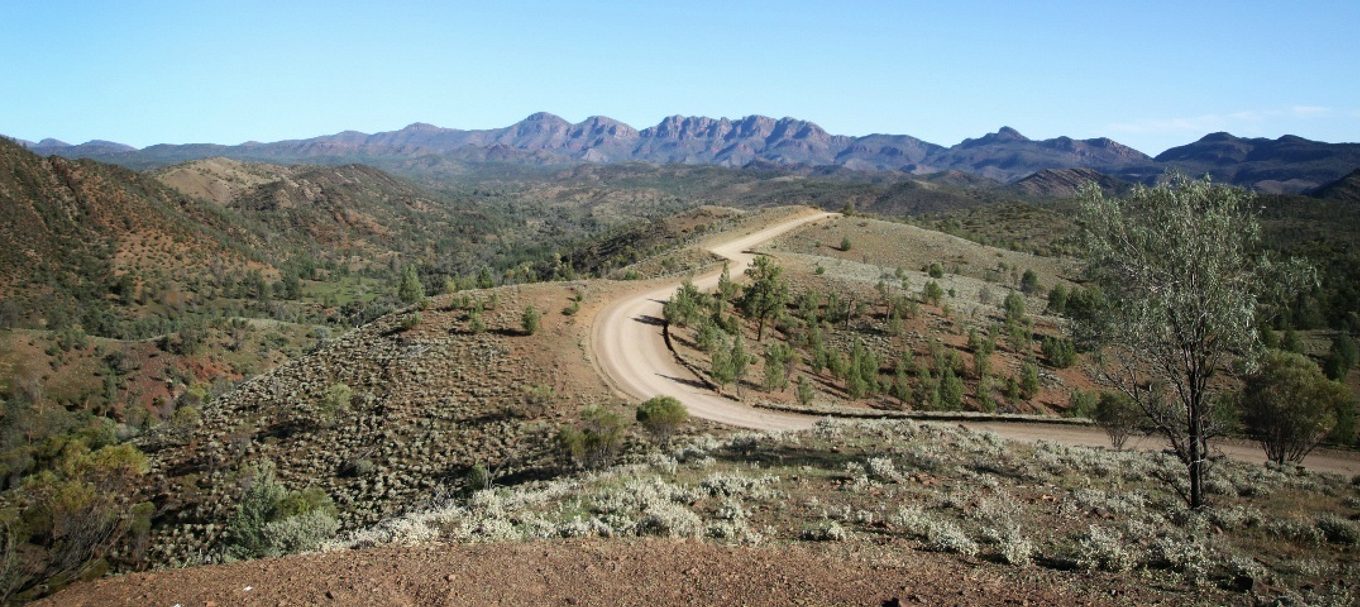 5 treasures in Ikara-Flinders Ranges National Park
Visiting the Flinders? Explore like a pro with these tips from our park insiders.
If the iconic scenery of outback Australia is what you're after, Ikara-Flinders Ranges National Park certainly delivers.
From rugged mountain ranges and stunning gorges to abundant wildlife and historical sites, there's no shortage of magical places at this park.
Located 450 kilometres north of Adelaide, Ikara-Flinders Ranges is also home to Ikara/Wilpena Pound, an ancient meeting place of the park's traditional owners, the Adnyamathanha people.
We explored the park with Senior Ranger Tom McIntosh and Park Administration Officer and Adnyamathanha woman Tanya McKenzie, who shared some of their top picks for you to check out on your next visit.
1. Aboriginal heritage
If bushwalking is up your alley, make your way to Arkaroo Rock, about 17 kilometres south of Ikara/Wilpena Pound. When you get there, be prepared for a gentle uphill hike. It should take about an hour to complete the round-trip. Pause to take in the lush surrounds and stunning views as you make your way to Arkaroo Rock. Here you'll find ochre and charcoal rock paintings from the land's traditional owners.
Otherwise, plan a visit to Sacred Canyon, about 19 kilometres south-east of Wilpena Pound. This site can only be accessed with an Adnyamathanha guide through a cultural tour booked at Wilpena Pound Resort. Enjoy the short walk along the creek until you're fully immersed in a spectacular gorge. Look around and you'll see Aboriginal etchings in the rock faces, thought to depict animal tracks and people.
Insider tip: Don't be confused if you see another show-stopping rock as you make your way up the hill to Arkaroo Rock – it's not time to turn back. Keep walking and you'll soon see the amazing heritage site. Stay on the track as it winds itself back down the hill.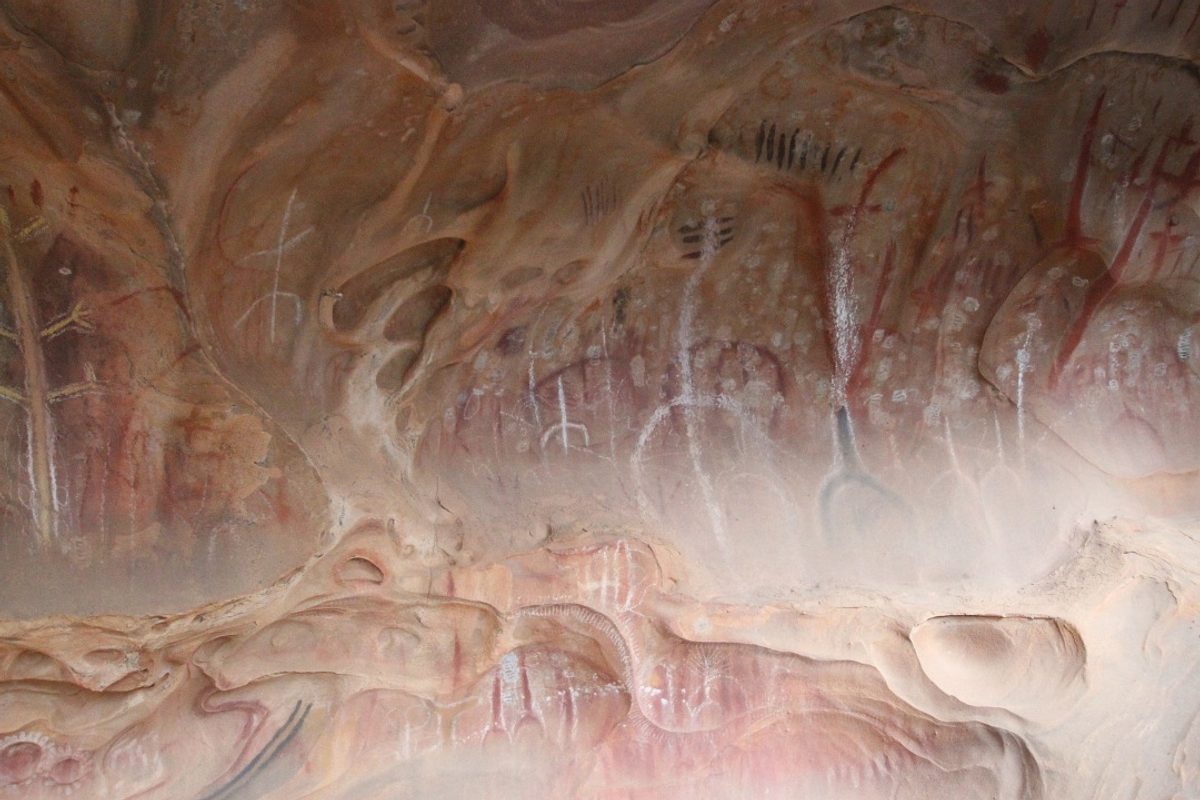 2. Pound Gap Track
The journey into Ikara/Wilpena Pound is almost as breathtaking as the pound itself. Walk along the Pound Gap Track on the Wangarra Lookout Hike route and take in the serenity. The majestic trees, Wilpena Creek and the waterhole all tell a story of the rich history of this part of the park.
Keep walking along the track and you'll see Hill Homestead and the signs for the Wangarra Lookout. It's a shortish, mildly strenuous trek to the top, but the views are worth it. This is Wilpena Pound from the inside.
Insider tip: the waterhole is more than 40 metres deep and is the sole water source for the nearby Wilpena Pound Resort.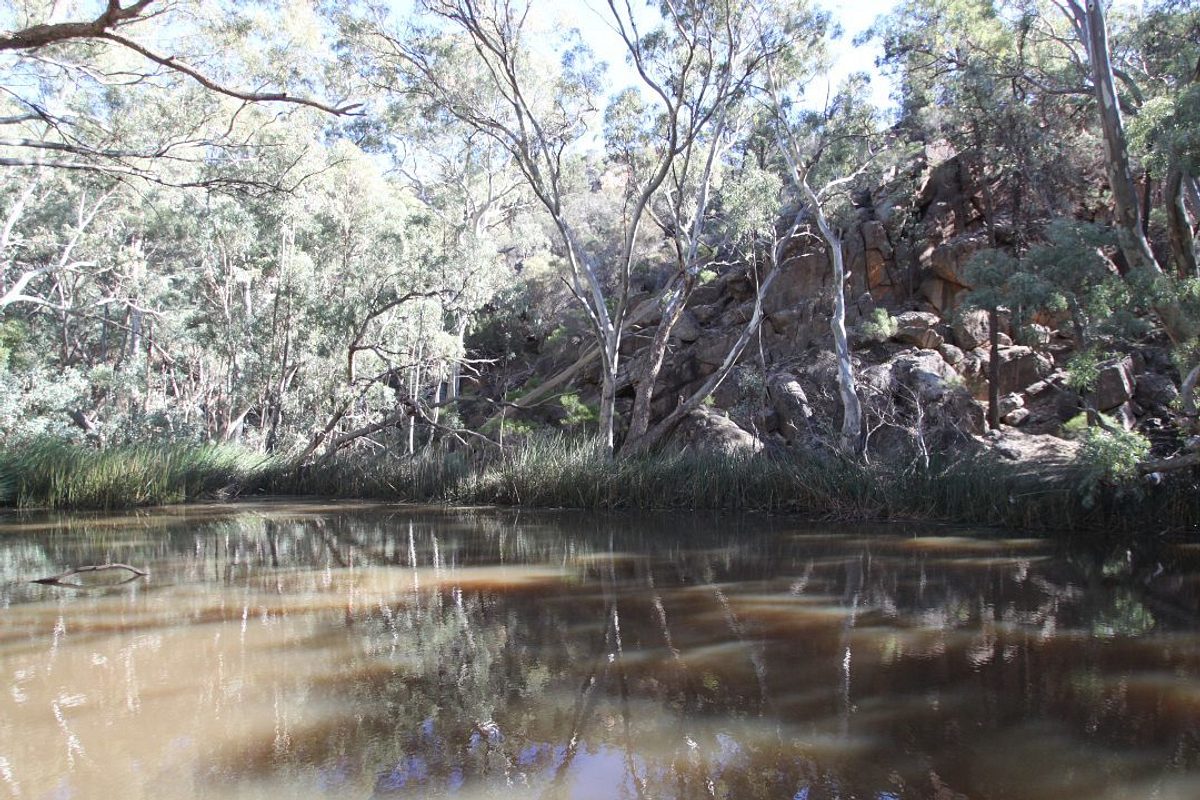 3. Wildlife
When you get warned to watch out for roos – they're not kidding. As dusk falls, you can see hundreds of kangaroos grazing in the grasslands or flippantly bouncing across the road in front of you.
Conservation is a big deal at this park. For Yellow-footed rock-wallabies, Ikara-Flinders Ranges National Park has been a saviour for this once-threatened populations. The Bounceback program that started in the early 90s is all about restoring the natural ecology of the park and as well as the Yellow-footed rock-wallaby recovery, it's also included the reintroduction of locally-extinct species like western quolls and brushtail possums. See how many you can spot around the park.
Insider tip: If you go to the back of the Visitor Centre at Wilpena Pound and cross the road, you'll find a series of signs explaining the flora and fauna conservation efforts in the park.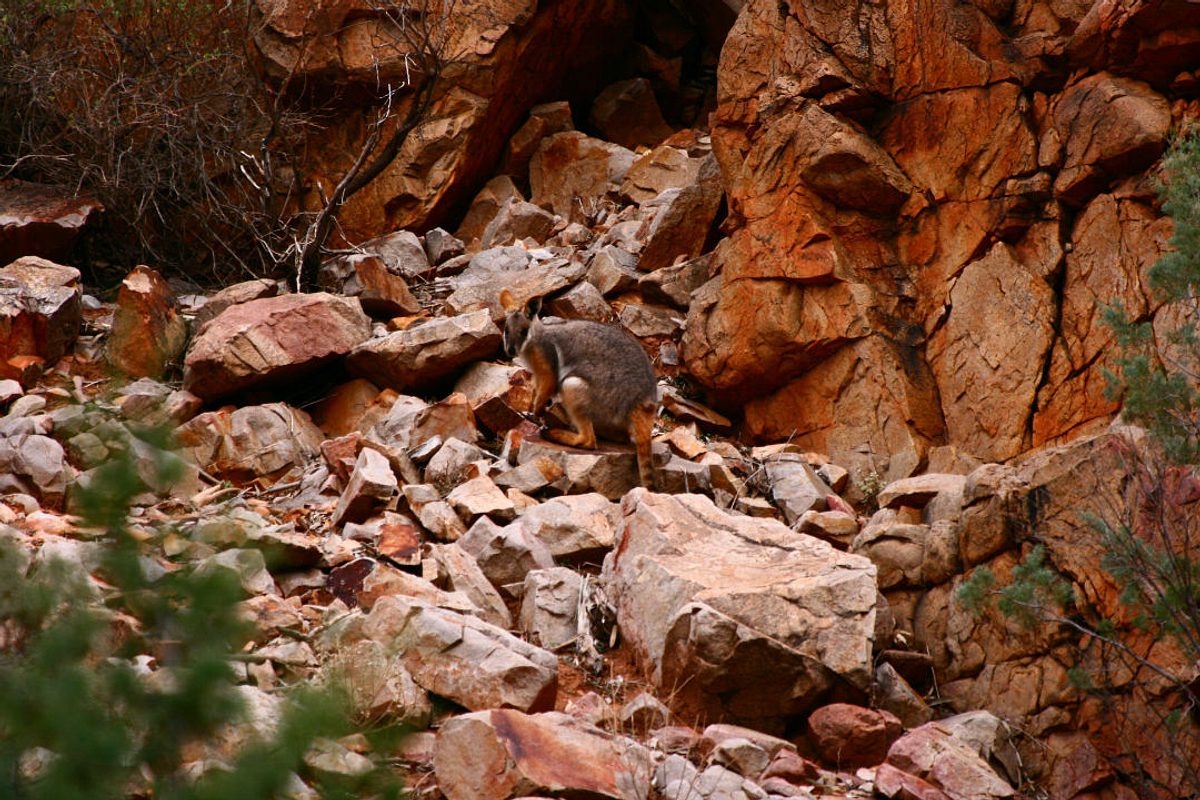 4. Brachina Gorge
A geologist's dream really comes to life in Brachina Gorge. You've got million-year-old rocks surrounding you and fossilised animal remains preserved in the rocks – now that's what you call history. Take a wander through and see if you can spot a fault line through the rocks or the shell-like remains of an animal that existed long ago. Watch your back while you're at it, this area's a haven for Yellow-footed rock-wallabies.
Insider tip: Tip some water over the limestone rocks and you'll get an even clearer look at the preserved fossils.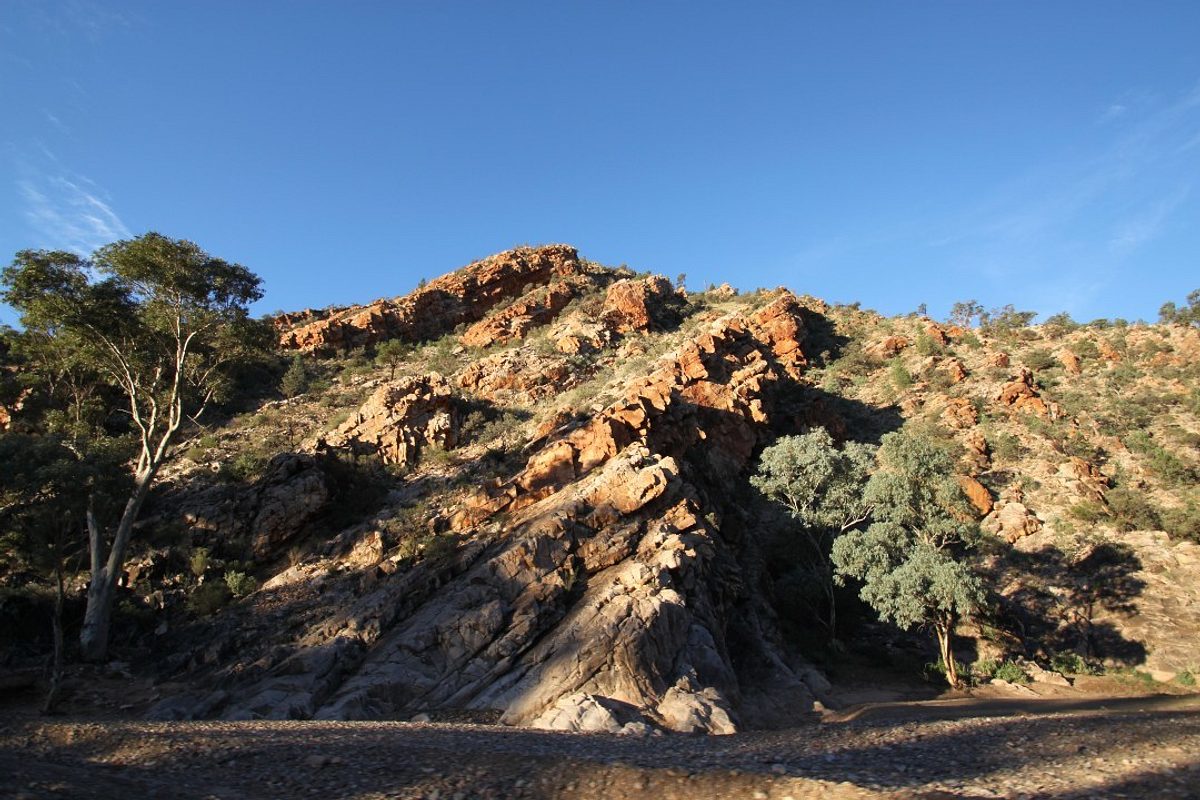 5. Old Wilpena Station
Adding to the historical nature of this park is Old Wilpena Station. It was a working station for 135 years, right up until 1985, and is one of South Australia's best preserved pastoral sites. The blacksmith's cottage, stables, garage, homestead and cemetery will give you a picture of the region's first European settlers.
Insider tip: Look out for Bookkeeper's Hut – it's among the oldest surviving buildings in the Flinders Ranges.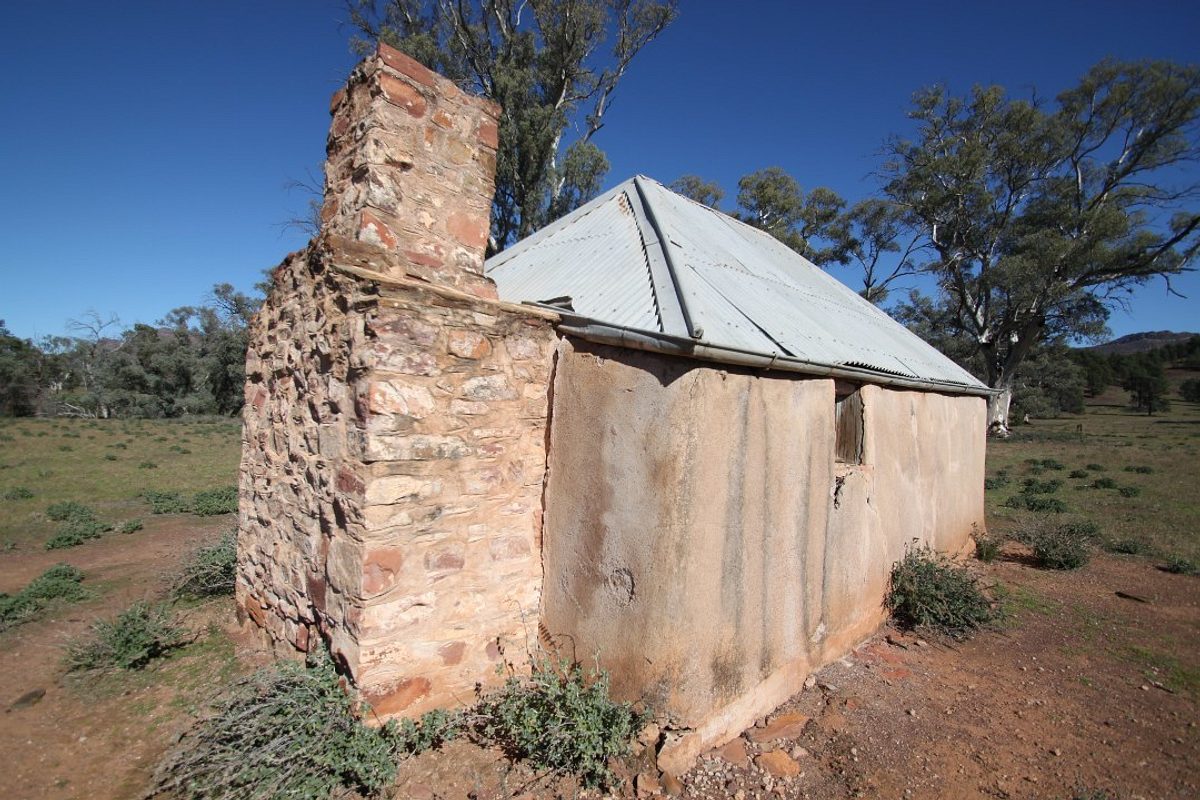 Park of the Month
Throughout the month of July, Ikara-Flinders Ranges National Park is being celebrated as one of National Parks and Wildlife Service's Parks of the Month.
There are heaps of events and activities to get involved in to help you explore the park. Check the website for all the details.