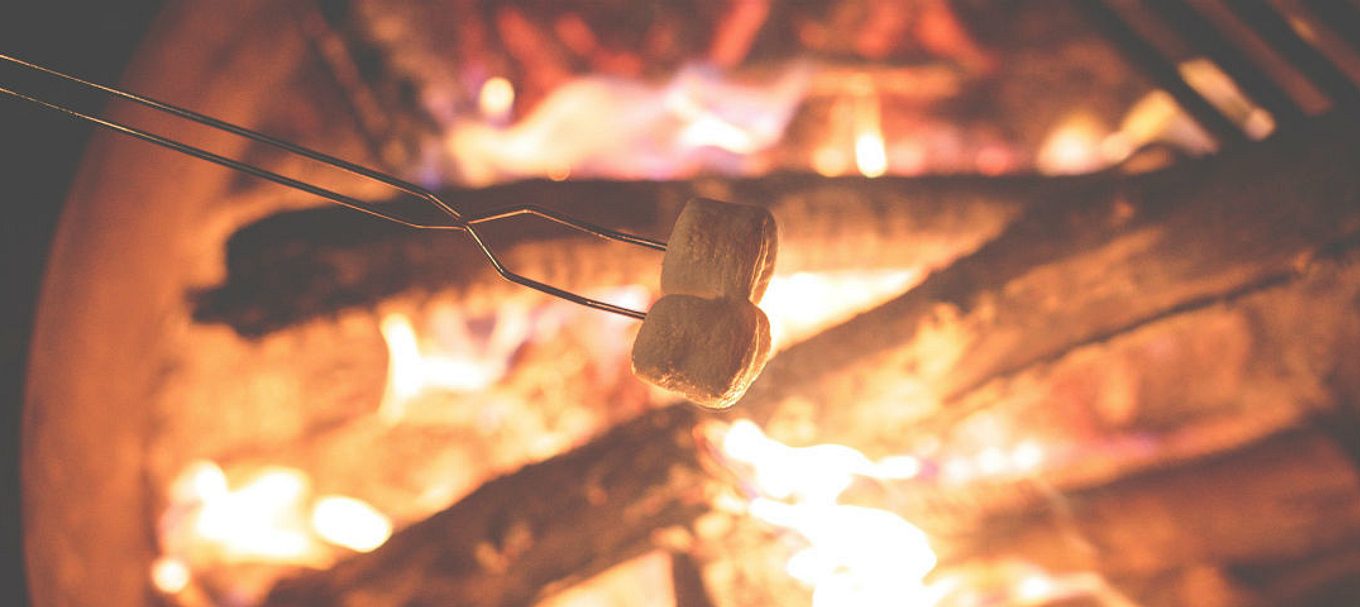 5 simple but tasty campfire cooking recipes
New to camping? These easy recipes are all you need to make sure your first campfire cook-up is a satisfying one.
Campfire cooking doesn't need to be boring, bland or freeze-dried. Planning your meals ahead of time and maximising what you can make from limited ingredients will take the pressure off while you're away, giving you more time to relax, soak in your surrounds and enjoy your break.
Here are five recipe ideas to get you started:
1. Damper
Bring along flour, long-life milk and salt and you've got the perfect base for damper. All you need to do is knead the dough into a lump and cook it.
Want to up the ante? Satisfy your sweet tooth by combining this mixture with water and adding chopped apples and cinnamon, or banana and nutmeg, adding in a little brown sugar to taste. Or if you're more into savoury than sweet, combine the base with cheese and bacon or sweetcorn.
2. Stew
Pack split peas, pearl barley, tinned tomatoes, potatoes, onions and your choice of meat to make a tasty stew. Chop up your fresh produce and add this to your camp oven along with your split peas, pearl barley and tinned tomatoes. If you're using lots of split peas and pearl barley, you'll need to add ample water. Let the ingredients simmer for an hour or two, keeping a close eye on it as it gets near to done. If you're using red meat, adding some red wine to the mix will make your meat juicy and tender. If you're not using red meat, just drink the wine instead!
Handy hint: Before you leave home, dice the meat and freeze it into portions for the number of meals you intend on using it in. Don't lay the meat flat when you freeze it – it will defrost too quickly. Instead freeze it in a large clump so it will take longer to defrost, just in time for a tasty mid-trip meal when you've used up your more perishable ingredients. Chicken drumsticks are a great choice, as they freeze well and take a long time to defrost if you use this method. Freezing meat like this is also a great space-saving idea as it doubles as an ice block to keep the rest of the food in your esky cool.
3. Baked vegetables
Bring along a bag of potatoes, some pumpkin, sweet potato and alfoil, and you've got everything you need for baked vegetables. Smear each veggie with vegetable oil, sprinkle on some sea salt and drop them into the coals of your campfire. When they are cooked through, add butter and enjoy. You can also use the cheese and bacon you brought along for your savoury damper as a yummy baked potato filling.
4. Soup
For a lighter meal, use the leftovers from your stew to make a soup. Just add more water, an extra tin or two of tomatoes, and more split peas. If you prefer a thicker soup, add pumpkin. Add a side of damper and there's dinner served.
5. Chocolate fudge self-saucing pudding
There's nothing quite like sitting around a warm campfire in winter with a chocolate pudding. Here's the recipe for this easy-peasy dessert:
Pudding
½ cup of self-raising flour
¼ teaspoon of salt
90 grams of sugar
1 tablespoon of cocoa
¼ cup of milk
1 tablespoon of melted butter
If you've left home without your measuring tools, just estimate. When you combine the pudding mixture and stir it, you should end up with a fairly runny mix. Add more milk if it's stiff, add more flour if it's too runny.
Sauce
½ cup of brown sugar
1 rounded tablespoon of cocoa
210 millilitres of very hot water
Mix the sauce ingredients in a separate container then pour it over the pudding mixture. Don't worry if the mixture isn't even as the cake will rise to the top and the sauce will stay on the bottom, making the pudding nice and moist the whole way through.
Put your pot onto the coals of your campfire and let it cook. Keep an eye on it as you could easily end up with a sticky toffee pudding if you overcook it. If you're catering for a larger crowd, double the amount of pudding mixture but make 1.5 times the amount of sauce.
Last but not least, don't forget to pack a bag of marshmallows to toast by the fire – always a crowd favourite.
Many national parks do not allow campfires for all or part of the year, so check ahead to see what's permitted in the park you plan to visit.
Be prepared for your long weekend break with these eight essential items. If it's your first time camping, check out ourtips for happy campers, and if you've got the kids in tow, here's ourpointers for a stress-free family holiday.
This story was originally posted in April 2017.