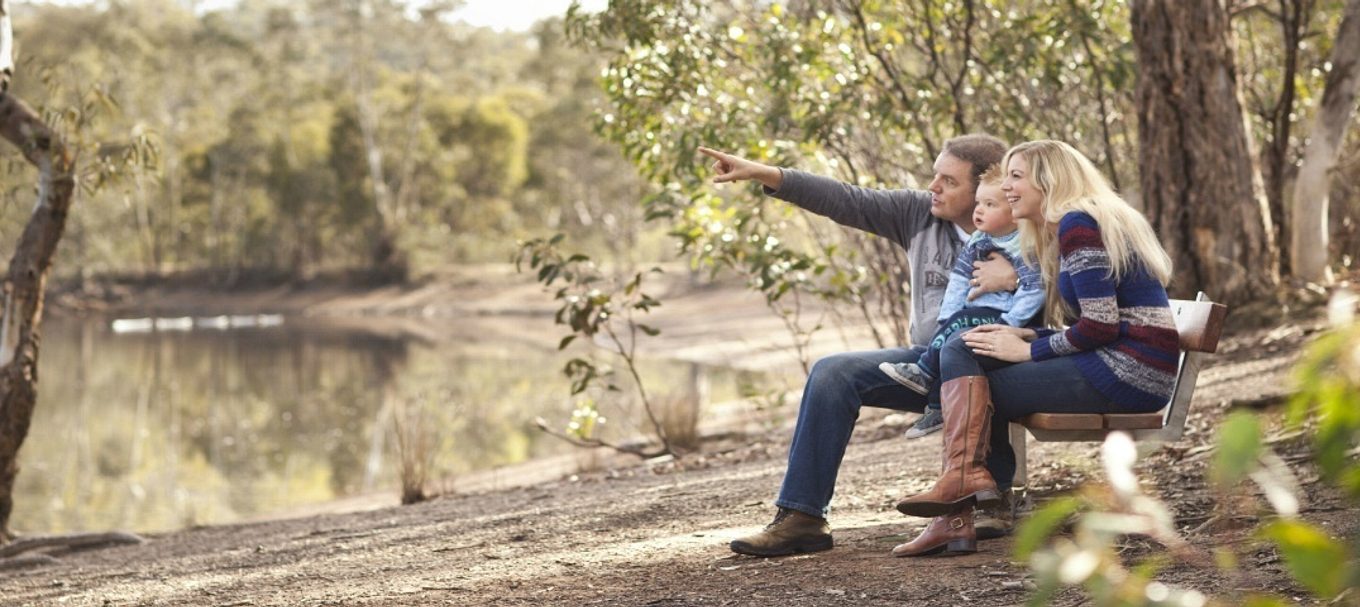 Camping with kids: part one
Preparation is key to ensuring the whole family has a great trip.
Want to take the kids camping? Sleeping in a tent is a great adventure and there's so much to explore in South Australia's national parks and reserves.
Research has shown that being outside, engaging in unstructured play in natural spaces is great for children's health and development. With children – and adults – spending more time than ever in front of screens, think of camping as a digital detox for the whole family.
With a bit of planning, you can all enjoy time in the great outdoors.
Top tips for camping with kids
If you haven't been camping with children before, start somewhere close to home like Deep Creek National Park. It's only an hour-and-a-half from the Adelaide CBD so you can always pack up and head home if you need to.
Embrace dirt! It's a part of playing outside and will always wash off.
Bring lots of easy-to-access, healthy snacks to keep energy levels up.
Pack rainy day activities like books and colouring in, just in case the weather turns drizzly and you have to spend some time in the tent.
Bring plenty of changes of clothes, especially socks. Nothing makes for sad faces like wet, cold feet.
Take short, interesting walks rather than long hikes that will leave children asking, "Are we there yet?"
Plan rest time at the campsite so everyone can relax.
It can get dark quickly so it's a good idea to start cooking dinner early.
Bring thermals.
Pack plenty of wet wipes for cleaning hands and faces when soap and water aren't handy.
Bring your bikes. Lots of parks allow bikes and many have dedicated cycling or shared use trails suitable for young riders.
Bring a head torch for each child so you can find them easily in the dark and for night-time toilet trips.
Don't forget to take simple first aid supplies like band aids, spray or cream for stings and bites, and antihistamines for allergic reactions.
Read on, in Camping with kids: part two we offer up some great boredom busters to keep the kids entertained. To stay up-to-date with what's happening in SA's national parks like National Parks South Australia on Facebook.
This story was originally posted in October 2015.