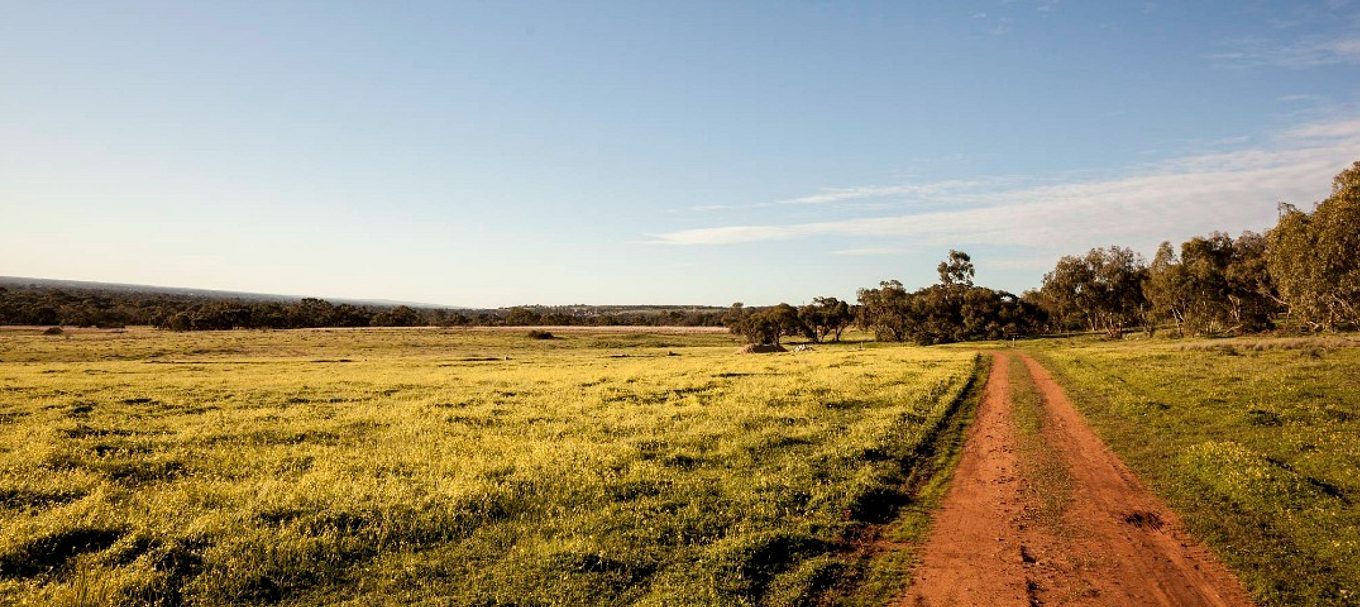 5 treasures in Cobbler Creek Recreation Park
Our Cobbler Creek insider shares some top tips about this recreation-lover's paradise.
If you enjoy mountain-biking, bush-walking and spectacular views, then you can't go past a visit to Cobbler Creek Recreation Park.
Nestled between Golden Grove and Salisbury in metropolitan Adelaide, this recreation park is situated 19 kilometres north of the city and boasts a 17-kilometre network of shared-use, sustainable trails.
It's a great spot to catch glimpses of birdlife and is home to the stunning red-rumped parrot that can be seen nesting in Mallee-box tree hollows.
Park Ranger Meryl Schiller and Friends of Cobbler Creek President Steve Rogers share their insider tips on some hidden treasures to discover on your next visit.
1. Amazing views from the Porosa Track
Follow the Porosa Track west past the Teakle Ruins for about 300 metres. You'll come across a bench where you can stop and take a load off. If you're there late in the day it's the best spot to soak in the orange and red hues of the sunset and the views of St Kilda and Gulf St Vincent.
Keep your eyes peeled for the Adelaide International Bird Sanctuary on the horizon, which is where resident and migratory birds choose to rest and feed after their long journeys.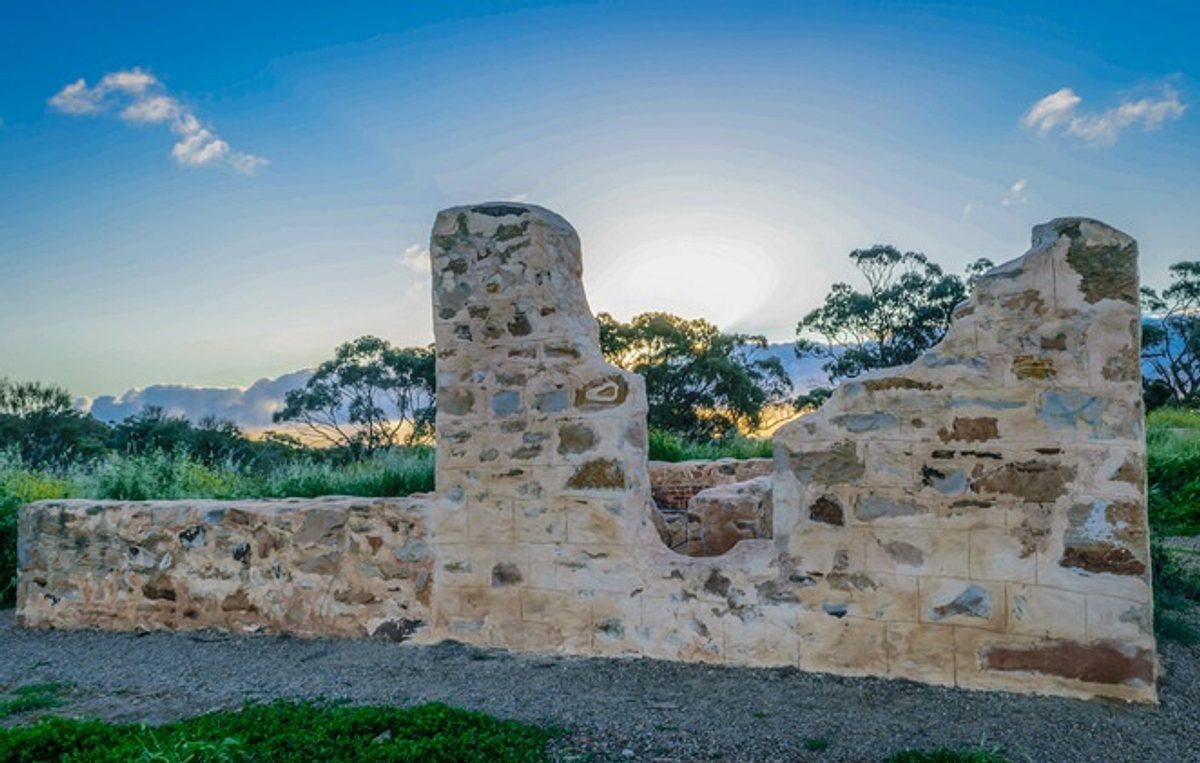 2. Cobbler Creek
Surrounded by 150-year-old gum trees, Cobbler Creek is the perfect place to get away from the busyness of life.
Hear the birds call and the creek flow, and look out for the buttonquails and tawny frogmouths that frequent the area. On warm days, birdwatchers will enjoy seeing rainbow lorikeets, kestrels, kites and galahs.
There's a walking track on one side and a cycling track on the other, so if you'd prefer to keep moving rather than sit still, you can still enjoy the atmosphere.
If you have little ones with you, there are plenty of rocks to help you cross the creek.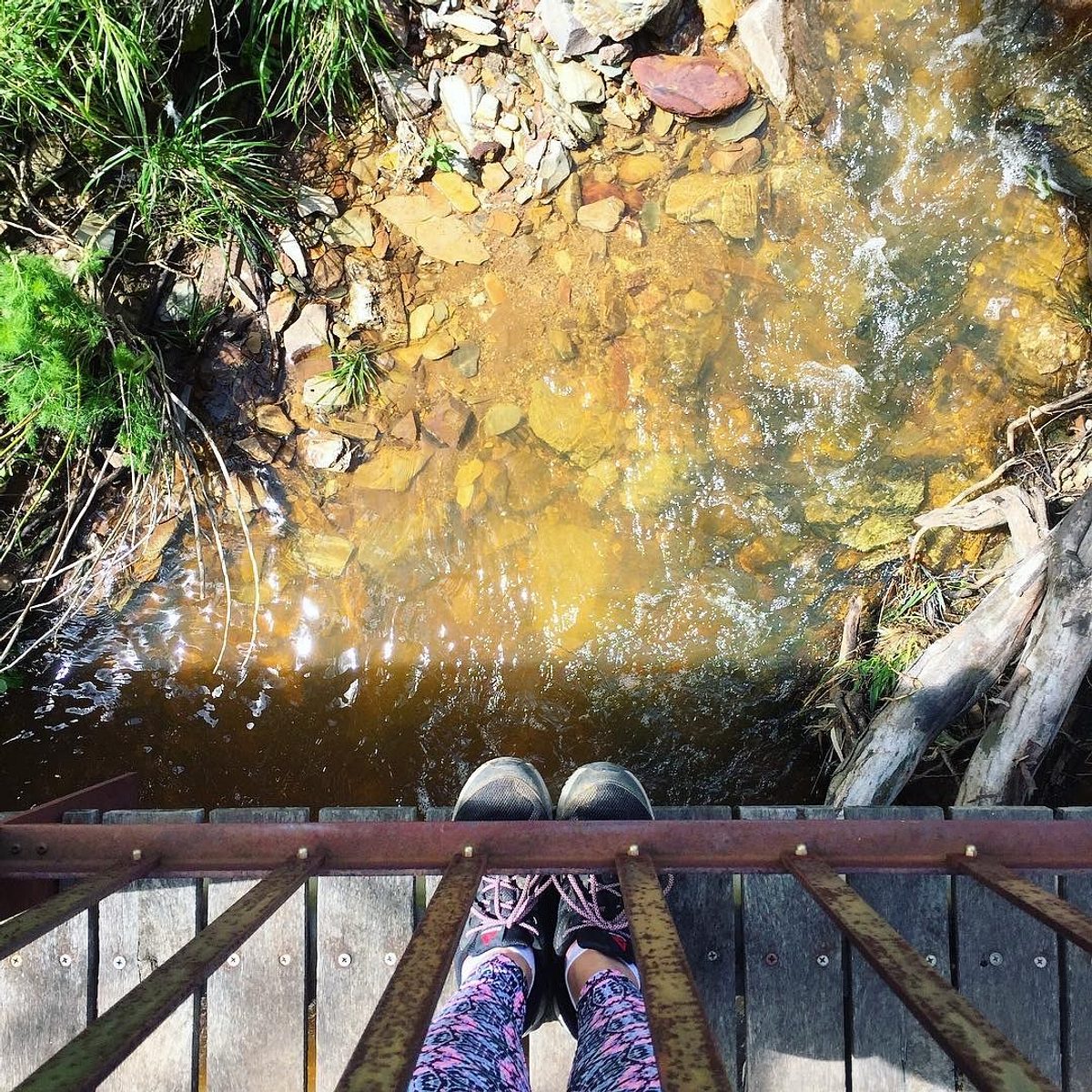 3. Raptor-themed nature playground
This playground design was inspired by the kites and kestrels that fly overhead, and feature BBQs, picnic shelters, toilets and a BMX track.
Sandpits have been designed to look like bird nests with giant eggs in the middle, and there's a flying fox and traditional play equipment to enjoy as well.
Get a birds-eye view of the playground from the raptor-themed climbing structures that mimic tree nests.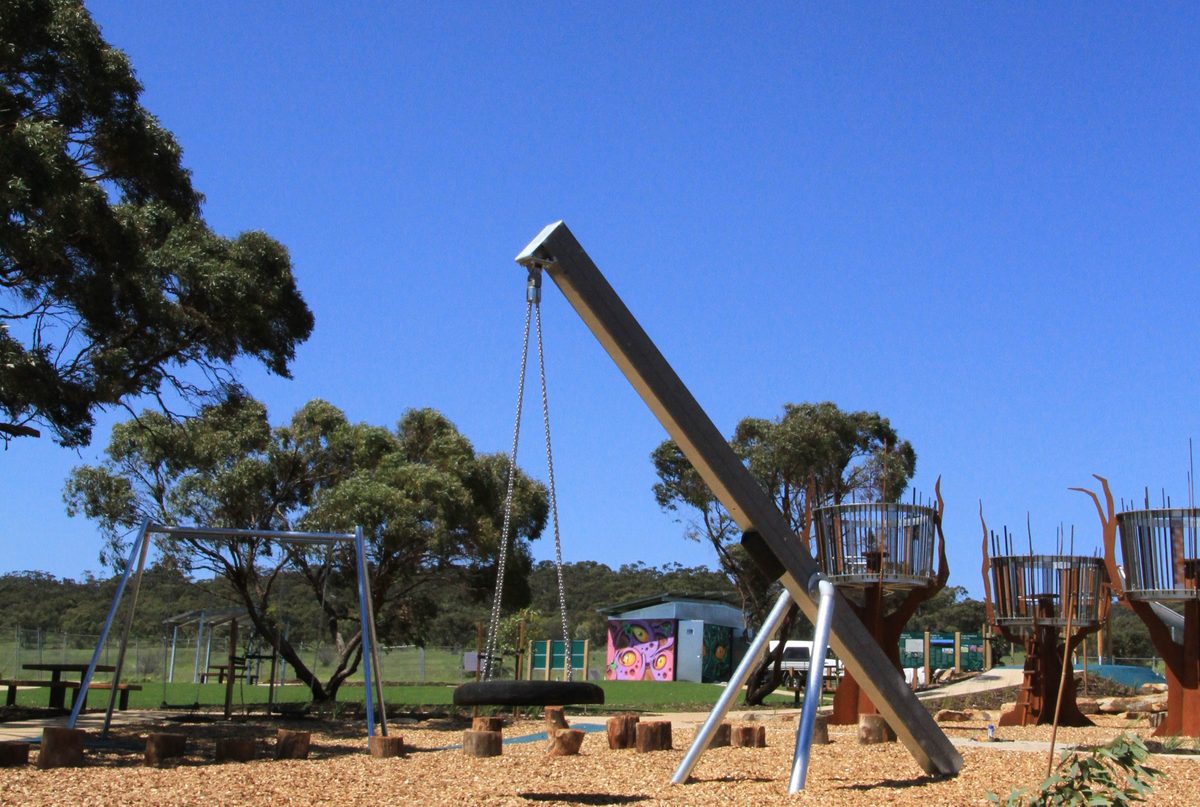 4. Garland lilies
Calostemma purpureum come in vivid shades of purple – white and dark pink – and surprisingly flourish in the summer months.
They're lightly scented and can be seen along the Mai Tappa track.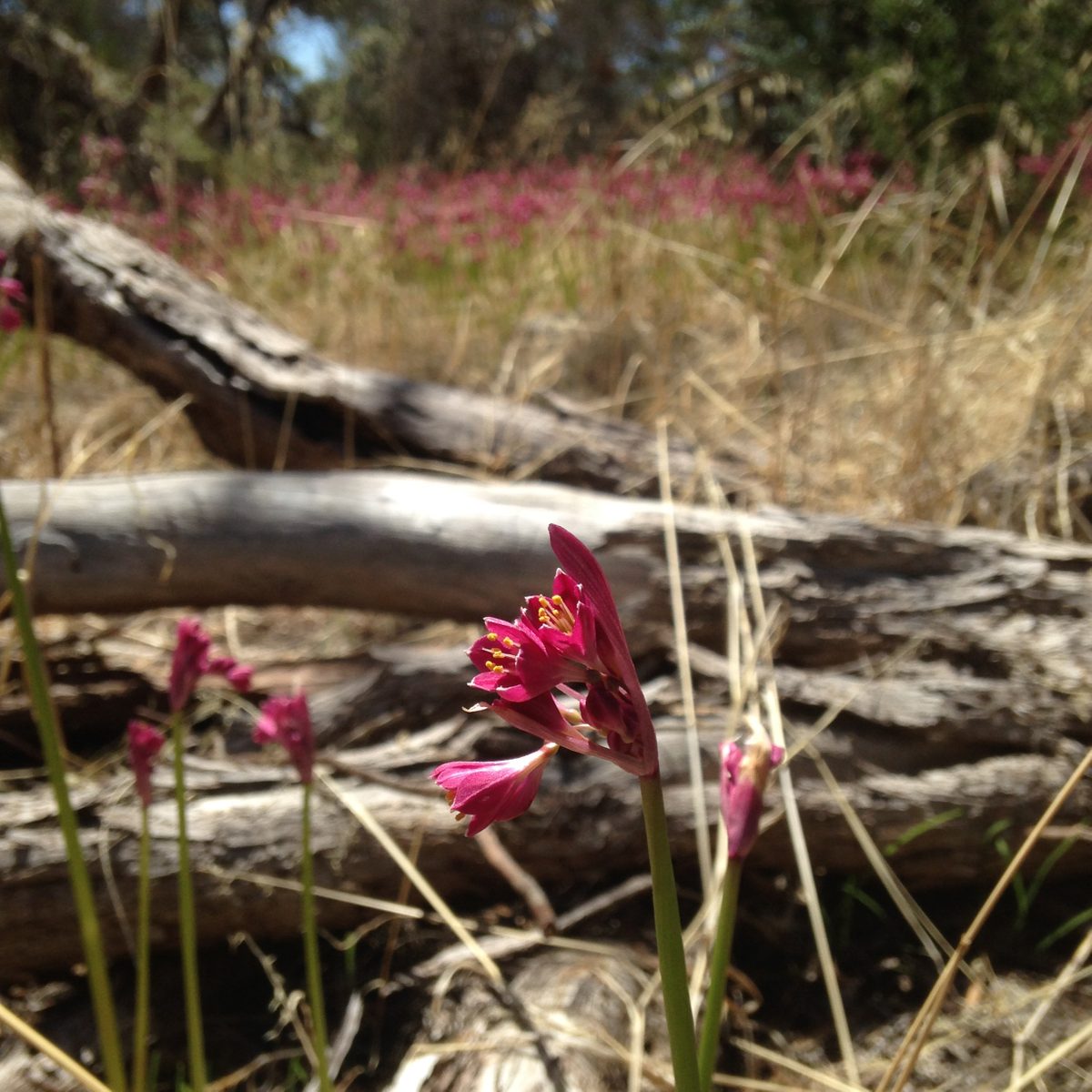 5. Birdlife
Cobbler Creek Recreation Park has become an important refuge for threatened woodland birds in Adelaide.
See if you can spot the beautiful red-rumped parrot. They're predominantly green but, as the name suggests, they have a rosy derriere. They're well camouflaged and always feed in pairs, and can often be seen on the sides of trails and in trees. They're quite vocal so you'll usually hear them before you see them.
Make your way to Pedlars Paddock, which is home to birds of prey like black-shouldered kites and Australian kestrels that soar through the skies and scour the grasslands for mice and lizards. Move slowly and look carefully – you might just see a kite sitting on one of the paddock fence posts with its catch.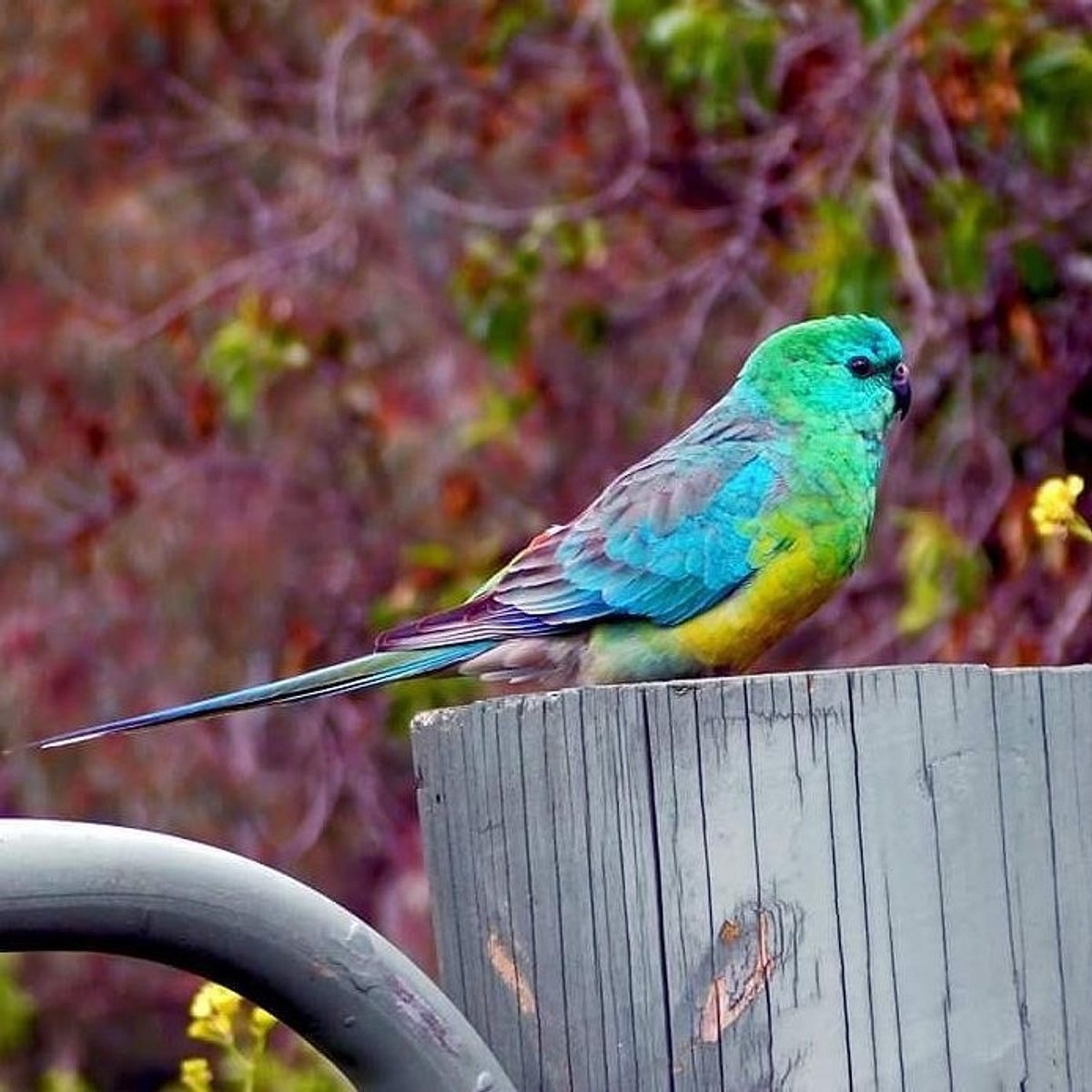 Explore Cobbler Creek Recreation Park in October
Throughout the month of October, Cobbler Creek Recreation Park is being celebrated as Park of Month – an initiative between Nature Play South Australia and the Department of Environment, Water and Natural Resources.
Why not explore the park at the Discovery Circle BioBlitz event on 8 October and enjoy organised talks and walks to observe, record and learn about the local wildlife.
There will also be Nature Play SA sessions and the grand-opening of the raptor-themed adventure playground.
Don't forget to share pictures of your visit on Instagram and tag #cobblercreekrecreationpark or share your experience with us in the comments section below