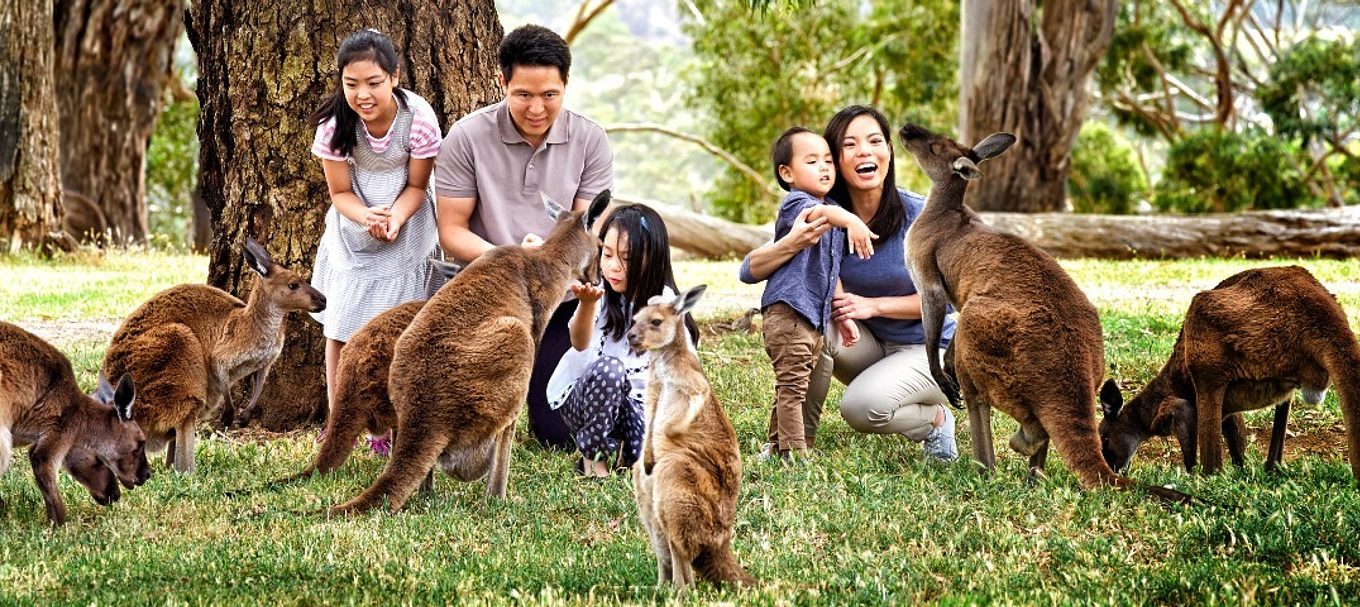 How to spend a day in South Australia's Cleland Wildlife Park
Want to make the most of your visit to this iconic park? We've got you covered with this one-day itinerary.
Looking for something fun to do with the kids this weekend? How about a visit to one of South Australia's most famous national parks – Cleland Wildlife Park.
Just a short drive up the freeway from Adelaide, Cleland is an Adelaide institution. It's a place where visitors can get up-close and personal with some of Australia's most lovable wildlife and intriguing reptiles.
To help you plan your visit, here are some ideas on how to spend a day in the park:
Before you go
Get your bearings and prepare for a fun day out for the whole family. The park is located just 25 minutes from the Adelaide CBD, which you can easily reach by taking the South Eastern Freeway to the Crafers exit, then following Summit Road to the Cleland turn-off. There is plenty of free parking.
Make sure you wear your walking shoes, and pack a hat and sunscreen. Spread over 35 hectares, the park is probably bigger than you expect – although there is plenty to see within a short walk of the main entrance too.
Check out the Cleland website to find out everything you need to know before your trip. You can even book your experience before you go so you don't miss out!

Here are our recommendations to fill your day:
Morning
Have breakfast with the birds
If you are a keen twitcher, you can start your day before the park even opens.
Breakfast with the Birds is an exclusive tour with an experienced bird keeper, timed for when the birds are most active.
You'll be able to feed various species of birds, take photographs undisturbed by other visitors and while the birds are at their most relaxed, and then enjoy a relaxed breakfast at the Barking Gecko Café.
Top tip: read our story for all the details on this unique experience, including which birds you're likely to see: Your guide to Cleland's exclusive bird tour.
Explore the park
After you've had your fix of birds and brekkie, grab a map and get exploring!
Cleland is famous for its limited number of enclosures, which means many of the animals are roaming free.
This is your chance to see, pat, feed and photograph kangaroos, emus, potaroos and wallabies in their natural habitat.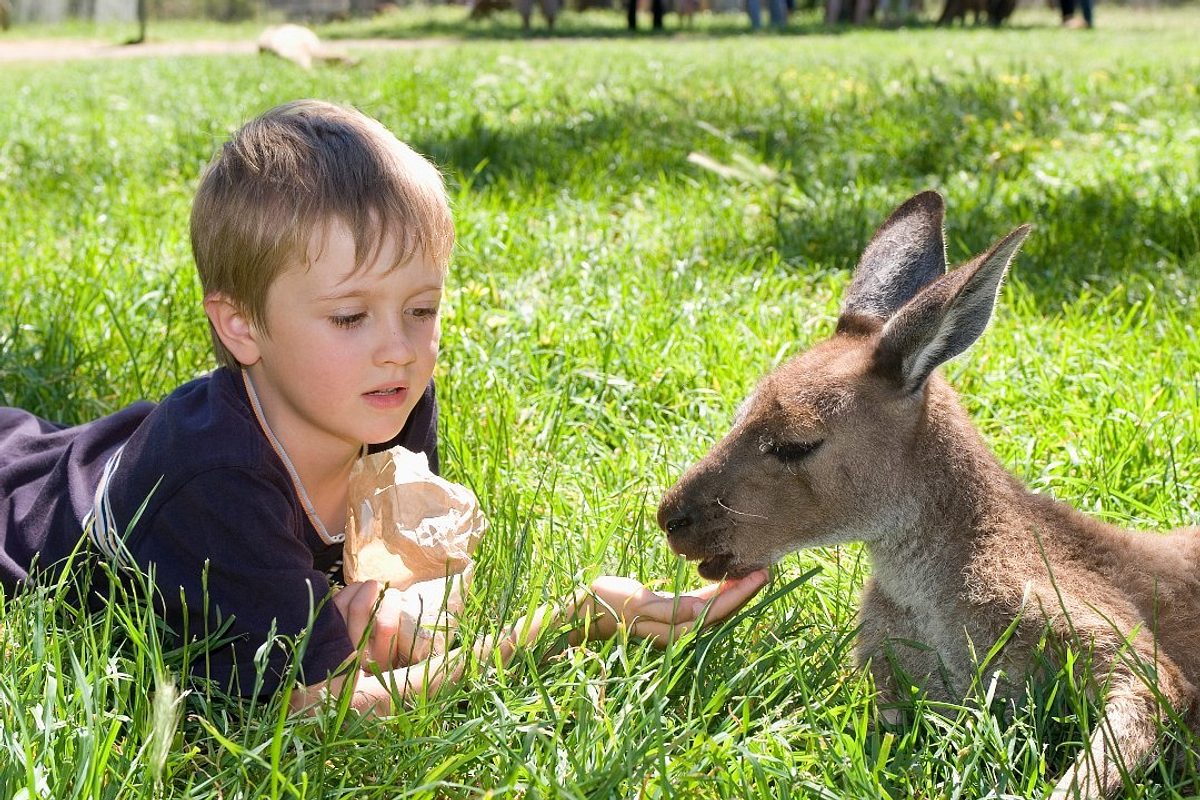 The best way to get up close to some of the most iconic native animals is to grab a bag of animal food and see who's hungry and wanting to say hi.
Grab a takeaway coffee from the café and wander down to the yellow footed rock wallaby enclosure.
Here you can take in one of the most amazing views of Adelaide, all the way to the Northern beaches and beyond. It's the perfect place to sip on your morning coffee, while watching the early morning sun dance off the city landscape and the water in the distance.
For something truly special, book one of the park's animal encounters. You could feed a group of curious echidnas, get up-close and personal with the park's resident cockatoos, or experience the thrill of walking amongst the butterflies.
Lunchtime
Stop off at the Barking Gecko Café
Cleland's onsite café is not only filled with a variety of tasty menu items made from locally sourced ingredients, it's ticking all the sustainability boxes as well.
The café achieved zero waste to landfill for the first time last year, and now ensures all waste from the café is either recycled, composted or diverted into Process Engineered Fuel (PEF) renewable energy. So you can fill up and do the right thing by the environment at the same time!
Afternoon
Head along to Animal Feeding Times
Once you've finished lunch, it's time to plan your afternoon around a variety of animal feeding times.
They're all located within a short walk of each other, so start at the dingo enclosure (2:30 pm) before walking up to either join the Tasmanian devil (3 pm) or lace monitor (3:15 pm - summer months only).
These sessions are a great way to learn more about these animals and how the keepers care for them.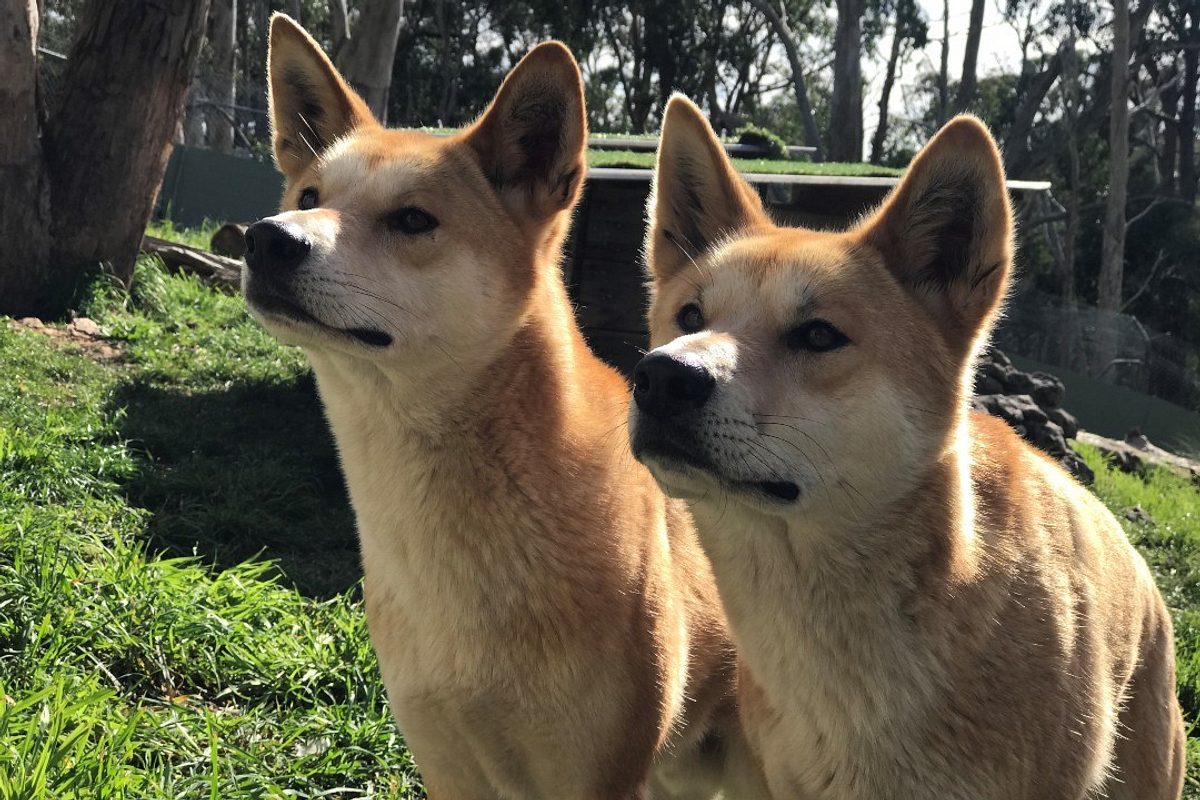 Take part in a koala experience
Cleland's beloved koalas are looking forward to meeting visitors to the park and there are several ways you can meet them.
You can meet, touch and photograph a koala while they sit on their perch. This is a great way to get up close while you chat to one of the koala keepers. This experience is free with entry but make sure you arrive early as places are offered on a first come, first serve basis.
Alternatively you can make a booking to hold a koala. Cleland is one of only a few places in the world that offers this experience, making it very special indeed. Koala holds are limited so it's recommended that you book ahead.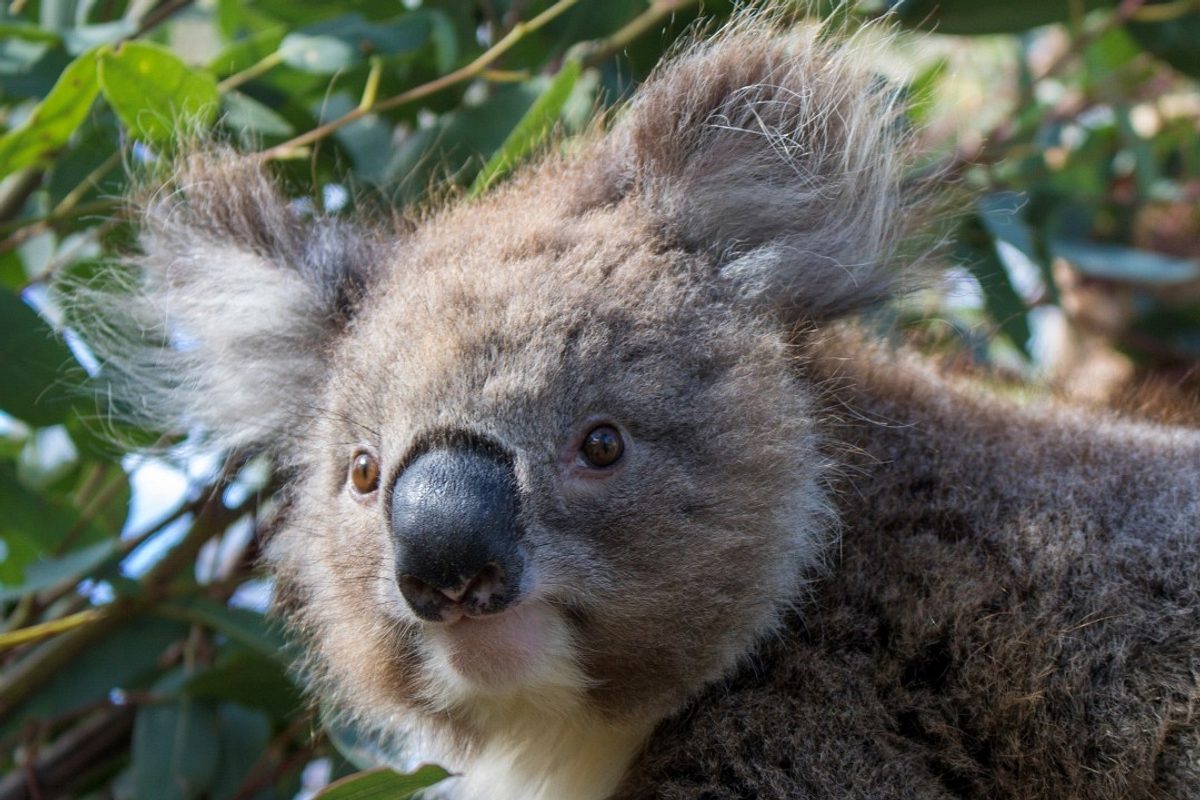 For more information about this iconic park, visit the Cleland Wildlife Park website.

This story was originally posted in January 2021.