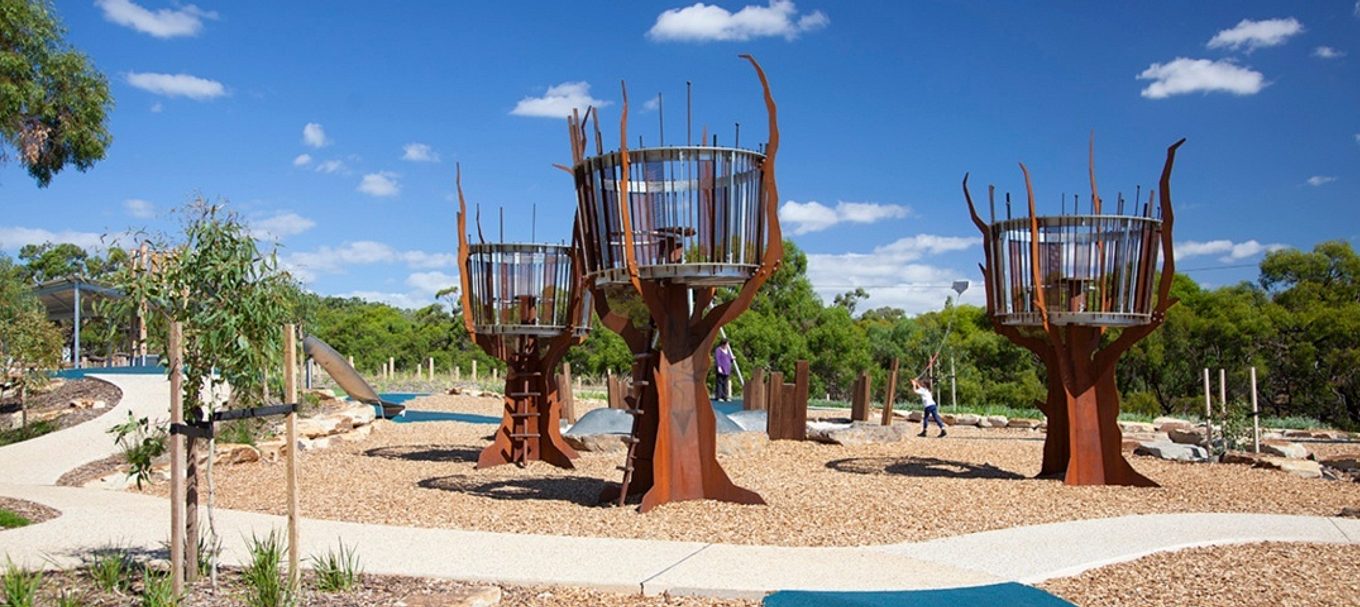 The best nature play spaces to enjoy in South Australia's national parks and gardens
Looking for a new playground to take the kids to? Try these nature play spaces in SA's national parks and gardens.
There are plenty of playgrounds to choose from in South Australia, but if you'd like to visit one that's been created with nature in mind, we've got a few special spots to add to your list.
Best of all, they're nestled within some of Adelaide's most popular national parks and gardens.
Glenthorne  National Park-Ityamaiitpinna Yarta
As South Australia's newest and one of the biggest adventure playgrounds, this nature play space should be top of everyone's list!
The playground features three slides, a seesaw, spinner, fossil dig area, Kaurna carvings and sculptures. There are also rope and log climbing elements, a pendulum swing, cubby building, a 25m long flying fox and a wide range of accessible equipment to ensure children of all abilities can enjoy the space.
Nearby is an all-access purpose-built visitor hub that includes shelters, BBQs, toilets, picnic areas, carparks and heritage buildings which means parents and caregivers can relax in comfort while the kids have a ball exploring the 7,000sqm site!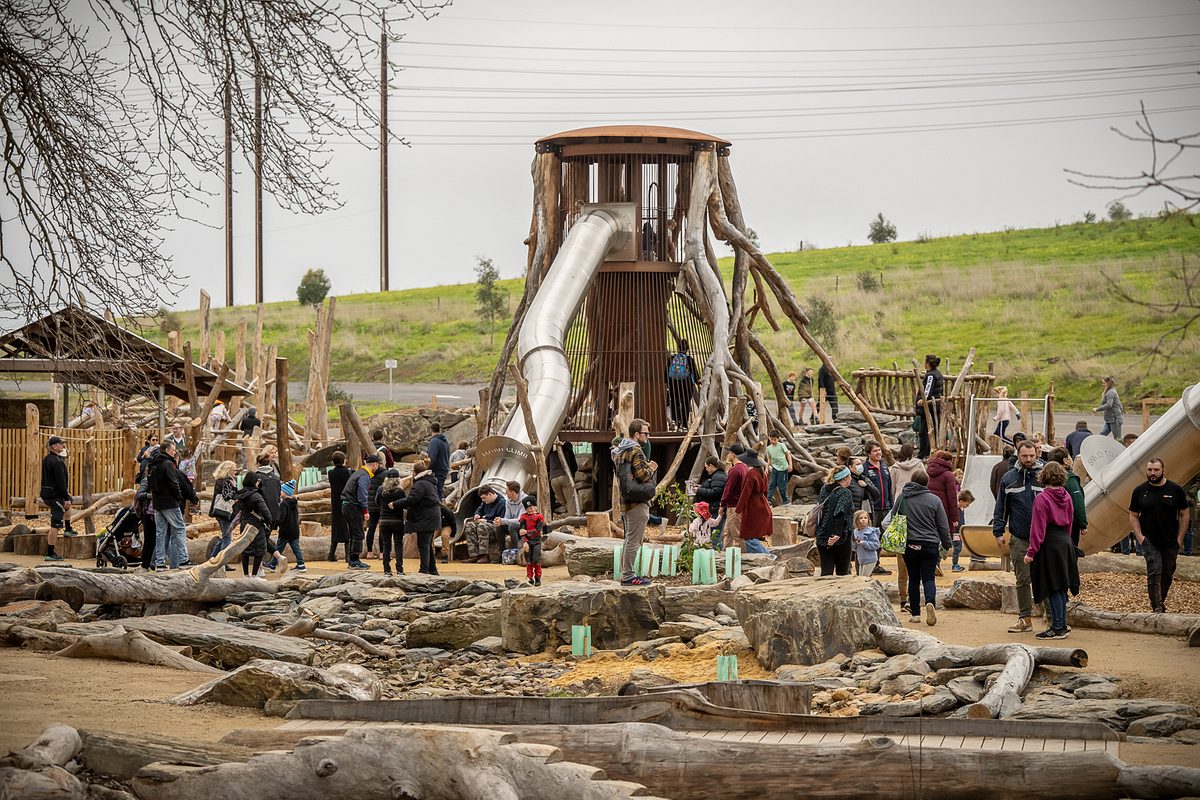 Morialta Conservation Park
The Mukanthi Nature Play Space at Morialta is a must-visit for the young and young-at-heart. Mukanthi is a Kaurna word meaning 'celebrate and play', and is pronounced 'muh-ganthee'.
Located at the Stradbroke Road picnic area, this award-winning playground sprawls over an area almost the size of Adelaide Oval and includes features like a climbing tower and long slide, the maze-like Great Snake and 3 climbing boulders to help children and adults build their rock climbing skills.
This unique play space has been created out of natural materials and is designed to inspire and challenge children while connecting them with nature. Climb the Kookaburra Nests, discover an Aboriginal fire pit at Frog Island, find the secret tunnel at Great Snake, and reach the peak at Eagle's Perch.
With accessible parking, toilets and barbecue areas nearby, the Mukanthi Nature Play Space is the perfect spot for a family day out.
Cobbler Creek Recreation Park
The raptor-themed nature playground at award-winning Cobbler Creek Recreation Park was inspired by the kites and kestrels that fly overhead looking for prey in the open grasslands.
Get a birds-eye view of the playground from the climbing structures that mimic tree nests.
Sandpits have been designed to look like bird nests with giant eggs in the middle, and there's a flying fox and traditional play equipment to enjoy as well.
Why not make a day of your visit and enjoy the BBQs, picnic shelters, toilets and nearby bike trails.
Para Wirra Conservation Park
Check out Para Wirra's nature play forest at the Gawler View picnic area, complete with shelters and accessible toilets.
Wander along the Nature Discovery Walk, head over the rope bridges and creek line, and find a space to build your own cubby from fallen branches.
Put on a performance for your family and friends in the stone amphitheatre or check out the flying fox which is rated for up to 140 kg, so mum and dad can have a go too!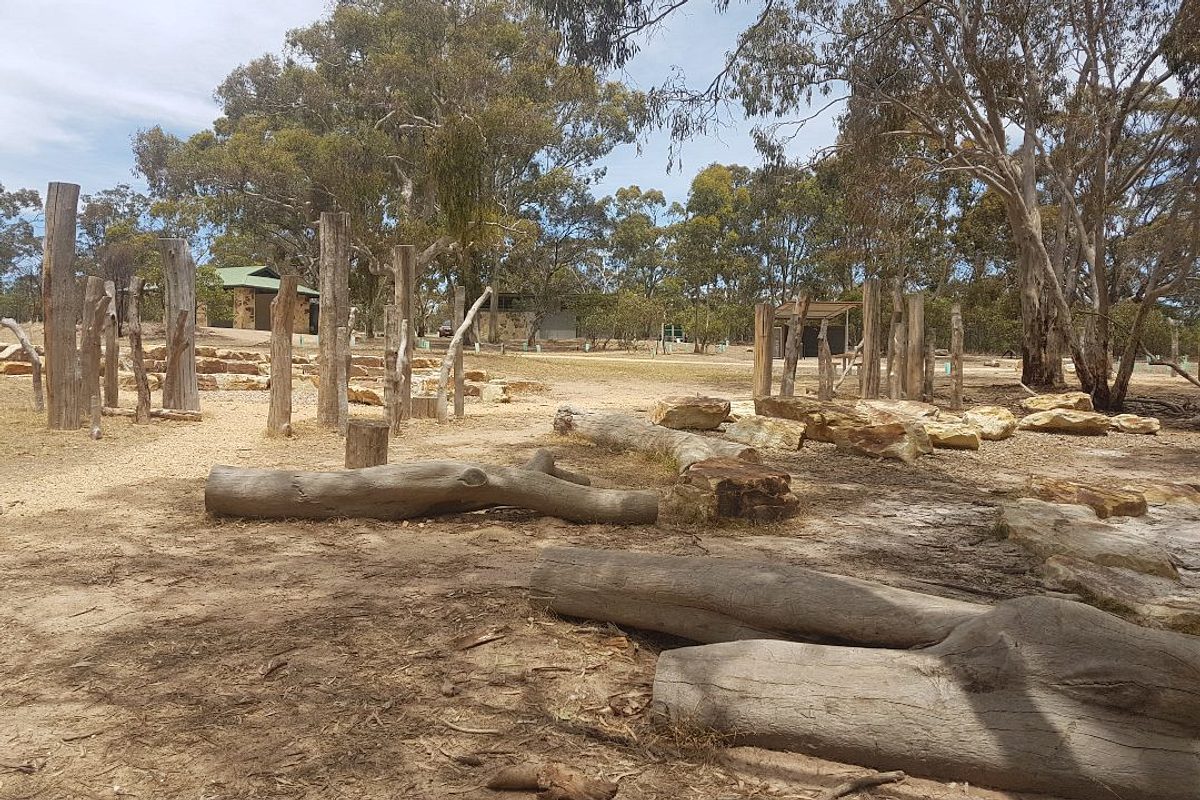 Belair National Park
Let the kids explore an active wonderland at Belair National Park's adventure playground while you grab a hot drink from the kiosk, open during business hours on weekends, public holidays and school holidays.
Be sure to check out the adult-size wooden fort and the maze of tunnels, perfect for a game of chasey or hide-and-seek.
Make a day of it and spend time exploring the rest of the park too.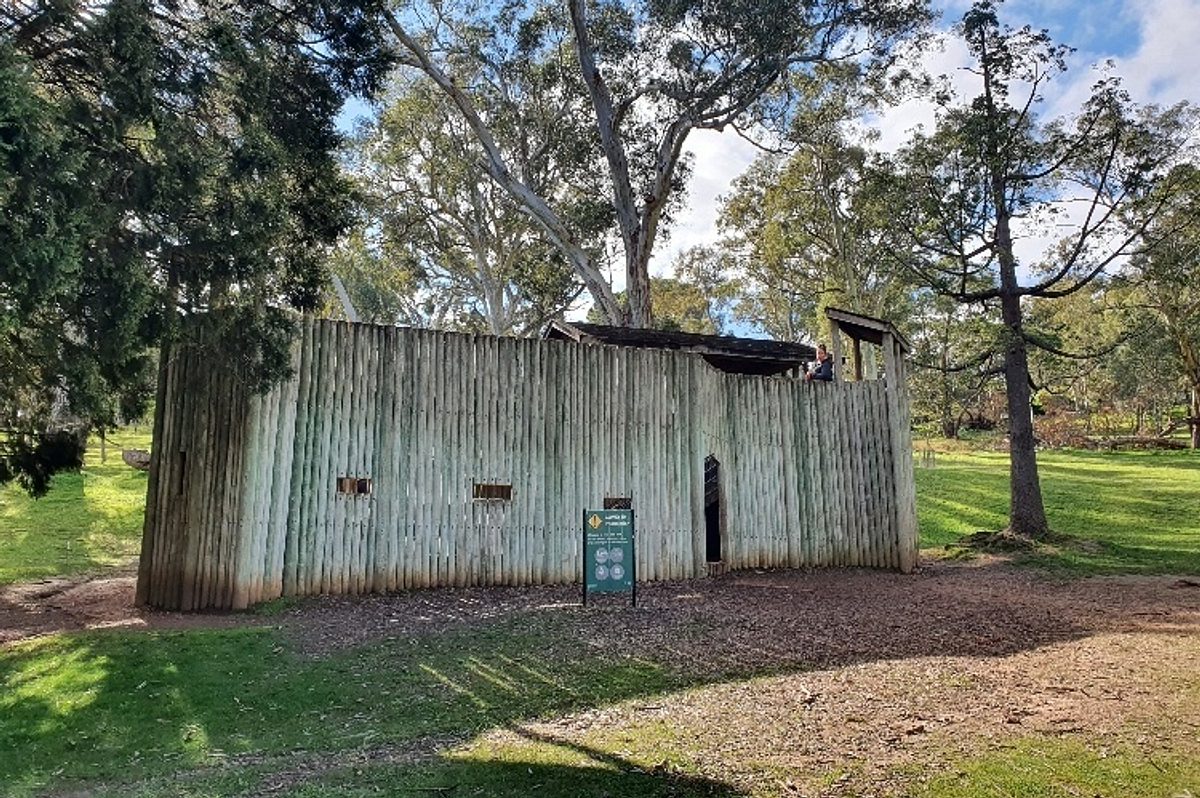 Wittunga Botanic Garden
The new and accessible nature playspace at Wittunga Botanic Garden is the perfect spot for kids to learn and play at the same time.
The playspace was designed in collaboration with students from Blackwood Primary School.
It includes a ribbed frog where children can experiment with music, a log scramble so they can hone in on gross motor skills, an in-ground wheelchair trampoline for children with accessibility needs and a rock mound complete with a play tunnel for kids to get an elevated view across the garden.
With toilets and drinking water available nearby, make a day of your visit. Enjoy a picnic at the accessible picnic setting and pod decks, and take your time to explore the beautiful botanic garden.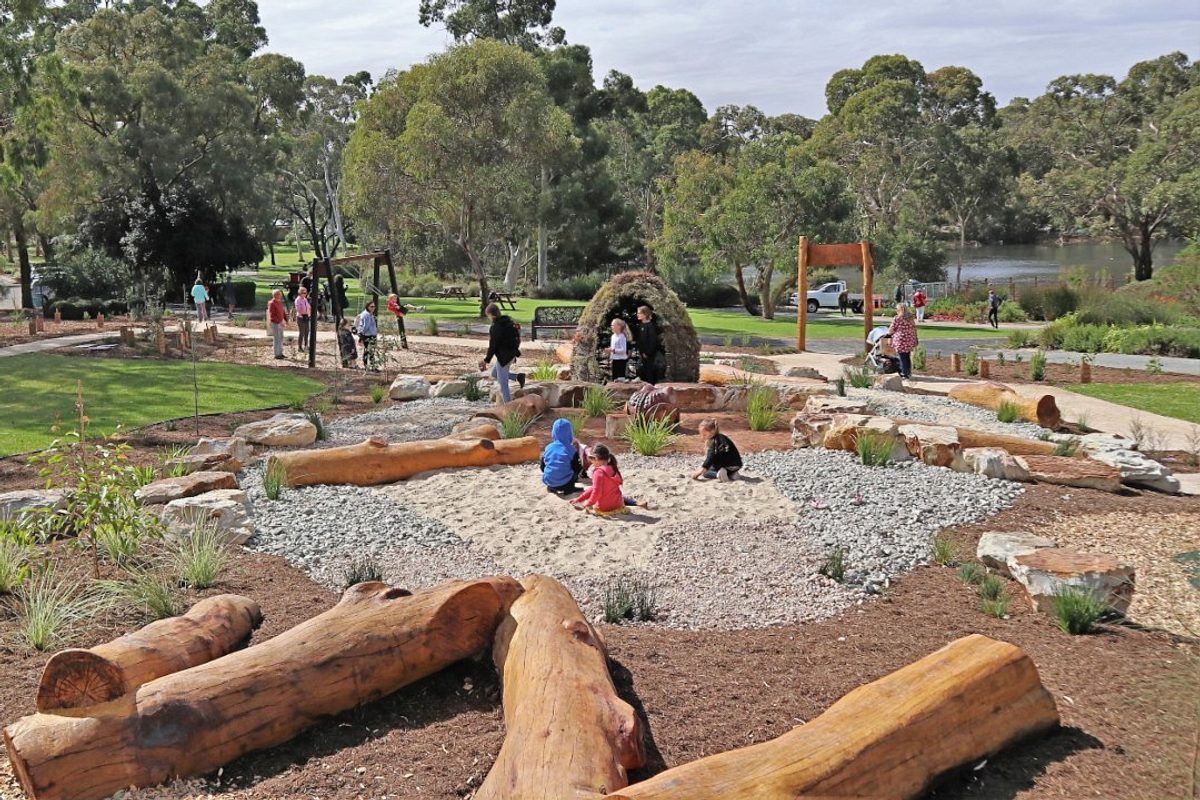 Check out our blog on the top three parks for your toddler to enjoy mud, glorious mud. Know of any other great nature play spaces in South Australia? Tell us in the comments below.
Main image: The raptor-themed nature playground at Cobbler Creek Recreation Park
This story was originally posted in June 2018 and has been updated with new information.