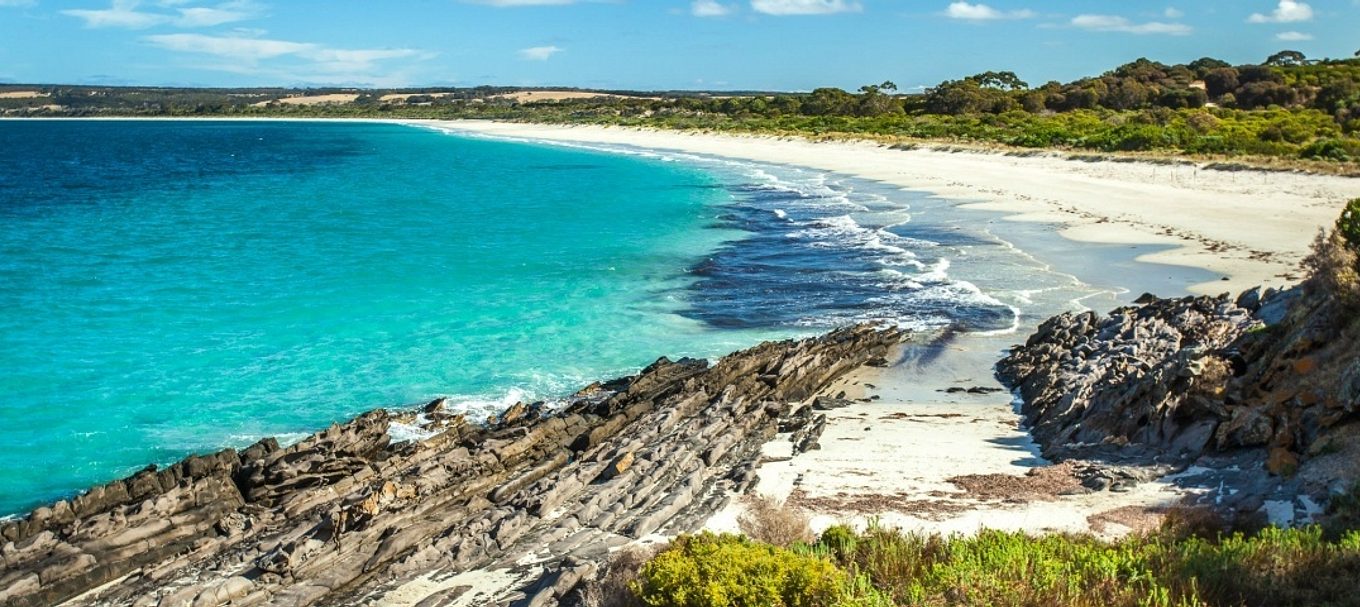 6 parks perfect for beach-lovers
Get the best of the beach and the bush on your next visit to one of South Australia's national parks. Here's where.
Summer is here and that means one thing: it's time to hit the beach.
If you love your national parks and your beach time, why not combine the two?
Here are some of our favourite parks for some summer fun, whether you love swimming, walking, fishing, snorkelling, diving, paddling, surfing or just soaking up the sea views.
1. Adelaide metro: Hallett Cove Conservation Park
Just 40 minutes from the Adelaide CBD, Hallett Cove Conservation Park is best known for geological formations like the Sugar Loaf and Black Cliff, but it is also the ideal spot for a romantic sunset walk along the clifftop.
The trail that leads up to the top of the cliffs is popular with walkers and joggers alike – for the stunning views as well as the cardio – and is accessible for prams and assisted wheelchairs.
The beach offers a lovely spot to cool off on a hot day, and with a café near the park entrance, you're covered for coffee, a cold drink or a meal.
Top tip: Hear from Park Ranger Jae Ellis on how to make the most out of your visit to Hallett Cove Conservation Park.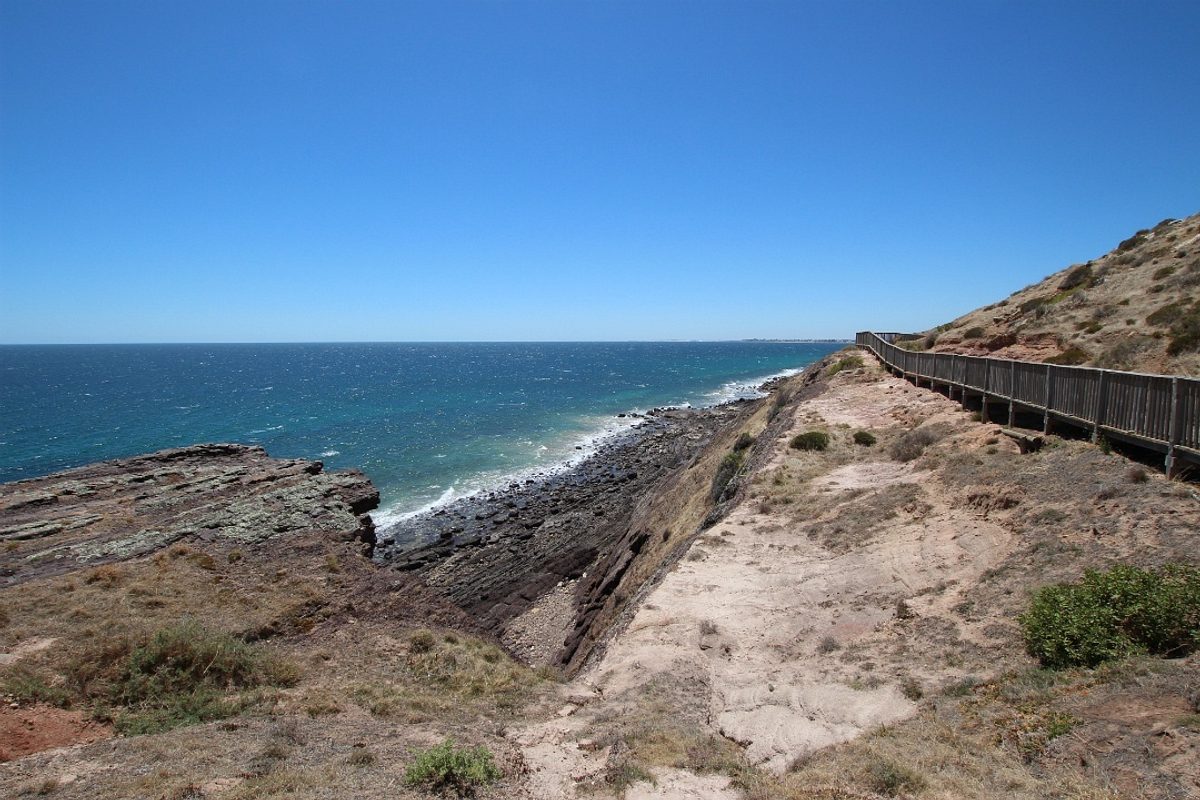 2. Fleurieu Peninsula: Encounter Marine Park
While it's not a land-based park, Encounter Marine Park is still a great option if you want to immerse yourself in nature and some of South Australia's iconic species. The park takes in a variety of coastal and marine habitats from Port Noarlunga Reef and the Coorong on the mainland, out to North Cape and Cape Willoughby on Kangaroo Island.
The Port Noarlunga Reef Sanctuary Zone and the jetty is a fantastic spot to go snorkelling and look for reef fish like old wives, blue devils, and harlequin fish. Noarlunga Jetty is also a popular place to wet a line, especially for salmon and tommy ruffs.
Southern beaches like Middleton and Carrickalinga are perennial favourites with surfers, while Rapid Bay's caves, seals and sea lions make it an amazing spot for kayaking. Second Valley is another accessible spot for snorkelling where you may see leafy sea dragons.
For fishing, why not try the Coorong, where you can often catch salmon, mulloway, mullet and bream. On the KI side of the park, the attractions include the Sponge Gardens Sanctuary Zone, which is a paradise for divers, where large gropers and wrasse can be found.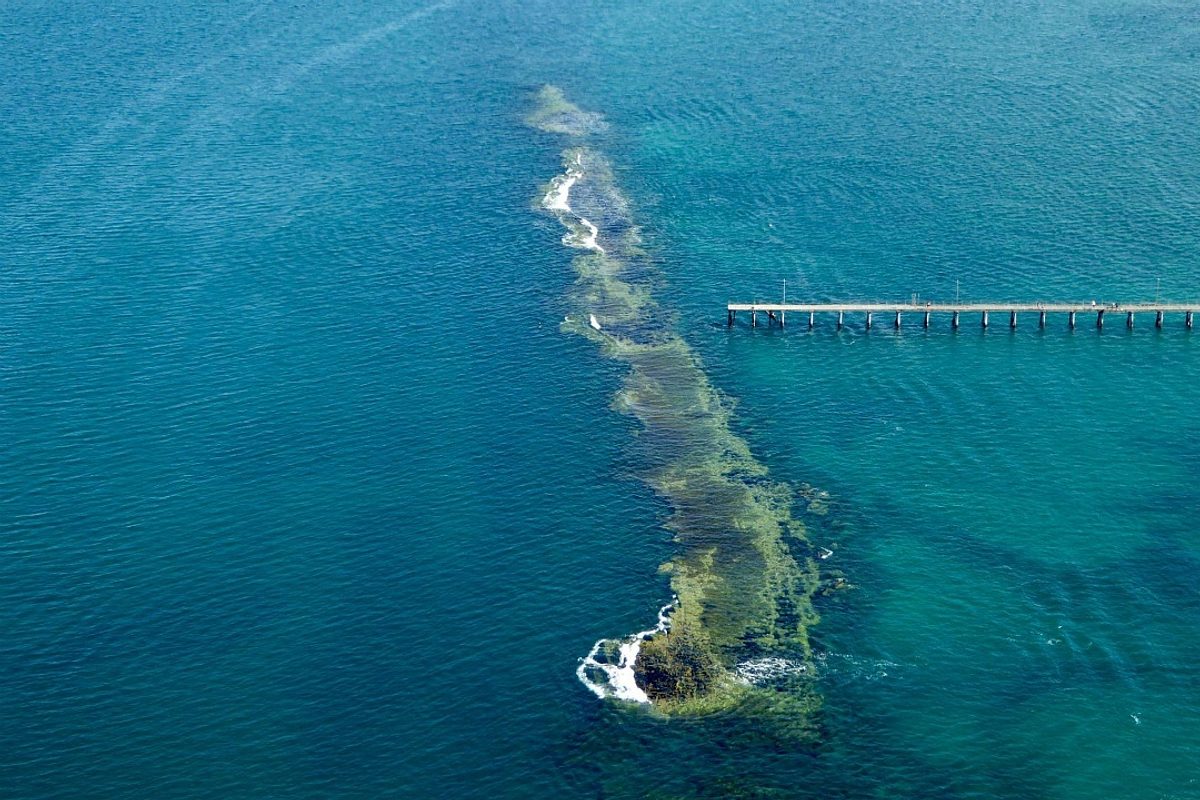 3. Kangaroo Island: Lashmar Conservation Park
Antechamber Bay in Lashmar Conservation Park is a picture-postcard location, with turquoise waters, a 4 km long beach with soft, white sand, and a beautiful view across Backstairs Passage to the mainland.
It's a gorgeous spot to swim or walk, but watch out for hooded plover nests in the summer months – keeping below the high tide line will reduce your chances of stepping on eggs or scaring chicks.
The Chapman River winds through the southern part of the park before joining the sea, and offers great opportunities for kayaking and fishing for bream. There are also 2 campgrounds along the riverbank, both with good shade from melaleuca trees.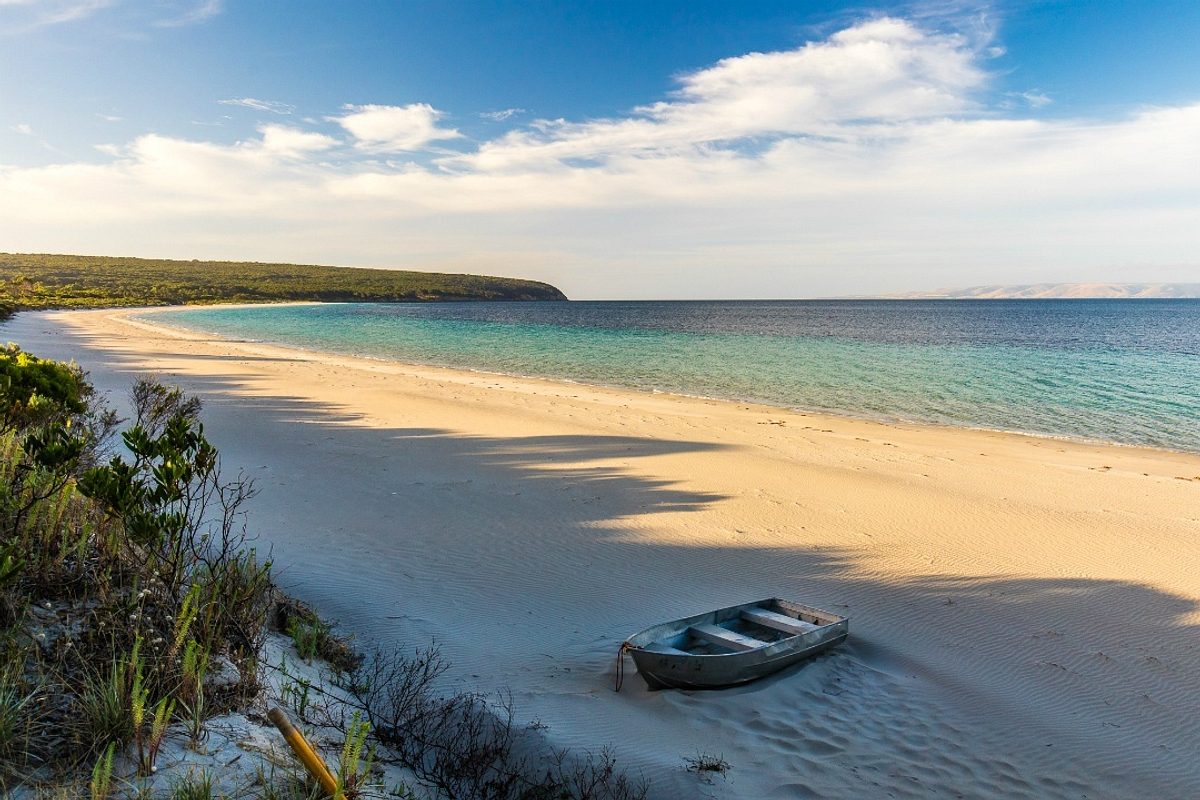 4. Yorke Peninsula: Dhilba Guuranda-Innes National Park
Dhilba Guuranda-Innes National Park is a paradise for beach-lovers. Anglers will love to fish for salmon from the beach at Browns Beach, or try for mullet, tommy ruffs, squid or even snook and snapper from Stenhouse Bay jetty.
Yorke Peninsula is a magnet for surfers, and Pondalowie Bay and Chinamans are both popular breaks in the park.
Prefer to take a walk and soak up some of the area's maritime heritage? Then Ethel Beach is the place for you, with the skeleton-like remains of Ethel, which was wrecked in 1904, emerging from the sand after rough weather. The park has accommodation for every taste, ranging from beach campgrounds to the heritage cottages at Inneston.
Top tip:Hear from Ranger in Charge Mark Davison to find out what you can expect at Innes.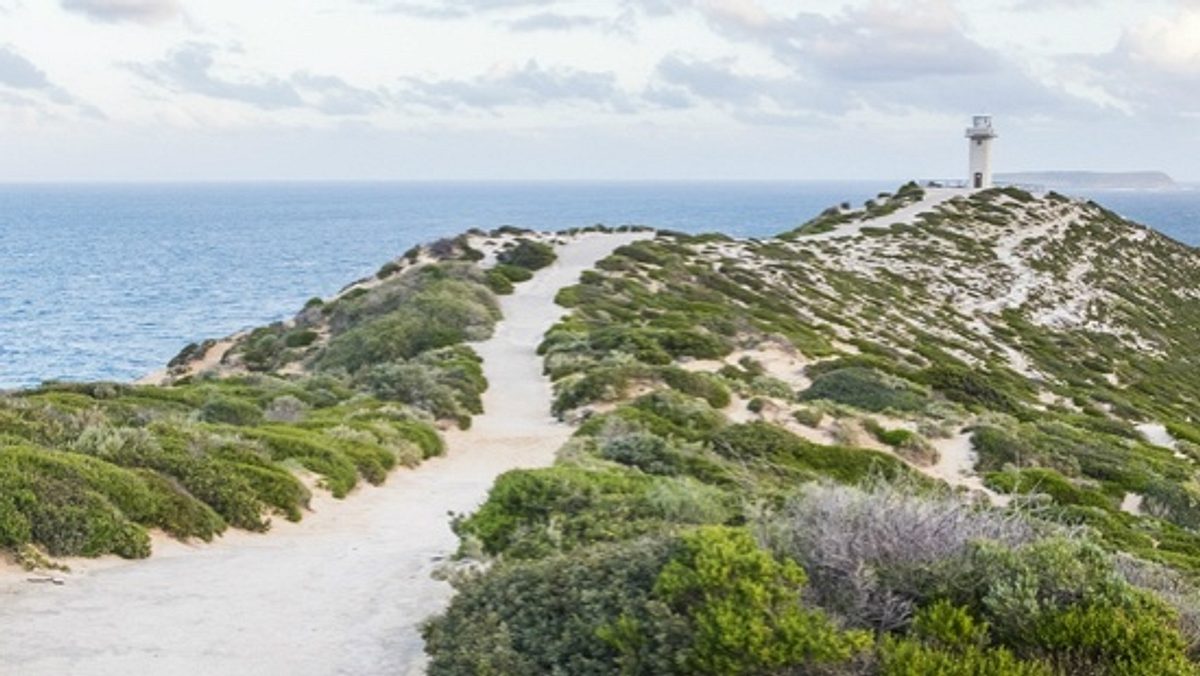 5. Eyre Peninsula: Lincoln National Park
Lincoln National Park is a great place for fishing, beach lounging, walking and camping. Spalding Cove at the northern end of the park is a sheltered, shallow bay with beautiful views. Its campground is right on the beach, giving you a million-dollar-view and a perfect spot to swim. September Beach and Fisherman's Rock are both great places to fish for salmon.
For a hidden cove with glorious views and peaceful camping spots, try the Memory Cove Wilderness Protection Area. It was voted as one of the top 10 beaches in the world in 2015, but because it can only be accessed via a locked gate and only a limited number of people are allowed to visit every day, it has remained quiet and pristine.
Top tip: Make the most of your stay by incorporating some of Park Ranger Elly Schultz's must-do activities.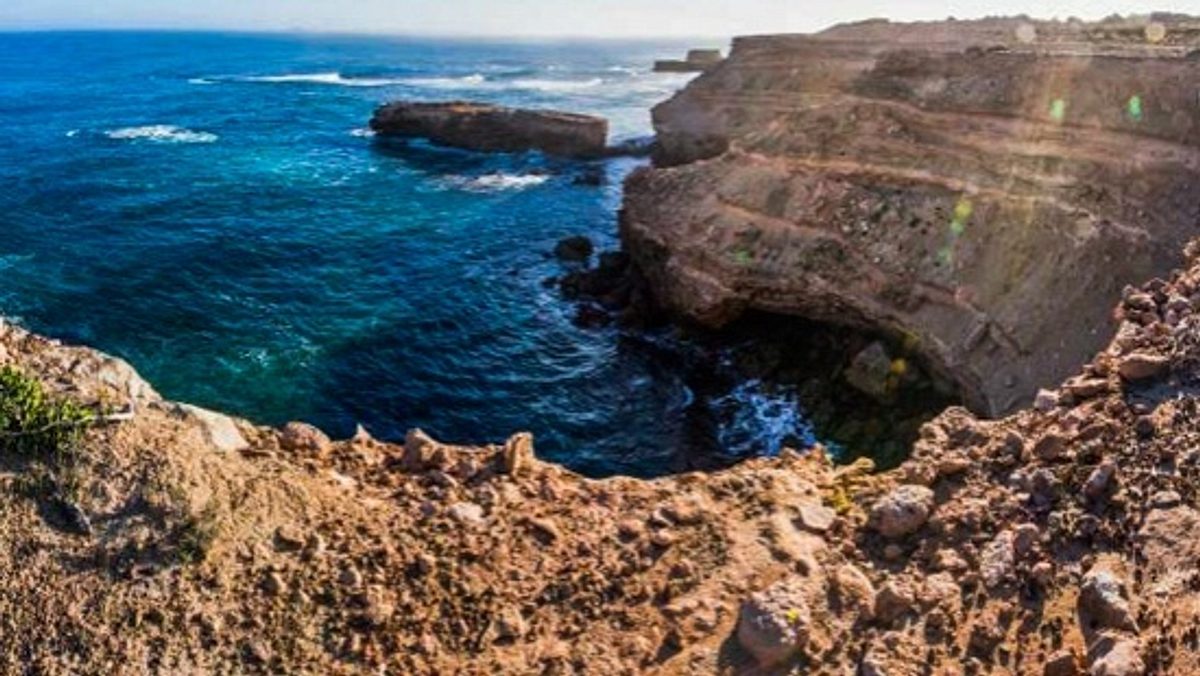 6. Limestone Coast: Canunda National Park
Stretching 40 km from Southend to Carpenter Rocks, Canunda National Park is a long, sandy park featuring rocky cliffs and tall dunes. It's loved by 4-wheel-drivers, fishers and surfers.
Enjoy stunning views along the Cape Buffon Walk, snorkel in the Canunda Sanctuary Zone in the northern section of the park, or try your hand at surf-fishing for salmon and mulloway outside the sanctuary zone.
There are 6 campgrounds in the park, but remember to book early if you want to camp next to the Cape Banks lighthouse during the holidays, as it fills up quickly.
Top tip: Make your most of your next trip to the Limestone Coast with a visit to these national parks.