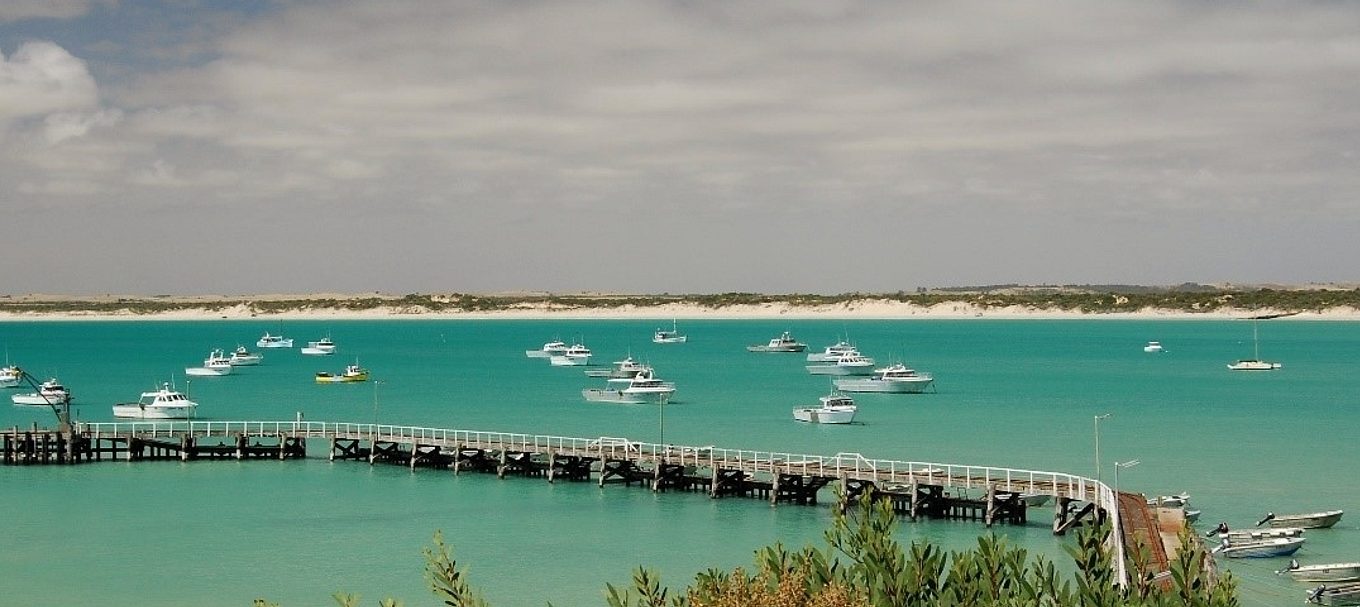 Take a walk in Canunda National Park: the Cape Buffon Walk
Explore a new walking trail each month in one of South Australia's national parks. Here's one to try next.
Located about 428 km south-east of Adelaide, filled with diverse coastal habitats, a spectacular coastline of cliffs and long stretches of surf beaches, is Canunda National Park.
The park offers great opportunities for observing local birdlife, surfing, snorkelling and bushwalking.
Within the park you'll find the Cape Buffon Walk, a trail that highlights how the forces of wind and waves have shaped the limestone cliffs, sea stacks, reef platforms and vegetation along the coast.
The 2.5 km loop can be started from a few different spots, including the Rainbow Rocks and Cape Buffon carparks, and takes you along the coastline of Cape Buffon. Along your way you'll see plenty of ocean views and a variety of plant life.
From the walk, you'll be able to see how over time, wind and waves have eroded the soft rock of the cliffs, leaving the hard rock on top and creating an undercut in the cliff face.
For some extra great views, take a detour and walk south for about 10 minutes on the Seaview Hike Trail from Rainbow Rocks Carpark, then detour inland and follow the signs to the Willichum Lookout.
You'll be rewarded with a 360-degree view of Lake Frome Conservation Park, Rivoli Bay and the Southern Ocean.
And if you're enjoying yourself too much to stop there, continue along the Seaview Hike to Boozy Gully Carpark to experience sandy beaches, rocky headlands, steep cliffs, reef platforms, rock pools, geological formation, Aboriginal middens and more!
Along your way, be sure to stick to the trails, as the cliffs may be undercut and could collapse if you try to wander near the edge.
Want to check it out before you go? You can navigate the Cape Buffon Walk on Google Street View.
Getting there
Canunda National Park is located 18 km north-west of Millicent, or 428 km south-east of Adelaide. Access to the park is via Millicent, Southend or Carpenter Rocks.
Two-wheel-drive access is possible in the northern and central sections of the park, as well as in Cape Banks Campground in the southern section, but you'll need a 4WD to get around the rest of the park.
Before you go, download the park map from the National Parks and Wildlife Service website, or on the Avenza Maps app. The app uses your phone's in-built GPS to place your location directly onto the map. Read our story to learn how it works.
Stay in the park
Canunda National Park has 6 campgrounds, near sandy beaches, rock pools and lagoon beaches, most of which are suitable for tents, caravans and camper trailers.
All of the campgrounds have long-drop toilets and some of them allow campfires, outside of seasonal fire restrictions.
Top tip: all campsites in Canunda National Park can be booked online up to 12 months in advance.
Keen to explore more of what the parks of the Limestone Coast have to offer? Ranger Brian Robins has shared histop tips for visiting Naracoorte Caves National Park, and Ranger Callum Banks has mapped out thebest way to spend a day in Little Dip Conservation Park.