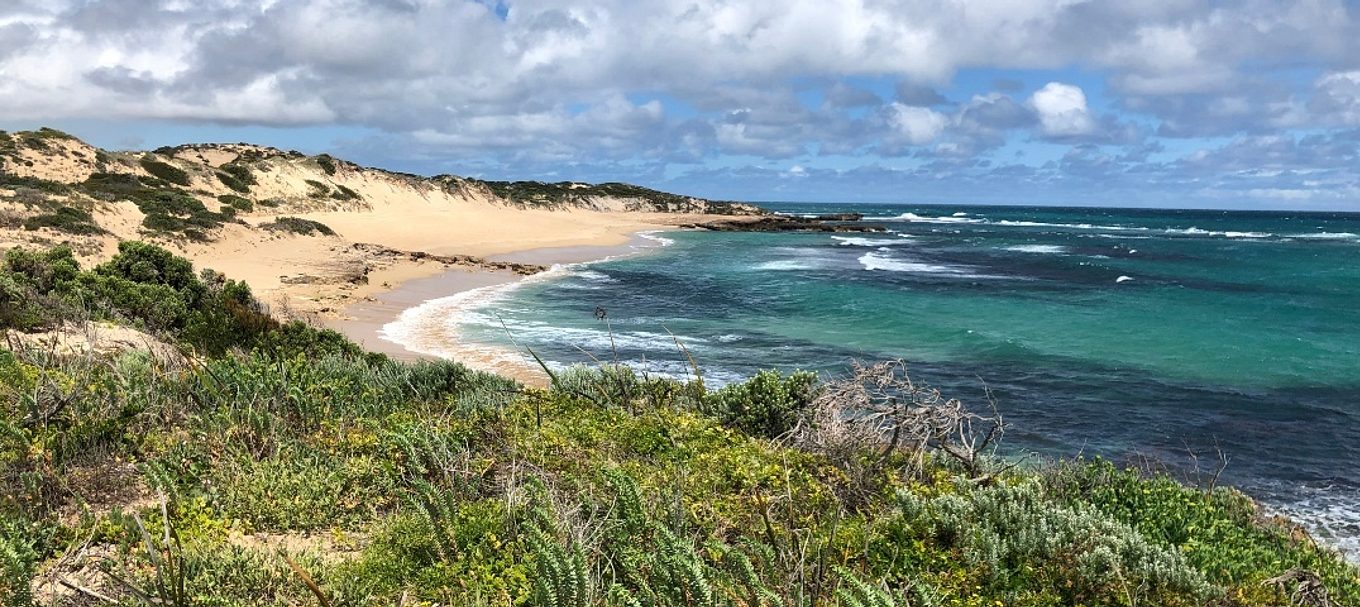 How to spend a day in Little Dip Conservation Park
Want to make the most of a visit to this diverse park? We've got you covered with this itinerary.
Located approximately 340 km south of Adelaide, and only 2 km south of Robe, Little Dip Conservation Park features a ruggedly beautiful coastline that falls back onto thick groves of coastal mallee, vegetated coastal dunes and unique coastal lakes.
From testing your four-wheel-drive (4WD) skills along its popular coastal track, to discovering an abundance of bird life across its many lakes and beaches, the park has a little bit of something for everyone.
With so much to do in the park, Ranger Callum Banks has put together an itinerary to help you make the most of your next visit. Here are his tips:
Morning
Spend your morning exploring the coast of the park. If you're in your 4WD, you can drive down the Stony Rise Track where you'll be met with breathtaking views of the deep blue ocean, rugged reefs and a rough-edged coast that make up the Limestone Coast coastline.
If you don't have a 4WD, you can still take your 2WD down the track, but be aware that it's a very bumpy ride.
Next, if you're ready for an off-road adventure, hop into your 4WD and make your way south along the park's coastal track – a popular track for many off-road enthusiasts year-round – where you'll see golden beaches, like the beautiful Domaschenz Beach, and coastal scrub.
Top tip: If it's your first time on the coastal track in the park, be sure to reduce your tyre pressure to reduce your chance of bogging, and stay on the tracks. Take care when approaching blind corners and crests – a sand flag is recommended so that you're visible among the dunes.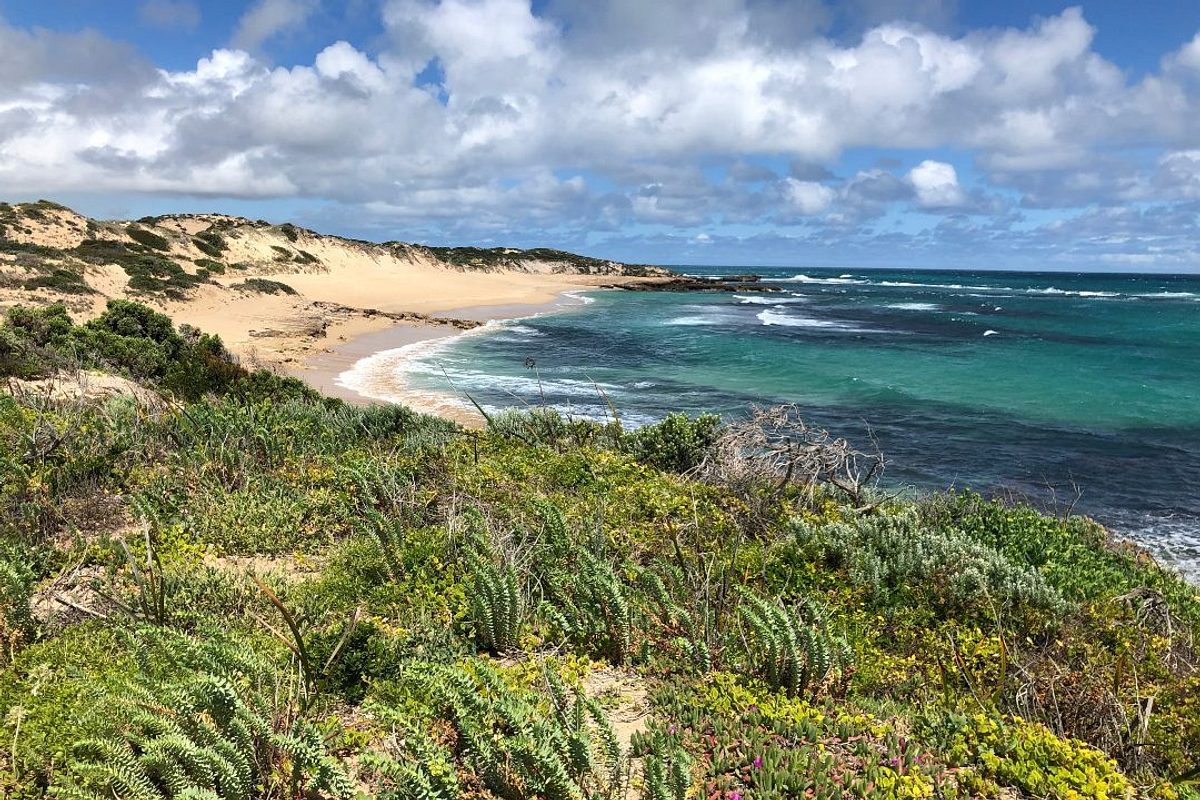 Lunch
After exploring the coastline, head back inland along Long Gully Track to appreciate one of the park's unique lakes – Freshwater Lake. If you're in a 2WD and haven't been travelling along the coast, you can access the lake from Nora-Creina Road.
Freshwater Lake is a haven for birds and wildlife. With shady picnic tables and an easy 1.7 km loop walking trail through a canopy of coastal mallee around the lake, it's the perfect spot to stop and enjoy the tranquillity of the park.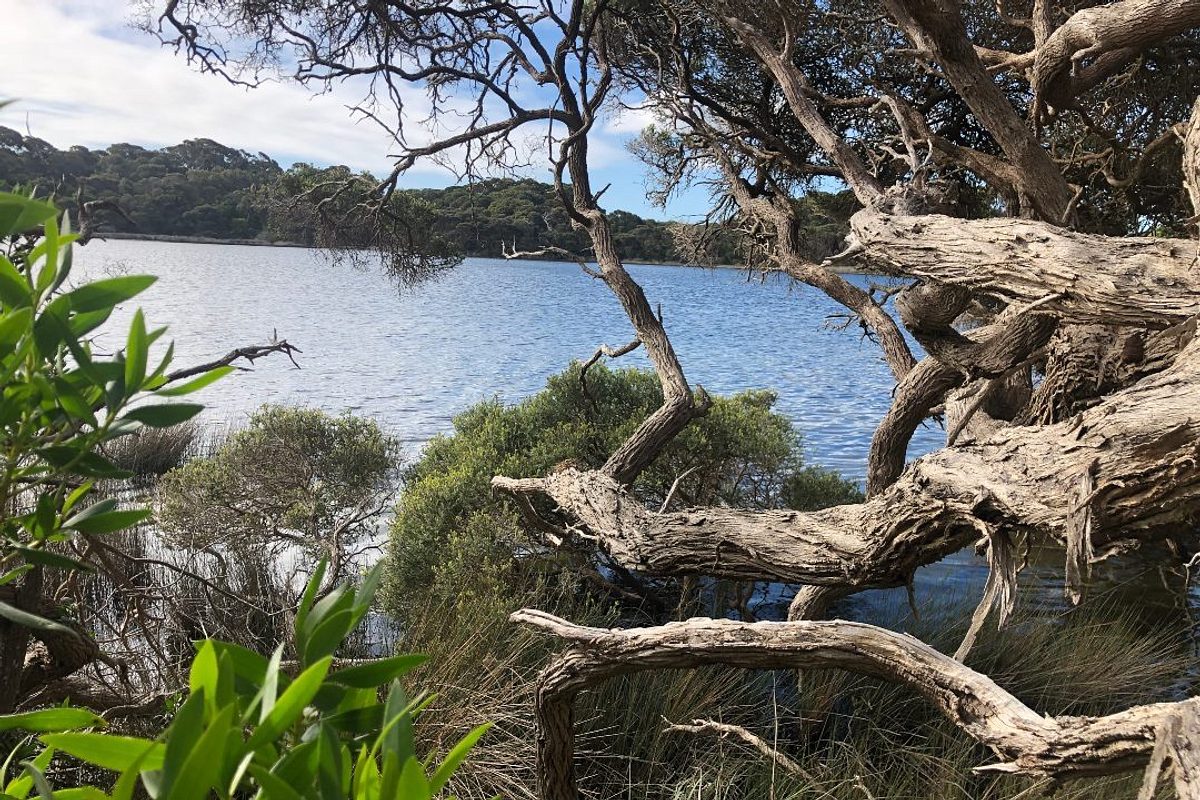 As you head along the Fresh Water Lake Walk, take your time to discover the signs of wildlife – you may even spot a common snake-necked turtle on the track.
And after working up your appetite along the shady trail, set up your picnic at the tables along the lake and listen to the birds while you eat.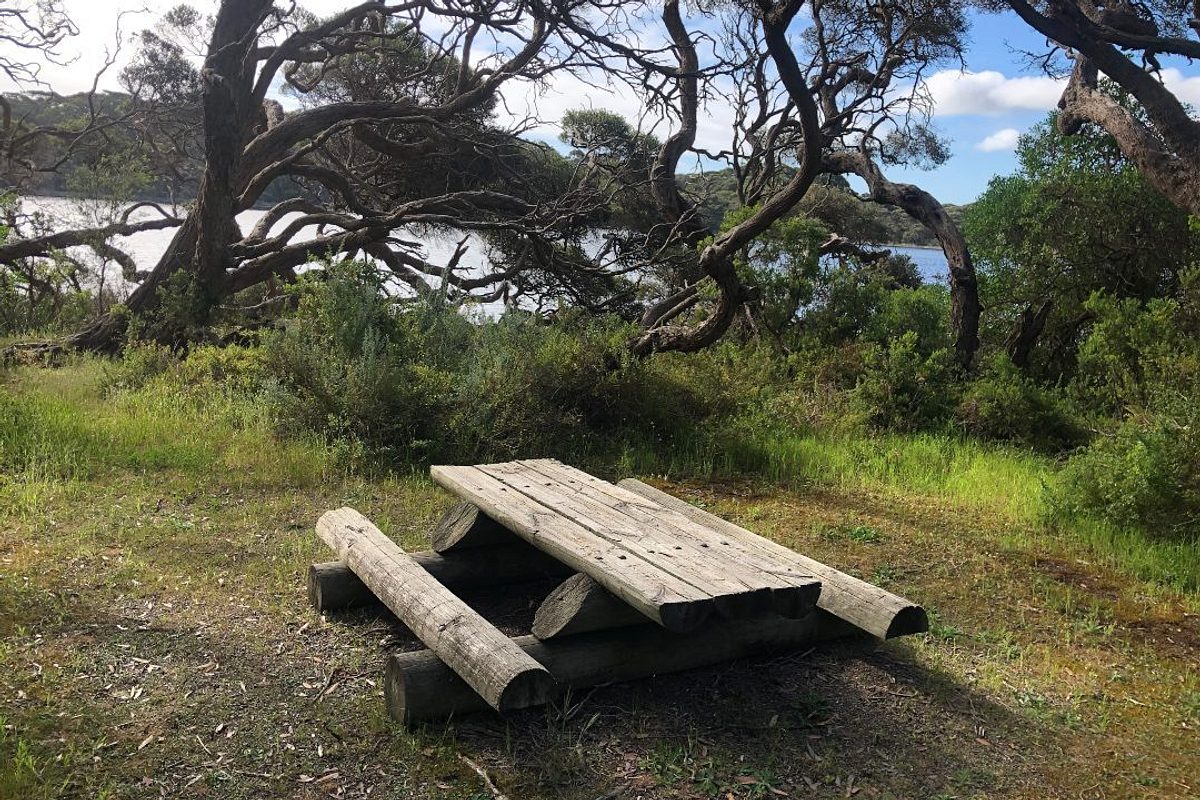 Afternoon
Jump back in the car and continue heading south, taking the turnoff to Little Dip Beach.
Park in the car park at the end of the road and walk down the short sandy track that leads to a rocky islet and reef. It's a perfect spot for a quick dip or a bit of fishing.
Top tip: You may come across wildlife on your travels through the park. Be sure to drive slowly and with care to avoid any accidents with the wildlife. If you see any injured wildlife, contact the Mount Gambier National Parks and Wildlife Service office.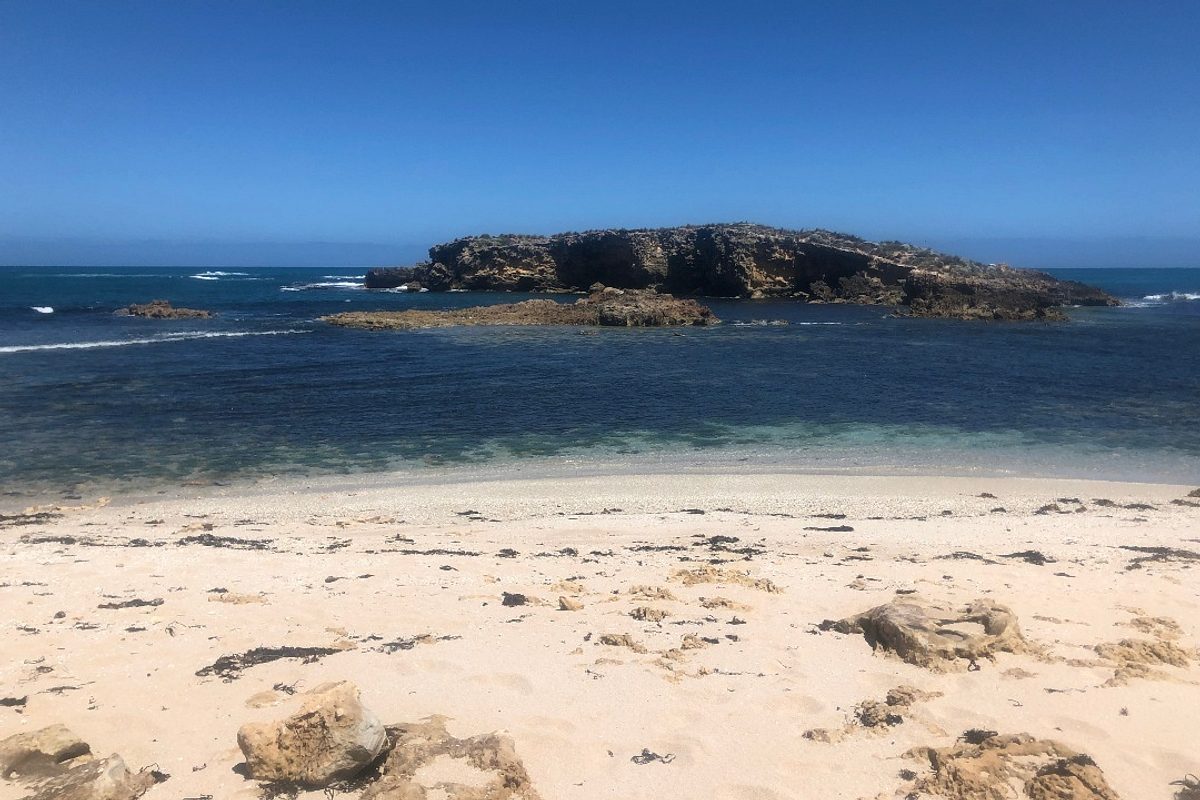 Evening
It's sad to say that all good things must come to an end, and it's time to head home – but if you do happen to have some extra time up your sleeve and want to explore more of the park, then you're in luck.
Set up camp in one of the park's 4 campgrounds and settle in for relaxing and quiet night in the park ahead of another day of exploring. Be sure to book your spot online ahead of time.
Want to explore more of the Limestone Coast? Check outthese parks to visit in the region.