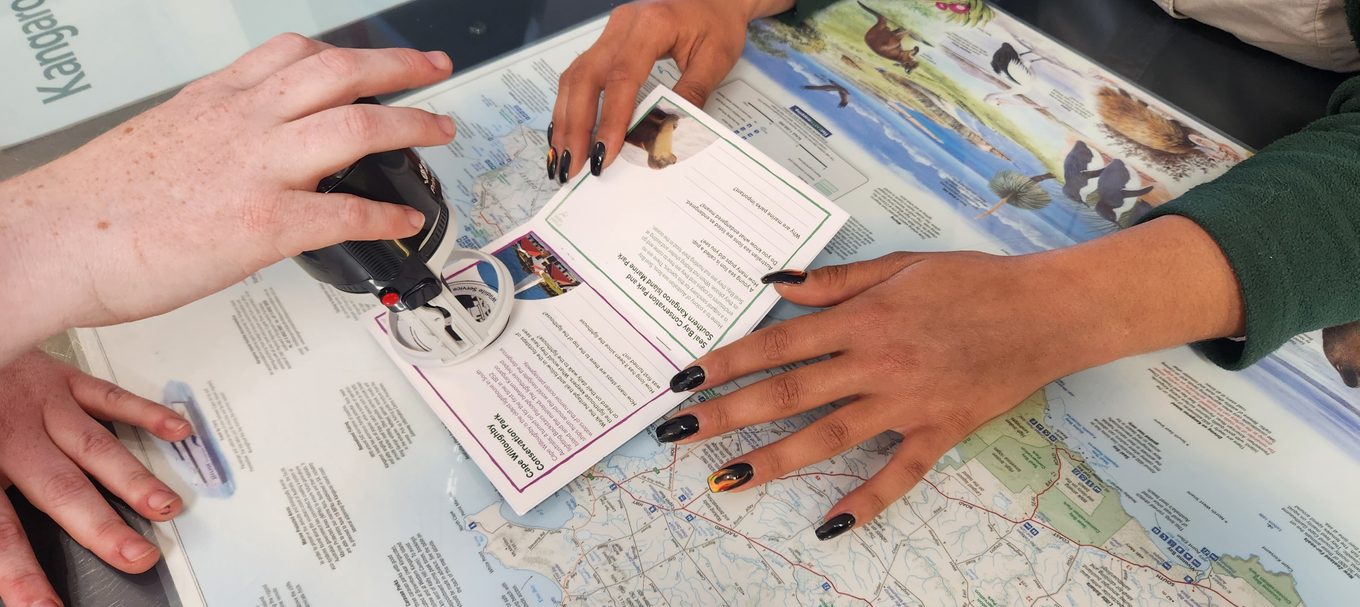 Your passport to family adventure on Kangaroo Island
If you're looking for a memorable experience these school holidays, why not explore the hidden gems of Kangaroo Island with a KI Parks Passport?
Embark on an unforgettable journey, collecting stamps, discovering fascinating facts and creating memories as you travel across the island.
The passport will take you to several locations and once you've explored the sites and answered the questions, simply approach our friendly staff to stamp your passport, and you're ready for even more island adventures!
Here's a glimpse of the experiences that await you:
Cape Willoughby Lighthouse - South Australia's Oldest Lighthouse.
This iconic beacon has been shining brightly since 1852, guiding ships safely along our rugged coastline.
Seal Bay Conservation Park - A Haven for Australian Sea Lions
Witness the wonders of Australian sea lions in their natural habitat, providing a unique encounter with these magnificent creatures.
Flinders Chase National Park - Home to Nature's Masterpieces
Explore the impressive attractions of Remarkable Rocks and Admirals Arch.
COMING SOON - Kelly Hill Caves
Although this site is currently undergoing restoration following the 2020 bushfires, we anticipate reopening in December 2023. Come back to complete your passport.
To kickstart your adventure, pick up your Kangaroo Island Parks Passport from one of these locations: Cape Willoughby Lighthouse, Seal Bay Conservation Park, Flinders Chase National Park, or the Kingscote NPWS Office.
For more details on rediscovering Kangaroo Island's incredible natural beauty one stamp at a time, visit https://www.parks.sa.gov.au/
Need help planning your holiday to Kangaroo Island. Be inspired by Your Guide to Kangaroo Island's most famous lighthouses, Meet the Seal Whisperer or 6 things to do and see at Flinders Chase National Park.