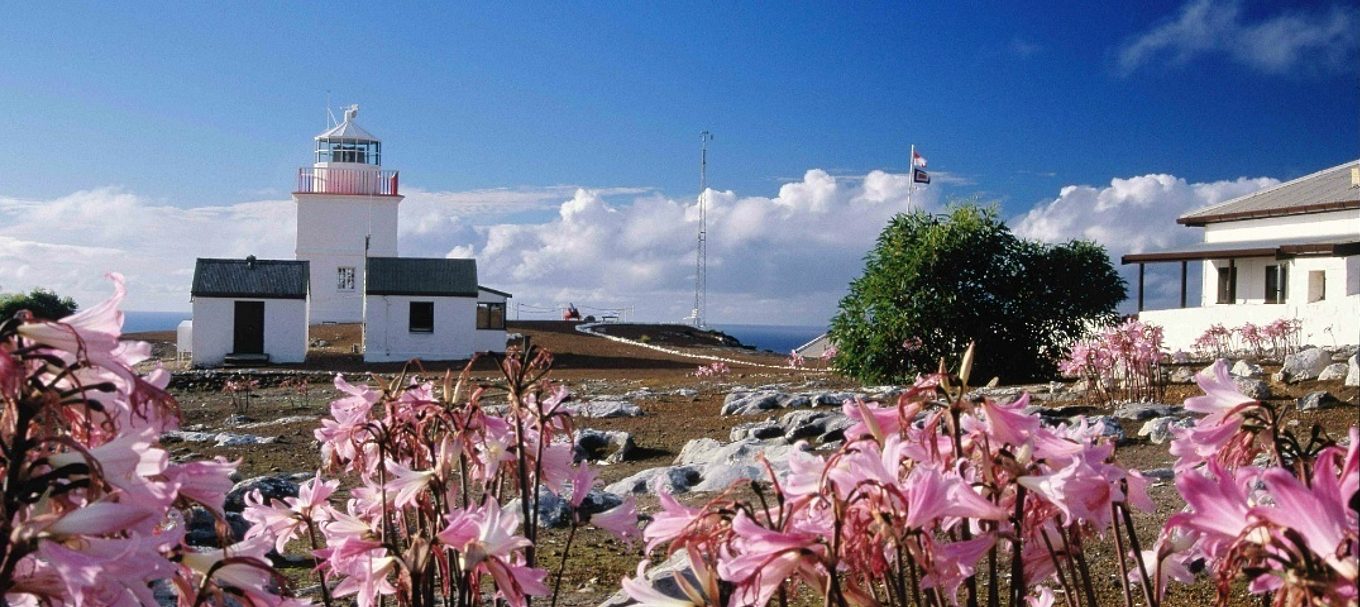 Your guide to Kangaroo Island's most famous lighthouses
South Australia's national parks visitors sure love lighthouses – here are two of the best on Kangaroo Island.
From incredible tales of survival and hardship to spectacular views, it's little wonder lighthouses spark so much interest in national parks visitors.
On South Australia's Kangaroo Island, the lighthouses at Cape Willoughby and Cape Borda continue to attract visitors more than 160 years since they were first lit.
Cape Willoughby: South Australia's first lighthouse
Cape Willoughby Conservation Park is situated on Kangaroo Island's far eastern coast at the entrance to the treacherous waters of Backstairs Passage.
The lighthouse was first lit in 1852 at a time when most transport was carried out by boat. All boats from the eastern states to Adelaide passed through Backstairs Passage and the Cape Willoughby lighthouse was their guiding light to the entrance.
There were three lighthouse keepers living with their families on the site in the early 1850s ensuring that the facility was manned 24 hours per day. The extreme isolation would have made life hard. These families needed to live off the land as a supply ships would only stop by every three months and in an emergency they needed to flag down passing ships to put out the call for help.
The high wind speeds on the Cape — of up to 140 kilometres per hour — would have also added to the challenges of everyday living—and possibly of hanging out the washing!
Visitors to the site can enjoy the same amazing views of those early inhabitants which stretch across to Cape Jervis and Victor Harbor on the mainland — and even spot passing whales or circling eagles.
The early light consisted of oil lanterns and parabolic reflectors. The latter were mirrors that would be positioned behind the lighthouse lanterns to reflect the light out to sea. From 1925 the glow of Cape Willoughby lighthouse shone through a three tonne crystal lens which rotated around kerosene-powered lanterns. The lighthouse was automated in 1974 and is now powered by an LED light but visitors can still see an identical version of the original lens at the site.
The lighthouse keepers have now been assigned to history and the last one moved out in 1992. Cape Willoughby was one of the last manned lighthouses in Australia.
Be a lighthouse keeper for a night
Today's visitors have the chance to revel in this history and enjoy the simple life in one of the two former lighthouse keepers' cottages on the site – Seymour Cottage and Thomas Cottage. The cottages are fully furnished and heated and television has been replaced by plenty of board games and books. Book your stay now.
Take a tour
Step back in time and learn about what it was like to be a lightstation keeper at Cape Willoughby. The local guide will transport you as they narrate the history of this iconic and rugged site. Guided tours are available daily. You can take a 45 minute Historic Lightstation tour (10am and 1pm) or a 20 minute Express tour (12pm and 3pm).
Cape Borda: a squarely different lighthouse
Free from urban lights, Cape Borda's night sky is dazzling – with millions of stars glistening above while its lighthouse sends beams of light out to sea where 6 other lighthouses blink on the horizon.
Cape Borda lighthouse is situated on the far north-west tip of KI, surrounded by some of the highest cliffs in South Australia. It was first lit in 1858 and is the last traditionally operated lighthouse in SA. Although automated now, the lighthouse still has the old-style rotating turntable with lenses that focus a fixed light into separate beams. From a distance, its four rotating beams appear as four flashes.
The architecture is also striking as this lighthouse is short and square rather than tall and round. As Cape Borda is 155 metres above sea level it doesn't need to be tall to be seen nor round to be strong. It is one of only three square, stone lighthouses that exist in Australia.
It was an isolated life on the Cape in the early days. With no road access to Cape Borda for nearly 70 years, supplies came by ship once every three months. Harvey's Return, 5 kilometres to the east, was the nearest place where supplies could be landed. There, a 150-metre-long, 45-degree rocky cliff face leads down to the water's edge. Supplies were pulled on trolleys through a horse-drawn capstan up the steep track and then hauled the 5 kilometres through the scrub to the lighthouse.
It wasn't until 1933 – when two diesel motors were built onsite – that manpower and horsepower could be swapped for electric power.
Being in such an isolated place, lighthouse keepers and their families were completely cut off. If something went wrong, such as breakdowns, machinery failures, accidents or sickness, they were on their own. Many children were born on the site without any medical assistance. A few were stillborn or survived only a few days.
Despite the isolation and hardship there were amusing stories. One horse learned to recognise the signs that the supply ship had arrived. Knowing that meant a couple of days of hard work, he would wander away and hide in the bushes. Another horse was taken by a lighthouse keeper's daughter when she left to elope. Yet another horse stole a freshly baked loaf from the kitchen window sill where it had been put to cool.
Take a self-guided tour and the Clifftop Hike
The self-guided tour around the Cape Borda Lightstation settlement gives an insight into the early lightkeepers' living conditions, and how isolation and a demanding routine dominated their often harsh lives.
After the self-guided tour, enjoy a stroll along one of the walking trails around the park including the Cliff Top Hike. This short trail through a picturesque rock garden takes you to a stone lookout that provides an ideal vantage point for spotting whales and dolphins.

Park of the Month:
Throughout December, Parks of Western Kangaroo Island are being celebrated as part of Park of the Month.
Join a free Ranger guided tour on Sunday, 3 December 2022 at Cape Bor­da Light­sta­tion. Gain insight into the ear­ly light keep­ers' liv­ing con­di­tions, and how iso­la­tion and a demand­ing rou­tine dom­i­nat­ed their often harsh lives. You will even have the chance to see the canon fired at the end of the 11:30 and 2:30pm tours! Find out more.

Check the National Parks of Kangaroo Island Visitor Guide: May 2022 for more information to plan your trip to the island.