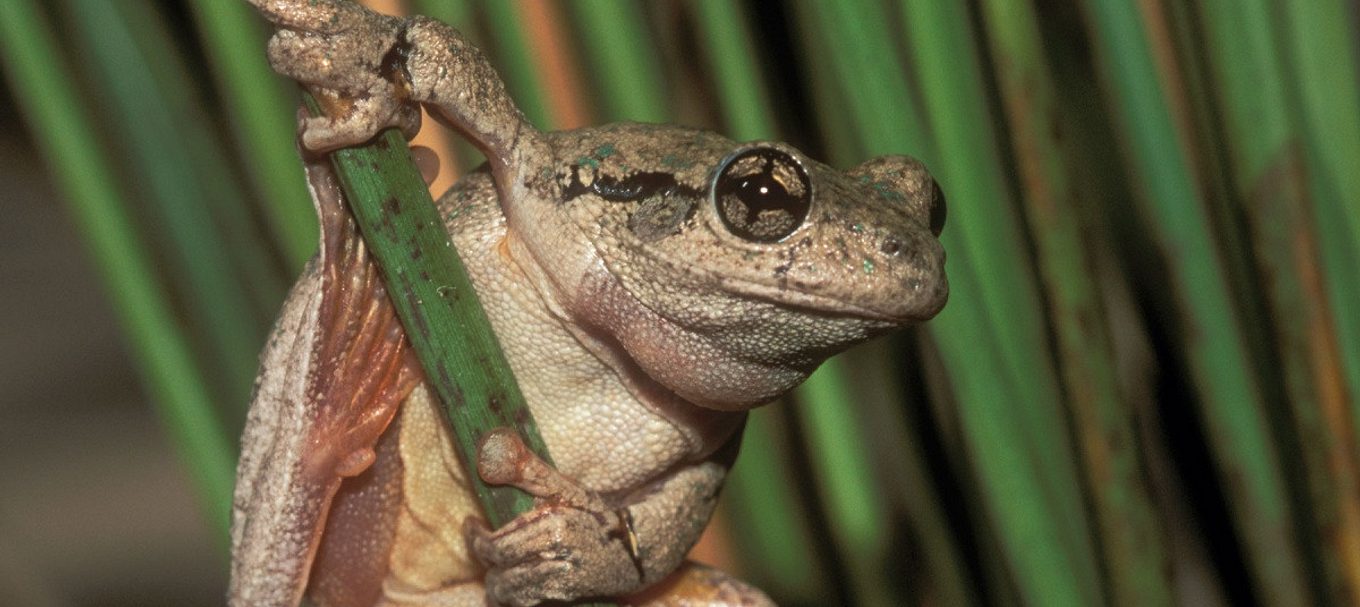 Discover the weird and wonderful sounds frogs make in wet weather
Heard some strange noises around our waterways recently? Find out which species they belong to and why they are noisier when it rains.
With all the wet weather this spring, it's no surprise you may be hearing a few more croaks, growls, whistles, cackles, bleats and other strange sounds around South Australia's creeks, lakes, rivers and other fresh waterways.
No, the aliens haven't landed, these sounds are just some of the many weird and wonderful noises different frog species make to attract a mate. While breeding season varies from species to species, it often happens with the arrival of rain, but particularly towards the warmer months.
This makes it a great time of the year to get involved in citizen science and record some of the frog sounds you may be hearing. It'll help scientists better understand how frogs and the environment are tracking over time.
Yes, that's right, frogs are an indication of a healthy environment. They are super sensitive to pollution and habitat degradation, which means they provide important information about the health of our waterways, wetlands and outback.
This is why it's so important to monitor them.
Getting involved in frog monitoring is easy. In South Australia, FrogWatch SA encourages active community involvement in collecting information on frogs. FrogWatch SA is a collaboration of state government, including the Department for Environment and Water, local government and non-government organisations.
It's as easy as downloading FrogWatch SA's FrogSpotter app to your mobile phone or tablet, and making recordings of the frog sounds you hear. Or you can use the FrogWatch SA website, which does the same thing but also gives you access to recordings from other people and lots of learning resources.
For any recordings you submit, you'll even be provided with a brief report detailing the calls and a rough idea of the number of frogs that can be heard.
Species that are recorded will be sent to the Biological Database of South Australia and the Atlas of Living Australia, to make sure that the information is available to as many people as possible.
These databases are used to make important decisions about native animal populations and managing habitats, so just by having some fun with recording frogs, you'll really be making a much bigger impact.
Here's a few of the frogs and their mating calls you might come across in South Australia.
Banjo frog (Limnodynastes dumerilii)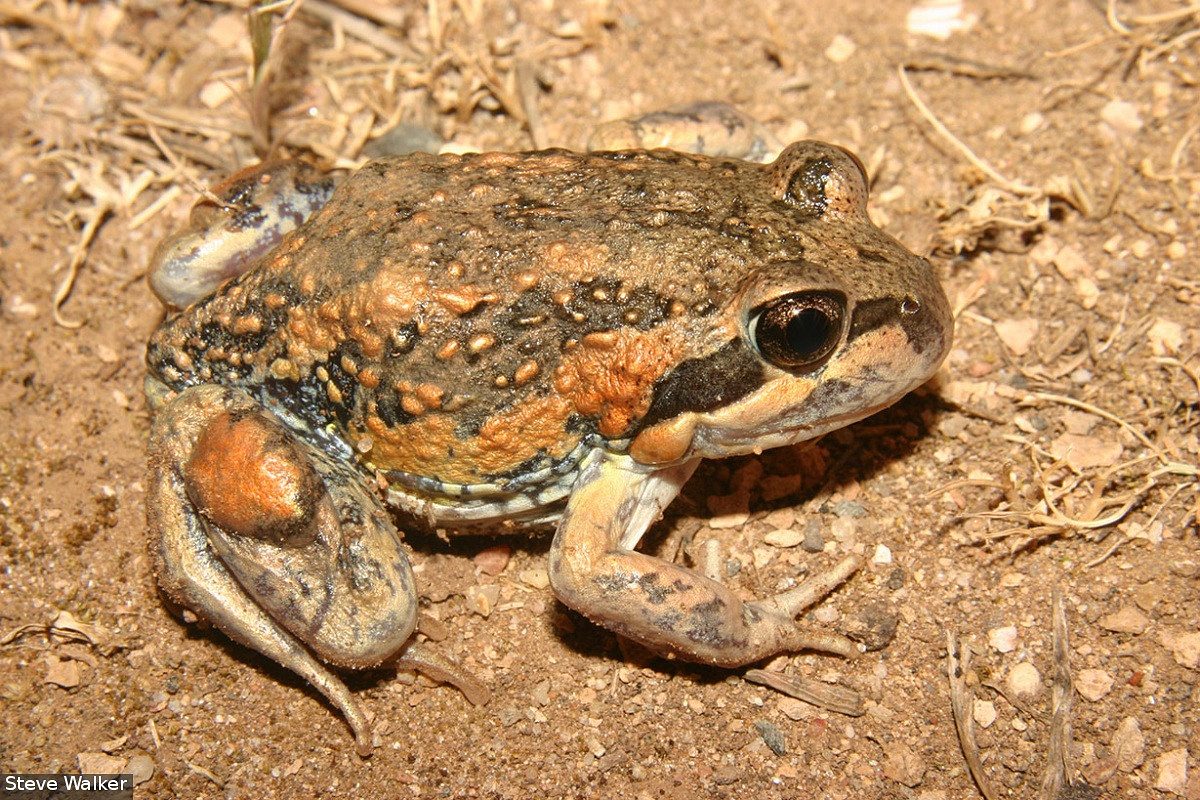 The banjo frog likes to live underground but, depending on the weather and your location, it's either during winter, spring and early summer that they come out to find a mate and breed. So listen out for them, especially after rain.

In South Australia, banjo frogs can be found in the southern areas in places like Eyre Peninsula, Kangaroo Island, the South East, Adelaide and the Mount Lofty Ranges and the Murray Valley. They're also found in Tasmania and the eastern states.
The mating call is a loud 'bonk', very similar to the plucking of a string of a banjo – hence the name 'banjo frog.'
Listen to its call on FrogWatch SA's banjo frog webpage.

Peron's tree frog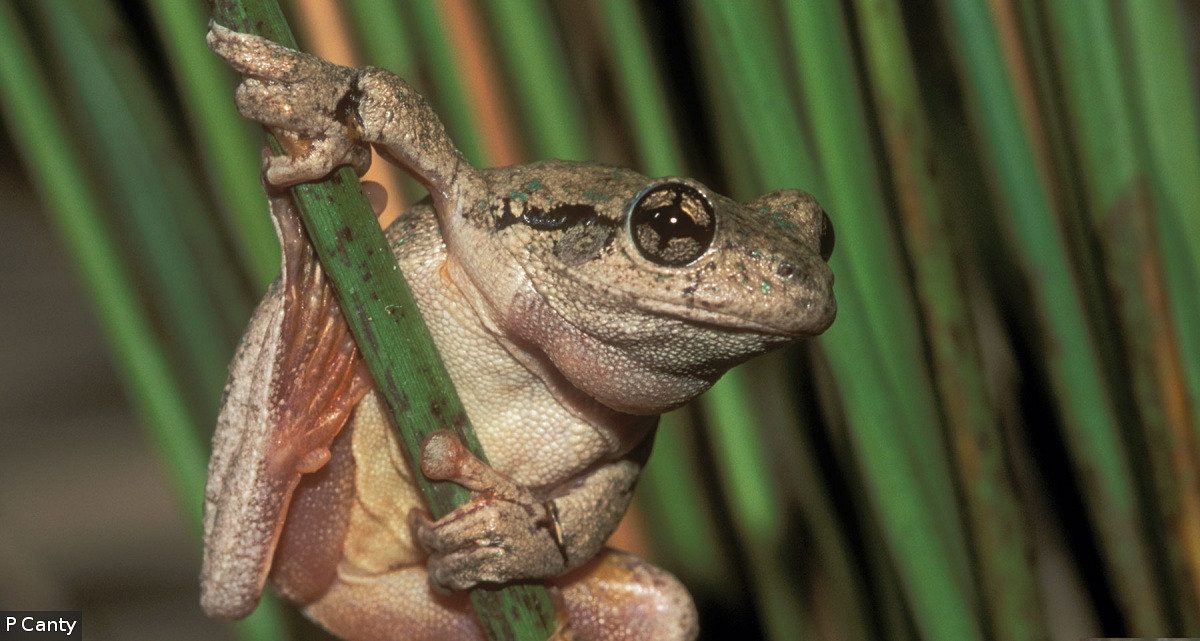 Peron's tree frog is found in swamps and billabongs along the River Murray, but also in most forest habitats, as well as dams, wetlands, and even the occasional drain pipe.

As well as the Murray Valley, Peron's tree frogs are found in the South East, Central Districts and Mount Lofty Plains. They have become a more frequent inhabitant of in the Adelaide and Mount Lofty Ranges most likely as a result of the pet trade.
The mating call is often described as a maniacal cackle.
Listen to its call on FrogWatch SA's Peron's tree frog webpage.

Southern bell frog (Litoria raniformis)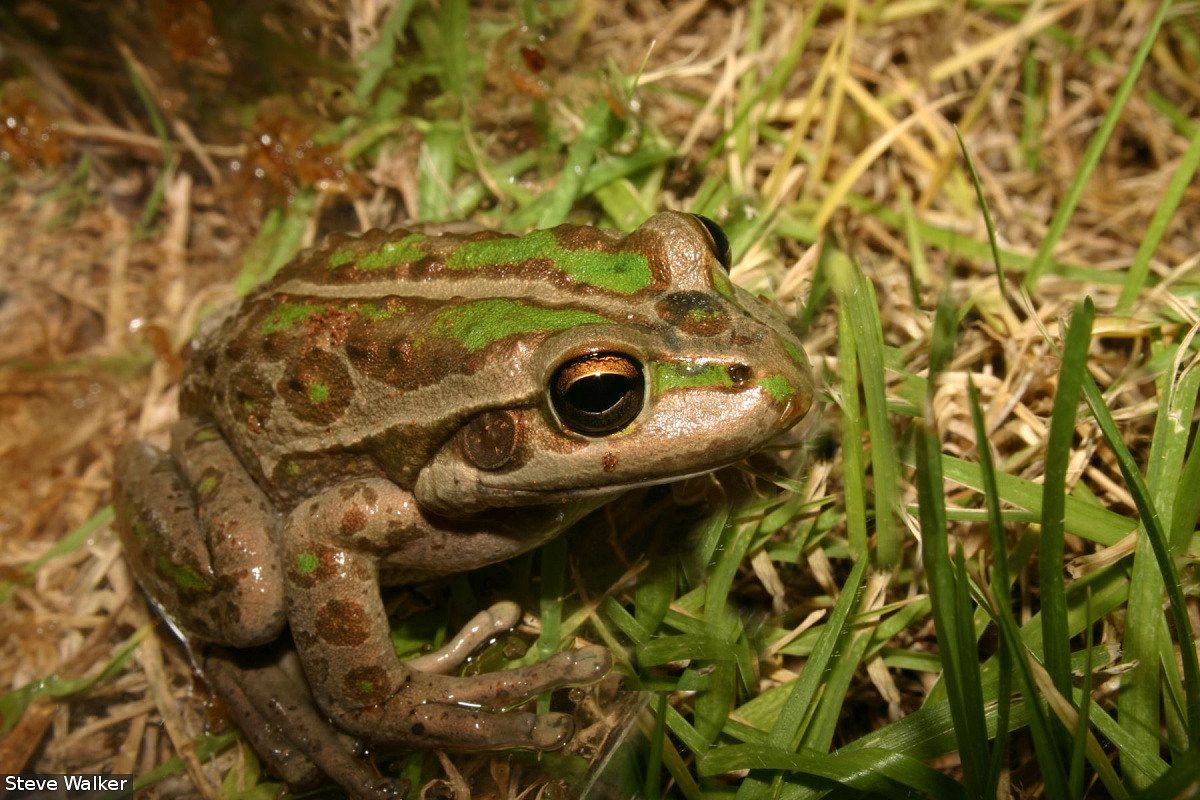 One of South Australia's largest frogs, the southern bell frog is found in swamps, wetlands and other large waterbodies throughout the River Murray and the South East, as well as Tasmania and the eastern states.

This species is a well-known cannibal – loving to eat smaller frogs, including its own kind – but it is now classified as a vulnerable species in South Australia because populations have reduced significantly due to habitat loss. Breeding programs and habitat restoration works are being undertaken to increase its numbers.
The mating call is described as a long, modulated growl followed by a series of short grunts, but we like to describe it as sounding like a duck with the flu!
Listen to its call on FrogWatch SA's southern bell frog webpage.
Looking for more fun things you can do in the wet weather? Then make sure you check out these stories: Three things to do outdoors in parks when it's raining and Three undercover things to do in parks when it's raining.