3 undercover things to do in parks when it's raining
Even if you don't want to brave the rain there are still things to do in SA parks during wet weather – here's how.
Watching the South Australian rain radar and wondering when you can get out of the house?
With 358 parks and countless natural experiences across South Australia, there are lots of things you can do and stay dry too.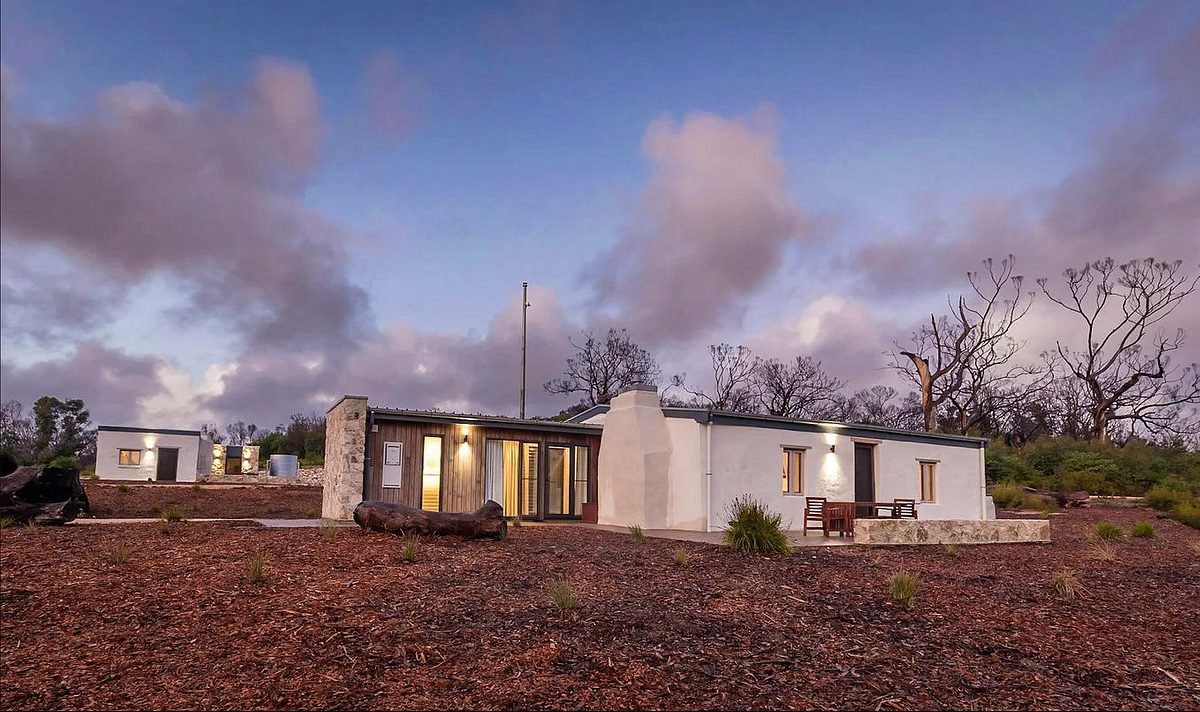 1. Snuggle up in a heritage cottage
Wet weather calls for creature comforts and if you prefer glamping over camping, a variety of roofed accommodation options are available in South Australia's national parks.
Cleland Cottage, Cleland National Park
Enjoy this unique and peaceful cottage within Cleland National Park, featuring panoramic views through the trees overlooking the city of Adelaide. Sleeping up to 10 people in three bedrooms (2 queens and 3 sets of bunks) the cottage is perfect for a group or two families.
You'll be within walking distance of the Mount Lofty Summit and Cleland Wildlife Park where you can stop in at the Barking Gecko Café for a barista made coffee.
Mays Homestead and Postmans Cottage, Flinders Chase National Park
Burnt down in the Kangaroo Island bushfires of 2019-20, 2 recently restored state heritage-listed cottages are your perfect escape from the wet weather.
Postmans Cottage is suitable for 2 guests and features an open lounge, great for a lazy day indoors, along with a fully equipped kitchen so you can cook up a storm.
Take the opportunity to disconnect from the busy world (there is no TV and phone reception is limited) and reconnect with loved ones (don't forget to pack your favourite board games and a book).
Mays Homestead is suitable for 4 guests and features a cosy lounge room, full kitchen and a spacious bathroom. The wood-fired combustion heater in the lounge room is the perfect spot to sit back, relax and watch the rain roll through.
There are plenty more accommodation options to explore in national parks, including the Yorke Peninsula, Limestone Coast and Flinders Ranges.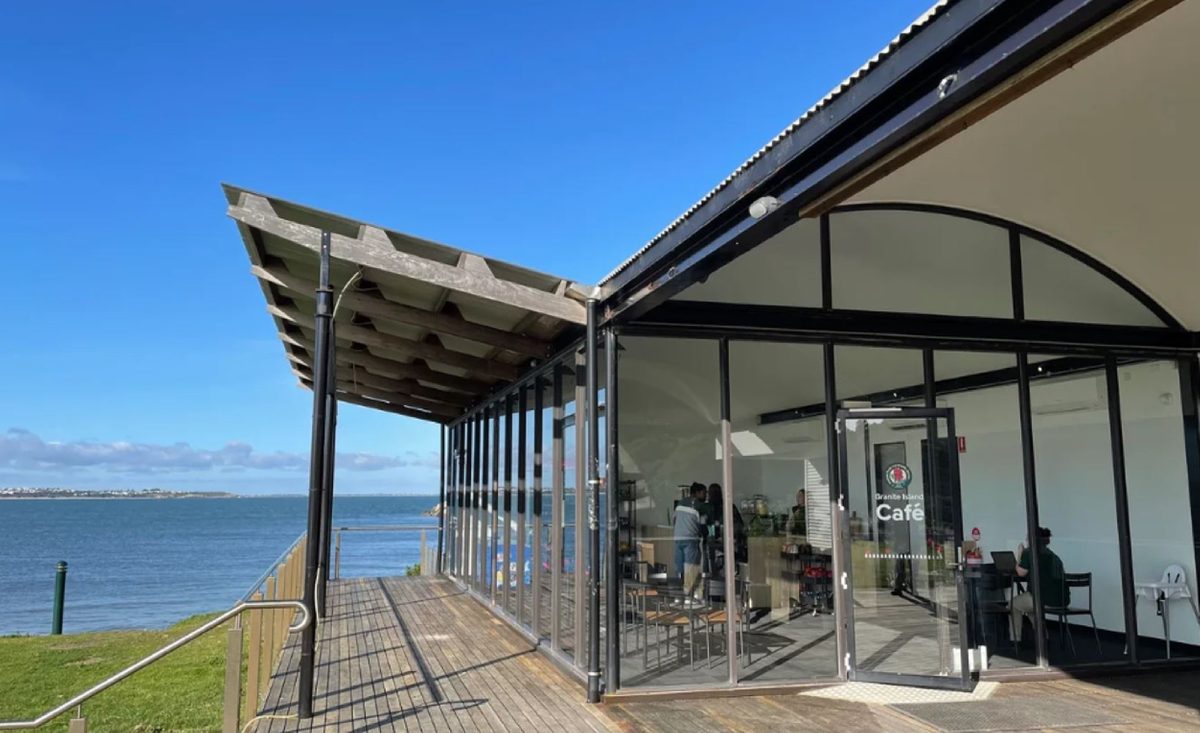 2. Enjoy a cuppa at a cosy cafe
Cleland Wildlife Park might be famous for its friendly faces, but did you know once you've hand fed the kangaroos or patted a koala you can retreat to the Barking Gecko café to warm up or cool down?
The onsite café is not only filled with a variety of tasty menu items made from locally sourced ingredients, it's ticking all the sustainability boxes as well.
The café achieved zero waste to landfill for the first time last year, and now ensures all waste from the café is either recycled, composted or diverted into Process Engineered Fuel (PEF) renewable energy. So you can fill up and do the right thing by the environment at the same time!
You can also find great cafes at Naracoorte Caves and the recently reopened café on Granite Island.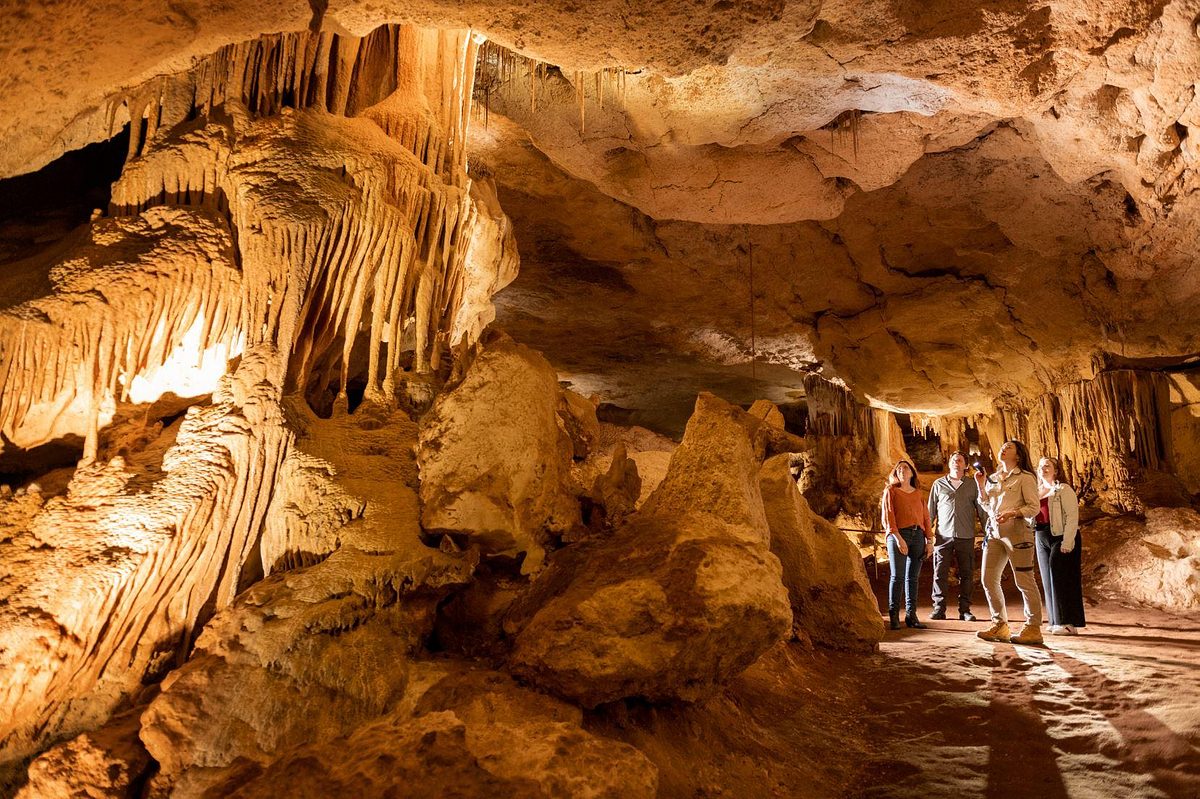 3. Head underground
The cosy café at Naracoorte Caves is just the beginning of the park's attractions. The park's extensive network of caves are a destination for all seasons because their temperature remains at a constant 17 degrees centigrade all year round.
Just 3.5 hours from Adelaide, the caves are part of the 800,000-year-old Naracoorte East Range and one of the world's most important fossil sites.
The Naracoorte Caves offer both above and below ground experiences for visitors to enjoy.
Unsure which tour options might suit you best?
Whether you want to head underground for a unique and enlightening cave tour or are keen to try something a little more challenging, there's an itinerary to suit everyone. We've compiled the perfect guide to help you get the most out of your next visit.
Looking for more to explore in parks? Check out Ranger Tips: Naracoorte Caves National Park and How to spend a day in South Australia's Cleland Wildlife Park.