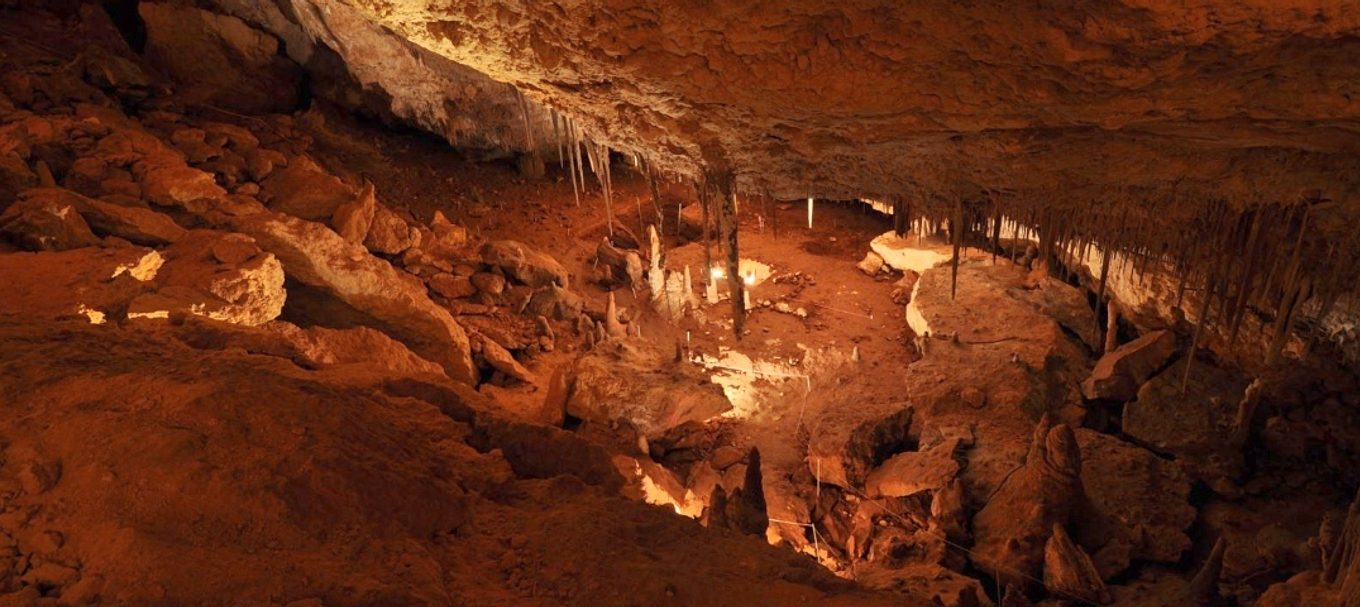 Your guide to the perfect Naracoorte Caves experience
Get the most out of your next visit to South Australia's Naracoorte Caves with these pointers for choosing a tour.
Have you been to South Australia's only World Heritage site? Just 3.5 hours from Adelaide you'll find the Naracoorte Caves, part of the 800,000-year-old Naracoorte East Range and one of the world's most important fossil sites.
The Naracoorte Caves offer both above and below ground experiences for visitors to enjoy.
Unsure of which tour options might suit you best?
Whether you want to head underground for a unique and enlightening cave tour or are keen to try something a little more challenging, there's an itinerary to suit everyone. We've compiled the perfect guide to help you get the most out of your next visit:
If you have small children or limited time (or both!)
Start with Stick-Tomato Cave, an easy self-guided walk starting with about 20 steps leading down into the cave.
With two chambers to explore, the cave is well lit and can be enjoyed by all ages.
Opening hours: 9:00 am to 5:00pm.
Top tip: Tickets can be combined with the Wonambi Fossil Centre.
The Wonambi Fossil Centre is a unique window into the past, with exhibitions showing how the caves acted as pitfall traps, dens and roosts for more than 500,000 years, leading to a vast accumulation of skeletal remains of reptiles, birds and mammals.
The fossil centre recreates a time when megafauna roamed the landscape and the local animal community was more diverse than today.
Or, try Alexandra Cave. This short, easy 30-minute tour is ideal for families with small children. This tour is a good introduction to caves and the geological processes that form them.
Your guide will discuss the geology of the region and how the caves were formed.
Tour times: 9:30 am and 1:30 pm.
Top tip: Don't forget to visit the award winning Fossil Hunters Nature Playground while you're there.
If you're really interested in fossils
Make a beeline for Victoria Fossil Cave – the cave the site is famous for. Explore the chamber of fossils recognised by UNESCO for its outstanding scientific value.
During the one-hour tour you'll walk through magnificent speleothem chambers while your guide outlines accumulation of bones in the caves, excavation techniques and current research.
About 400 metres of this cave has a developed pathway and constructed stairs. There are about 50 steps into the cave and a steep sloping path out of it, but the walk is relatively easy.
This tour is suitable for all ages, however it's important to note as part of the tour visitors will sit for about 30 minutes in the Fossil Chamber.
Tour times: 10:15 am and 2:15 pm.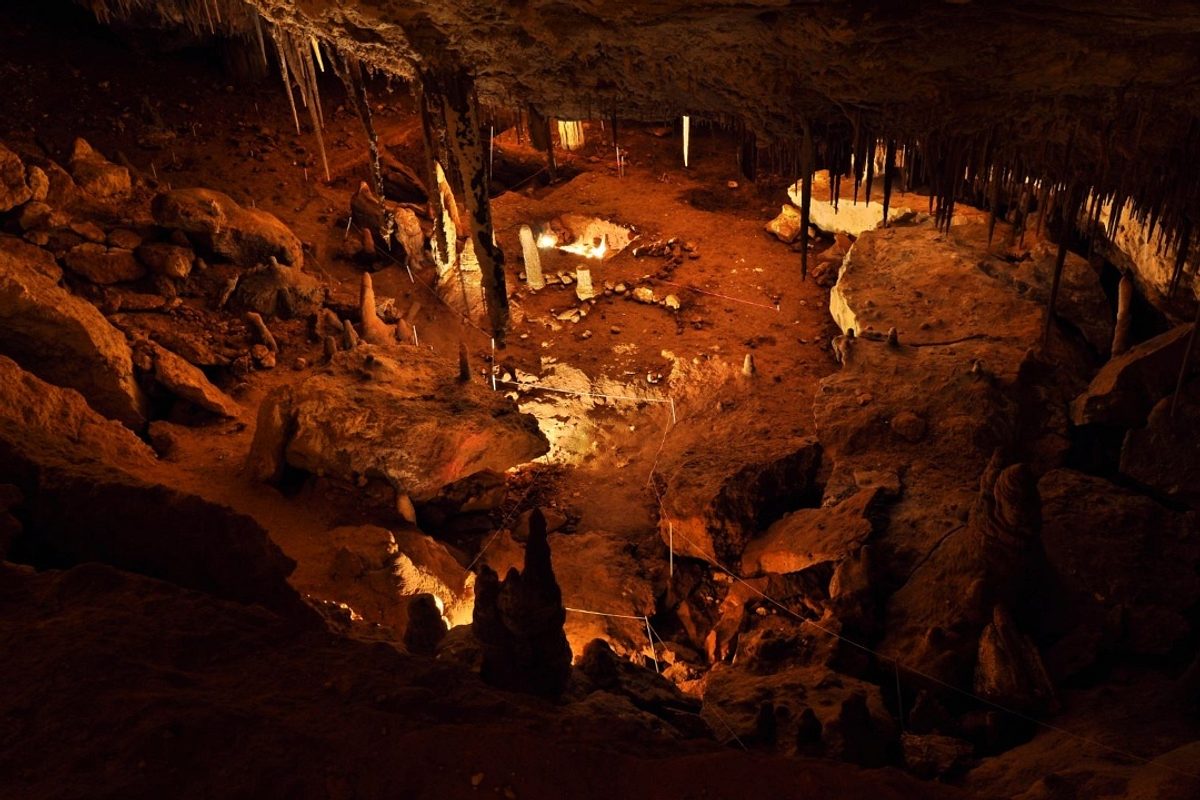 If caves make you nervous
You can still enjoy Naracoorte Caves even if you're not keen to head underground.
The award-winning Roof Top Loop Walk is fully accessible and provides wheelchair and pram access for people of all ages and abilities.
Strategically placed viewing platforms provide a glimpse into the cave interior, or even let you witness bats flying in or out of their underground home. There's also plenty of interpretive signage along the way.
Top tip: Read our story to learn about other national parks with accessible features.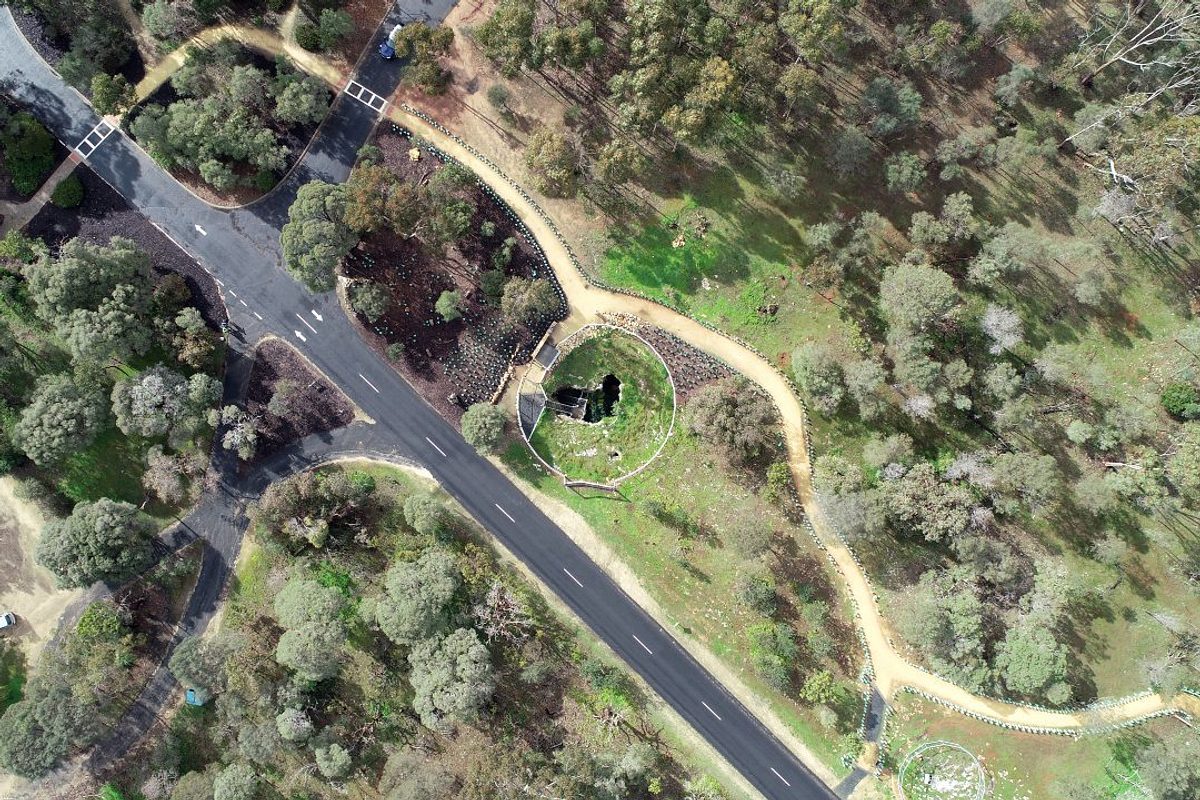 If you're interested in meeting some resident cave-dwellers
Start your tour at the Bat Observation Centre, where you'll watch and learn about the fascinating activities of the resident southern bent-wing bats – a critically endangered species – and be able to watch them via infrared camera.
The tour then heads into the majestic Blanche Cave, which is rich in both natural and European history.
In summer, you can watch the bats' spectacular flight from the Bat Cave at dusk as they head out for a feed of insects.
Tour times: 11:30 am and 3:30 pm.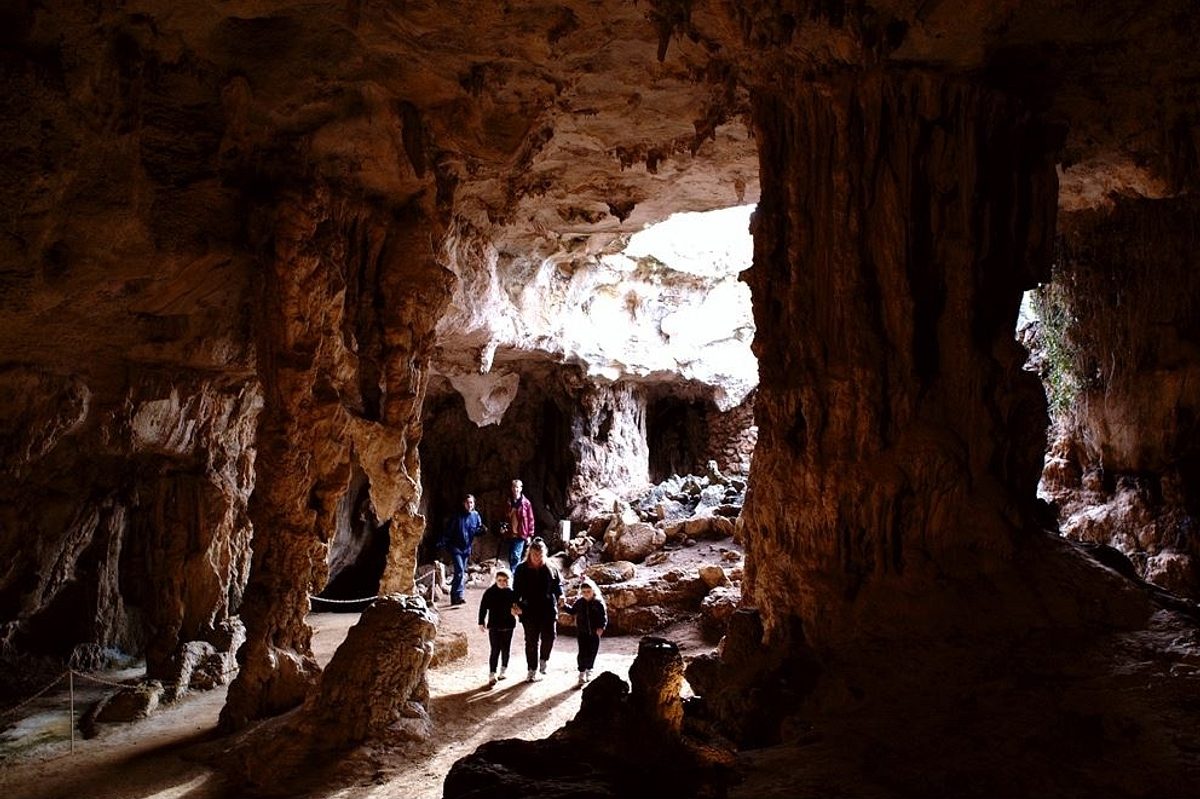 If you like bushwalking
There are a number of walking trails in the surrounding Naracoorte Caves National Park where you can explore the above-ground world and learn more about the World Heritage features of the park.
The World Heritage Hike is perfect for school groups and those with an interest in the park's ancient history.
The Stoney Point Hike passes through stringybark and red river gum forests and is great for spotting native animals such as western-grey kangaroos, echidnas and wombats.
Remember to be prepared when bushwalking. Ensure you have sturdy shoes, a hat, and sunscreen and that you are carrying sufficient food and drinking water.
If you have a whole day to explore
Check out everything! Explore the walking trails, visit the café and then plan your day around the following tour times:
Stick-Tomato Cave

Visit anytime between 9 am and 5 pm

Wonambi Fossil Centre

Visit anytime between 9 am and 5 pm

Alexandra Cave

9:30 am or 1:30 pm

Victoria Fossil Cave

10:15am or 2:15pm

Bat Tour (Bat Observation Centre and Blanche Cave)

11:30 am and 3:30 pm

Roof Top Loop Walk

Visit anytime between 9 am and 5 pm

Caves Cafe

Monday to Saturday 10 am to 3 pm (hot food available until 2 pm)

Sundays 9:30 am to 3 pm (hot food available until 2 pm)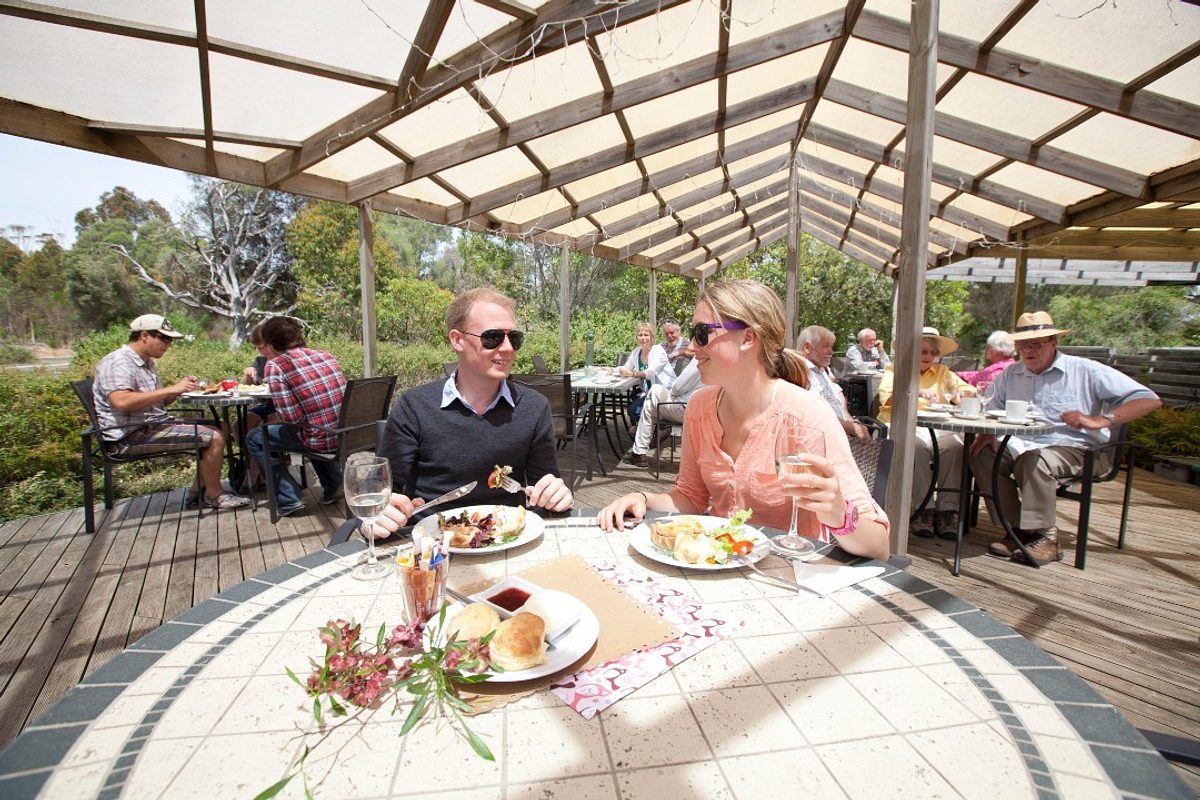 Park of the Month
Throughout March, Naracoorte Caves is being celebrated as National Parks and Wildlife Service's Park of the Month.
There are plenty of activities on offer across the month, including a Welcome to Bunganditj Country Nature and Culture Walk. Check out the website for all the details.

Want to learn about more of South Australia's heritage sites? Here are7 that you might not know about.