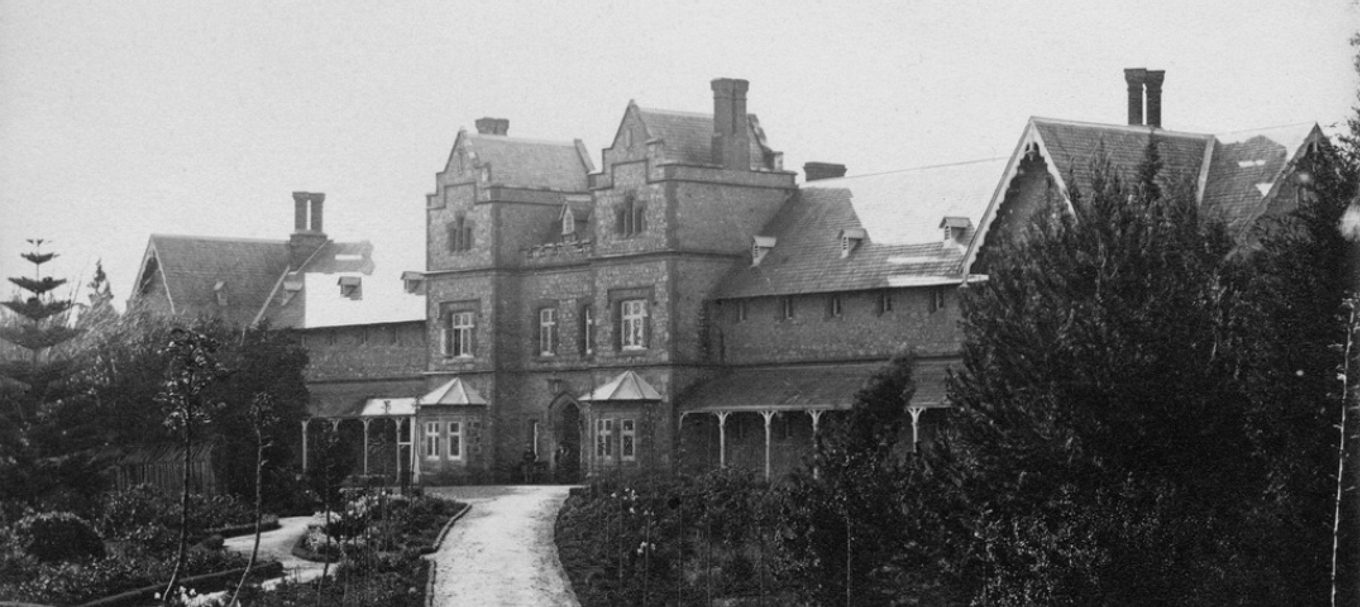 6 heritage places in SA you might not know about
From an asylum morgue to an underground church – learn about some of South Australia's lesser-known heritage sites.
They're living reminders of where we came from. The special buildings and landscapes known as heritage places are also part of the legacy we will leave behind.
South Australia's State Heritage Register has more than 2300 confirmed places, but some are better known than others. Join us on a virtual tour of some you might not know about.
1. Lunatic Asylum morgue, Adelaide Botanic Garden
This unassuming little building is one of the only physical reminders of an institution from a less enlightened time.
The Lunatic Asylum opened on North Terrace, Adelaide, in 1852 and housed people suffering from mental illness and others with intellectual disabilities – including children.
About 30 years later the morgue or 'dead house' was built. A simple stone building with rendered internal walls, its slate floor sloped to a central drain for autopsies.
Heritage-listed in 1986, today it's used as a storage shed for gardeners and is one of the asylum's only remaining structures.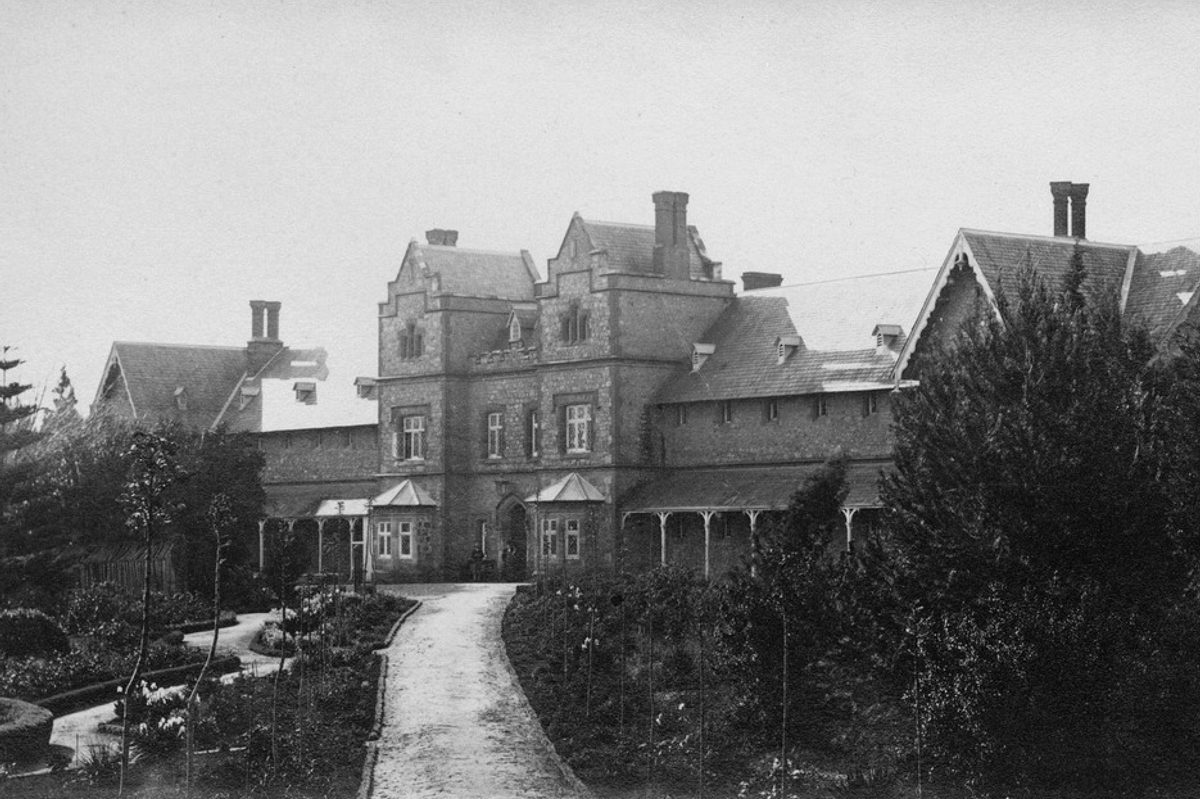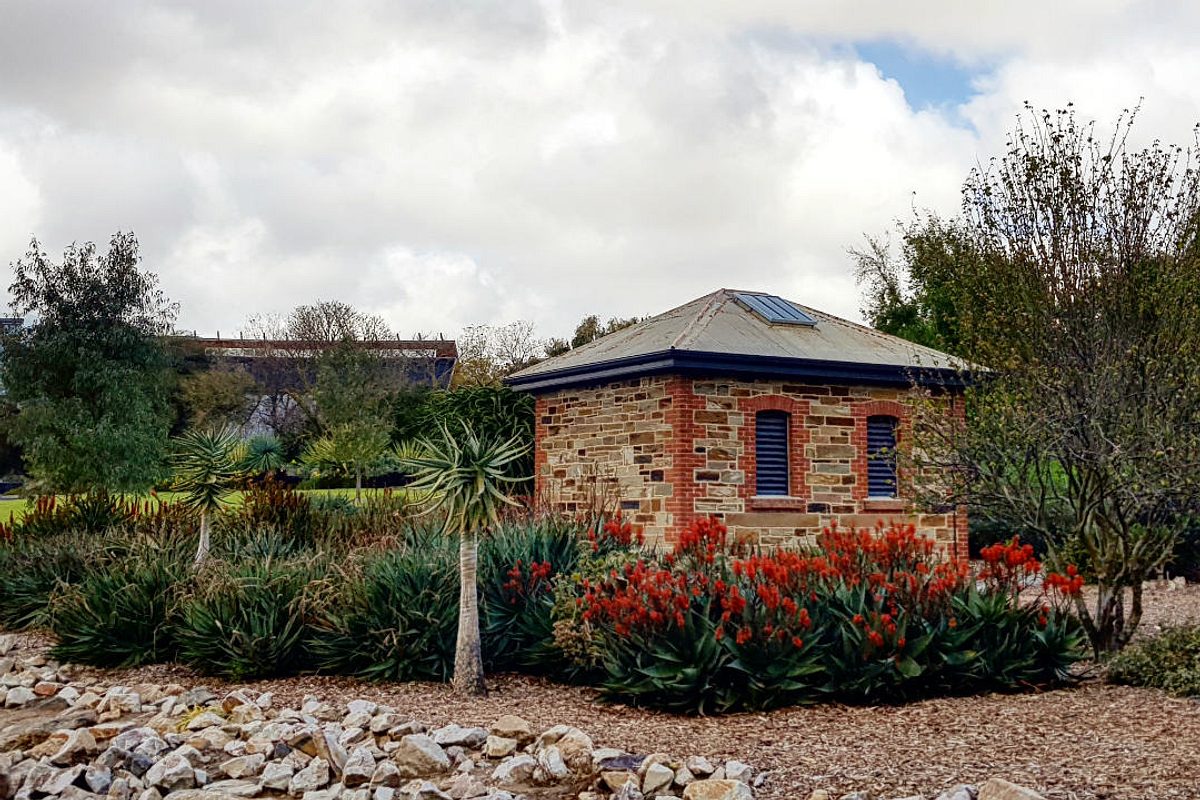 2. Former Temperance Hotel, Aldinga
The temperance movement began promoting alcohol moderation in Australia in the 1830s. With it came the introduction of temperance hotels or 'coffee palaces' for people who wanted food and accommodation – but definitely no front bar.
Built in the late 1860s and added to in 1890, this L-shaped building at Aldinga became known as Hart's Temperance Hotel.
Set on the corner of Port and Old Coach roads, the hotel was also popular with travellers. Now a retail space, it was heritage-listed in 1985 because it's one of only a few local examples of a purpose-built temperance hotel.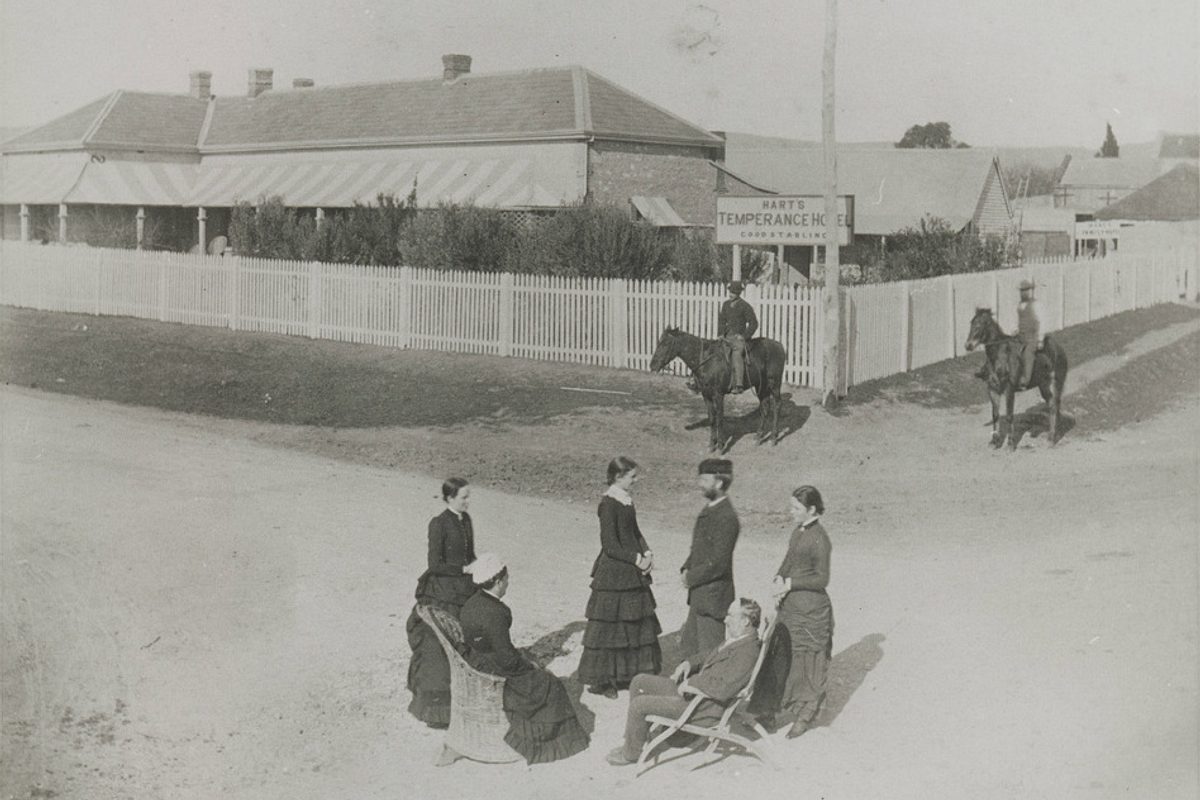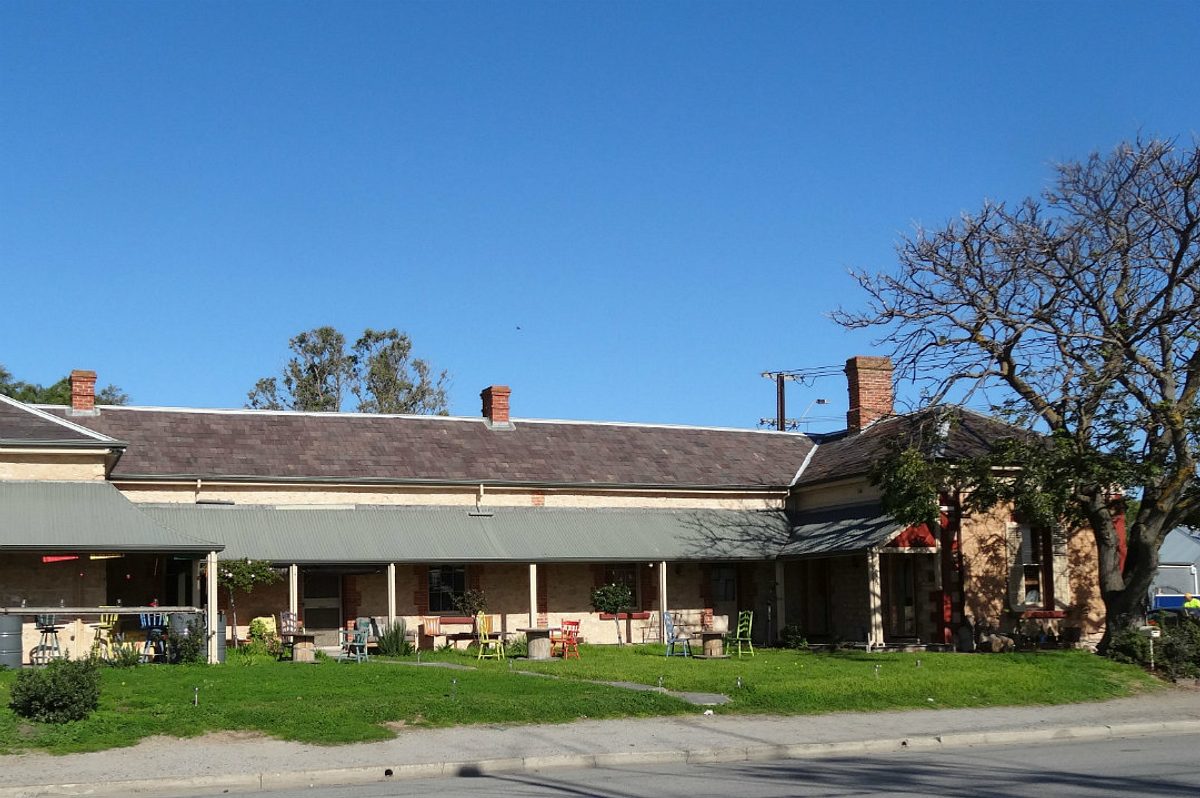 3. Fry's Clump, Balaklava
There's a grim story behind the listing of this nondescript clump of trees near Balaklava. They mark the place where Robert Fry murdered and buried his wife Louisa in January 1850.
Fry had taken up a lease on the grazing land in 1844 and the couple had three children. He disappeared after the murder and locals took to calling him the 'maniac murderer'. His body was found nearby some five months later, a presumed suicide. The group of trees was left intact.
The site was heritage-listed in 1988 as an 'interesting example of local superstition (the actual burial site was never accurately marked)'. It's on the Balaklava-to-Owen road, about 2 kilometres south of Balaklava.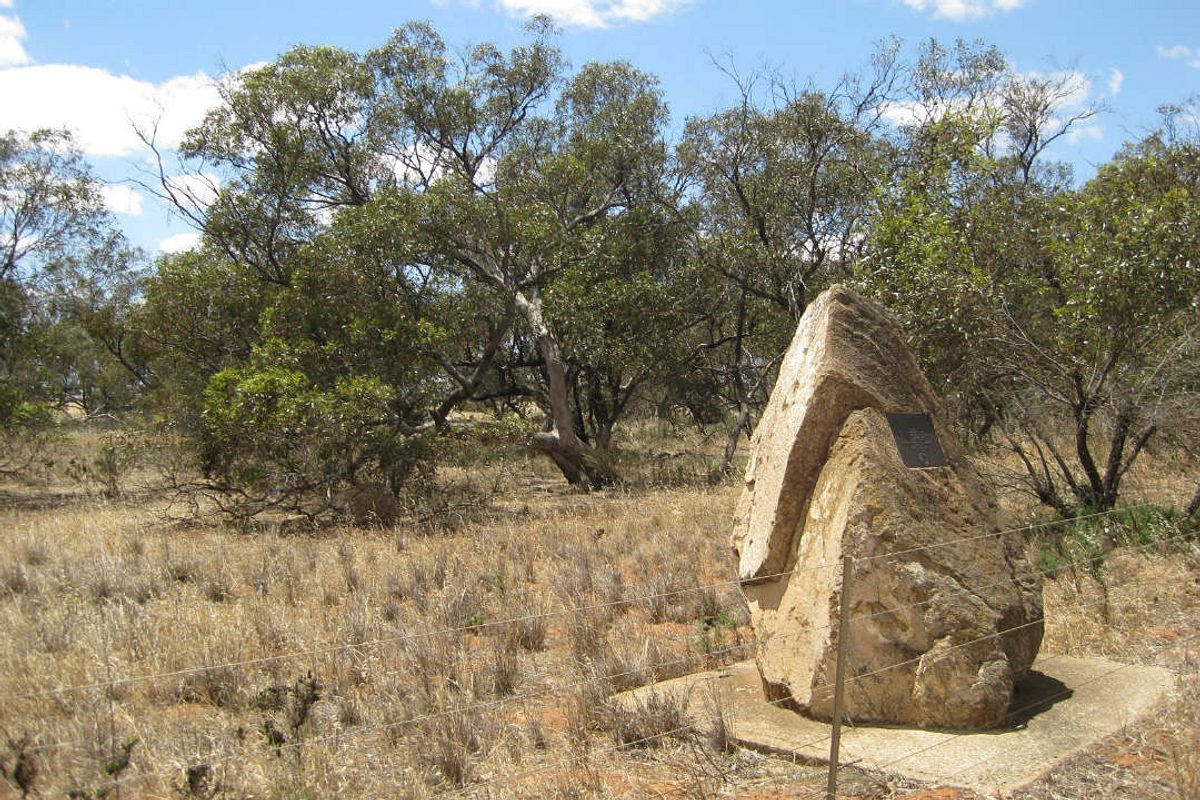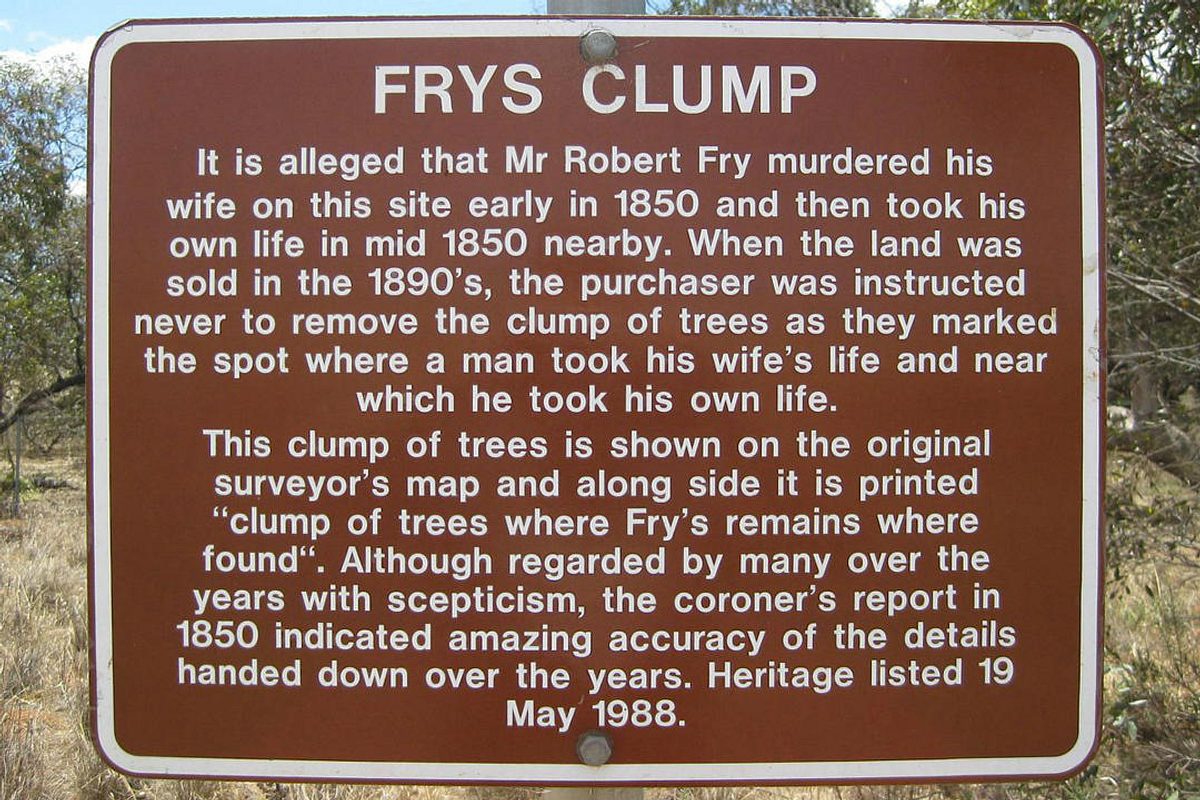 4. Radium Hill town site and cemetery
From dirt to township to ghost town in just a few decades – that's the story of Australia's first uranium mine.
Radioactive ores were first extracted at this isolated spot in 1906 to recover radium for medical use. Post-World War II nuclear technology led to full-scale uranium mining and processing.
The settlement was home to about 1000 people and by the late 1950s there were churches, schools, a swimming pool and a cemetery. But the mine couldn't compete with higher-quality ore from other countries and it closed in 1961. The town was abandoned and many of the buildings were demolished.
It's now a ghost town and was heritage-listed in 2017. While you need special permission to access the site, the ruins include a water tank, empty pool, street layouts and cemetery.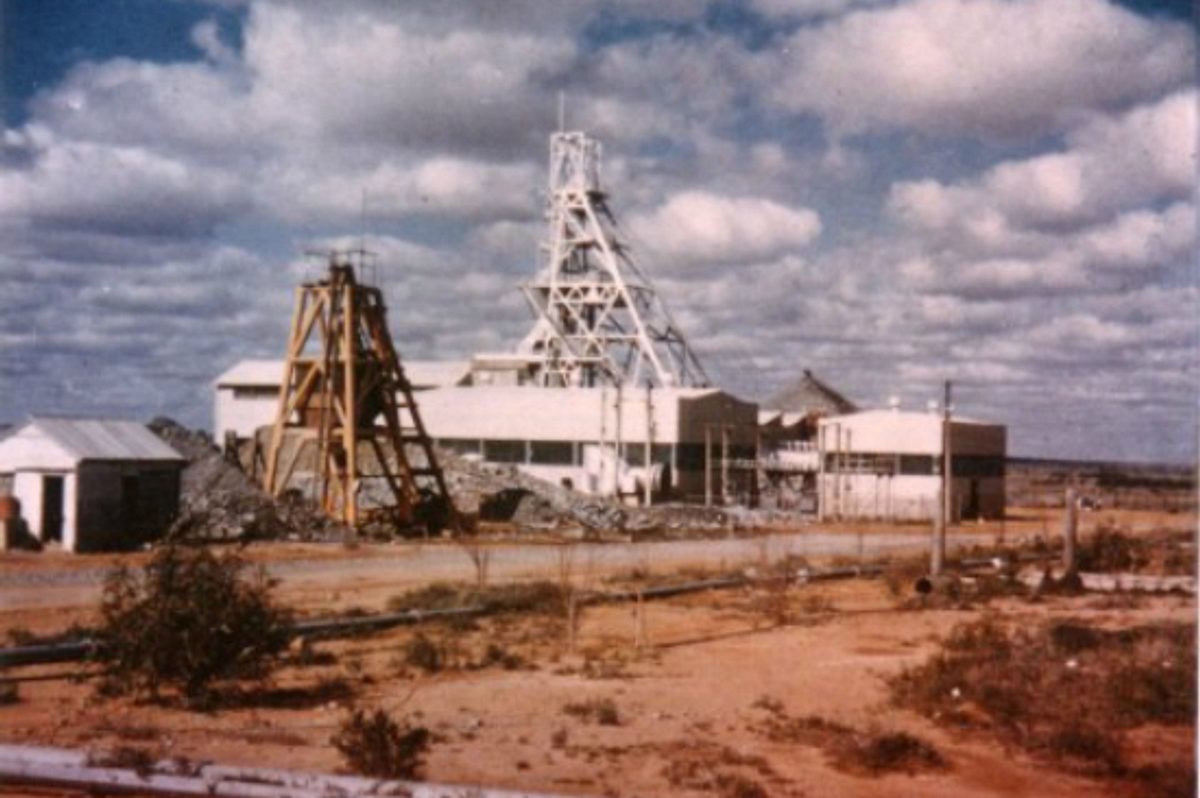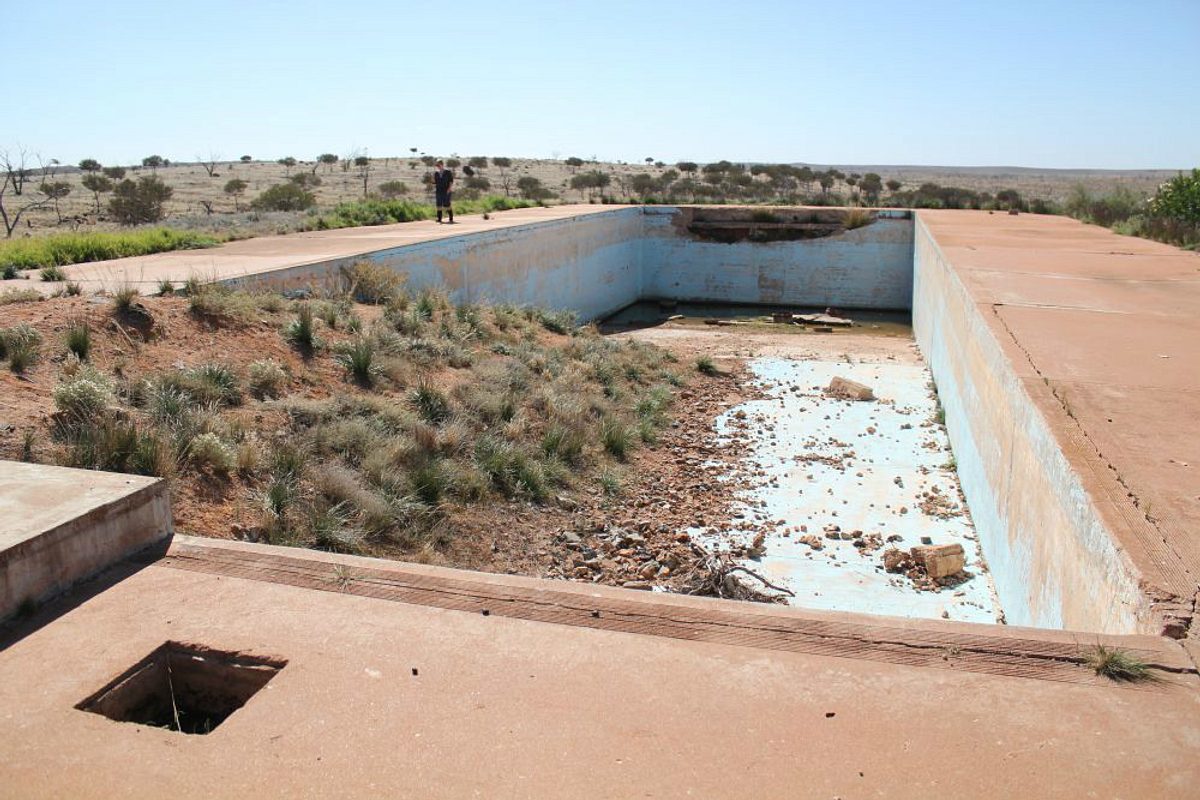 5. War memorial oak
Planted shortly after the outbreak of World War I, this English oak is said to have been the first commemorative planting in any of the countries involved in the war. It represented 'soundness, strength, solidity and restful beauty' and was supposed to inspire patriotism.
With an expected life of at least 500 years, the oak's canopy spans about 30 metres and it remains a symbol of lives lost. The tree is in Creswell Gardens in North Adelaide and was heritage-listed in 2013.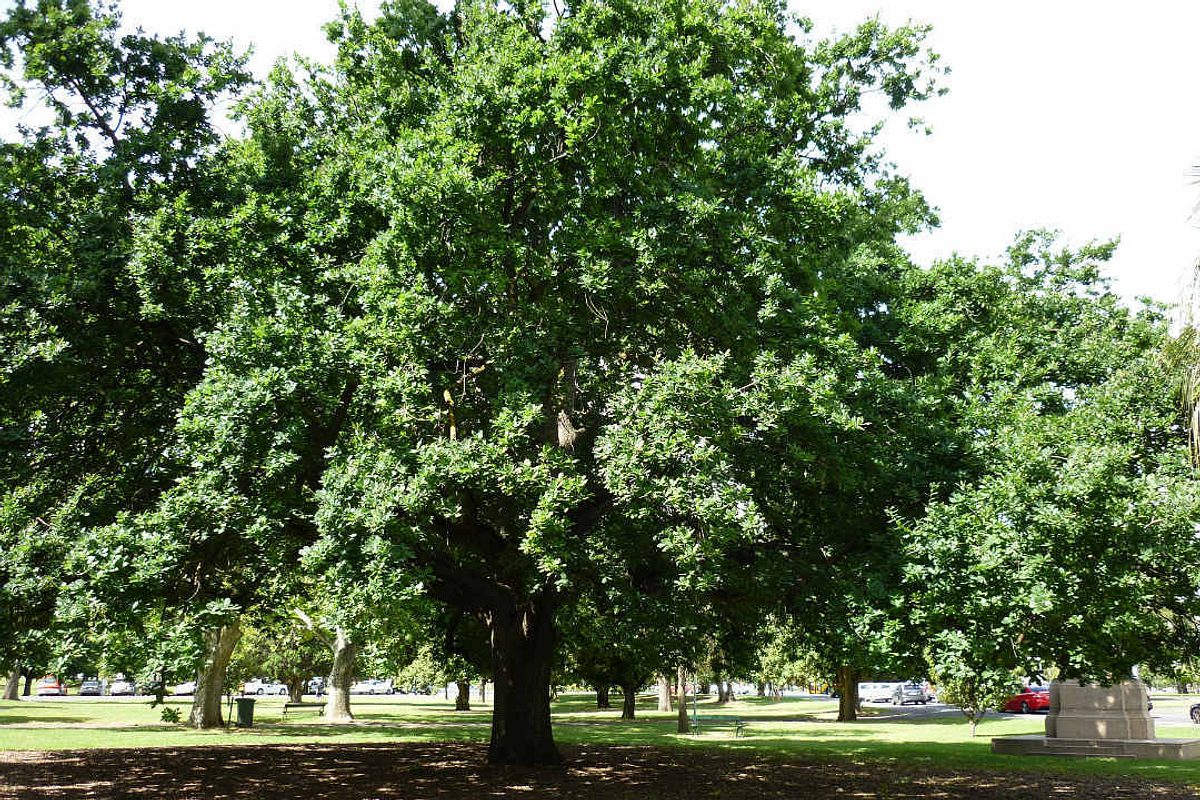 6. St Peter and St Paul Catholic Church, Coober Pedy
Australia's first underground church was carved out of desert rock and opened in 1967. This subterranean place of worship was built with help from the community and was originally shared by other faiths.
Even at the height of a punishing summer, the temperature below ground remains in the mid-20s. The church has an aboveground bell tower and was heritage-listed in 1980.