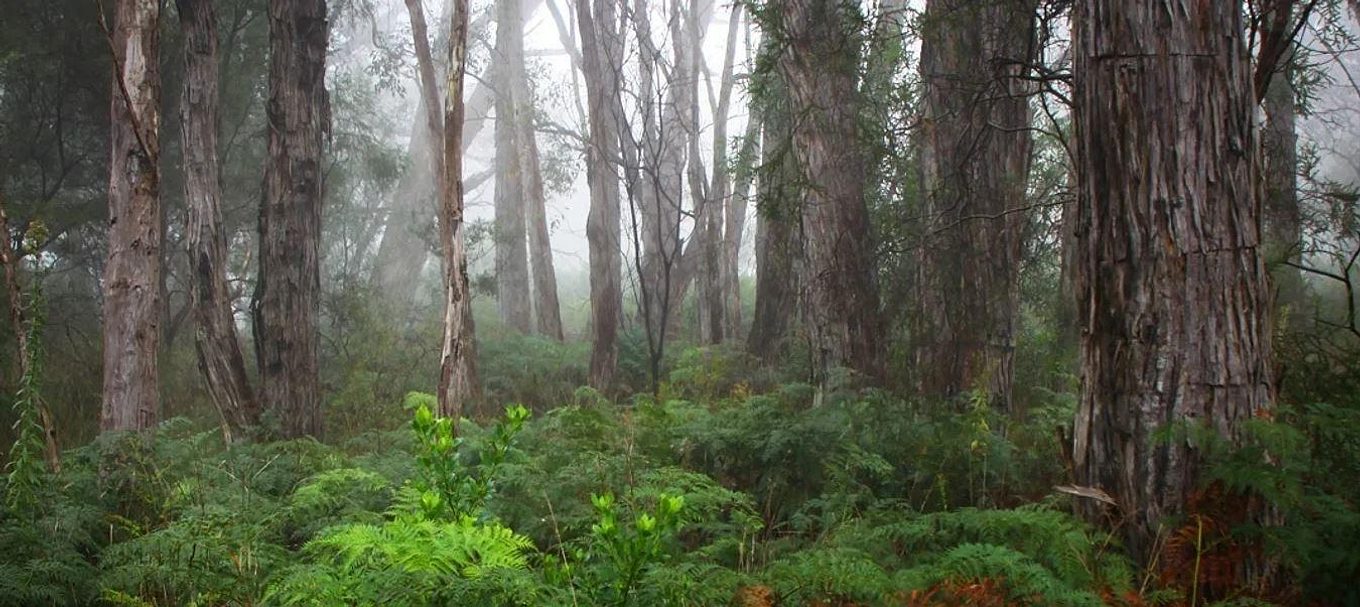 3 things to do outdoors in parks when it's raining
Just because it's raining doesn't mean you can't enjoy SA parks – here's how.
There's no need to take a raincheck on parks when the weather is wet. Some of the best adventures in South Australia's national parks can be had when it's raining. Be prepared with the right gear, check conditions before you go and you might even spot a rainbow.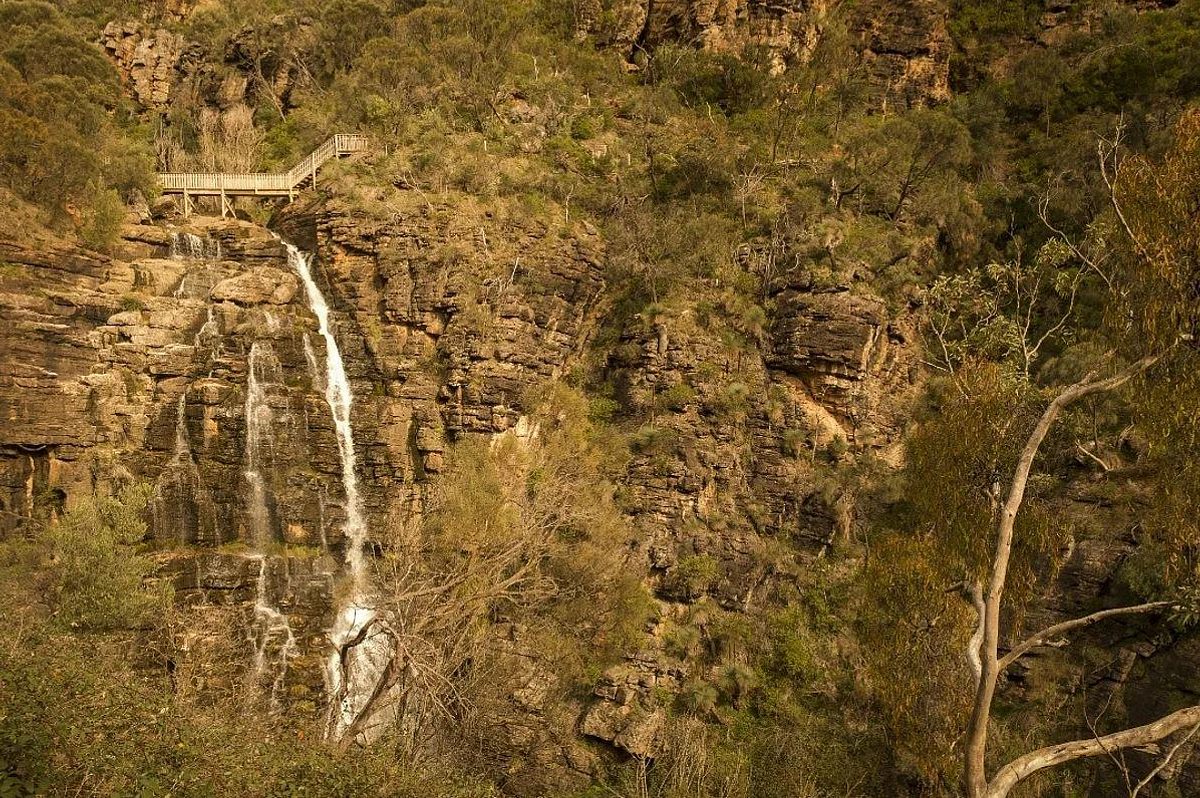 1. Visit your favourite waterfall

After heavy rain, waterfalls spring into life, so put on your rain jacket, pack an umbrella and explore some of the state's best waterfalls in these parks.

Deep Creek National Park
Deep Creek National Park's seasonal waterfall is truly spectacular, with a large rock pool located at the base. You can enjoy the serenity by taking walking trails from either the Tapanappa Lookout carpark or Trig campground carpark.
Morialta Conservation Park
Located 10 kilometres from the Adelaide CBD, Morialta Conservation Park offers 3 waterfalls, each with stunning views.
To see all three follow the linked hiking trails and come prepared for a 7.5km hike, which will take approximately 4 hours.
If you're short on time the First Falls are the most spectacular, with 30 metres of water tumbling from the top.
Sturt Gorge Recreation Park
To see the picturesque three-tiered waterfall within Sturt Gorge Recreation Park you'll need to pull on your hiking boots and follow The River Trail.
Recommended for experienced bushwalkers with an average level of fitness, the gentle flow of the waterfall will leave you feeling relaxed and provide a welcome hiking break. Geology buffs will marvel the rock formations surrounding the waterfall, believed to be 800 million years old.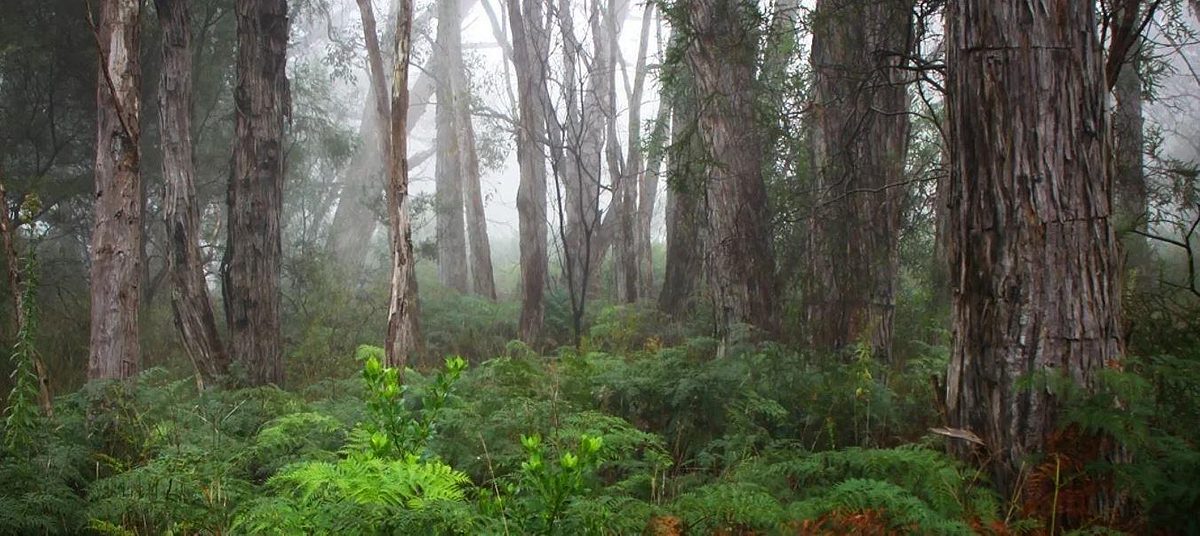 2. Take a rain walk
Got a raincoat, umbrella and boots? Then you can get out on a rain walk. These lower-gradient trails have good tree cover and are great for mindful walking where you can simply focus on the sounds of rain on the leaves.
Cleland National Park
The gently-sloping Steub Trail at Cleland National Park is in the vicinity of one of Adelaide's favourite walking trails, the Waterfall Gully to Mount Lofty Summit hike. There's one big difference between the 2 trails – the gradient. Where Waterfall Gully to Mount Lofty is known for its punishing final ascent, the Steub Trail gently climbs though the forest woodland on its way to Mount Lofty summit.
It was designed to provide an alternative for families with small children or people with reduced mobility to travel between the 2 sites. The return trail is 7.7km long and takes about 3 hours to walk. You might even spot a bandicoot, echidna, yellow-tailed cockatoo or kangaroo.
Deep Creek National Park
The Stringybark Loop Walk at Deep Creek National Park is short and relatively flat, winding through old-growth stringybark forest over 1.5km. Throughout the 30 minute loop you'll see delicate ferns and yaccas and birds nesting in the trees. Remember to clean your shoes at the provided cleaning station when you begin the walk so you can help protect this forest from phytophthora, a fungus which is killing our native vegetation

3. Take a road trip
There are 358 parks in South Australia, which means it's always sunny somewhere! Use the find a park tool on the National Parks and Wildlife Service website to map out a park with a sunny outlook.
When the weather around Adelaide is wet consider a trip further afield to areas such as the Eyre Peninsula, Flinders Ranges and Outback or upper Riverland and Murraylands regions. And if you're already a local in those areas, you're in business!
Vulkathunha-Gammon Ranges National Park
Vulkathunha-Gammon Ranges National Park in the Flinders Ranges and Outback region is home to rugged wilderness that's a haven for many rare and endangered plants and animals. Drive about 8 hours from Adelaide and you can explore many hiking trails and 4WD tracks. National Parks and Wildlife Service rangers recommend hiking through Weetootla Gorge, home to 800 million-year-old rocks or trekking past an abandoned copper mine on the Monarch Mine Hike. If you've got a 4WD you can explore the Wor­tu­pa Loop Track in your 4WD for views of Mount McKin­lay, The Wall, and the chasms of Blue Range.
Danggali Conservation Park and Wilderness Protection Area
About 5 hours' drive north-east of Adelaide, Danggali Conservation Park and Wilderness Protection Area is known for its vast open spaces where red earth contrasts with blue skies. There's very limited phone reception so if you're looking for a truly remote experience you can enjoy camping, star gazing and walking trails that feature relics of pastoral history. The park is a haven for wildlife including rare mallee fowl, small reptile species, red and western grey kangaroos and echidna. Camp or stay overnight in the Canopus Quarters, which offer self-contained accommodation for up to 12 people.
Ikara-Flinders Ranges National Park
Ikara-Flinders Ranges National Park is home to the vast amphitheatre of mountains that is Wilpena Pound. You can see native wildlife, explore rich cultural heritage, impressive geological features and go walking, 4WDing, bird watching and mountain biking. National Parks and Wildlife Service rangers say that their favourite experiences in the park include admiring Adnya­math­ana rock etch­ings at Per­awurtina cul­tur­al her­itage site and vis­it­ing Brachi­na Gorge in the late after­noon to view a colony of yel­low-foot­ed rock wal­la­bies at Scree Slope.
Stay safe in parks
Make the best of your time in parks by under­stand­ing that the nat­ur­al envi­ron­ment can be unpre­dictable and by prepar­ing ahead to stay safe. Do your research on the places you'll be vis­it­ing – for example, by checking the parks website for park closures and the Bureau of Meteorology for weather conditions – and always take direc­tion from our park rangers as they have the great­est knowl­edge of local conditions.
Looking for more spring activities to enjoy in parks? Check out Your guide to enjoying Mother Nature's best this spring and the Top 3 Adelaide parks for your toddler to enjoy mud, glorious mud.