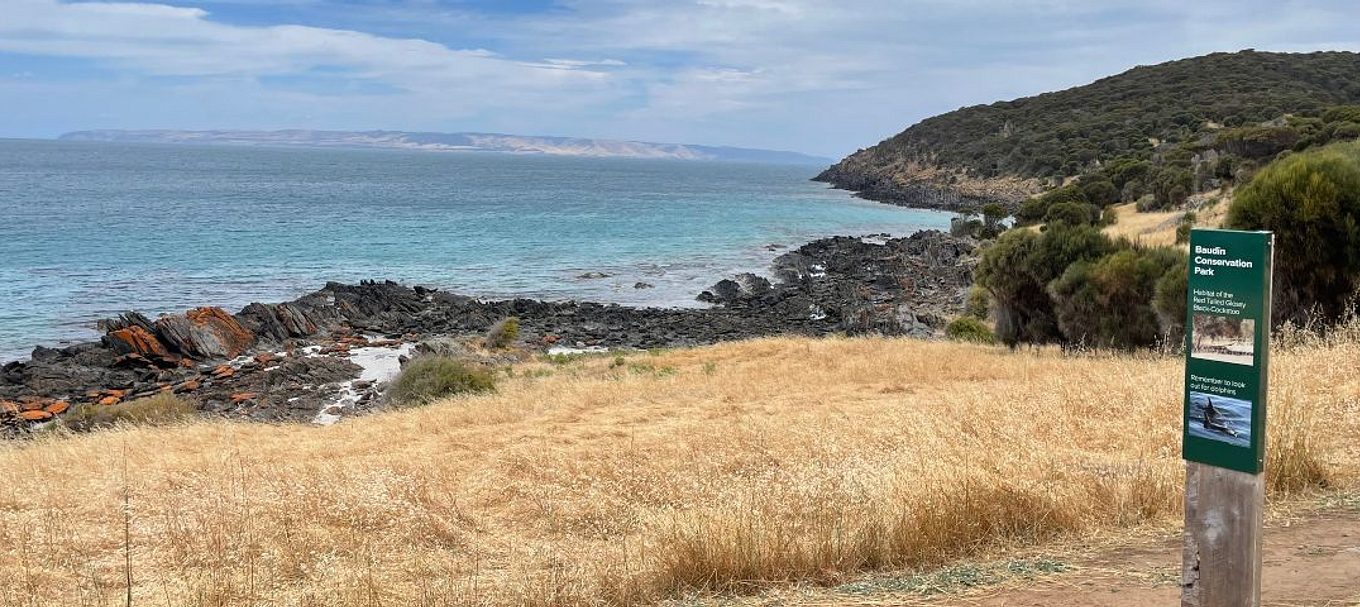 Take a walk in Baudin Conservation Park: the Ironstone Hill Hike
Explore a new walking trail each month in one of South Australia's national parks. Here's one to try next.
On the outskirts of Penneshaw, on the east end of South Australia's Kangaroo Island, lies a sleeping beauty – Baudin Conservation Park.
Within the park, you'll find the Ironstone Hill Hike – a trail that showcases spectacular views, wildlife, and fascinating heritage stories, and culminates at the historic Bates Cottage, overlooking the town of Penneshaw.
This hike is 4 km return, and will take about 1 hour and 30 minutes to complete.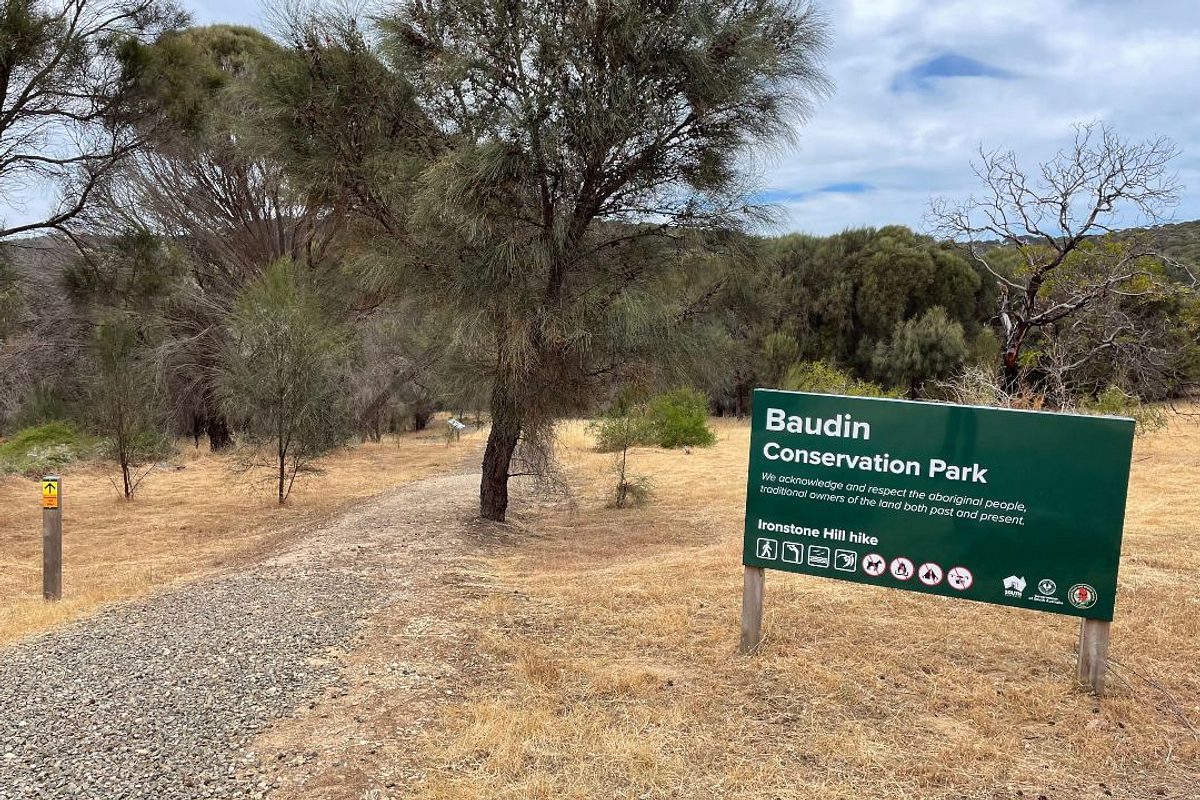 As you walk, you'll follow the century-old trails originally used by the pioneering Bates family, and you'll discover fascinating heritage stories from the interpretive signage along the way.
There's lots of wildlife to be spotted along the trail, including the Tammar wallaby, glossy black-cockatoos, Rosenberg's goanna and dolphins.
If you're visiting from mid-May to late October, stop at the one of the many vantage points along the trail and see if you can spot a southern right whale as it migrates from sub-Antarctic waters to the waters off the South Australian coast to calve and mate.
Once you've reached Bates Cottage, take your time to enjoy the stunning views across Backstairs Passage to the Fleurieu Peninsula. This is a great spot to sit back, relax and enjoy a packed lunch.
Top tip: To make the most out of wildlife encounters, particularly if you see glossy black-cockatoos, make sure you're always keeping your distance and being as quiet as possible.
Getting there
Baudin Conservation Park is located 2 km south-east of Penneshaw on Kangaroo Island.
Access the park via Frenchman's Terrace and park your car in the car park at the start of Binneys Track.
Things to prepare before you go
There aren't any facilities in the park, so make sure you pack enough drinking water and food. It's also a good idea to pack sun protection (a hat, sunglasses and sunscreen) and insect repellent.
It's also essential you wear suitable clothing for hiking, such as long pants.
Some sections of the trail can be slippery or unstable underfoot and moderately steep, so be sure to wear sturdy shoes.
There are no bins in national parks, so you'll also have to think about how you can take your rubbish home. Find out more about how you can leave no trace.
Want to explore more of the parks of eastern Kangaroo Island? Ranger Matt Angrave has shared histop tips for visiting Cape Gantheaume Conservation Parkand has mapped out thebest way to spend a few days in the parks of the region.