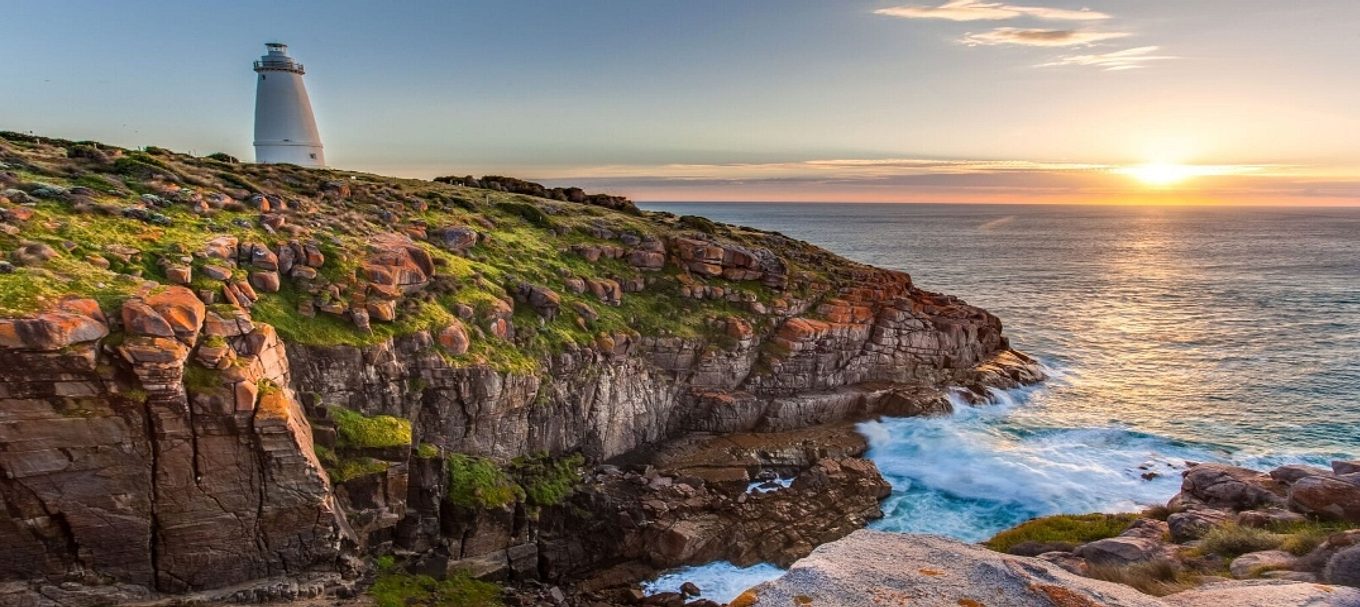 How to spend 3 days in the parks of eastern Kangaroo Island
Want to make the most of your visit to this scenic region? We've got you covered with this 3-day itinerary.
Wildlife encounters, beach fishing, historical buildings and hiking trails – there's so much on offer in the national parks of eastern Kangaroo Island off of South Australia's Fleurieu Peninsula.
Ranger Matt Angrave has put together an itinerary to help you make the most of your next visit. Here are his tips:
Where to stay
Before you can get into planning your activities, you'll need to establish where your home base will be, and lucky for you there are plenty of options:
Heritage accommodation at Cape Willoughby Conservation Park
Ever wondered what it would be like to be a lighthouse keeper? Well you're in luck – you can book a stay in Cape Willoughby's two lighthouse keeper's cottages.
The two cottages are located along the south-western side of the park and are close-by to the Cape Willoughby Lighthouse.
These heritage-listed cottages sleep 9 people each, and offer spacious self-contained accommodation with large verandas and scenic views of the coastal landscape and Cape Willoughby Lighthouse.
Top tip: You can book your stay online up to 12 months in advance.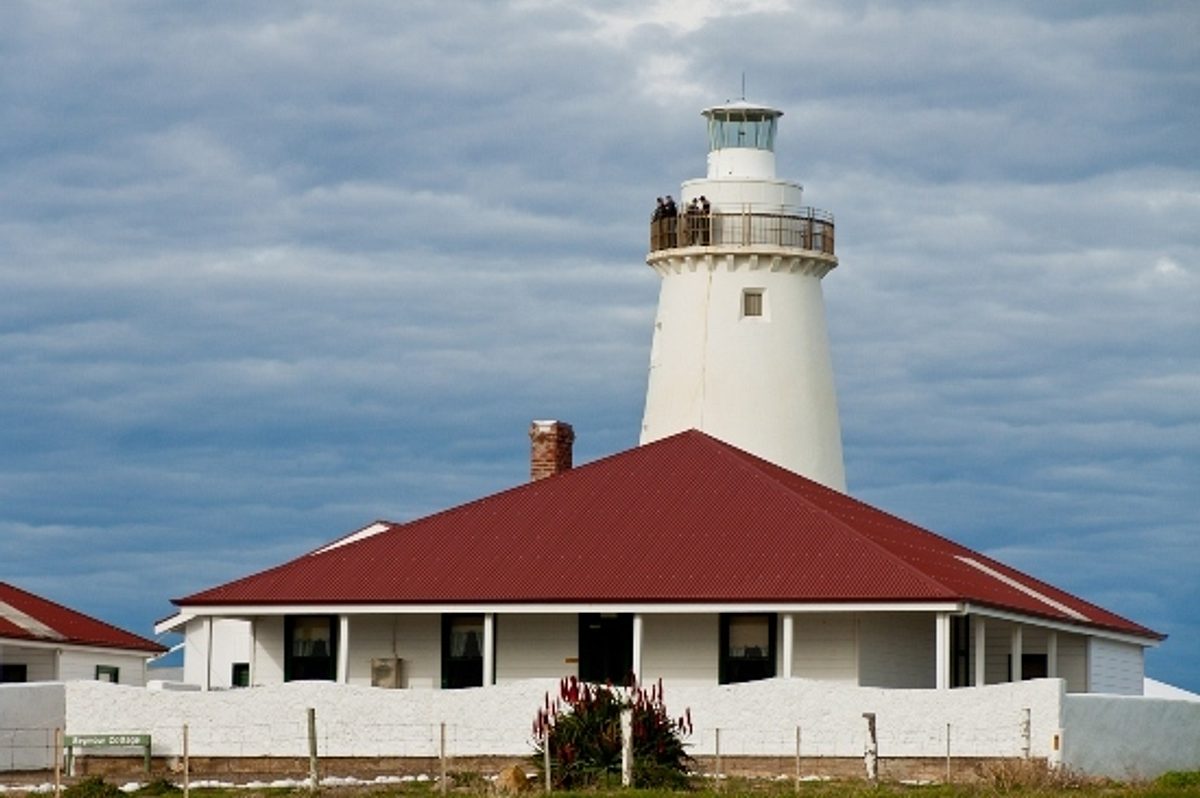 Chapman River and Antechamber Bay campgrounds, Lashmar Conservation Park
If you're travelling to KI with your four-legged best friend, then as the only campground on the eastern side of the island where you can bring your dog, the Chapman River Campground in Lashmar Conservation Park is the perfect spot for you. You'll just need to always keep your dog on a lead no longer than 2 m.
Lashmar is located 40 km south-east of Penneshaw and is also an ideal spot for swimming, fishing and birdwatching.
Pitch your tent or set up your caravan or camper trailer and enjoy the campgrounds fire pits (outside of fire danger season), toilets, picnic shelters and gas BBQs.
A newly constructed bridge connects the Chapman River Campground with the Antechamber Bay Campground.
The Antechamber Bay Campground boasts brilliant sea views and has campsites suitable for tents, caravans and camper trailers, and is complete with toilets and picnic tables.
Top tip: You can book these campsites online up to 12 months in advance.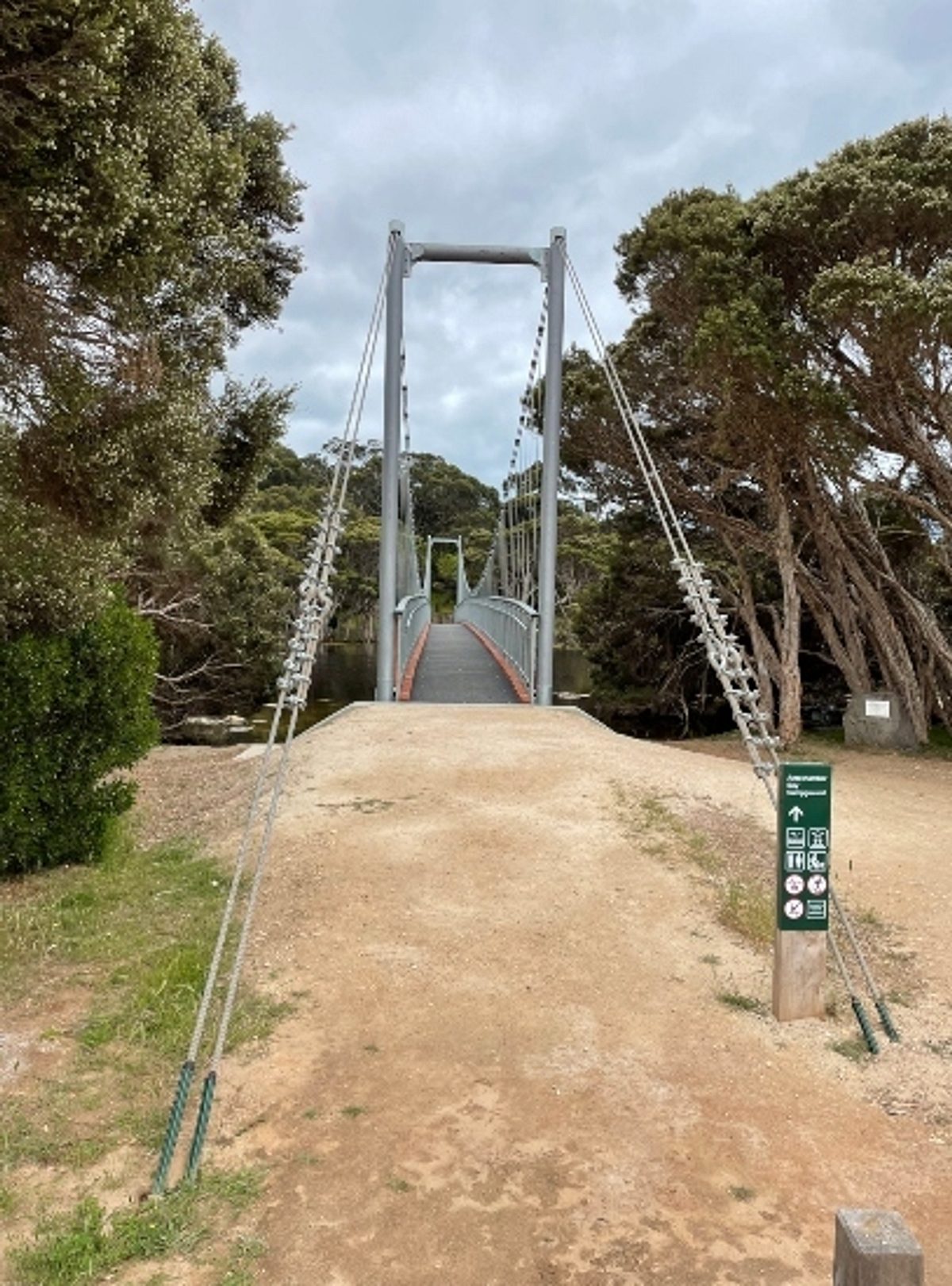 D'Estrees Bay and Murray Lagoon campgrounds in Cape Gantheaume Conservation Park
In Cape Gantheaume Conservation Park, on the south-east side of the island, you'll find 2 newly upgraded campgrounds.
D'Estrees Bay Campground is the perfect spot for falling asleep and waking up to the sounds of the ocean, with access to the bay from each of the 8 campsites.
There are sites suitable for tents, campervans and caravans, accessible toilets and a picnic shelter.
The Murray Lagoon Campground features a gas barbecue, picnic shelter, accessible toilets and plenty of space for the kids to kick the footy. All that and it's an ideal location for stargazing.
There are 8 campsites that are suitable for tents, caravans and campervans.
Top tip: Bookings can be made online for both of these campgrounds, up to 12 months in advance.
Now you've got your accommodation sorted, let's get into the fun stuff:
Day 1
Morning
Make your way from Adelaide to Kangaroo Island. If you're driving, you'll need to catch the SeaLink ferry from Adelaide to Penneshaw, or you can catch a flight from Adelaide Airport to Kingscote Airport.
Once you're on the island, head to your accommodation or campsite and get settled in.
Afternoon
Now you're settled in, you can get to exploring. Start your trip off nice and easy with a visit to SA's first lighthouse – at Cape Willoughby Conservation Park. You'll be treated with stunning views across the Southern Ocean.
Take a step back in time and learn what it was like to be a lightstation keeper at Cape Willoughby on a Lighthouse Climb Tour.
After your tour, head out on the Cape Willoughby Lightstation Heritage Hike. The trail is 1.9 km and takes you into the sheltered gully of the early 1853 settlement, where the light keepers lived.
Pick up a self-guided walking trail brochure at the Cape Willoughby Lighthouse Visitor Centre for information on the original lightstation settlement and points of interest along the walking trail.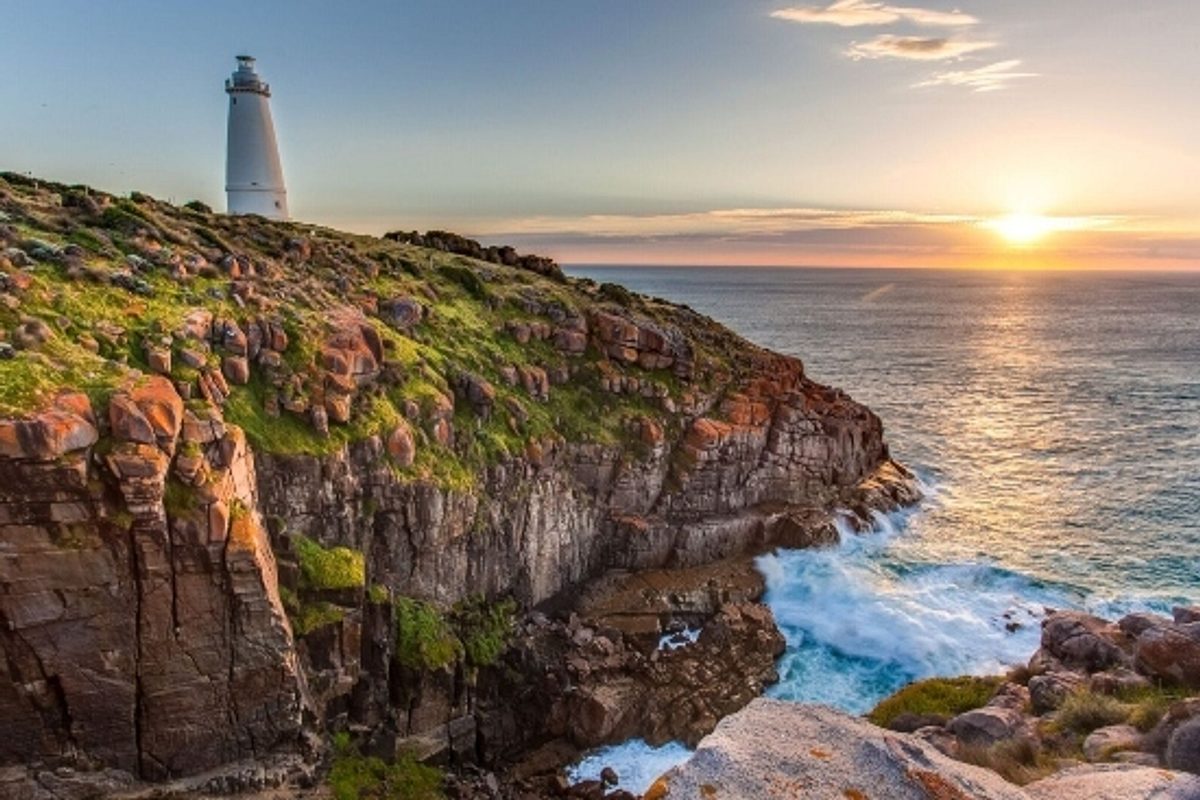 Evening
Head back to your accommodation or campsite and settle in for the night. Kangaroo Island's distance from Adelaide means there's little light pollution, so on a clear night you'll be witness to a spectacular display of stars.
Day 2
Morning
Start your day off with a guided tour at Seal Bay, on the southern edge of the island, where you'll see Australian sea lions in their natural habitat.
Guided tours run throughout the day, starting from 9:15 am, and last for 45 minutes.
On the tour, your experienced guide will take you along a boardwalk through the dune system and to the beach. On your way, you might pass a sea lion snoozing in the dune system, or even lying in the middle of the beach path!
Once you're in the heart of the colony, you'll learn all about the endangered animals from your guide, who'll give you insight on how these magnificent creatures hunt, surf, rest, interact with their pups and defend their territory.
To avoid disappointment, be sure to book your tour online before you go.
Once you've returned from the guided tour, you can head out along the accessible boardwalk for a self-guided tour where you'll be able to see the colony and take in the views of the coastline.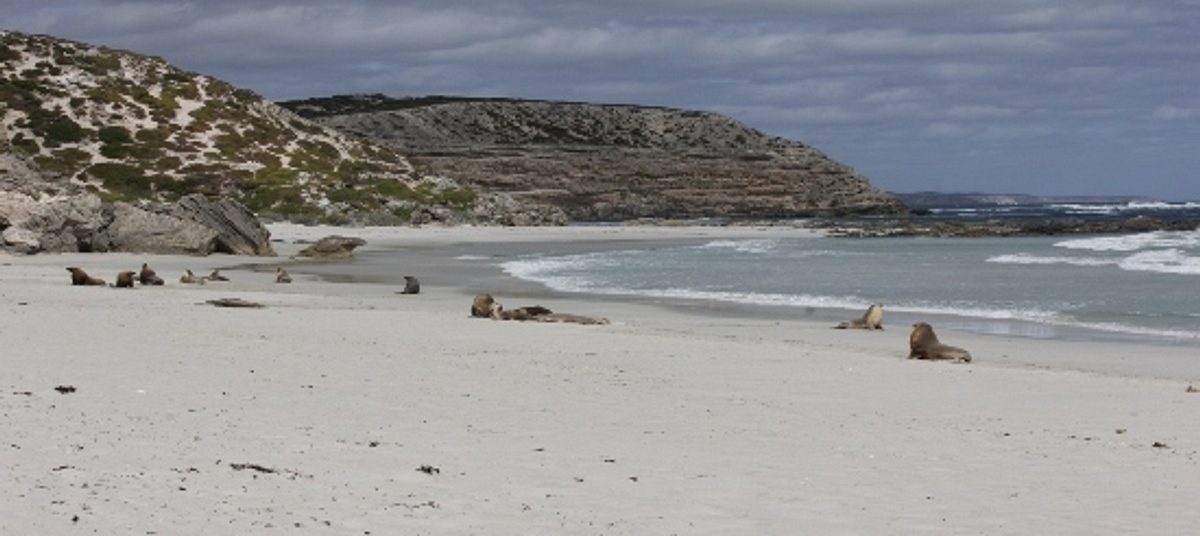 Afternoon
You've probably worked up an appetite by now, so it's time to have some lunch – we've heard that a BBQ at Cape Gantheaume Conservation Park goes down pretty well.
Head over to the park and set yourself up for lunch at the new picnic and BBQ facilities located at Murray Lagoon Campground on the northern edge of the park.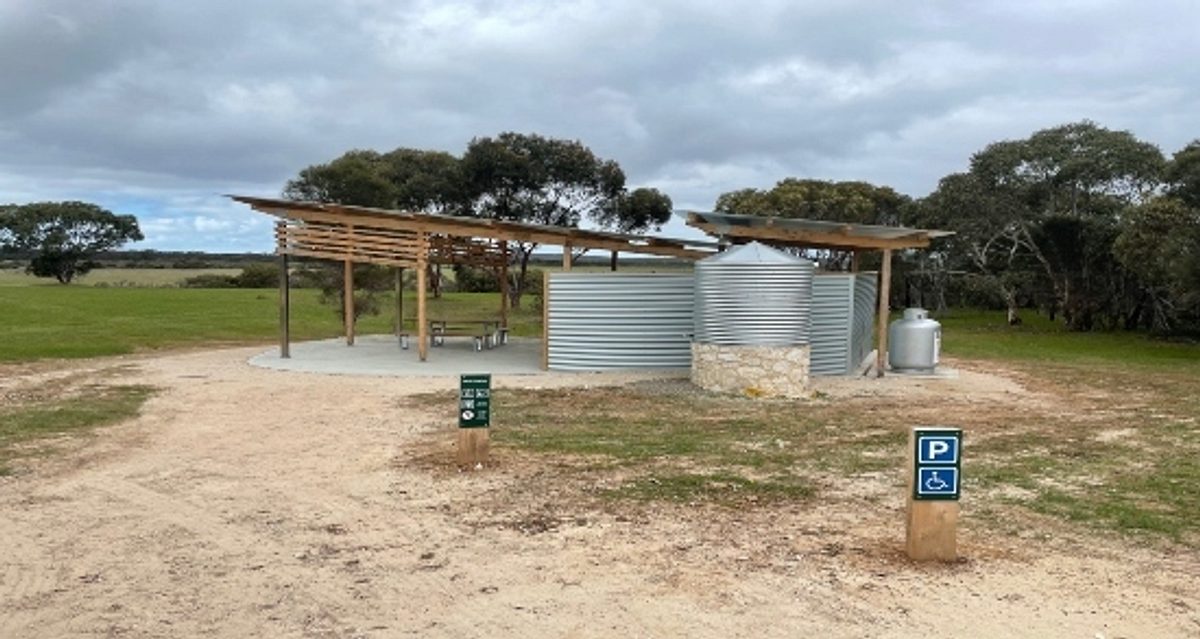 Once you're all fed, you'll be ready to stretch your legs on a walk through the park – there are a few options that leave close by to the campground.
The Curley Creek Hike follows an old fire access track that skirts the edge of Murray Lagoon. On your way, you'll discover a large range of birdlife as well as a variety of vegetation communities.
The trail is 11 km return and will take about 4 hours to complete. Be sure to head out with enough time to return before nightfall, and take plenty of water and snacks.
Alternatively, for something nice and easy, take the Bald Hill Walk that leaves from the same spot. The trail is a short and sweet 1 km return that will take you about 30 minutes to complete.
On your way, you'll be treated to spectacular views of Murray Lagoon and will be able to observe a variety of wetland birds, as they feed from the lagoon.
Evening
After a day of walking and wildlife spotting, you'll be pretty tuckered out. Head back to your campsite or accommodation for a good night's rest
Day 3
Morning
It's time to pack up and start saying goodbye to the island, but if you're taking a late ferry or flight back to Adelaide, there's still a bit of time for exploring.
Head to D'Estrees Bay on the east coast in Cape Gantheaume Conservation Park and cast a line from the beach for a chance to catch mullet, King George whiting, trevally and flathead.
If fishing isn't your thing, there are more views to behold in Baudin Conservation Park, on the outskirts of Penneshaw on the east end of the island, along the Ironstone Hill Hike. The trail is 4 km return and will take you about 1 hour and 30 minutes to complete.
The trail follows the coast east of Penneshaw along a section of the original bullock track to Cape Willoughby, and provides spectacular views across Backstairs Passage to the Fleurieu Peninsula.
Along the trail, you'll walk through stunning sheoak vegetation, where endangered glossy black-cockatoos can be seen feeding on the trees – but be sure to keep your distance.
If you're visiting from mid-May to late October, you may also be lucky enough to spot a southern right whale from one of the many vantage points along the trail. It's at this time of year that these spectacular species migrate from sub-Antarctic waters to the waters off the SA coast to calve and mate.
Now it's time to start heading home – or if you've got a few more days up your sleeve, why not head over to the western side of the island? Check out National Parks and Wildlife Service's 'National parks of Kangaroo Island' booklet for more ideas on what to do.
Planning on spending a lot of time in Kangaroo Island's national parks? The Kangaroo Island Tour Pass might be just the thing for you. Find out more on theNational Parks and Wildlife Service website.
Main image: Cape Willoughby Lighthouse (image courtesy of Quentin Chester)