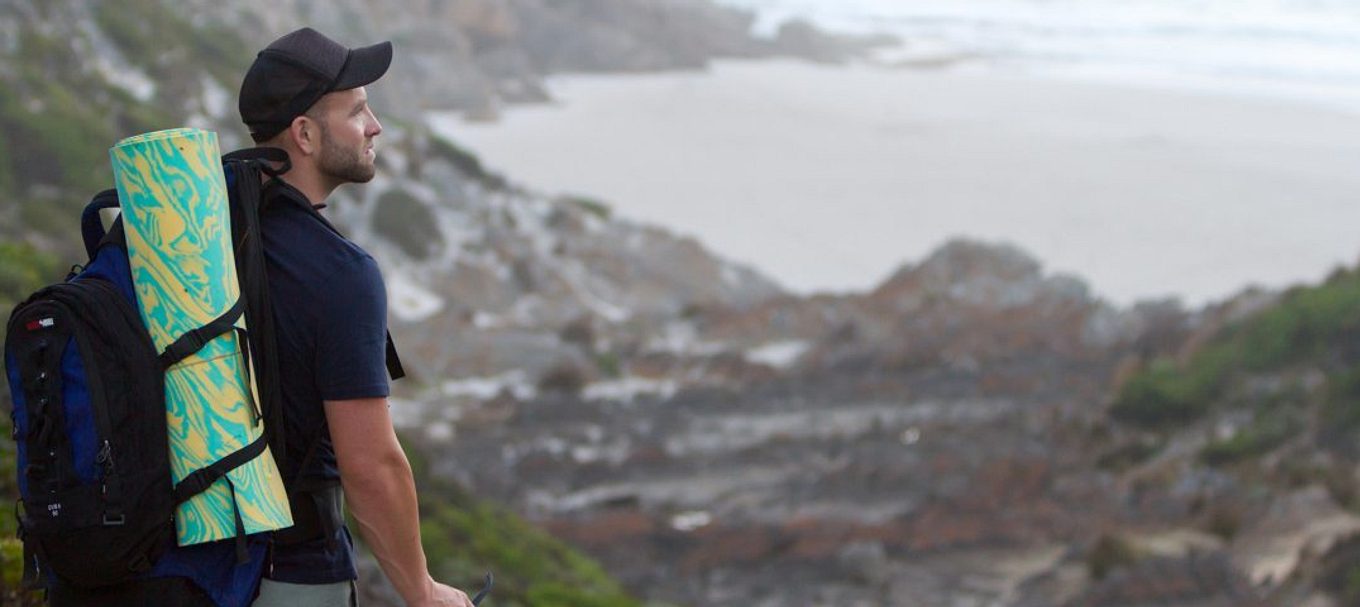 4 parks in South Australia for overnight hiking trips
Love bushwalking and camping? Why not combine the two and do an overnight hike. Here's some of our top picks.
Walking is the best way to see the unique wildlife and spectacular sights in South Australia's national parks – and in some cases it's also the only way to get around when there are no roads.
Most of us have been on short walks, but for full immersion in nature, you can't beat a full-day walk capped off with a night spent enjoying the peace and tranquillity of the bush and gazing at the stars.
Here are our top picks in South Australia.
1. Flinders Chase National Park
Where is it? Flinders Chase at the western end of Kangaroo Island
Walk: Kangaroo Island Wilderness Trail
The Kangaroo Island Wilderness Trail is one of South Australia's premier multi-day walks and something every serious walker should have on their bucket list. The full experience is 5 days and 4 nights, but you can also choose to do one or two sections.
For the first leg, start from the Flinders Chase Visitor Centre and make your way through 12 kilometres of pristine bush to Snake Lagoon. On the way, you'll enjoy spectacular views of Rocky River. You may even be lucky enough to spot a platypus at Platypus Waterholes. Stop for the night at the Cup Gum Campground and enjoy the peace and quiet among old-growth trees.
If you're up for a second day, you can do the 14 km leg finishing at Cape du Couedic, which follows the stunning Southern Ocean coast. Then spend the night at the Hakea Campground, listening to the pounding surf. Cape du Couedic lighthouse, Admiral's Arch and a colony of long-nosed fur seals are a 45-minute walk from the campsite and a perfect way to finish your visit the next morning.
If you would like to do less than the complete wilderness trail, you can arrange for local tour operators to collect you from campgrounds along the way. Please contact the Flinders Chase Visitor Centre on 8553 4410 to discuss options.
Find out what you need to know before you go with these handy tips.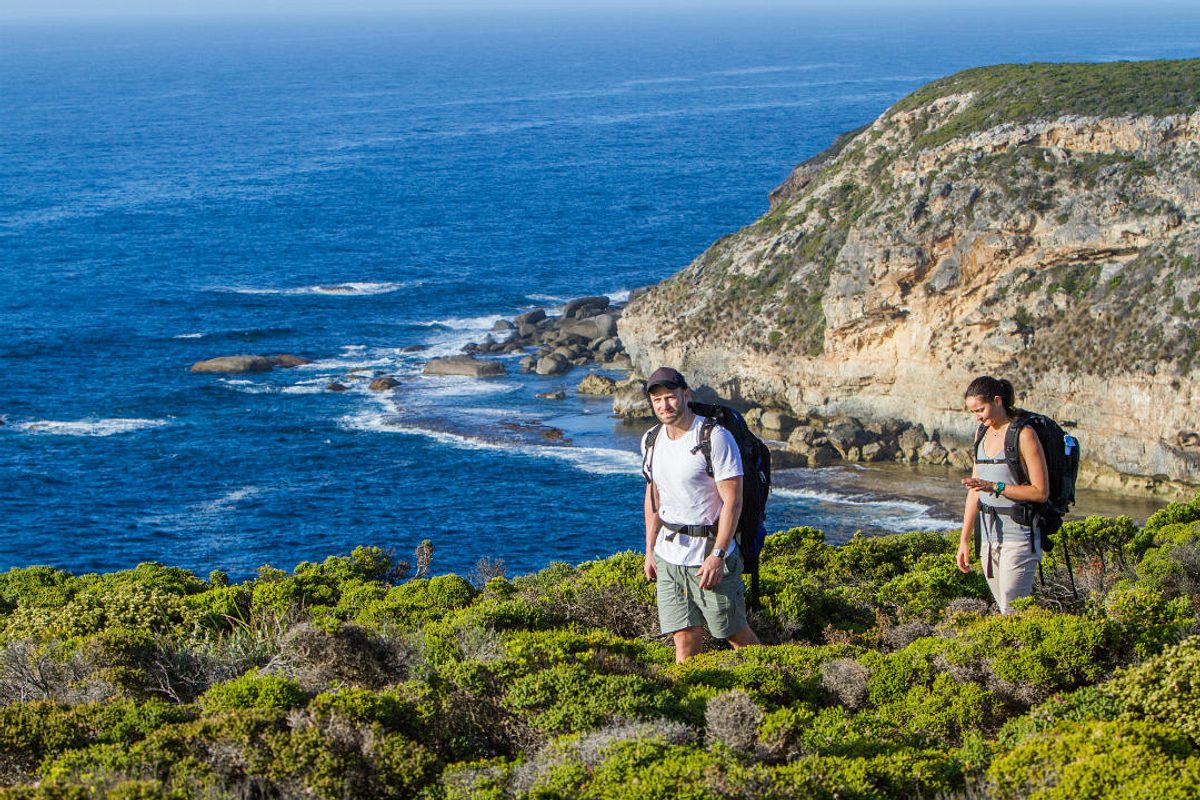 2. Mount Remarkable National Park
Where is it? Southern Flinders Ranges, half an hour from Port Pirie
Walk: Mambray Creek to Alligator Gorge
Like the idea of walking through bush to a gorge with towering red stone walls, with the chance to see animals like kangaroos, wallabies, lace monitors, echidnas and dozens of species of birds on the way? Start this walk at Mambray Creek Campground, which has hot showers, toilets and barbecues.
Follow the Kingfisher Track to Alligator Gorge (15 km that will take between 4 and 6 hours), then take the Alligator Gorge Walk and pitch your tent at either the Longhill or Eaglehawk campgrounds. The next morning, complete the Gorge Walk around the gorge floor and follow the Kingfisher Track back to Mambray Creek.
Ranger tip: Unless you're a strong, fast walker, don't be tempted to branch off into the Hidden Gorge Hike on the way home. This is a steep walk over rocks and boulders and will add about 4 hours to your trip. The views are well worth the effort and you might even catch a glimpse of a yellow-footed rock wallaby on the way, but if you want to do this walk, make sure to leave a full day.
Read more about 10 things to see and do in Mount Remarkable National Park.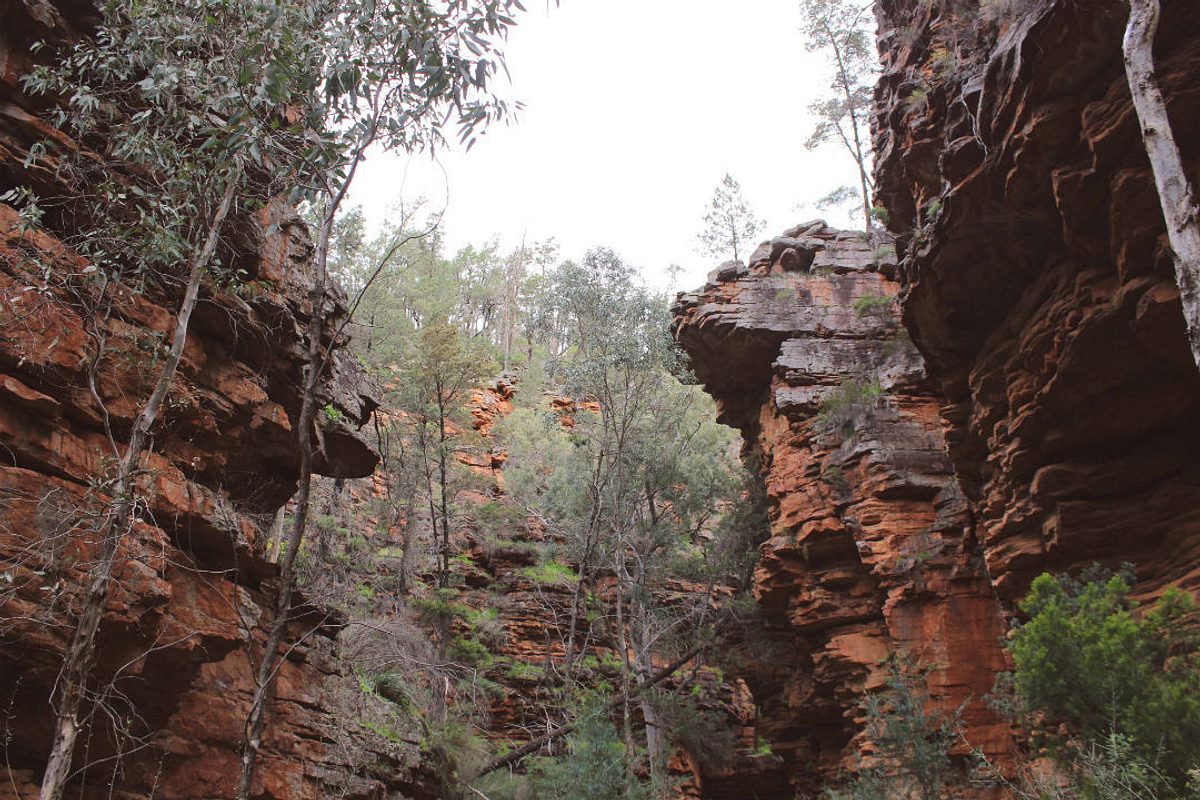 3. Deep Creek National Park
Where is it? Fleurieu Peninsula, 1 hour south of Adelaide
Walk: Tapanappa to Trig
Deep Creek National Park is a perennial favourite with bushwalkers and campers for its proximity to Adelaide, its lovely bush and its amazing sea views. Stay at Tapanappa Campground to be close to the start of your walk, or alternatively you could stay at the popular Stringybark Campground the night before.
To get started, head for Tapanappa Lookout, then make your way down to Deep Creek Cove. The sea views along this part of the trail are just glorious. From Deep Creek Cove, cut west through the bush.
The trail should take about 4 ½ hours all up, and be aware there are some steep sections at the cove.
Pitch your tent at Trig Campground and the next morning, return to Tapanappa along the Waterfall Hike, which follows a section of the Heysen Trail. The trail covers nearly 10 km over beautiful forested hills, but be aware that some sections are quite steep and the waterfall is seasonal, so won't be flowing in very dry weather.
Read more about 10 things to see and do in Deep Creek National Park.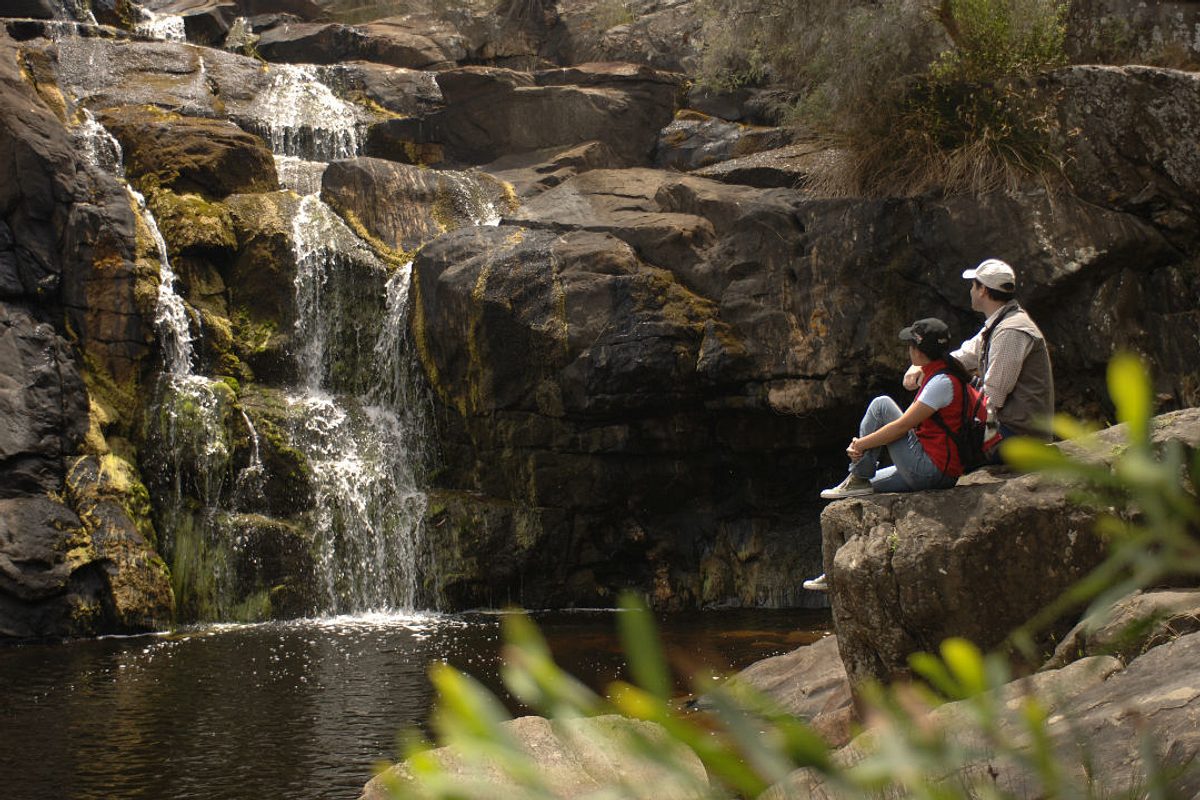 4. Lincoln National Park
Where is it? Eyre Peninsula, half an hour from Port Lincoln
Walk: Stamford Hill Lookout to Surfleet Cove
This hike in Lincoln National Park is a stunner if you love coastal views. If you want to stay overnight in the park before your walk, September Beach or Taylors Landing are great choices as both campgrounds have toilets.
Your walk starts at the base of Stamford Hill, where there's a carpark for day visitors. You can leave your camping gear in the car for the first leg, as the loop will bring you back this way. It's a steep climb, but Stamford Hill is one of our very favourite park lookouts, with a glorious view over Proper Bay to Boston Island.
From the lookout, it's a gentle downhill walk to Woodcutters Beach with great views all the way and opportunities for bird and wildlife spotting. The loop will bring you back to Stamford Hill in about 2 hours.
After a lazy lunch, collect your camping gear and continue on to Surfleet Cove, a gorgeous sheltered bay and your campground for the night. It's only about an hour from Stamford Hill to Surfleet, so if you're up for a longer walk, you could continue on to Spalding Cove, which also has a campground. The next morning, make your way back to Stamford Hill.
Read more about 10 things to see and do in Lincoln National Park.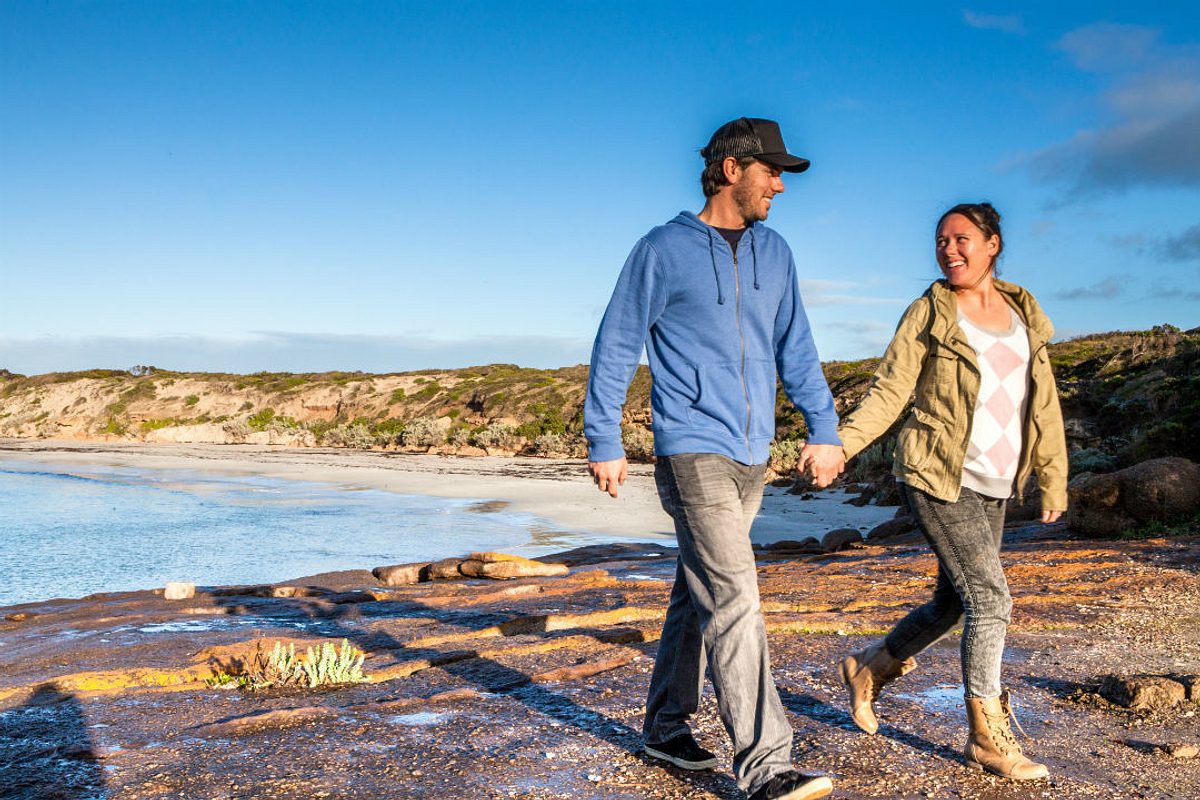 The estimated times to complete these hikes are based on person without disability with an average fitness level. To find out about accessibility in some of South Australia's national parks check out 9 national parks in Adelaide with accessible facilities.
Psst… want to try something really hard core?
The Mawson Trail is an epic South Australian trail for mountain biking or walking that begins north of Adelaide. The catch? It's a bit more than overnight – it's 900 km long and will take bike riders a bit over 2 weeks and walkers about 3 ½ weeks. Like South Australia's other famous long trail, the Heysen, many people choose to tackle the Mawson in bite-sized chunks.
Stay tuned for our next blog post, which will featuretips for a safe and fun overnight hiking experience.