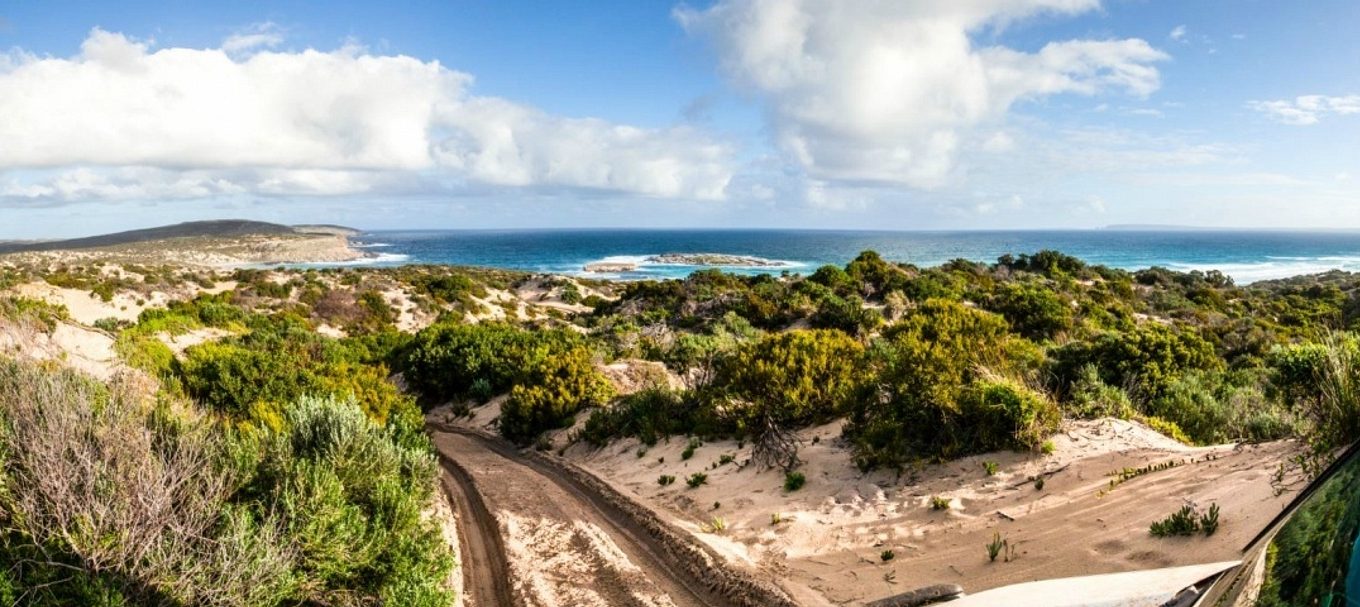 10 things to see and do at Lincoln National Park in South Australia
With beautiful coastlines and beaches there's plenty to do at this regional park. Here are our recommendations.
Known for its spectacular ocean views and rugged offshore islands, Lincoln National Park is one of South Australia's many true beauties.
The park sits on the south-eastern tip of the Eyre Peninsula and is an 8-hour, 680-kilometre drive from Adelaide. But we promise the park's magnificent scenery and tranquil beaches will totally make it worth every 'are we there yet?' from the backseat of the car.
If driving all that way isn't quite your style, you can catch a flight from Adelaide to Port Lincoln and cut 7 hours off of your travel time.
Lincoln National Park has something for everyone. If you're feeling up for an adventure, you can go hiking, fishing or 4WDing but if you're after a more relaxing time, soak up the sun on the beach or cool off in the clear, blue waters. You'll find plenty of opportunities for birdwatching and practicing your photography skills too.
The park is also home to Memory Cove Wilderness Protection Area, which features a pure white sandy beach and is surrounded by mallee and granite outcrops, making it completely secluded.
Access to Memory Cove is limited to 15 vehicles a day, so if you're planning to make a stop, be sure to book your vehicle entry and camping before you go to receive a gate key.
You could almost say there's too much to do in Lincoln National Park, so we've narrowed it down for you. Here are 10 ideas to explore on your next adventure, prepared for you by the park's passionate rangers and our friends at Nature Play SA:
Rosenberg's goannas were once rare on the Eyre Peninsula but park staff and volunteers have worked hard to bring them back. Help them out by collecting a survey sheet at the gate, recording any sightings and dropping off on your way out.
Head to Spalding Cove Beach and take a stroll along the shoreline where you can spot black swans, pelicans and other shorebirds taking a dip in the ocean.
Make use of the low tides and explore the Aboriginal fish traps in and around Donnington Beach – imagine the communities they supported and what life was like before European settlement.
Proper Bay is a great place to try your hand at crabbing. You can access some of the sand flats from Wiseman's Shack, Horse Rock or Woodcutters Campground.
Head to September Beach and discover the weird and wonderful plants and animals along the coastline. You can head to the National Parks and Wildlife Service South Australia office and pick up a beachcombing guide before you go.
Head to an open beach such as Stamford Beach, Surfleet Cove or Spalding Cove and spend the day exploring.
Go snorkelling along some of the park's rocky coastline such as Donnington Beach, September Beach and Maclaren Point. You can also grab a snorkel guide from the National Parks and Wildlife Service South Australia office.
Spend a family day at Stamford Beach – there's plenty of space for beach shelters, safe swimming and beach cricket.
Get your heart pumping with an early-morning hike up Stamford Hill and be rewarded with a spectacular sunrise.
Head to Sleaford Dunes to observe some of the many fruiting summer plants such as the native current (Nitraria billardierei) and coastal heath (Leucopogon parviflorus). These fruits are a food source for many birds such as ravens, silvereyes and honeyeaters.
There's plenty to do at Lincoln National Park all year round, so don't fret if you can't make it out this summer. Have a look atNature Play SA's brochurefor a list of activities to cover every season.
Bursting for more info on this magnificent park? Check out these blogs –Insider Guide: Lincoln National Parkand5 Treasures in Lincoln National Park.
This story was originally posted in February 2018