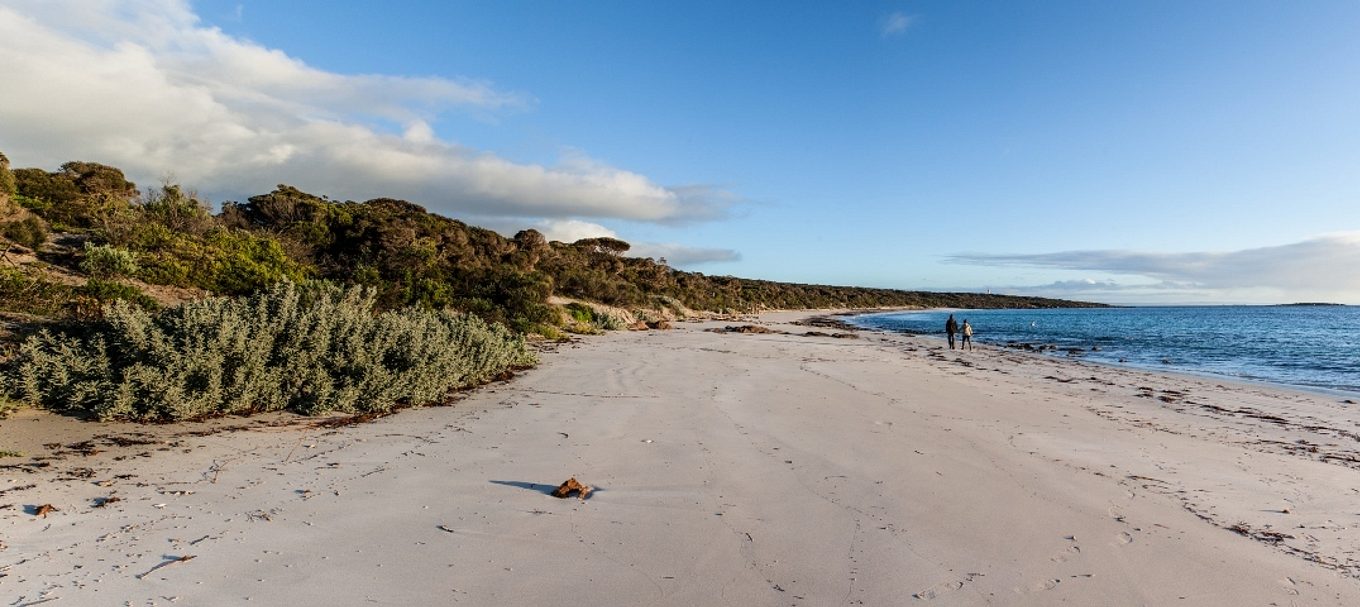 Insider Guide: Lincoln National Park
Go behind the scenes to discover the unique jobs and passionate people that care for South Australia's environment.
Elly Schultz – Ranger Eyre Peninsula
How would you describe your job to someone at a BBQ?
I work mostly in the Lincoln and Coffin Bay national parks but also across the whole of the Eyre Peninsula with a small team of rangers doing a variety of environmental works and programs.
In the space of a day I could be doing wildlife surveys, feral animal control, weekends patrols of the parks, fire response and helping people out in the parks.
I really enjoy the diversity of my work, having the mix of being out in the field and office-based work.
How did you get into this line of work?
I grew up on the Eyre Peninsula and spent a lot of my childhood outside, camping, travelling and fishing so it has been bred into me.
I have always been passionate about our local environment and wanted to help protect it.
I had a go at university studying marine biology straight out of school but was too homesick so had another go a couple of years later and completed a Bachelor of Science in Ecology at the Adelaide University and here I am today – a ranger in my own backyard.
What do you encounter in a 'normal' day on the job?
I would say there's no 'normal' day in my job – things can vary depending on the time of year.
I might be working in the office answering queries from members of the public, taking out school groups doing marine debris clean ups, conducting shorebird surveys or chopping up meat for fox baits ready to disperse across our parks.
What's the most amazing thing you've seen at Lincoln National Park?
There are lots of amazing things I have seen over time. Wildlife sightings can be quite unique, it's all about being in the right place at the right time.
Some highlights include seeing a sea eagle dive down from Wanna Sleaford Dunes, catch a fish then fly off with its catch, and seeing a pair of hooded plovers with chicks at their feet on a beach near Wanna.
I would like to think the threat abatement programs we undertake, like fox control, helps these species successfully breed.
What are your insider tips about Lincoln National Park?
Take the bumpy limestone tracks to Maclaren Point and visit the gorgeous beach. It'll be worth the bumps, and don't forget it's only accessible by four-wheel drive.
Try the Stamford Hill Hike and take in the magnificent views at the top when you reach the Flinders Monument.
This story was originally posted in April 2016