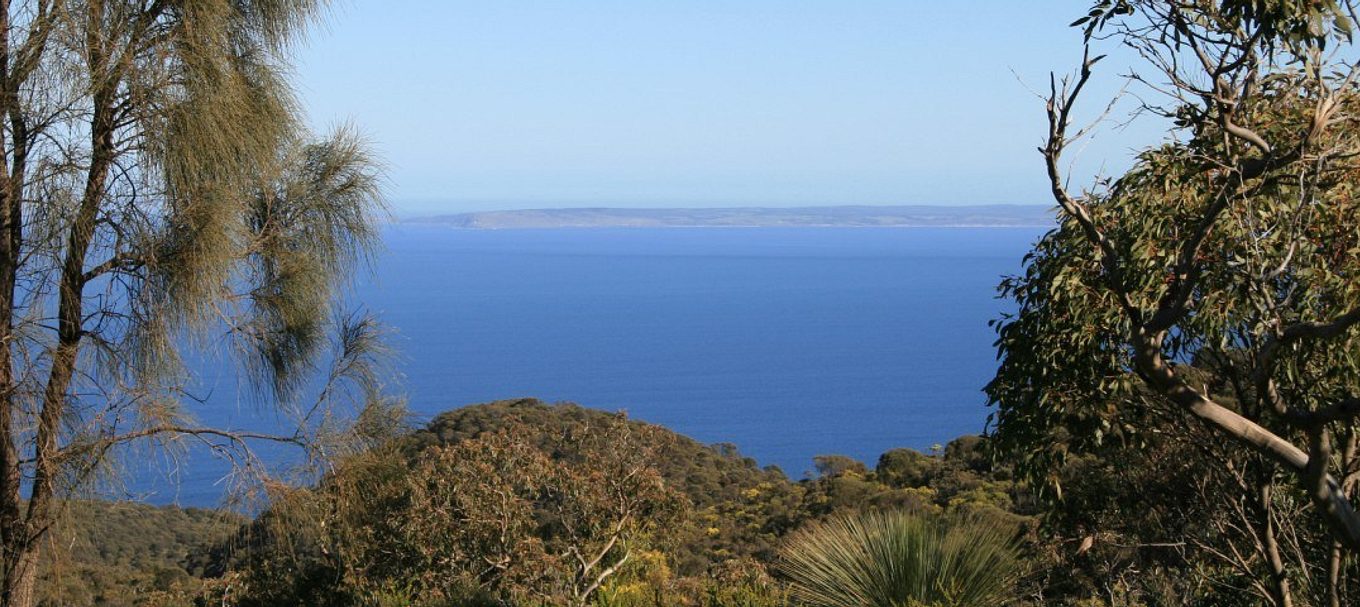 10 things to see and do at Deep Creek National Park
Get yourself ready for an unforgettable escape with these ideas from our park insiders.
Located 100 kilometres south of Adelaide, Deep Creek National Park was established in 1971 and has been one of South Australia's most loved camping destinations ever since.
Whether visiting for a daytrip or staying longer to camp, you'll have time to explore some of the 15 walking trails, letting the spectacular landscapes invigorate and soothe your soul.
The park has the largest remaining stringybark forest in the region, wildflowers that bloom every season, and more than 400 native plant species throughout. This beautiful setting provides habitat for an array of Australian wildlife such as western grey kangaroos, scarlet robins, yellow-tailed black cockatoos, southern brown bandicoots and bearded dragons – just to name a few.
While visiting it is important to acknowledge the deep spiritual connection Kaurna and Ngarrindjeri people have with the region. So be respectful – leave nothing behind besides your footprints.
If you're keen to experience the park for yourself, autumn is an ideal time to visit. It brings cooler days and new life begins to emerge everywhere you look. Re-energise and draw in some new life for yourself, get a taste of adventure during the day, and at night relax under a sky so clear you can gaze deep into the Milky Way.
Here are 10 ideas to explore on your next trip, prepared for you by the park's passionate rangers and Nature Play SA:
Watch the sunset over Kangaroo Island from Cobbler Hill Picnic Area, and keep an eye out for wildlife that become active at dusk, such as ring-tailed possums, bats and western grey kangaroos.
In late autumn and early winter take a stroll along the Stringybark Loop and spot a variety of fungi, such as coral fungi, dye balls, and little bleeders.
Following the end of total fire ban in late autumn, book a site such as Tapanappa Campground and toast marshmallows over a campfire.
For those up for a day-long challenge, venture the Deep Creek Circuit Hike (11 km return), which offers amazing views of the park and plentiful encounters with wildlife such as echidnas and bluetongue lizards.
From Cobbler Hill, Tapanappa, or Trig Campground, or as a daylong endeavor, find a part of the Heysen Trail to walk in the early morning and spot the resident birds, such as the superb fairy-wrens and white-browed scrub-wrens.
Head to Tapanappa Lookout and walk either the Deep Creek Cove Hike that leads down to the beach, or the Deep Creek Waterfall Hike for a view of the stunning waterfall.
In the evening, just before sunset, find a spot around your campground to sit and watch the sky for bats as they become active. You may also get a glimpse of the yellow-footed antechinus or the elusive southern brown bandicoot.
On a calm day head down to Blowhole Beach via Blowhole Beach Hike, or get there with your four wheel drive, to explore the shoreline and see what natural treasures have washed up, such as cup sponges, cuttlefish and different types of seaweed.
On a clear night find somewhere around your campsite to watch the night sky, spot the Milky Way and Southern Cross – stargazing smartphone apps are available to help.
On a foggy morning, stroll along the Forest Circuit Walk and experience how different the forest feels in these conditions.
Here's a glimpse into what you can see at Deep Creek:
Deep Creek National Park
The question now is…why wouldn't you? Book now to secure your favourite campsite for your next visit, or head along on a day trip.
Deep Creek National Park is featured asNational Parks and Wildlife Service South AustraliaPark of the Month for April, but there's plenty to see and do all year round.
For more ideas of things to look out for in other South Australian parks, be sure to type '10 things to see and do' in the search option at the top of this page.
(Main image courtesy of Dennis May)
This story was originally posted in April 2017.