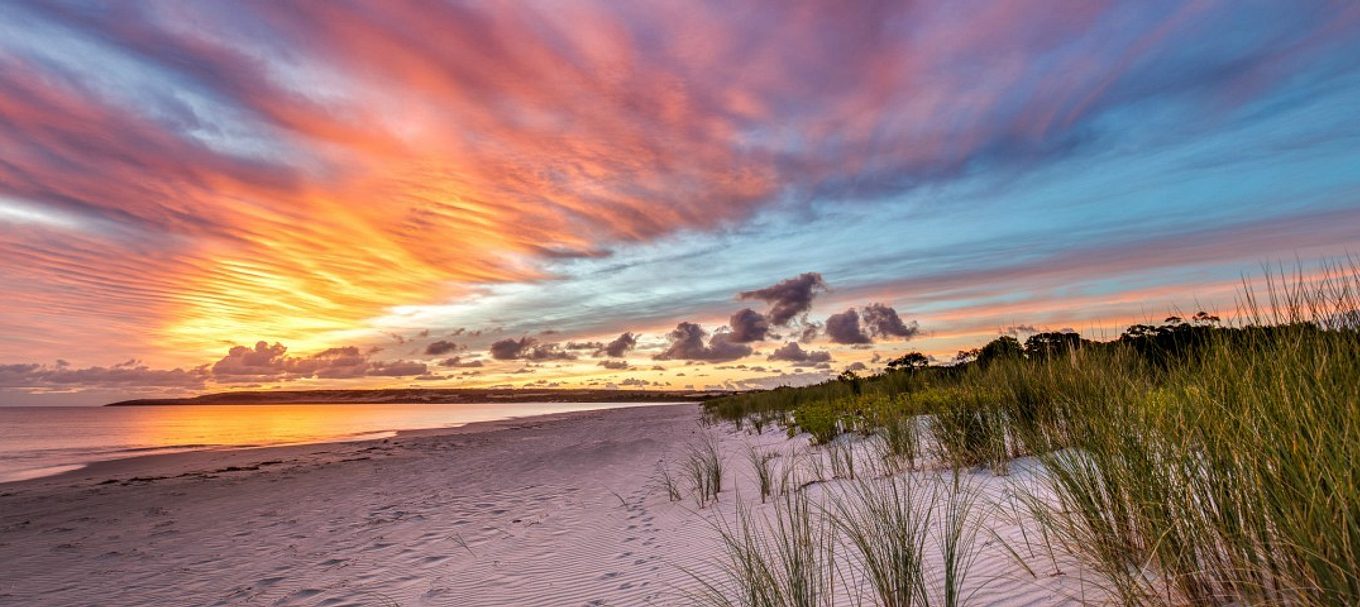 10 treasures of Kangaroo Island
Kangaroo Island is known as one of South Australia's must-visit locations. Here's what to do while you're there.
Kangaroo Island has a well-earned reputation as an amazing spot to visit, but with so much to do, it's hard to know where to start.
Here are some tips for a great stay to help you make the most of the island's unique scenery, wildlife and heritage.
1. KI Wilderness Trail
This five-day, 61km trail is one of Australia's great walks, and you should definitely try it for yourself. Beginning at the Flinders Chase Visitor Centre and ending at Kelly Hill Caves, it weaves its way through the most botanically unique area in all of South Australia, offering spectacular coastline views over the Southern Ocean. There are four campsites to break your journey along the way, but if you prefer something more luxurious, tour operators offer a number of options that include overnight stays in lodges.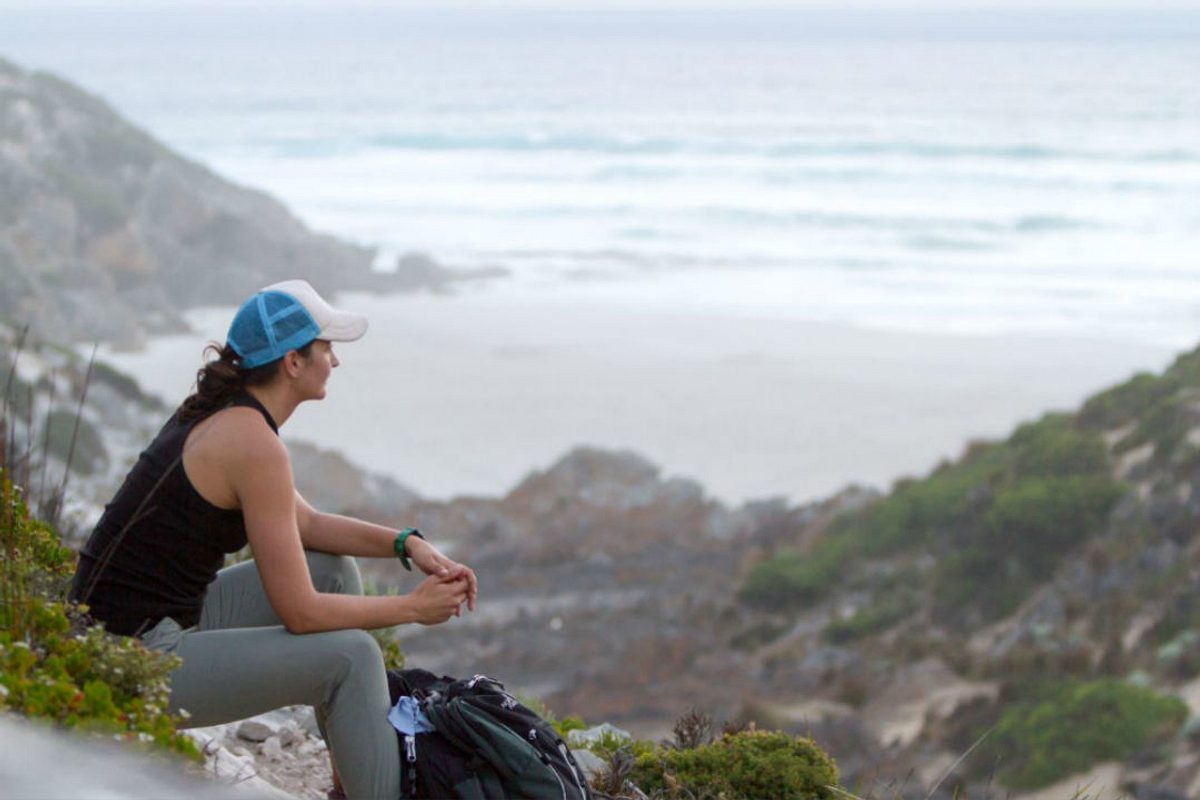 2. Seal Bay
Seal Bay is the only place in the world where you can walk on the beach with the endangered Australian sea lion. The area is home to a breeding colony of about 800 sea lions, and if you time your visit well, you can expect to see lots of adorable pups. You can choose from a guided tour on the beach, or a self-guided tour on the boardwalk.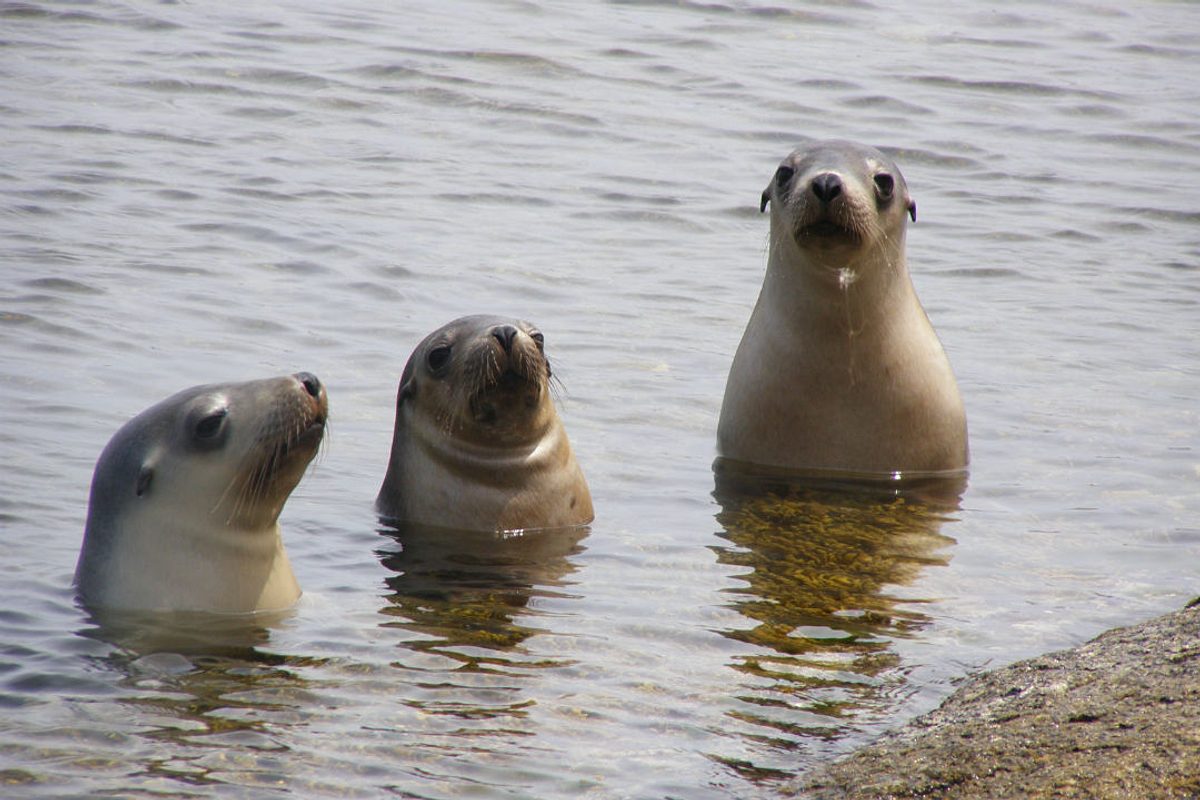 3. Kelly Hill Caves
Set in the natural bush setting of Kelly Hill Caves Conservation Park, these caves are full of amazing limestone formations built up over millions of years. Guests can wander the Show Cave, marvelling at the shapes and colours of the stalactites and stalagmites, or join an adventure caving tour with an experienced guide to see the other hidden chambers.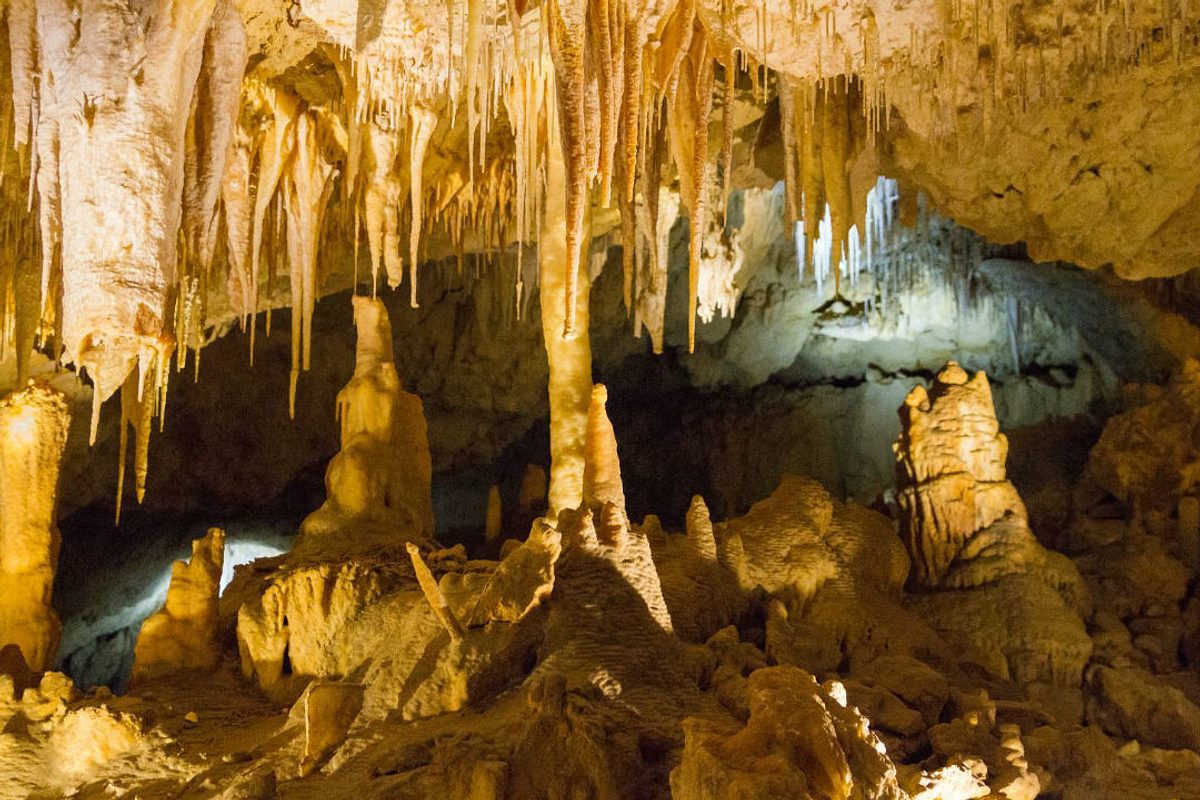 4. Admiral's Arch
Admiral's Arch is an intriguing rock formation on the south-western tip of Flinders Chase National Park, at Cape de Couedic (pronounced 'coo-dee'). A colony of long-nosed fur seals lives nearby the amazing limestone arch, and you can see them lounging and playing on the rocks and in the water.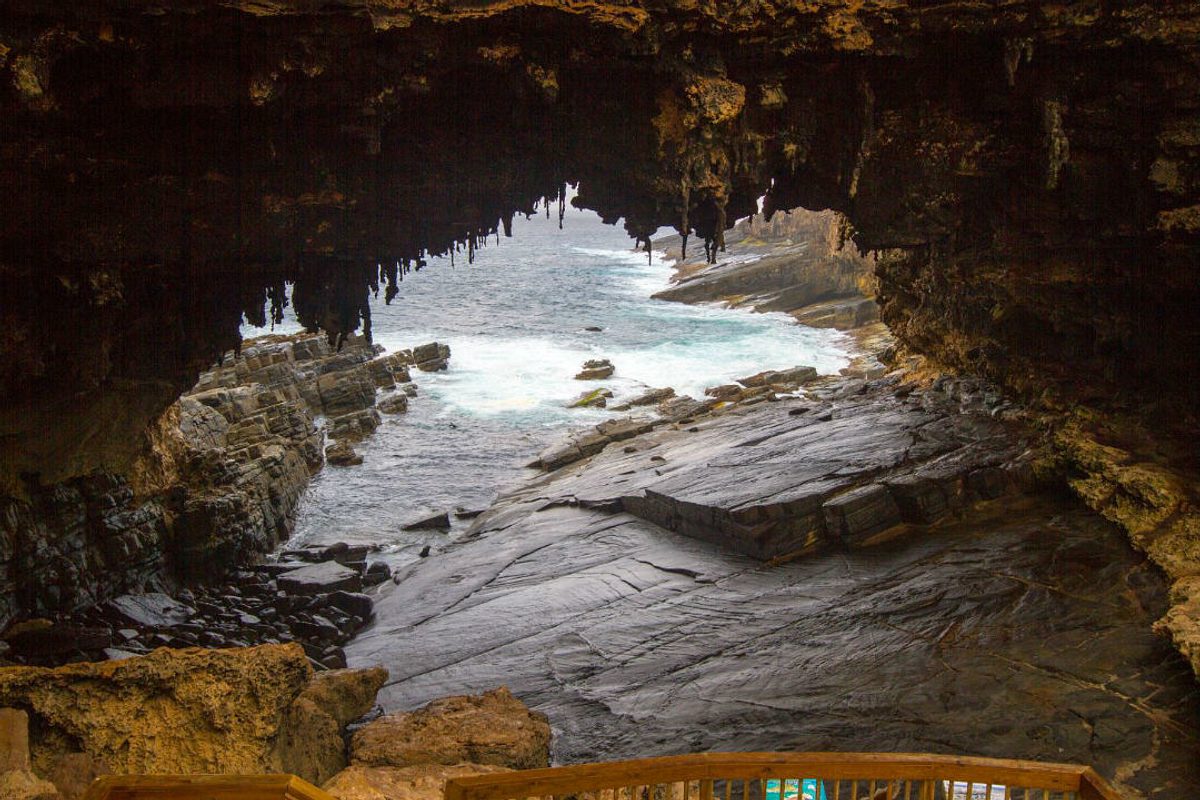 5. Remarkable Rocks
Are you sensing a rock theme yet? Also located in Flinders Chase National Park, Remarkable Rocks is Kangaroo Island's best-known landmark. The 500-million-year-old granite boulders have been sculpted over the ages by wind and water, leaving behind stunning shapes covered in orange lichen.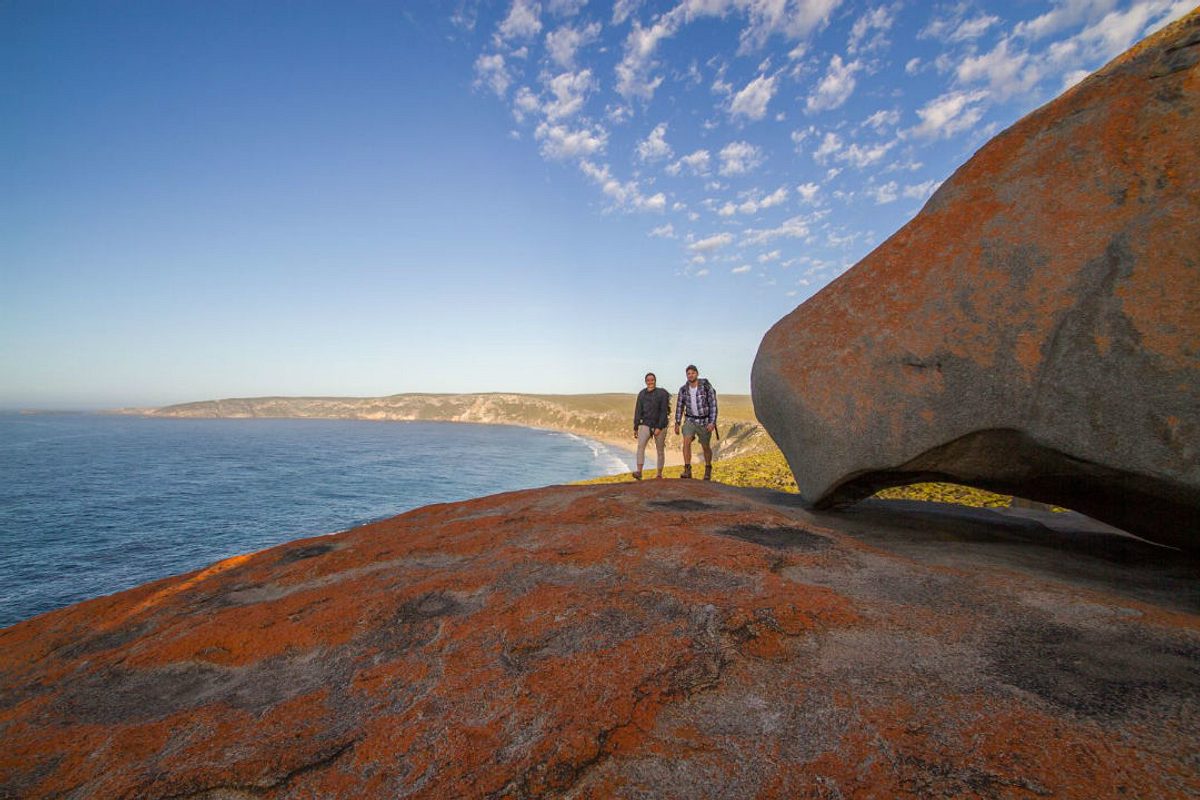 6. Sponge Gardens Sanctuary Zone
SA has a network of 19 marine parks, including Encounter Marine Park, which takes in the eastern end of Kangaroo Island and spreads out to the mainland from Port Noarlunga to the Coorong. The Sponge Gardens Sanctuary Zone is one of 10 sanctuary zones in the park, and it's a fantastic place to dive, providing habitat for iconic species such as blue groper, harlequin fish and southern blue devil, as well as large sponges.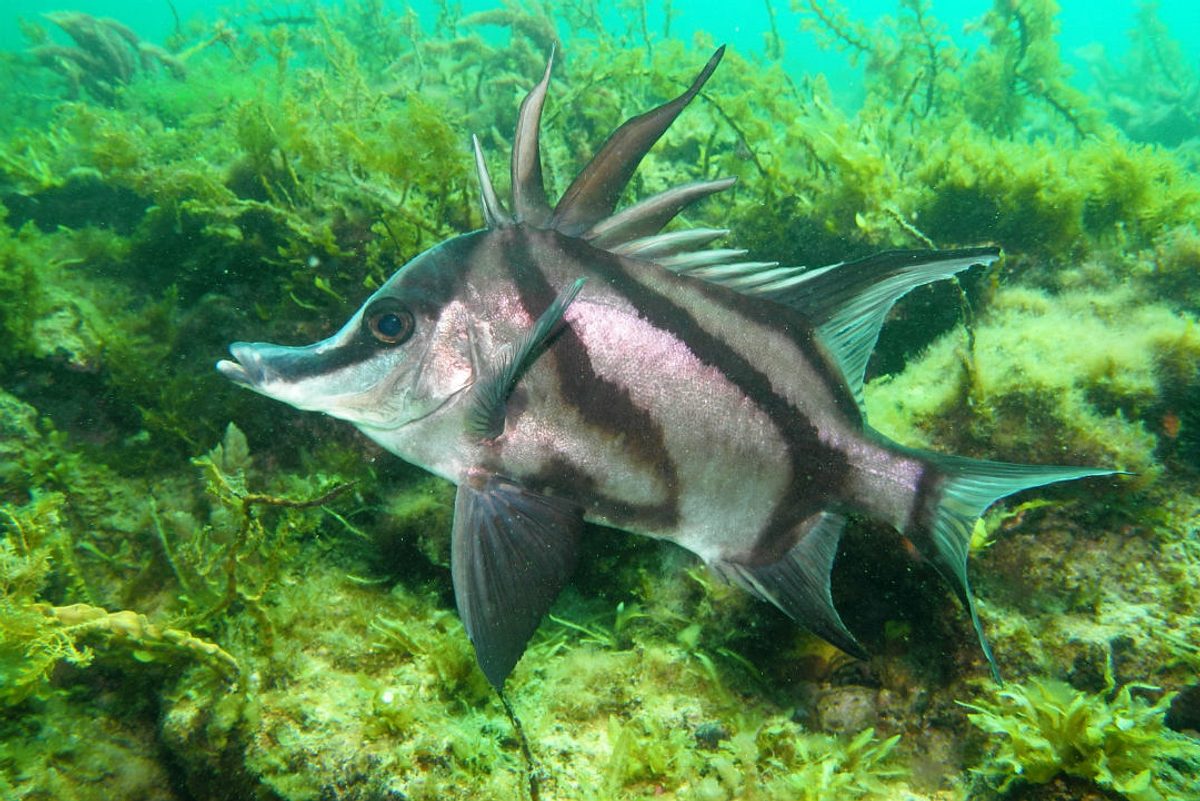 7. Wildlife
Home to hundreds of native species, including more than 270 species of birds, Kangaroo Island has been called Australia's Galapagos. It is free from many pest plants and animals, providing a refuge for threatened and endangered species that makes it the perfect destination for wildlife-watchers. Keen-eyed visitors will spot Rosenberg's goannas, echidnas, tammar wallabies, glossy black cockatoos, white-bellied sea-eagles, and even some of the thriving population of duck-billed platypuses.
Hot tip: If you want to have the best chance of seeing a platypus, try the well-named Platypus Waterholes in Flinders Chase at dawn or dusk.
8. Maritime heritage
The waters around Kangaroo Island are famously treacherous and have claimed at least 80 ships and many lives since European settlement in 1836. The Kangaroo Island Shipwreck Trail includes seven wrecks including some that are excellent dive sites, such as Portland Maru, Fides, Osmanli and Loch Venachar.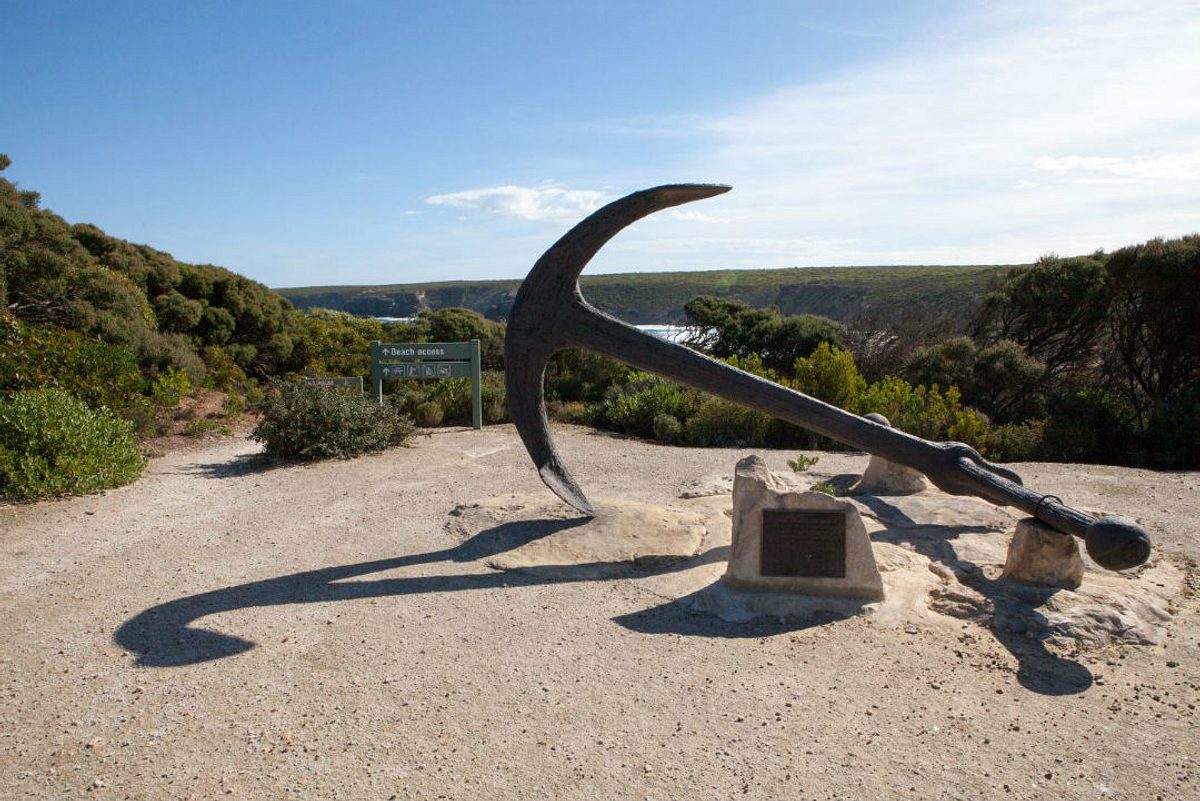 9. The lighthouses
Lighthouses helped reduce the number of ships lost off its coast, and are now an important aspect of the island's maritime safety and heritage. The island is home to historic light stations at Cape Borda, Cape du Couedic and Cape Willoughby. Cape Borda and Cape Willoughby both have a visitor centre and a museum, and lighthouse tours are available there and at Cape Borda. But the best news? You can stay in the heritage-listed lightkeepers' cottages.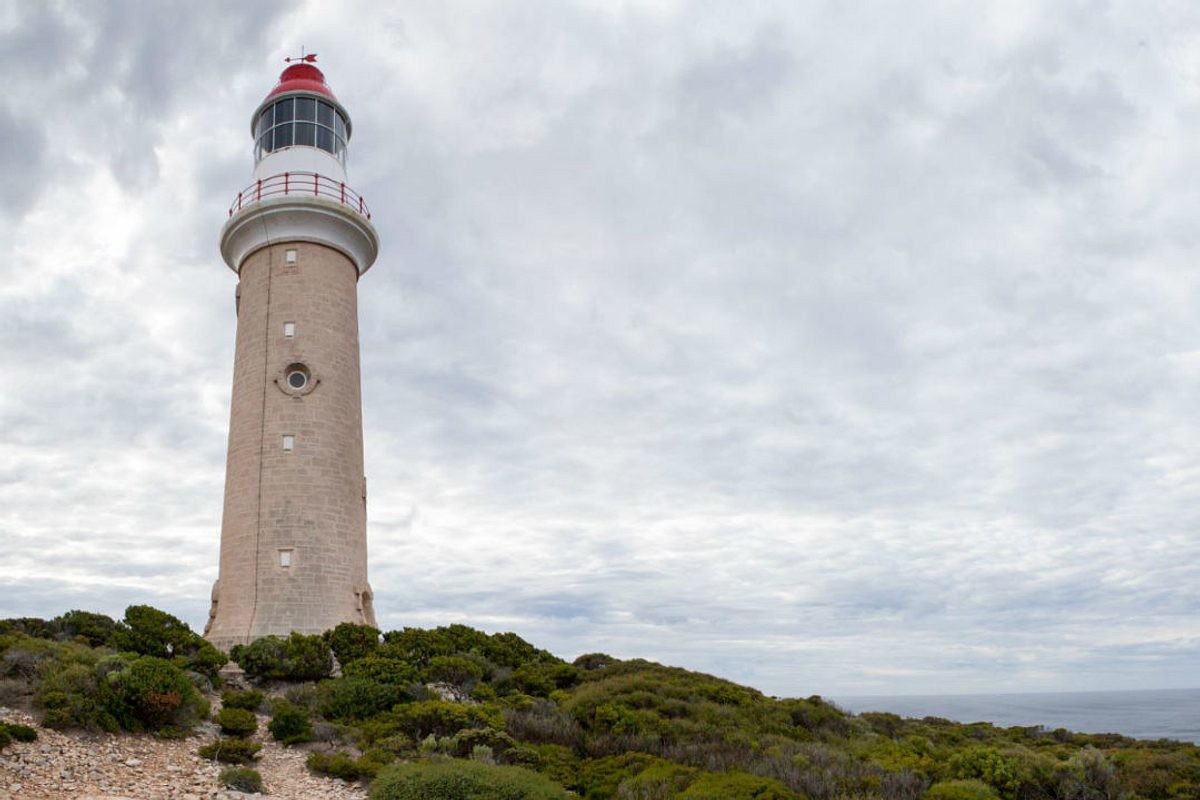 10. Antechamber Bay
There is no shortage of amazing beaches on Kangaroo Island, but the long sandy beach at Antechamber Bay in Lashmar Conservation Park is a real stand-out. Lashmar is an ideal location for swimming, fishing and birdwatching and is just a short drive from Cape Willoughby light station. Explore the park further by canoeing along the tranquil Chapman River which flows through the park and into the sea at Antechamber Bay. A scenic picnic area and campground are also available in the park.