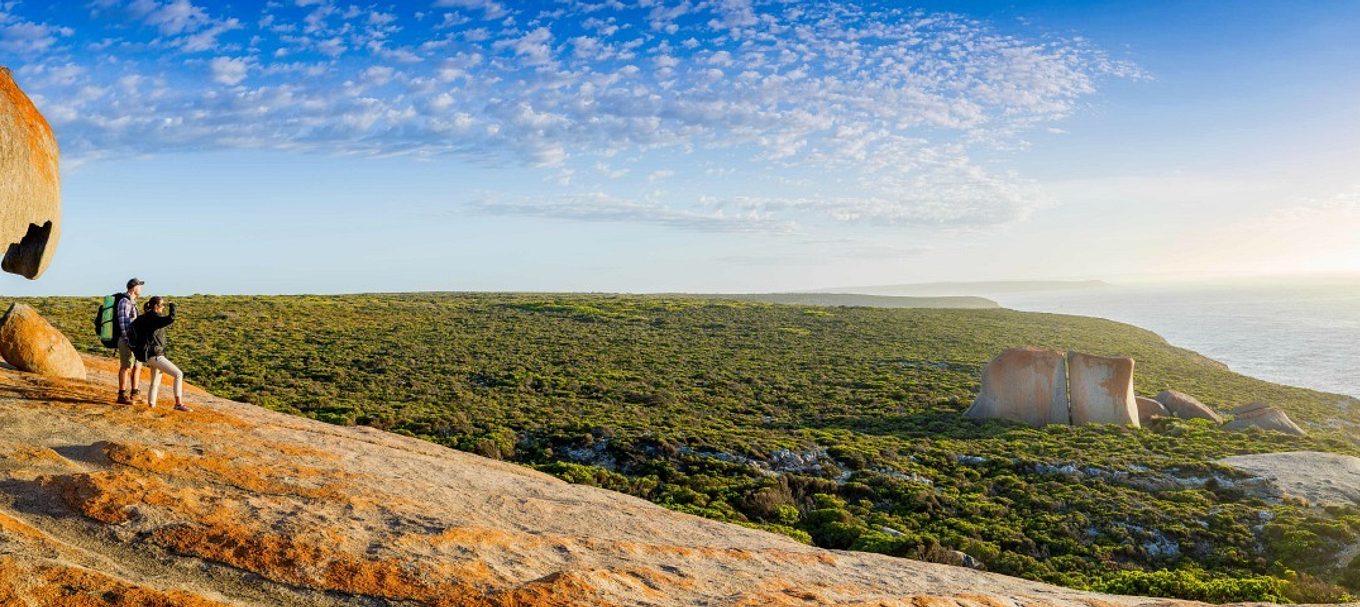 Know before you go: Kangaroo Island Wilderness Trail
Planning to hike the Kangaroo Island Wilderness Trail – Fire Recovery Experience? Be prepared with these tips.
The first days of autumn herald the start of the walking season, so what better time than now to think about your next big hike?
Enter the Kangaroo Island Wilderness Trail (KIWT) – Fire Recovery Experience, one of South Australia's most spectacular multi-day walks.
Spanning 75 kilometres at the western end of South Australia's Kangaroo Island, the trail gives visitors the opportunity to experience the beauty of Flinders Chase National Park, as well as the aftermath of the 2019–20 summer bushfires that ravaged this national park.
The fires burnt through more than 200,000 hectares on the island, including 96 per cent of Flinders Chase (and the adjoining Ravine des Casoars Wilderness Protection Area), and the entirety of the KIWT and its associated infrastructure.
But in the spirit of restoration and regeneration, the trail is being brought back to life – now rebadged as the KIWT – Fire Recovery Experience.
Understandably it's a different experience now, but it's one that offers visitors a unique chance to notice the impacts of the devastating bushfires and see panoramic vistas the fires have unveiled. Plant life is bouncing back, turning the landscape green again.
Big Heart Adventures were the first walkers to complete the KIWT – Fire Recovery Experience in December 2020. Check out their blog or watch their video.
The KIWT – Fire Recovery Experience does not include on-trail camping or accommodation, so you will complete the trail as a series of day walks, and have the luxury of a hot shower and soft bed each night!
If you're planning to take a walk on the wild side, here are some tips that will make your experience as safe and enjoyable as possible:
1. Plan your trip
All walkers must book their KIWT – Fire Recovery Experience through a licenced tour operator.
Travelling with a tour operator provides a safe and easy way to access the trail. There are a range of options to suit everyone. For those that prefer to go it alone, choose an operator that will provide daily transfers between the trail and your nearby accommodation. If you're after a lot more support, consider a fully escorted tour from Adelaide.
Book your trip well in advance. Depending on the package you book through your licenced operator, you may also need to arrange your accommodation, transport by air or sea, and transfers to and from your accommodation.
Study maps and route guides ahead of the walk. Your licenced tour operator will provide you with all the information you need to walk the trail, such as maps and updates on weather conditions.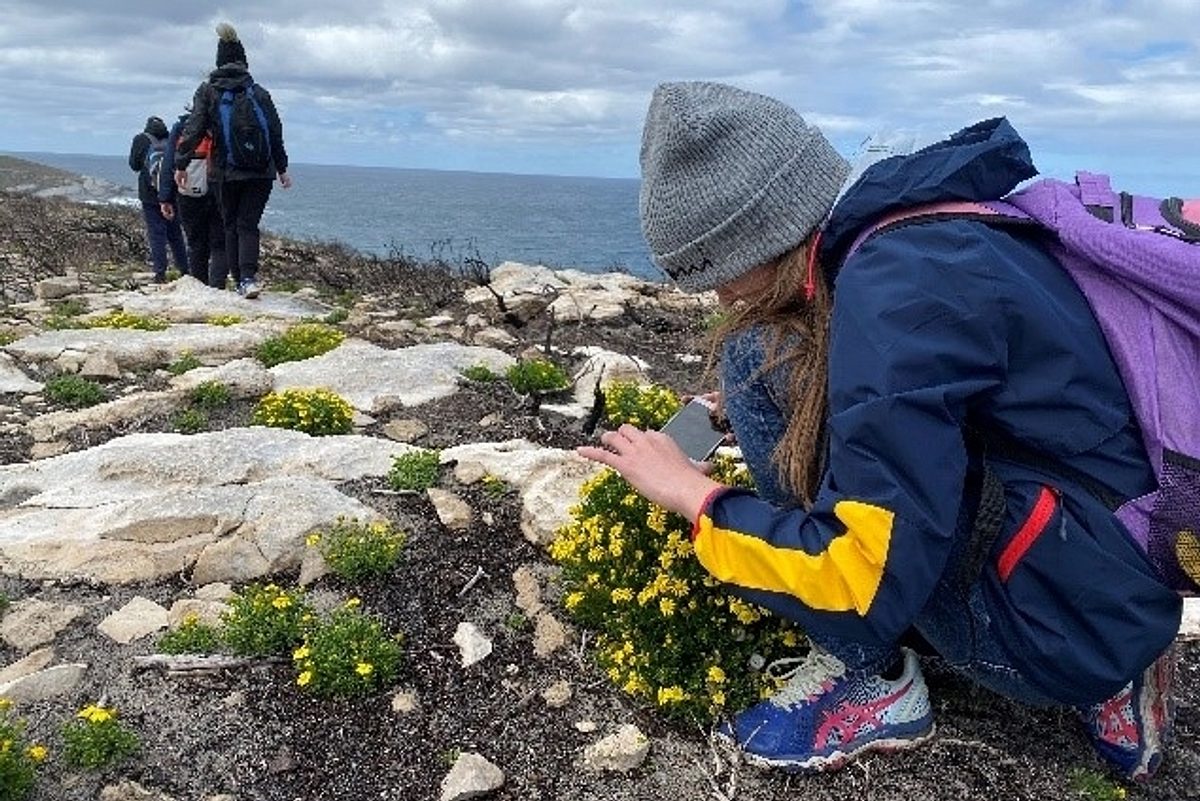 2. Watch where you walk
Make sure you look where you're walking while you're on the KIWT – Fire Recovery Experience. This special experience deserves your full attention. Slow down and look closely. Look down to see tiny seedlings emerging, look around for signs of wildlife such as echidna and goanna diggings, and look back at how far you have come.
Also, make sure to record any wildlife that you spot. Recording your observations allows scientists to track species and plan conservation activities.
The trail weaves amongst rock, stretches of beach and forest, so it's important that you're wearing supportive footwear and are prepared to encounter a mix of surfaces.
While on the trail, don't worry about stepping on plants! The foot traffic of walkers will help keep the vegetation regrowth down along the trail. Of course, take care not to stray from the trail, as this will give the environment the best chance to recover.
3. Know your limits
A reasonable level of fitness is required to walk the trail. You can expect to walk between 3.5 to 7 hours a day.
The amount of time it takes to walk each section will also depend on your fitness levels, weather conditions, how much weight you are carrying, and how long you stop to take in the scenery, check out the wildlife, and rest breaks.
As you will not be camping on the trail, you won't need to carry a heavy pack, so if you've ever wanted to do the KIWT but have been daunted by the physical challenge, now is a great time to tick it off your bucket list.
Plus, the slower you go, the more you will notice!
For your own safety, be willing to seek assistance if the walk is more difficult than expected.
4. Not for the young ones
The five-day trail is not recommended for little people under the age of ten, due to the long distances that need to be travelled, exposed coastal environment and changeable weather conditions.
However, as the KIWT – Fire Recovery Experience is a series of day walks, check with our licenced tour operators about walking one of the easier sections with your family.
5. Be prepared
Pack clothing and equipment to suit changeable weather conditions. Take plenty of snacks and ensure you carry sufficient water while you're on the trek (there is no water available along the trail). Your licenced tour operator may provide equipment and catering, so check with them about what you need to pack.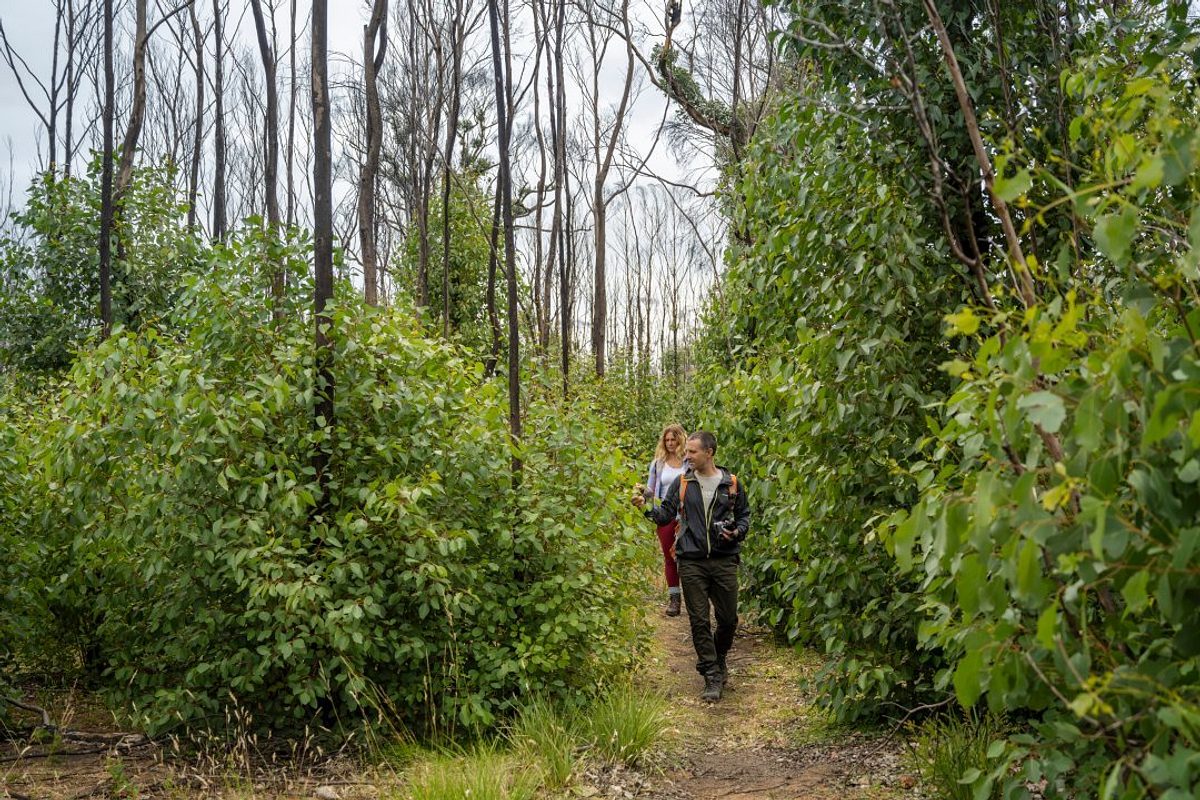 6. Sharing the experience
Walk with a companion or a number of friends wherever possible. The trail is such a memorable experience – why not share it with your nearest and dearest?
7. Be aware of the weather
The best time to go is from March to November, however every season on Kangaroo Island offers something different, so you're sure to have an amazing experience whenever you visit!
Kangaroo Island's weather is variable year-round, and changes in temperature and conditions can occur suddenly and without much warning given the island's exposed location. You're likely to experience a bit of everything on your walk – sunshine, wind and rain.
Depending on the conditions, you may need to change or adapt your itinerary. It's a good idea to check the Bureau of Meteorology for the latest weather updates.
For more information on the Kangaroo Island Wilderness Trail – Fire Recovery Experience, visit the website.
This story was originally posted in September 2016, and has been updated with new information.