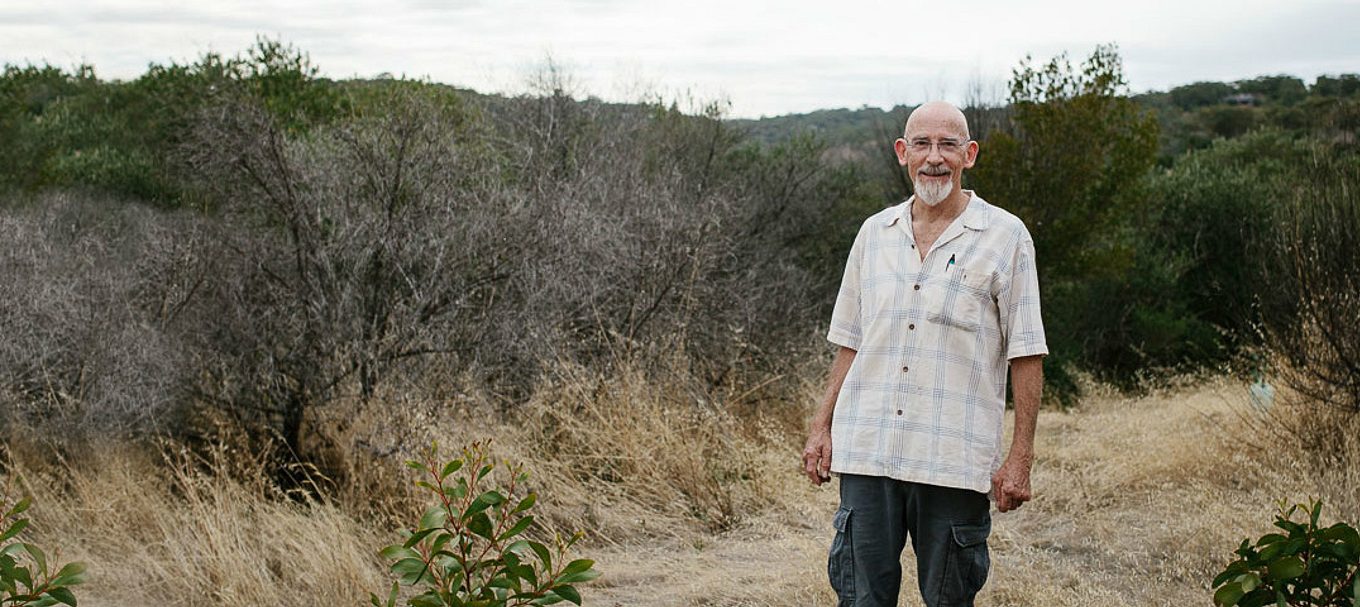 10 things to see and do in Shepherds Hill Recreation Park
Try one of the many activities on offer in this picturesque urban sanctuary with some ideas from our park insiders.
Shepherds Hill is a popular and accessible recreation park located just 11 kilometres south of the Adelaide CBD. Its convenient location allows you to easily escape from busy suburban surrounds, relax, and take in 360 degree views of the Adelaide coastline, hills and plains.
The park is a recreation lover's paradise and it's easy to see why. It's well-known amongst mountain bikers – and with 16km of mountain bike trails, there is a track suitable for every level of rider expertise. Horse riders can enjoy the shared-use trails and join the pony club located in the park. Archers can take aim by joining the local archery club, which has clubrooms and a canteen onsite.
A highlight for many visitors is the park's endangered grey box grassy woodland, one of the few of its type remaining in South Australia. These magnificent trees are a haven for a variety of birdlife, providing hours of entertainment for bird watchers. Lots of other wildlife species also call this park home – look for western grey kangaroos, koalas, shingleback lizards, bats, possums and short-beaked echidnas.
This suburban retreat is the perfect setting for a family daytrip – pack a picnic and let the kids run free, explore, and connect with nature. Why not enjoy one of the park's many beautiful bushwalking trails, which are suitable for the whole family, including your four-legged family members.
Don't forget to pack your camera, especially in autumn. After summer, the park is filling with new life from fungi, frogs, moss, wildflowers and flowing creeks.
If you are keen to experience the park for yourself, here are 10 ideas for your next adventure, prepared for you by the park's passionate rangers and Nature Play SA.
In the evening, head up to Seaview Loop to find the Maggy Ragless seat and watch the sunset over the Adelaide plains and coastline.
Challenge yourself by taking a hike along the Grey Box Loop, and keep an eye out for the rare Cunningham's skink.
Walk along a section of the Grey Box Loop and spot the white flowers of the old grey box trees. For a greater challenge walk the 2.8 km loop in full.
Go for an early morning walk to listen and spot the many birds that call the park home, such as the Adelaide rosella which you may see nesting in old tree hollows.
After heavy autumn rains head out for a walk along River Red Gum Loop and spot the different types of moss and lichen as they come to life.
On a clear autumn evening head to the Seaview Loop and find a place to watch the sunset as it sets the sky alight with colour.
In late autumn, explore the link trails around the creeks and listen out for the 'crick-crick-crick' of the common froglet.
Go on a scavenger hunt along River Red Gum Loop and look for different shaped rocks, colourful feathers, fallen gum tree flowers, and other natural treasures – just remember to put them back before you head home.
Depending on your mountain bike skill level: try your training wheels at the Kids' Zone, get some air at The Bowl, or challenge yourself and try the Diagonal Ascent and the Intermediate Downhill.
On a sunny autumn day stroll along the Seaview Loop and see if you can spot mobs of western grey kangaroos on the ground, or Nankeen kestrels in the sky.
Park of the month events
Shepherds Hill Recreation Park is featured as National Parks SA and Nature Play SA's Park of the Month for May, bringing with it a range of fun activities you can take part in:
Ranger Guided Walk – Saturday, 20 May (2 sessions)
Friends of Shepherds Hill Park Working Bee – Saturday, 6 May and Saturday, 20 May
Friends of Heysen Trail Sunday Walk –Sunday, 28 May
Introduction to Night Mountain Biking – Wednesday, 10 May and Friday, 26 May
Core Skills Mountain Bike Course – Saturday, 6 May
Intermediate Mountain Bike Skills Course – Saturday, 27 May
For all the details including session times and how to book, visit the National Parks SA website.
Shepherds Hill Recreation Park has plenty to see and do all year round. Check outNature Play SA's brochurefor the perfect selection for every season.
For more ideas of activities in other South Australian parks, be sure to type '10 things to see and do' in the search option at the top of this page.
(Main image courtesy of Jason Tyndall, Nature Play SA.)