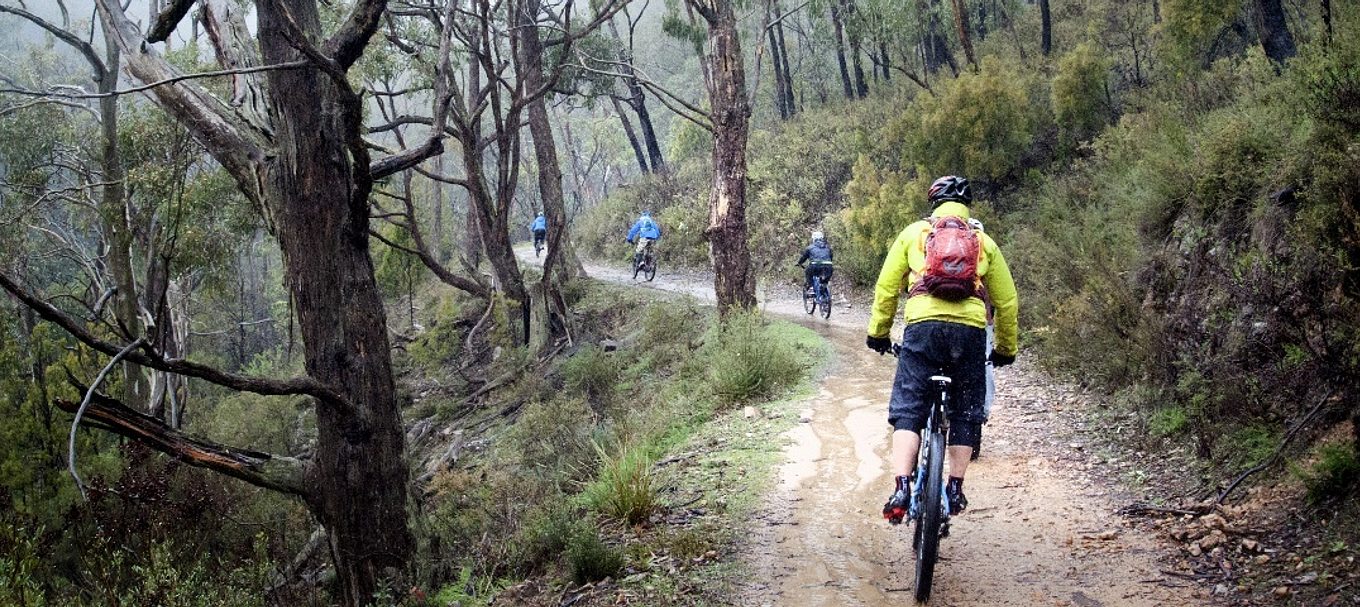 Know before you go: mountain-biking
Be inspired to get your wheels in motion – hear from a first-time rider as she heads down a scenic Adelaide track.
You don't have to be an expert to get on your bike and enjoy one of Adelaide's best beginner mountain-biking experiences.
If you're keen to see what mountain-biking is all about, Cleland National Park's shared-use trails can be found just 6 kilometres from the city.
Starting from the carpark at Mount Lofty Summit and descending through Cleland National Park, this 10-kilometre adventure will get your adrenaline pumping as you navigate your bike over sections of bumpy terrain and – if there's been lots of rain – through flowing creeks.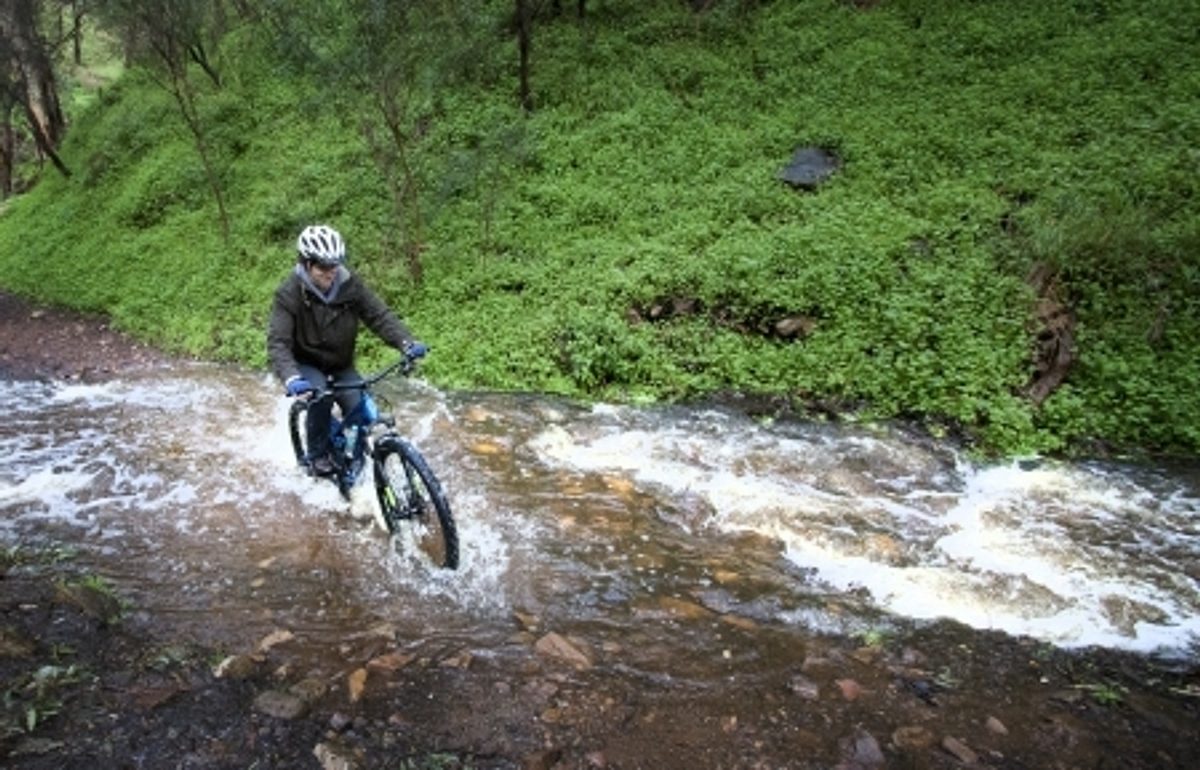 Keep your wits about you as you take off from the summit down the Warre Track. You'll ride down a steep 700-metre stretch of rough terrain that's a little more challenging than the rest of the track.
If you can get through this part of the track, you'll be in fine form to handle what lies ahead.
Continue riding until the track connects onto a flatter section – here's where you'll get some relief.
Once you reach the bottom of that track, you'll pop out on Mount Lofty Summit Road, directly opposite the sealed road that takes you to Cleland Wildlife Park. Why not take the opportunity to visit the park – it's one of South Australia's iconic wildlife experiences and well worth the entry fee.
This pit stop is a great excuse to re-fuel with some delicious coffee and cake. Just make sure you've locked up your bike before you go in.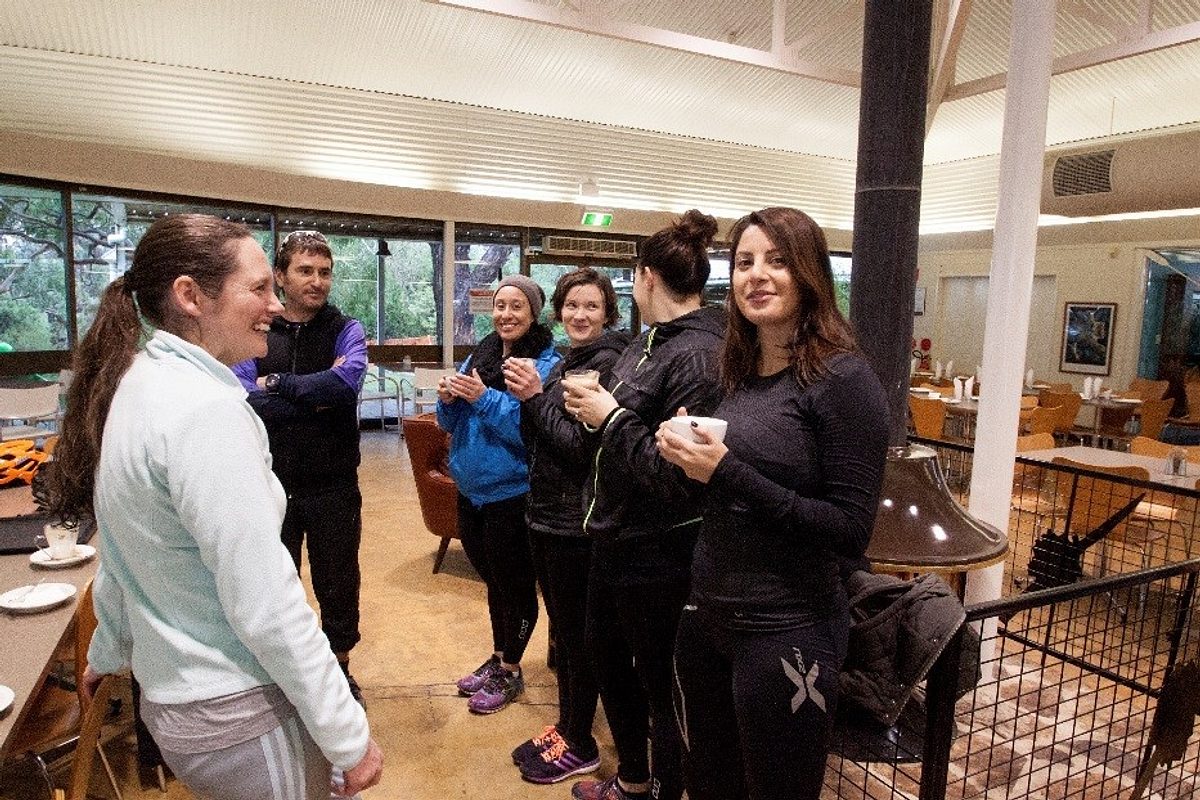 A visit to Cleland isn't complete without meeting some of the local residents like potoroos, kangaroos and emus – so don't forget to grab a bag of animal feed for $2 and get up close to feed them.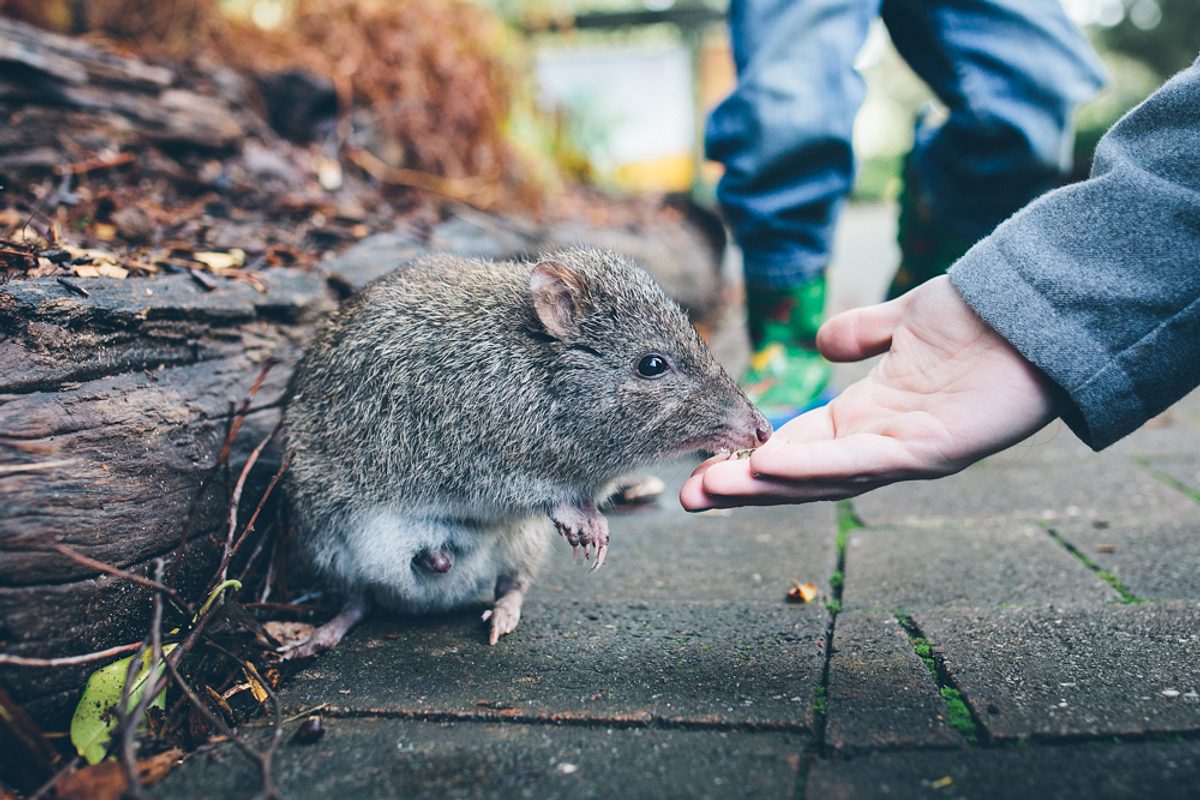 When you're ready to say goodbye to your new-found furry friends, hop back on your bike and cruise through the car park to head down Long Ridge Track. This is another great place to spot wildlife like kangaroos and koalas, so keep your eyes peeled.
Turn right down the hill onto Bartril Spur Track, and after a kilometre of flat trail you'll come around a hairpin bend and over a culvert. Have a break here – see if you can see any more koalas or elusive echidnas – and get ready for three short challenging sections of track.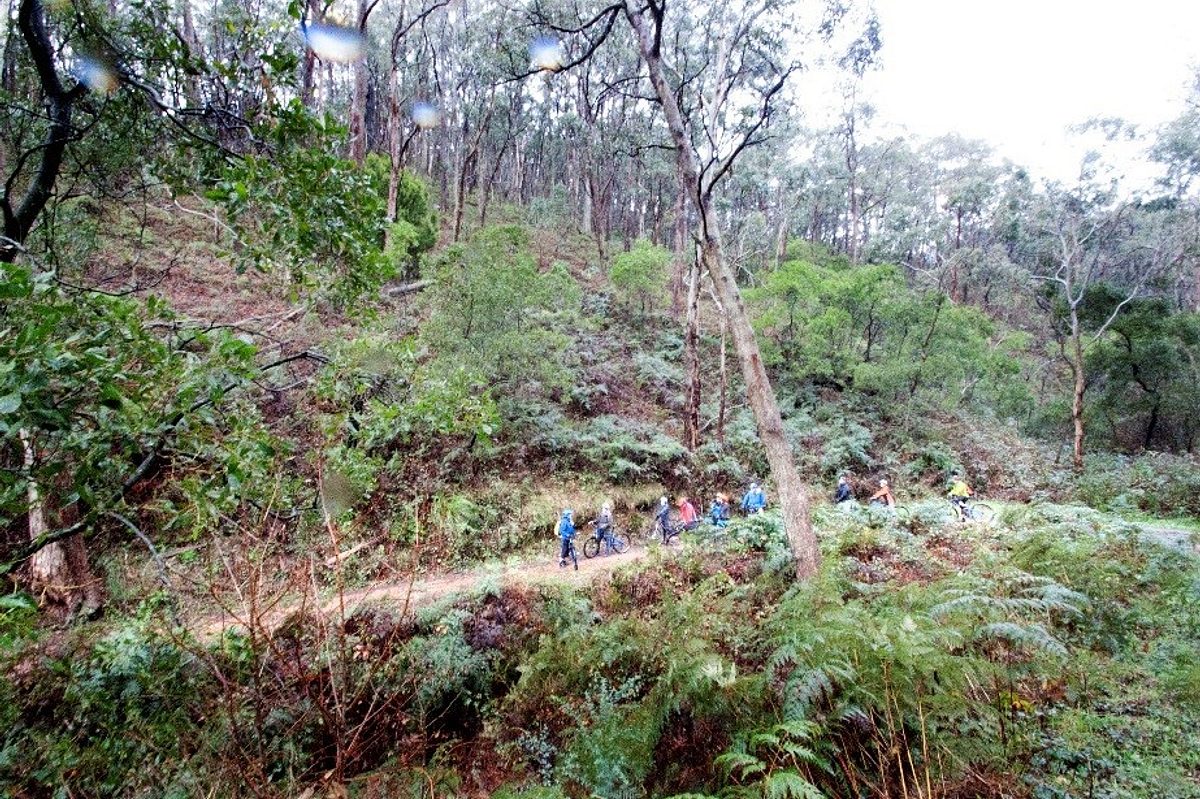 Keep your weight back and an eye on your speed as you work your way down the first two steep sections. Having made it down successfully, you've now prepared yourself for the steepest stretch of track you'll encounter on this journey.
The local mountain-bikers call this gully crossing 'Big Red'. If you can, roll all the way down without stopping and keep your momentum going to make sure you get up the other side of the gully.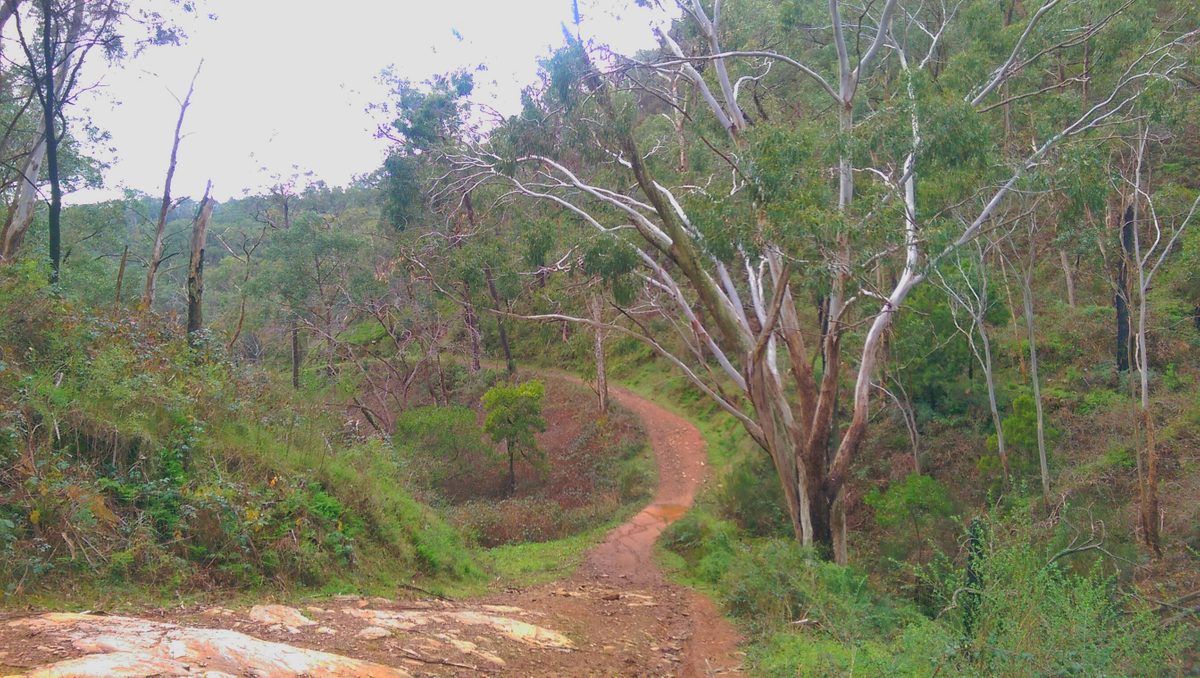 If it's your first time mountain-biking or you don't think you can make it across 'Big Red' – either from fear or a lack of fitness – there's no shame in hopping off your bike and walking it down the slope and back up the hill. Just remember to keep your hands on the brakes on the way down.
Once you've conquered this part of the track – either by walking or riding – you're home free and can sail your way along the remainder of the track, which then connects onto Chambers Gully Track.
At the end of this track you'll meet a sealed road which will bring you out to Waterfall Gully Road and back into suburbia. Give yourself a pat on the back – you're no longer a mountain biking newbie.
Don't forget to bring your camera along for lasting memories of the picture-perfect views and wildlife photography opportunities you'll see along the way. Koalas and cockatoos are often found perched among the trees, calmly watching the passing traffic.
If you're visiting Adelaide, haven't invested in a mountain bike just yet, or would prefer not to go it alone, you might like to contact a tour company to help you through your first experience.
Want some more options for parks to hone your mountain-biking skills? Check outseven of the best trails in SA's national parks, suitable for the whole family.

This story was originally posted in July 2016.