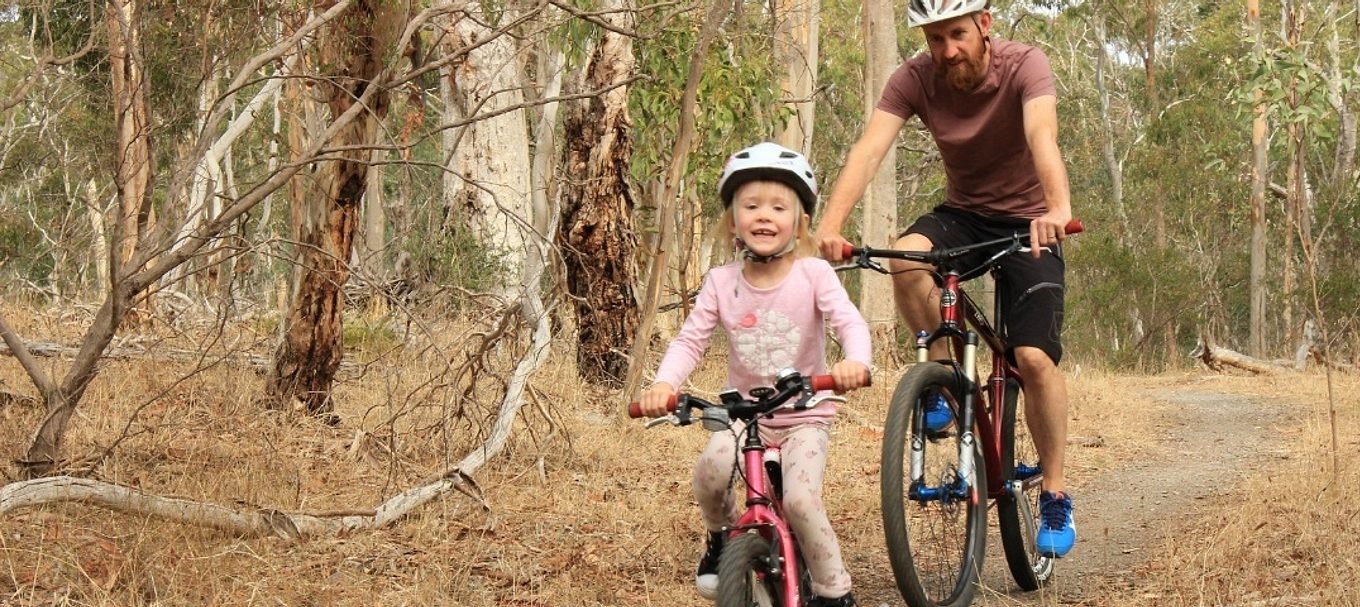 Seven great places to ride a mountain bike in Adelaide's national parks
Did you know you could ride a bike on any public road in a national park? Fire trails have also been opened up to cycling in some parks, while others have specifically-designed mountain bike trails. So why not grab your bike and go for a ride this weekend?
Belair has a great range of trails for everyone from beginners to more experienced riders. For an easy option, try a ride on the fire trails. For something a bit more strenuous, do the 12km Adventure Loop Trail around the park.
Follow the Wine Shanty Trail to Cleland Wildlife Park or, if you're really keen, challenge yourself by continuing up to Mt Lofty Summit.
Introduce the kids to mountain biking on the Beginners' Circuit or Easy Does It trail. Experienced riders can take on the Ruins Loop travelling clockwise for an exhilarating downhill run.
Para Wirra has a sealed road network that is ideal for bikes as well as cars. Take on the Scenic Drive up to The Knob Lookout for a view of the whole park.
Start with Surf and Turf to find your feet, then make you way via Little River to Gunner's Run, a fun flow trail for more experienced riders. New trails will also be opened in the park in the near future, so watch this space.
Shepherds Hill already has some fun trails, but stay tuned for new trail developments in coming months.
Ride around the wetlands in an easy loop that the whole family can enjoy.
Riding tip: Bike riding in parks is permitted on official tracks and trails and, if these are shared use tracks, watch out for other riders and walkers.