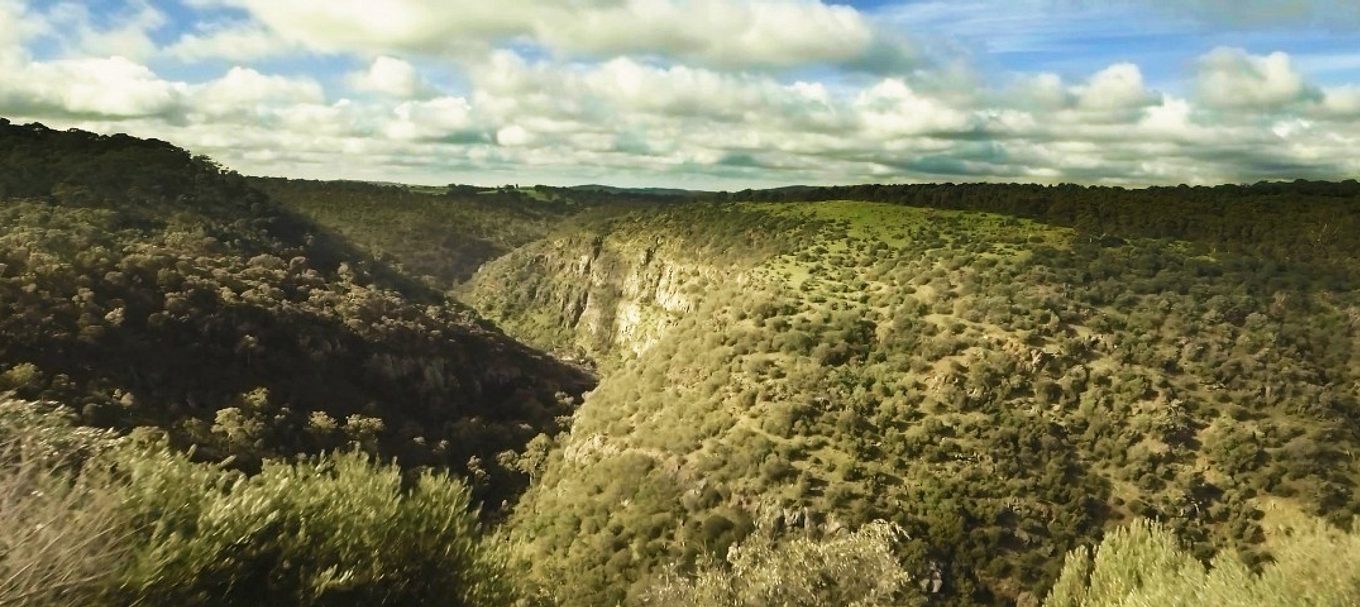 See Onkaparinga River parks by air
Discover one of southern Adelaide's natural gems – as you've never seen it before.
Onkaparinga River National Park and Recreation Park has been in the spotlight this August as Park of the Month, but no matter how many times you might have visited, you've never seen it quite like this.
A drone has flown over the tree-covered hills and valleys, through the red-cliffed gorge and along the river, offering a completely new perspective on a truly spectacular piece of native bush.
See it for yourself in the stunning video below.