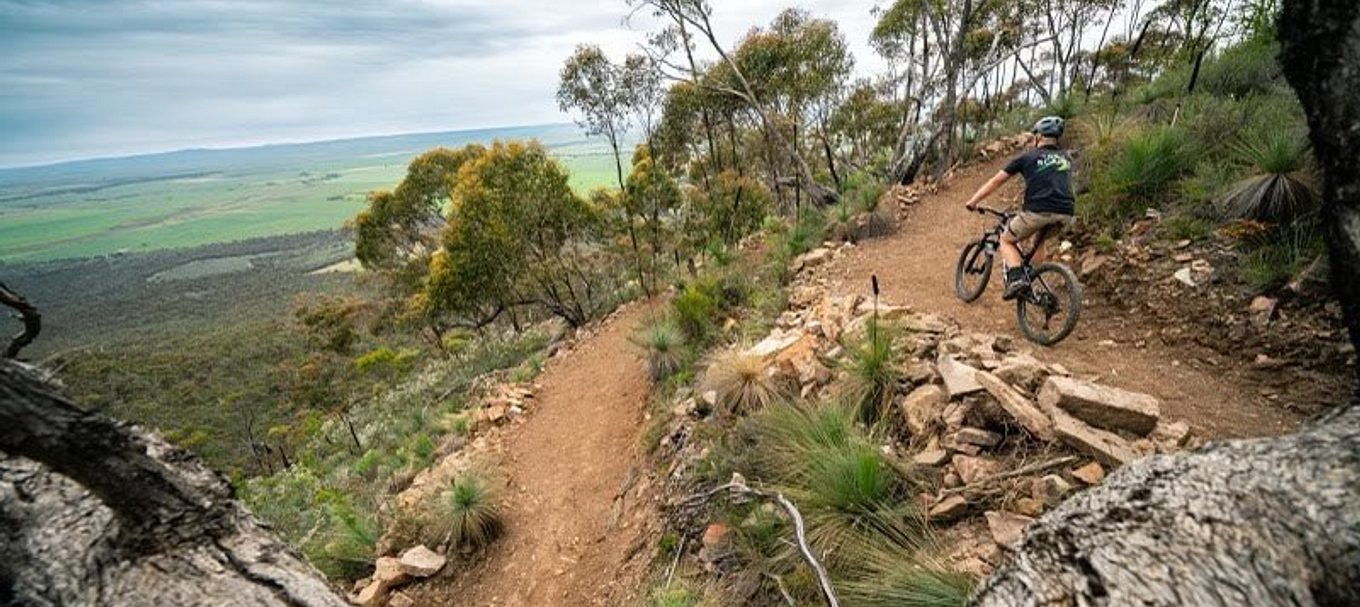 Explore the 'Epic' new mountain bike trail
If you're seeking a thrilling adventure that takes you off the beaten path and into the heart of nature, we have some exciting news for you.
South Australia's newest mountain bike trail has been unveiled at Mount Remarkable National Park.
A trail like no other
The Remarkable Epic Trail is an adventure for those riders who want a challenge! This 39km closed-loop trail meanders through the rugged beauty of Mount Remarkable National Park and its adjacent lands.
The trail offers a fresh perspective on the park, leading you through previously unexplored regions, revealing hidden gems along the way.
From the western side of the trail, you'll be treated to a dramatic view of the magnificent Black Range. The trail then loops back toward the charming town of Melrose, passing beneath the iconic Gibraltar Rock formations.

A harmony of culture and nature

One of the most remarkable aspects of the trail is the collaboration between TrailScapes and the Nukunu Wapma Thura Aboriginal Corporation. They've seamlessly integrated the unique cultural heritage and rich biodiversity of the region into the trail's design. This fusion of culture and nature makes the trail an enriching experience.

A part of something bigger

The trail is just one part of the Remarkable Southern Flinders project, a $10 million initiative that aims to enhance the visitor experience in the Southern Flinders Ranges. Alongside the trail, you'll find new and improved day visitor facilities in Wirrabara and an additional 20 kilometres of trails in Mount Remarkable National Park at Willowie.

But that's not all – this project also promises a new multi-day walking experience on the western side of the range in Wapma Thura-Southern Flinders Ranges National Park and an upgrade of the Mambray Creek campground and day visitor area.

The Remarkable Southern Flinders project is funded by the South Australian and Australian governments, with support from the Foundation for National Parks & Wildlife, Regional Development Australia Yorke & Mid North, Northern Areas Council, District Council of Mount Remarkable, Port Pirie Regional Council, and the Nukunu Traditional Owners.

For more information visit https://www.parks.sa.gov.au/pa...

Love bike riding and want inspo for your next adventure? Read 6 parks for mountain biking in and around Adelaide and Handy tips for mountain-biking in national parks.