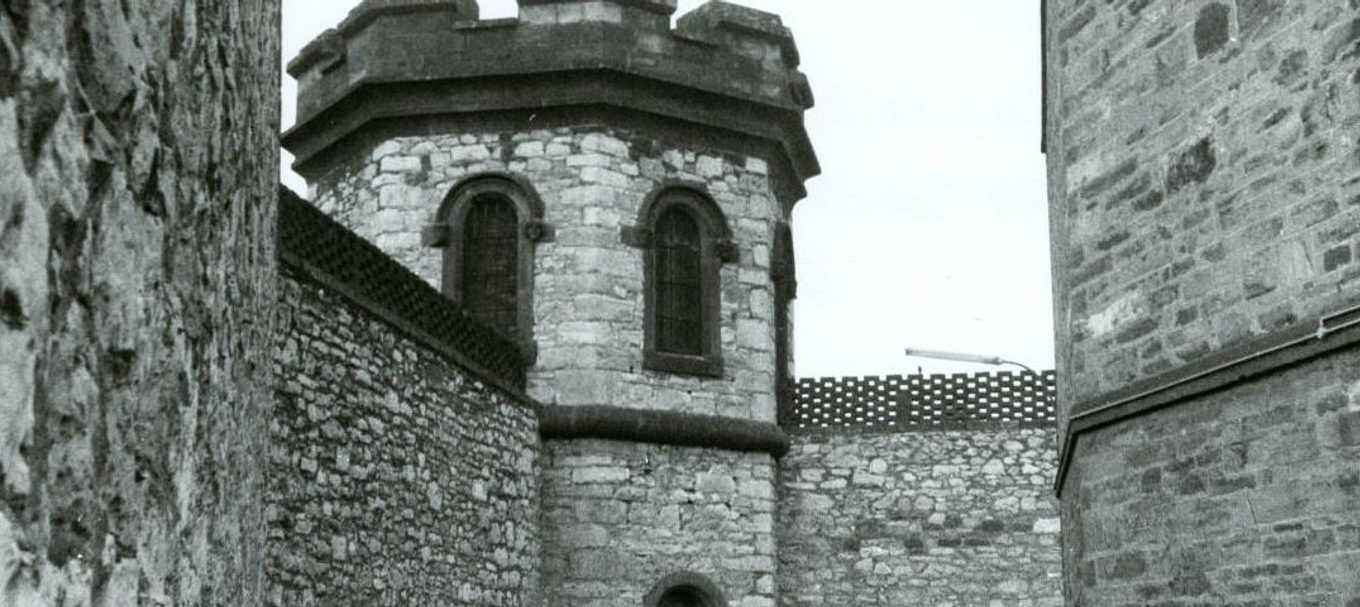 Your chance to see Adelaide Gaol's brand-new Story Cells
New exhibitions, untold stories and never-before-seen artefacts – you'll find it and more at Adelaide Gaol on History Day.
You might have glimpsed the imposing walls of the historic Adelaide Gaol from North Terrace, but have you ever stopped in for a look around?
The gaol is one of the oldest remaining colonial public buildings in Adelaide. Open for business from 1841 to 1988, it was one of Australia's longest continuously operational prison facilities.
The site is open to visitors to explore, but in a special one-off event you can now get an even better glimpse into the Gaol's grisly past by scouring the record books to learn about the very first prisoners that were locked away.
And you can check it all out on History Day to be held on Sunday 15 May.
Here's what's in store
The Gaol's brand-new Story Cells will be opened to the public for the first time. Each cell features stories and artifacts from famous prisoners – including Thomas Horton who was executed for murder in 1904. Thanks to the generosity of Horton's family, the cell contains several donated artefacts never before seen in public.
Or visit the other cells for stories of Australia's first saint Mary MacKillop's service at the Gaol, crime, prison life, and even escape attempts!
Would you like the opportunity to own a unique and memorable part of South Australian history? You can purchase a limited-edition hand engraved rooftop slate from the original 1841 build.
There is also a new exhibition – the Original Cell Block Display – which showcases artefacts from the Gaol's chapel, as well as a miniature model of Adelaide Gaol and a prisoner-made model of the Cutty Sark sailing ship.
Gaol Road Markets
The Gaol Road Markets will once again return to Adelaide Gaol and will feature handmade crafts, local designers, food, coffee and live music.
Here's the details
What: History Day at Adelaide Gaol
When: Sunday 15 May from 10am to 4pm
Cost: $5.50 entry fee. Children under four are free.
Book: Online bookings are encouraged, however entry tickets can be purchased on arrival.
There's even more to see and do
After you've checked out the records, explore further afield to learn more about this iconic site and the prisoners that were kept there.
Find out what landed them behind bars, the realities of prison life, and the ways they tried to escape.
Walk through the cells, around the exercise yard and into the hanging tower, or look at the official documents and artefacts of the prisoners and guards, such as mug shots and uniforms.
About the Adelaide Gaol
Built in 1841, Adelaide Gaol is one of the state's two oldest public buildings, a title it shares with Government House (1839) on North Terrace.
The gaol finally closed its doors in 1988 when the last inmates were transferred to other institutions.
It had operated for 147 years, hosting more than 300,000 prisoners – and executing 45 of them.
Now the gaol is one of Adelaide's most popular heritage attractions, with self-guided tours available seven days a week, as well as guided historical tours for groups and schools, and ghost tours.
If you're interested in South Australia's rich history, check out our blogs on naval history, River Murray shipwrecks, and built heritage captured in pictures.