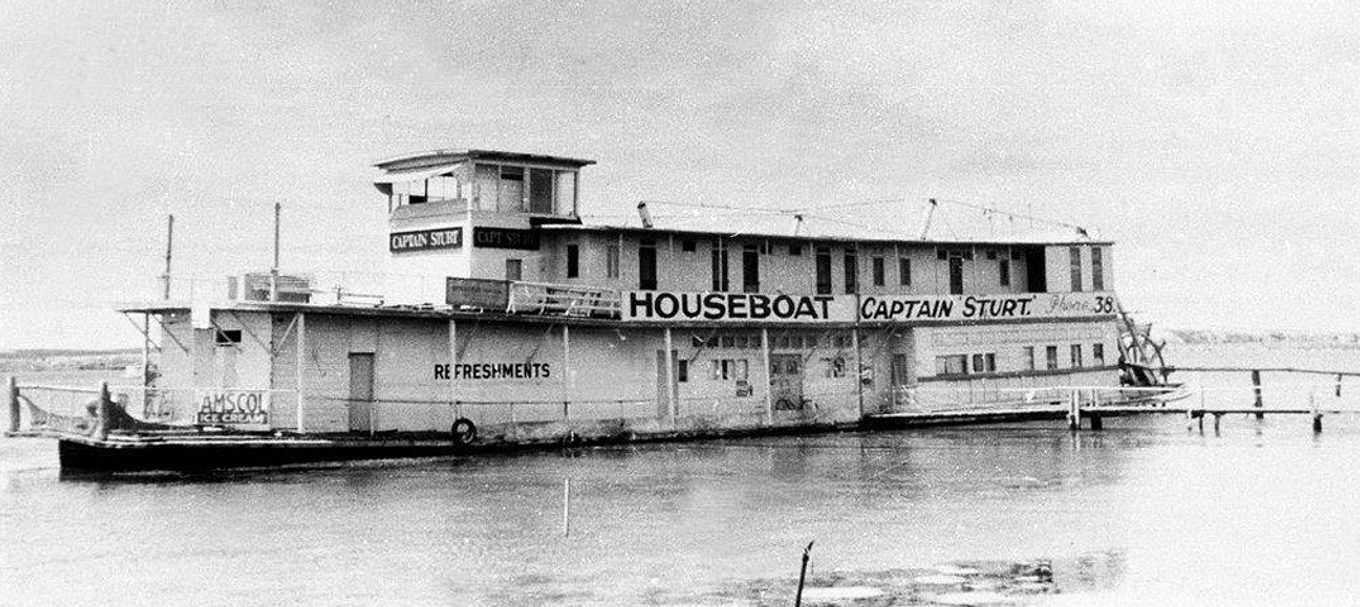 Shipwrecks of the River Murray
The depths of the River Murray hide a multitude of stories about South Australia's maritime history.
In the late 1800s and early 1900s the River Murray was heavily used by pastoralists, settlers and travellers. Paddle steamers and barges regularly travelled back and forth carrying passengers and various goods including mail, fruit, wool, wood and livestock.
The ships were a way to connect the towns dotted along the river, which helped build the river community.
The South Australian Register of Historic Shipwrecks was created to keep track of these vessels, with ships that have been wrecked or decommissioned for 75 years added to the list.
It's believed that about 77 shipwrecks lie beneath the surface of the River Murray in South Australia.
One ship recently added to the register is the S.S. Captain Sturt, a paddle steamer assembled at Mannum in 1916. If you've been to Goolwa, there's a good chance you've spotted her paddlewheel sticking out of the water as the centrepiece to the Captain Sturt Marina.
The 35m-long ship was a vital part of the construction of South Australia's locks and weirs, and the Goolwa Barrages.
Another shipwreck of note along the river is the Water Witch. A single-masted cutter built in Tasmania in 1835, Water Witch was the first European vessel to enter the mouth of the River Murray.
She was used to chart the lower reaches of the river, and was used by the explorer Edward John Eyre in his work. The ship was wrecked in 1842 and declared a historic shipwreck in 1983.
You can discover more about the shipwrecks of the River Murray by following the River Boat Heritage Trail. The trail was installed in 2009, and highlights listed shipwrecks along the river between Border Cliffs and Goolwa, telling the stories of the vessels, places and people.
To explore the Register of Historic Shipwrecks:
Visit NatureMaps
Select 'Switch to Layer View'
Expand the 'Heritage and Tourism option'
Select 'Shipwrecks'
Image courtesy of the State Library of South Australia