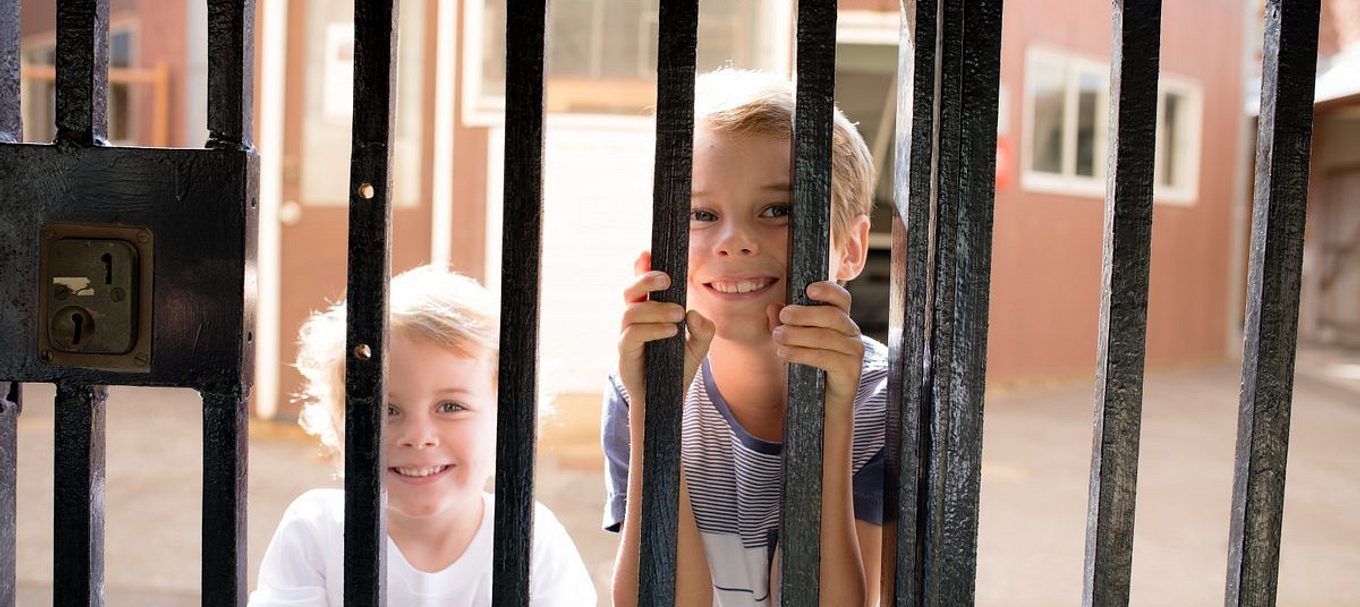 How you can tour the Adelaide Gaol with a bingo twist
Grab your thinking caps and head to the Adelaide Gaol these school holidays for this brand new experience.
Just a stone's throw from Adelaide's CBD is the Adelaide Gaol, one of the creepiest heritage sites in South Australia that you can actually wander through and explore.
And it's not just for adults to enjoy – there are activities specially designed for children too. Like the new Easter Bingo Challenge.
The challenge involves completing a range of fun Easter-themed gaol activities that are listed on your Bingo card, such as discovering what prisoners did at Easter time, guessing what Gaol stories are fact or fiction in the Activity Room, uncovering what creepy crawlies prisoners shared their cells with and much more.
When you've crossed off 4 activities in a row on your card, either horizontally, vertically or diagonally, shout out 'Bingo' and you're done!
The Easter Bingo Challenge is a great way to explore the grounds and learn about the fascinating history of one of the state's oldest buildings.
Along the way, keep your eyes peeled – there's a giant bunny hiding in the gaol, see if you can spot him.
The Easter Bingo Challenge is free with entry and should take about an hour to complete. It can be undertaken any day of the school holidays between 10 am and 4 pm.
Once the kids have completed their bingo card, they'll receive a limited edition Easter 2022 school holiday badge.
The badge, the first of a new school holidays collectors' series, will be available for the first 1000 participants on a first come, first served basis. There will be a new one to collect every school holidays.
What else to see and do
The fun doesn't end when the kids' bingo card is complete – afterwards, spend some time touring the onsite museum, the Mugshot Exhibition and the recently reopened upstairs wing of the Remand building.
Here you can learn more about this iconic site, the prisoners that were kept there, what landed them behind bars, the realities of prison life, and the ways they tried to escape.
Walk through the cells, around the exercise yard and into the hanging tower, or look at the official documents and artefacts of the prisoners and guards, such as mug shots and uniforms.
About the Adelaide Gaol
Built in 1841, Adelaide Gaol is one of the state's two oldest public buildings, a title it shares with Old Parliament House on North Terrace.
The gaol finally closed its doors in 1988 when the last inmates were transferred to other institutions.
It had operated for 147 years, hosting more than 300,000 prisoners – and executing 45 of them.
Now the gaol is one of Adelaide's most popular heritage attractions, with self-guided tours available 7 days a week, as well as guided historical tours for groups and schools, and ghost tours.
Love learning about South Australia's heritage? You might like these stories: Your guide to understanding SA's State Heritage Places and 7 heritage places you might not know about.