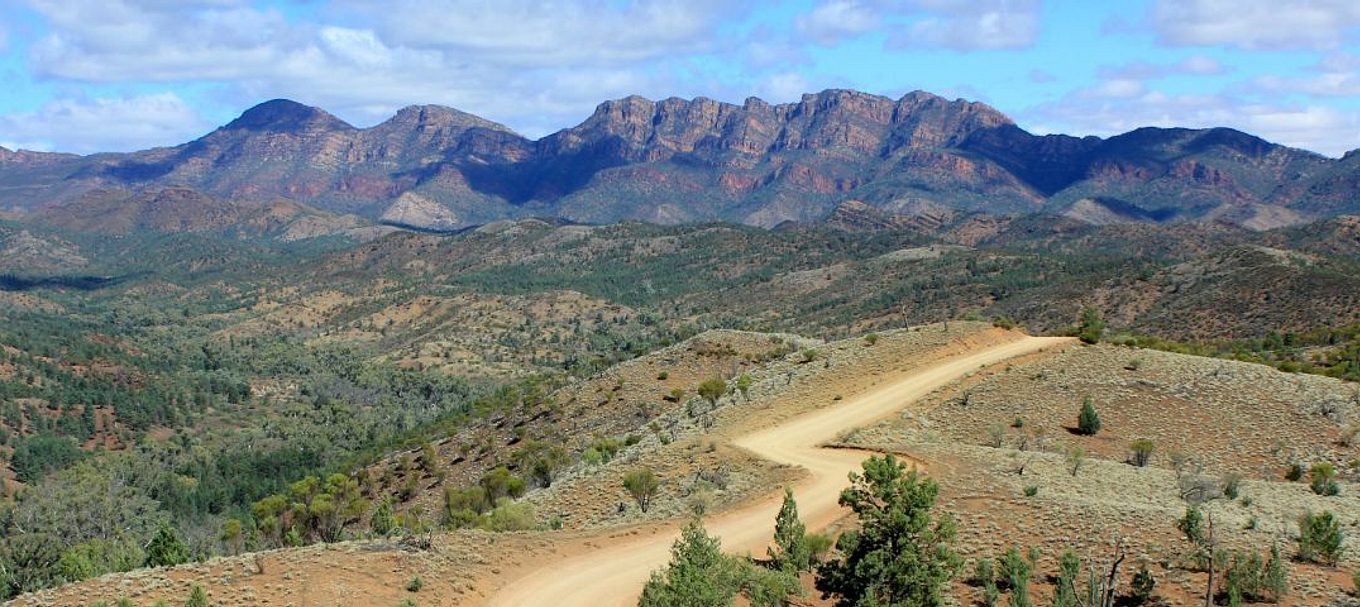 Your guide to camping at Ikara-Flinders Ranges National Park
Want to go camping in South Australia's Flinders Ranges? Here's what you need to know.
Ikara-Flinders Ranges National Park is one of South Australia's iconic destinations. Located 477 km north of Adelaide, you'll need to block out a few days to visit this park.
The park comprises approximately 95,000 hectares. It includes the Heysen Range, Brachina and Bunyeroo gorges, and the vast amphitheatre of mountains that is Wilpena Pound.
The park is filled with opportunities including walking, hiking, mountain biking, four-wheel driving, birdwatching and photography. While visiting, you'll be surrounded by native wildlife, rich cultural heritage and impressive geological features.
Ikara-Flinders Ranges National Park is a favourite for people looking to explore and take in the incredible landscape. Before you pack the car, read these useful tips so you're prepared for a great trip away.
Where to stay
There are 10 campgrounds dotted around the park, each offering various levels of facilities and nearby activities.
It's important to know that many sites cater for vehicle-based camping, while others can only be accessed by foot.
Here are a few we've picked out:
1. Aroona Campground
Aroona Campground is located at the northern-most point of the park, and is the starting point for several loop walks, particularly the Yuluna hike.
The campground is situated on the Aroona Creek between the ABC Range and the Heysen Range, and is nearby to the iconic Heysen Trail.
Facilities at the campground include long-drop toilets, a BBQ plate and fire pit so you can break out the marshmallows on chilly nights (note: seasonal restrictions apply).
Top tip: Explore this campground on Google Street View to get a taste of the area before you go.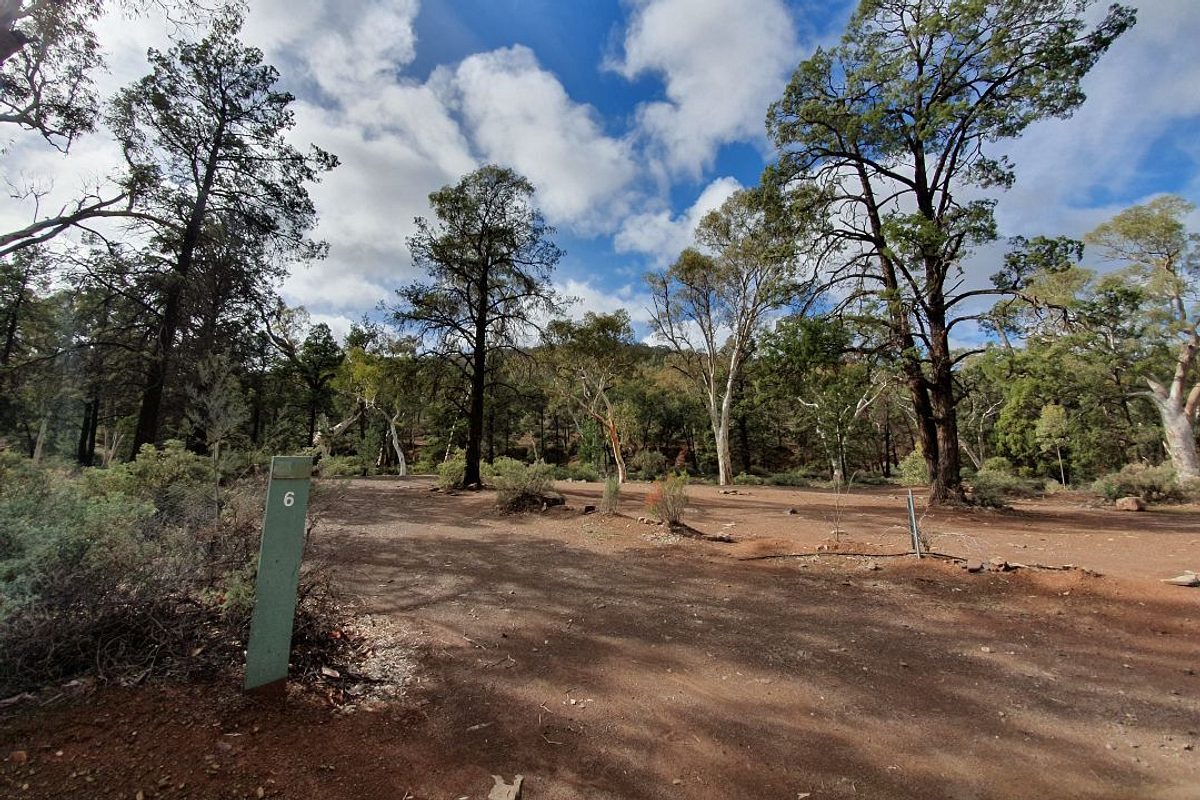 2. Brachina East Campground
The Brachina East Campground offers 2 different camping experiences on the banks of Brachina Creek and Aroona Creek.
The 2WD section is located high on the southern bank while the 4WD section is reached by a rugged track across the creek.
The 2WD sites have easy access for caravans and camper trailers, which offer creek views.
Facilities include long-drop toilets, BBQ plate and fire pit (note: seasonal restrictions apply).
Top tip: Before you go: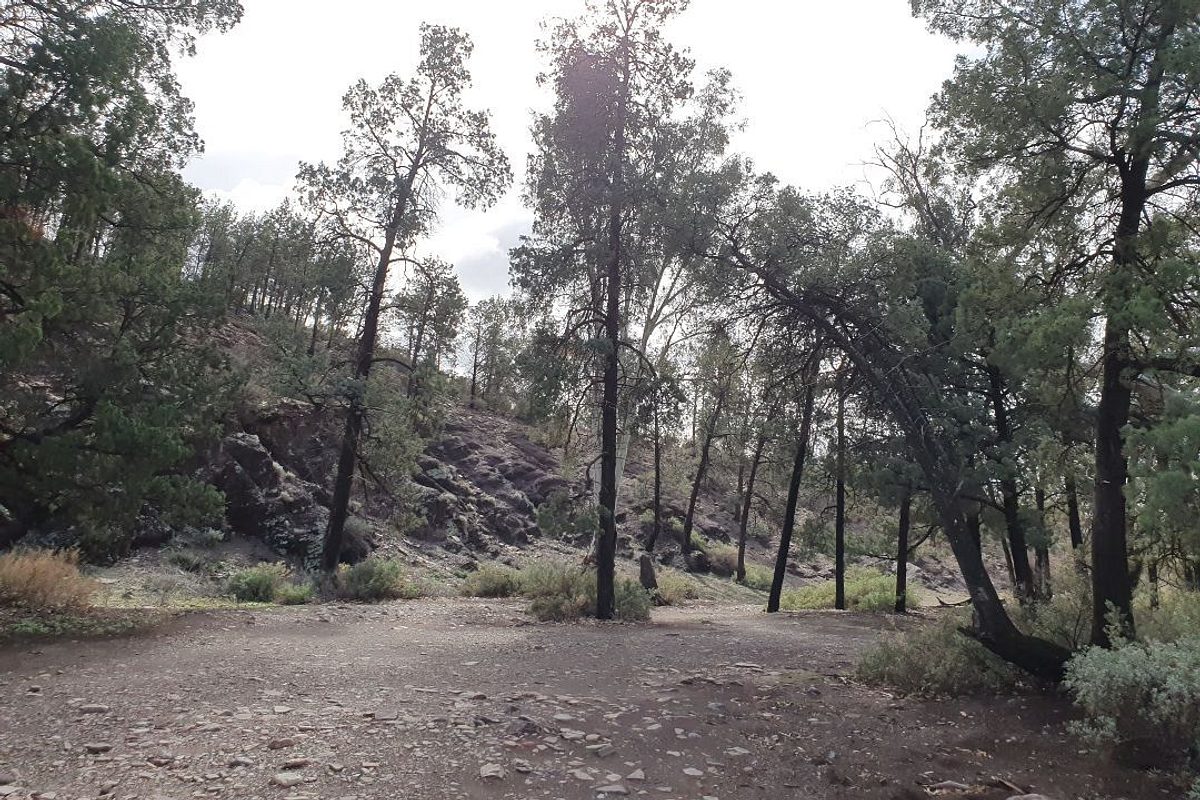 3. Teamsters Campground
Sitting high on the cliffs of the Brachina Creek, the Teamsters Campground is close to where the creek flows into the plains.
Look out for fossil worm burrows and Wilkawillina limestone fossils that can be found nearby.
Facilities include long-drop toilets, BBQ plate and fire pit (note: seasonal restrictions apply).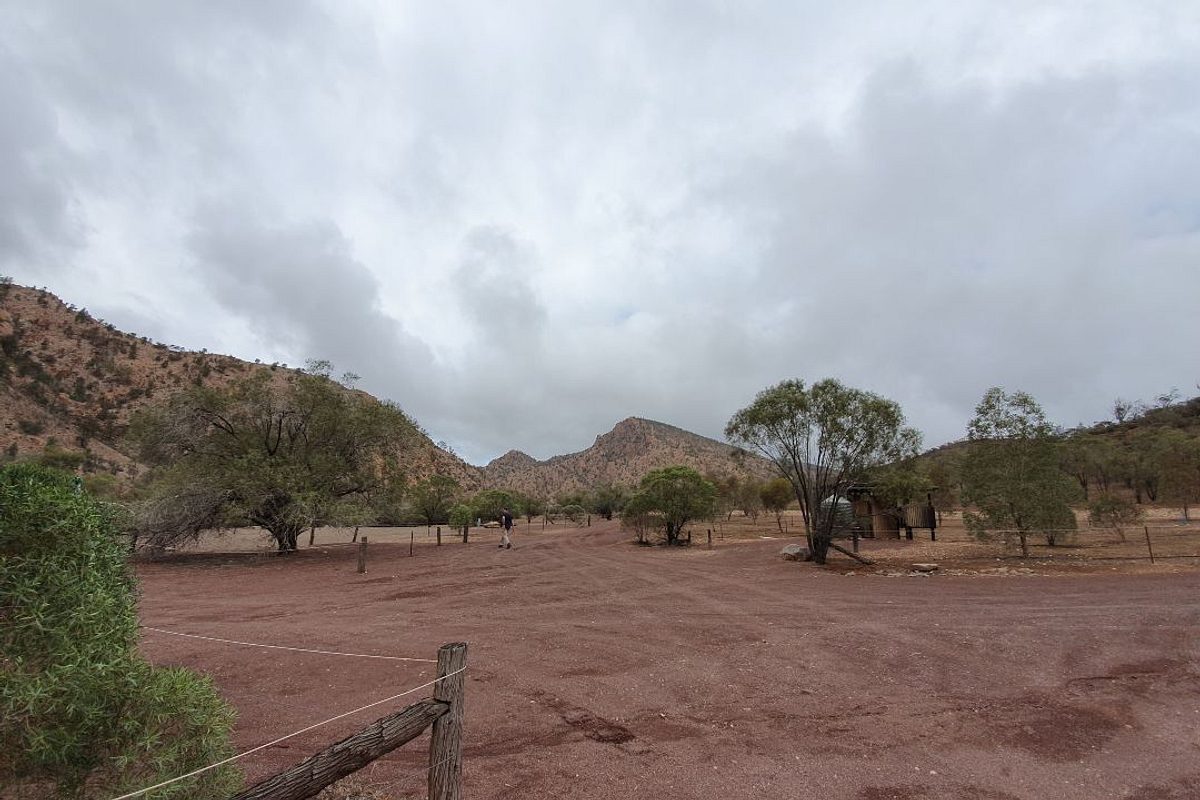 4. Wicolo Campground
The Wicolo Campground is the only walk-in campground in Ikara-Flinders Ranges National Park, and is nestled between native pine and the Eastern side wall of Wilpena Pound.
The campground offers picturesque views and is a perfect camping spot for park visitors travelling the Heysen Trail, Mawson Trail and Flinders Ranges by Bike trail.
Toilet facilities are available onsite, but note that campfires are prohibited at this campground.
Top tips
If you're new to camping in a national park, check out our blogs: Everything you need to know for your first camping trip in a national park and Everything you need to know about cooking on a camping trip.
If camping isn't your thing but you still want to stay in Ikara-Flinders Ranges National Park, you won't be left out with the fabulous Wilpena Pound Resort offering stunning accommodation options.
The Wilpena Pound Resort also has a campground, so if you've booked a campsite in the national park, be sure to not set up camp in one of the resort's campsites.
Double-check your booking confirmation email before you go, and be sure to stick to the dates of your booking – there's nothing worse than being set up in someone else's campsite and having to move all your gear, or even worse, getting caught out in a spot that isn't permitted for camping.
Looking to play your part for the environment while you're camping? Read our blogs: How to have a low-waste camping trip when it comes to your menu and Learn how to reduce plastic food waste on your next hiking or camping trip.
Campsites can be booked 12 months in advance, so you can plan your next trip away nice and early.
If you're planning on having a campfire, you'll need to bring your own firewood, or purchase it from Wilpena Pound Resort, as collecting firewood from the park is prohibited.
What to see and do
There's so much to see and do in the park and Rangers James Skinner and Tom McIntosh know it like the back of their hands. Check out James's tips and plan your day out with Tom's four-day itinerary, or try these ideas:
1. Bushwalking
There are plenty of bushwalking options with a vast network of trails located in the park for walkers and hikers of all abilities.
If you're looking for an easy stroll, try the Living with Land Walk. This 3.2 km loop trail begins from the Old Wilpena Station.
The self-guided walk discovers the themes of self-sufficiency, improvisation and survival in the remote and isolated pastoral settlements of the Flinders Ranges.
If you're up to a challenge, try the Red Hill Lookout Hike. The trail begins in the carpark at Aroona Campground, can be quite steep in sections and will take about 4 hours to complete the 9 km.
Hike up to the top of Red Hill for views of the Aroona Valley and south to the peaks of Wilpena Pound.
Before heading out on your bushwalk, whether it's a short stroll or a long hike, make sure you're well prepared by:
taking a sufficient supply of drinking water
taking a park map; save a copy from the parks website or download the Avenza Maps app on your smartphone
finding out how long your walk will take so you know how much time to allow before the sun goes down
letting someone know of your intended trip
taking the necessary hiking equipment if you're going on a hard hike
checking the weather forecast so you don't run into extreme heat or cold temperature drops
choosing a bushwalk that complements your fitness abilities.
Top tip: Before visiting Ikara-Flinders Ranges National Park, or any national park for that matter, take a read of our blog: What to do if you get lost or stranded in a national park.
2. Mountain biking
Ikara-Flinders Ranges National Park has fantastic mountain biking opportunities for visitors. The Mawson Trail and several roads provide access to some of the most stunning scenery in the park.
For a great cycling experience, the long-distance cycling trail, the Mawson Trail, traverses the park and uses many fire access trails that offer spectacular views. The Mawson Trail is accessible from Wilpena Pound and Trezona campgrounds.
Top tip: Here are our handy tips for mountain-biking in national parks.
3. Cultural sites
Ikara-Flinders Ranges National Park has a rich and complex cultural heritage combining Aboriginal and pastoral history.
The Adnyamathanha people (meaning hills or rock people) are the traditional custodians of the Ikara-Flinders Ranges National Park. Their connection with the land stretches back many thousands of years.
Two of the park's important cultural sites, Arkaroo Rock and Sacred Canyon, are filled with ancient rock paintings and engravings.
At Arkaroo Rock you'll find ochre and charcoal rock paintings from the land's Traditional Owners, while at Sacred Canyon you'll come across etchings in the rock faces, thought to depict animal tracks and people.
When visiting these sites, ensure they're treated with respect and admiration. Please do not touch any of the site as this can cause significant damage.
One of the most important things you can do in a national park is to leave the area exactly how you found it when you arrived. This means leaving no trace.
Know before you go
Book online
Camping and vehicle entry fees need to be booked before arriving in the park. You can book online or in person at one of our sales agents, such as the Wilpena Pound Visitor Centre.
Bookings can be made up to a year in advance, so you can be sure your campsite is ready and waiting for your arrival at the park.
Check for closures and alerts
Before heading out, check the National Parks and Wildlife Service website for any closures and alerts in the park.
Maps
South Australian park maps are available to use in the Avenza Maps app on your smartphone.
The maps are georeferenced and work with the GPS on your phone to pinpoint your location directly onto the map, even if you are out of phone range.
You'll just need to download the app and maps while you have mobile data or a WIFI connection.
You can also download National Parks and Wildlife Service maps and print them at home.
Mobile phone coverage
Mobile phone coverage in the park is patchy and unreliable and will also depend on your service provider. If you require phone coverage, it's best to check your provider's coverage maps.
Leave no trace
There are no bins in national parks, so don't forget to take rubbish bags with you so you can take your rubbish home with you when you leave.
Campfires
Fire restrictions apply in all South Australian national parks. At Ikara-Flinders Ranges, gas fires are permitted throughout the year, other than on days of total fire ban.
Wood fires and solid fuel fires are only permitted outside of the fire ban season in designated campfire pits.
Fire ban season usually starts on 1 November and runs through to 31 April, however, dates are subject to change based on seasonal conditions. Always check the SA Country Fire Service website to keep up-to-date about fire bans.
You must bring your own firewood if you plan to have a wood fire, as it is prohibited to collect firewood within national parks.
No dogs allowed
Leave your pooch at home – Ikara-Flinders Ranges National Park is a dog-free zone.
Wanting to explore more of the Flinders? Check out our blog:6 national parks to visit in South Australia's Flinders Ranges.
Park of the Month

Throughout the month of July, Ikara-Flinders Ranges National Park is being celebrated as one of National Parks and Wildlife Service's Parks of the Month.
There are heaps of events and activities to get involved in to help you explore the park. Check the website for all the details.