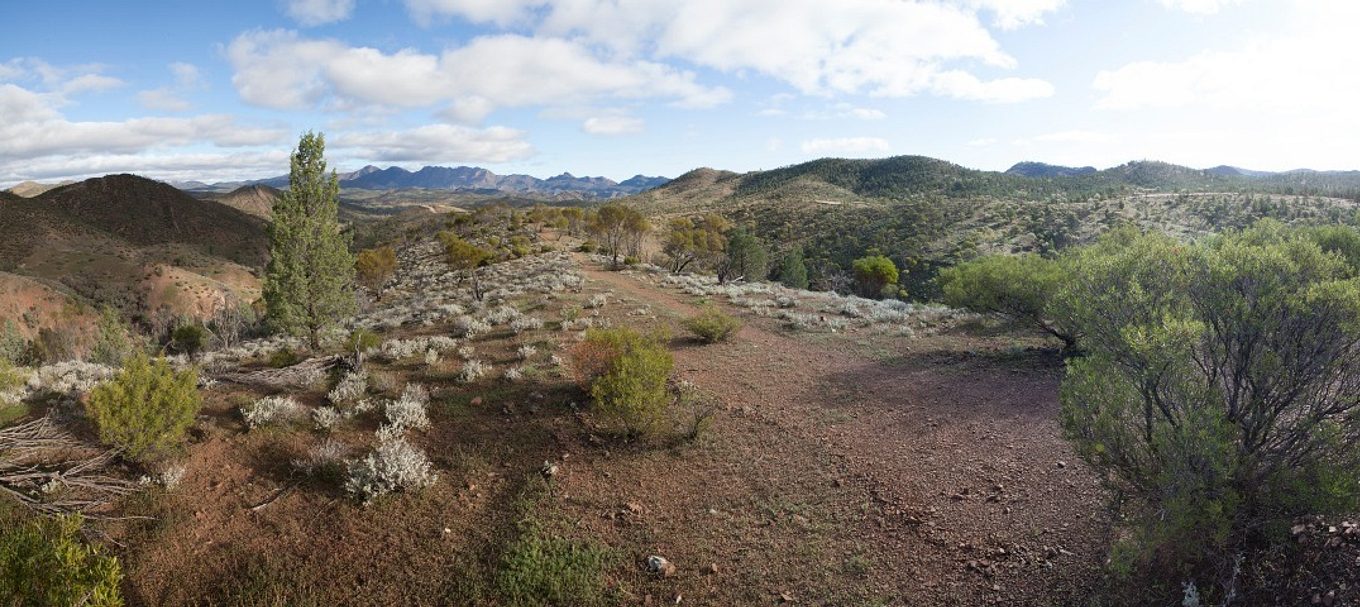 6 national parks to visit in South Australia's Flinders Ranges
Venturing out to SA's Flinders Ranges and Outback? Make a stop in one of these national parks while you're there.
A visit to the Flinders Ranges and Outback region of South Australia provides a dramatic departure from the hectic pace of city life.
Once you're there, you'll experience a different kind of serenity and witness jaw-dropping scenery so unique it will make you think you've travelled to another planet.
Here are our picks of parks for you to explore on your next visit to the region:
1. Ikara-Flinders Ranges National Park
Located 95 kilometres north-east of Hawker, Ikara-Flinders Ranges National Park is full to the brim, with rugged mountain landscapes, peaceful tree-lined gorges and wildlife.
Bushwalking is one of the many activities you can enjoy in the park, and there's a range of walking trails on offer.
If you're looking for something quick and easy, the Hills Homestead Walk is a 6.6 km return track that should take you about 2 hours to complete.
For those looking for an activity to get the legs properly stretched and the heart pumping, the Aroona to Youngoona Hike might be for you.
This 15.4 km hike tells the story of the region's rich pastoral heritage, with beautiful views and contrasting rock formations, and will take about 7 hours to complete.
If you're looking for somewhere to put your feet up for the night, the park has several accommodation options ranging from campsites, some accessible only by 4WD or by foot, to resorts and even working sheep stations.
Top tip: Before your visit, download the free Discover the Flinders Ranges mobile app for iOS or Android for narrated driving and walking tours and guides to geology, birdlife and wildflowers found in the park.
2. Kati Thanda-Lake Eyre National Park
Kati Thanda-Lake Eyre National Park is located 60 km east of William Creek and is home to Australia's largest salt lake – Kati Thanda/Lake Eyre.
When there's water in the lake, usually between April and October, the park becomes a wonderland for birdwatchers as thousands of waterbirds, including pelicans, silver gulls, red-necked avocets, banded stilts and gull-billed terns, turn the lake into a breeding site.
Sitting 15 m below sea level, the park is one of the darkest spots in all of Australia – making it the perfect place for stargazing.
Set up camp at Halligan Bay Point Campground and be prepared for an awe-inspiring show in the night sky.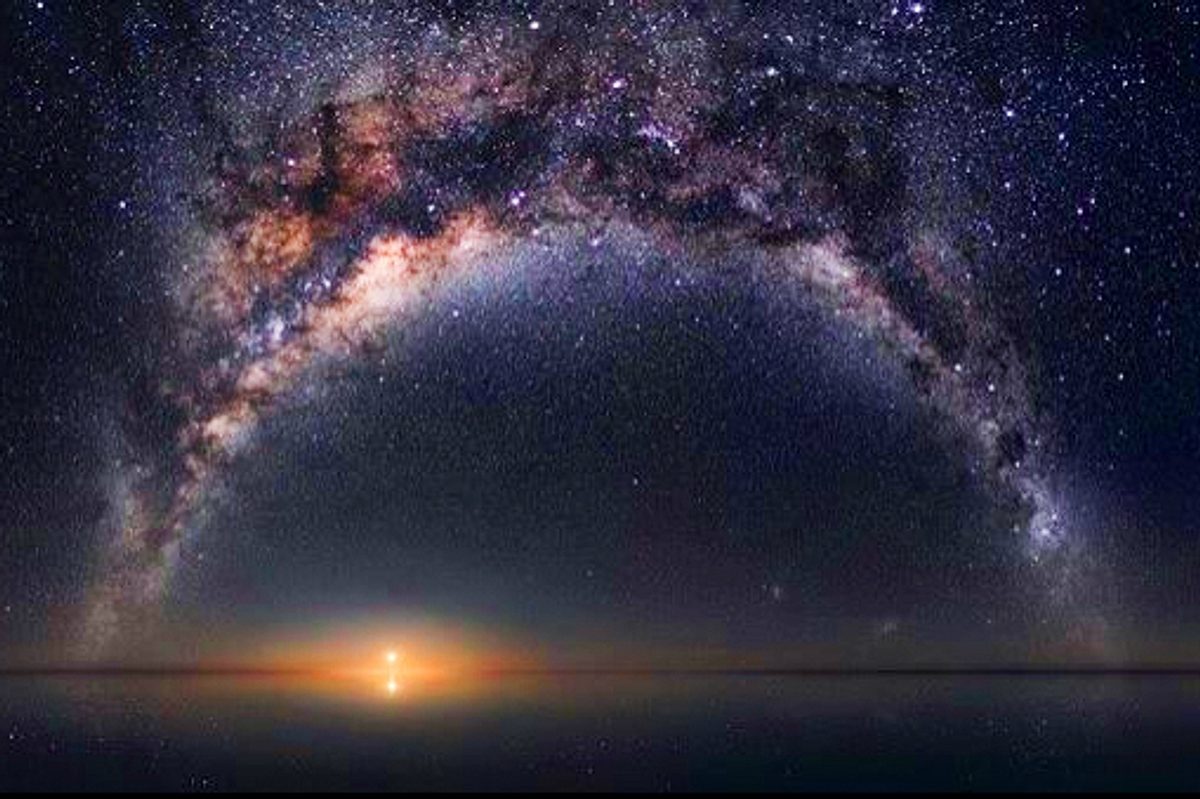 3. Mount Remarkable National Park
Situated 45 km north of Port Pirie, Mount Remarkable National Park is an ideal place to take the family, with bushwalking and mountain biking trails for all ages and abilities.
The easy 400 m walk to Ali Lookout takes you to the top of the stunning Alligator Gorge.
From there, if you're feeling like something a little more challenging, head down the 250-or-so steps into the gorge and follow the 2 km Gorge Circuit Hike along the bottom of the gorge.
If bikes are more your style, hop on the 6.5 km Monitor Loop and ride along the foothills of the Mount Remarkable Range and to the highest areas of Willowie Forest.
When you're done exploring, make your way to the Mambray Creek Day Visitor Area or Blue Gum Flat and settle down for a picnic or barbecue.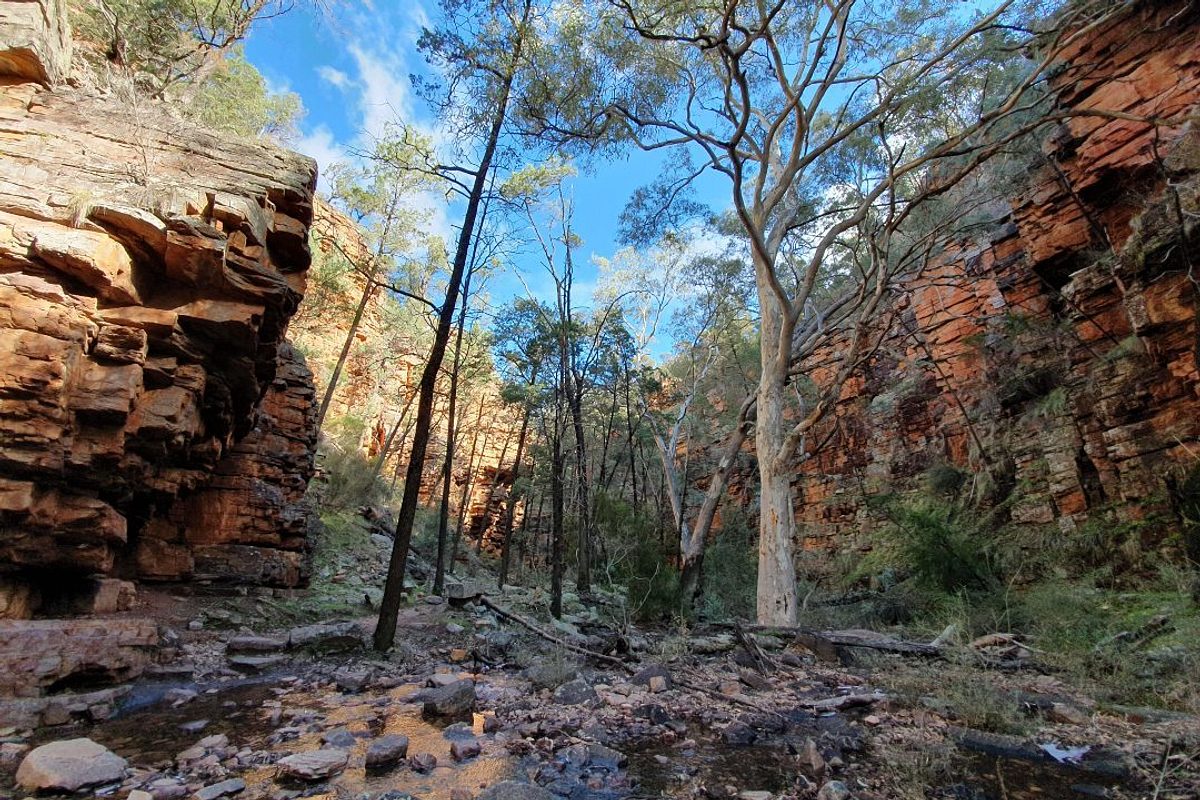 4. Witjira National Park
A 306 km trip from Coober Pedy, Witjira National Park features more than 120 mound springs, including the National Heritage-listed Dalhousie Springs.
Dalhousie Springs has been used by Aboriginal people for thousands of years as a source of food, shelter and medicine.
With a year-round temperature of about 37 degrees, the Dalhousie Springs' Main Pool is the perfect place to relax after taking a walk around the main springs and out to Kingfisher Springs.
And after travelling all that way, why not spend a night (or more) in the park? The Dalhousie Springs Campground has 20 campsites that are suitable for tents and camper trailers.
Top tip: access to this park and trails within it is subject to weather and road conditions in the area. Check the latest Desert Parks Bulletin before visiting for the most up-to-date information on accessing the park.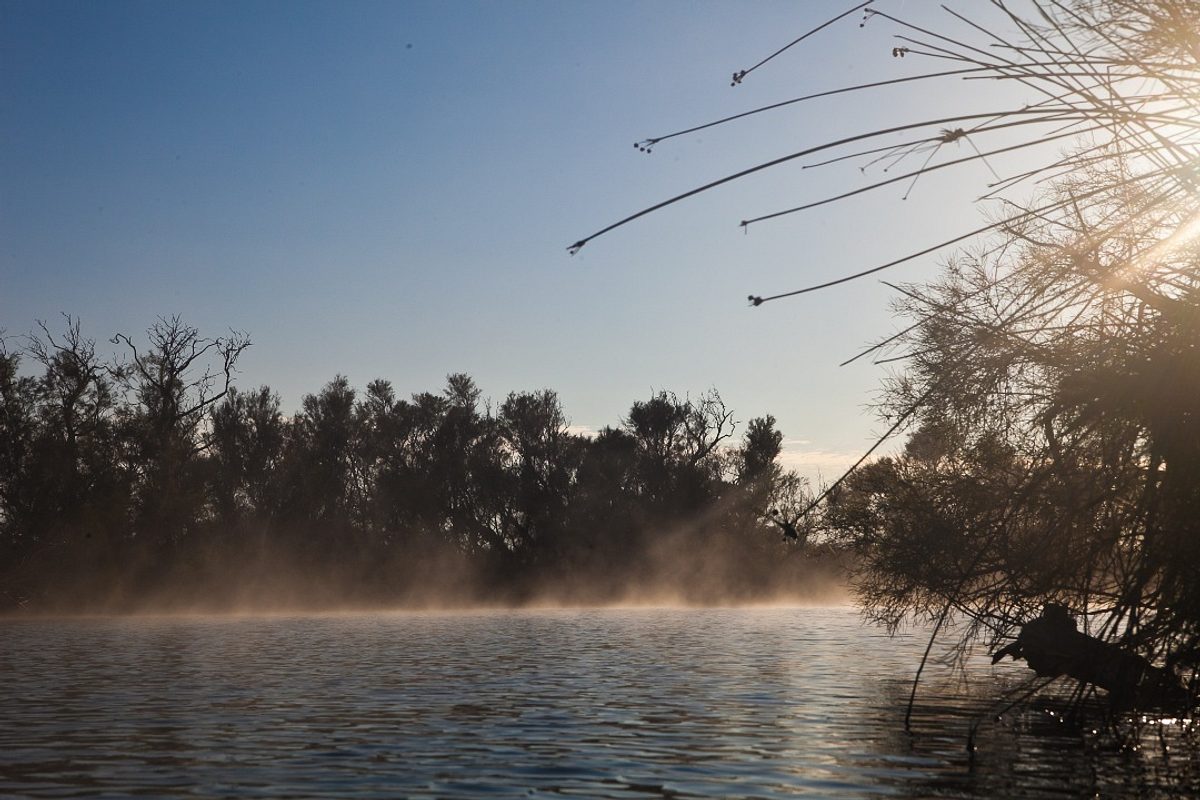 5. Innamincka Regional Reserve
Innamincka Regional Reserve is located 571 km from Marree and covers more than 1.3 million hectares of land.
Immerse yourself in the history of the area by visiting the sites where explorers Burke and Wills' tragic ending played out along Cooper Creek.
For a relaxing and rewarding experience, hire a canoe from the Innamincka Hotel and set off along Cooper Creek to enjoy the outback from the water.
Enjoy the park by night and set up your tent, camper trailer or caravan at the secluded Minkie Waterhole Campground. This site is set amongst river red gums and the waterhole welcomes an abundance on birdlife.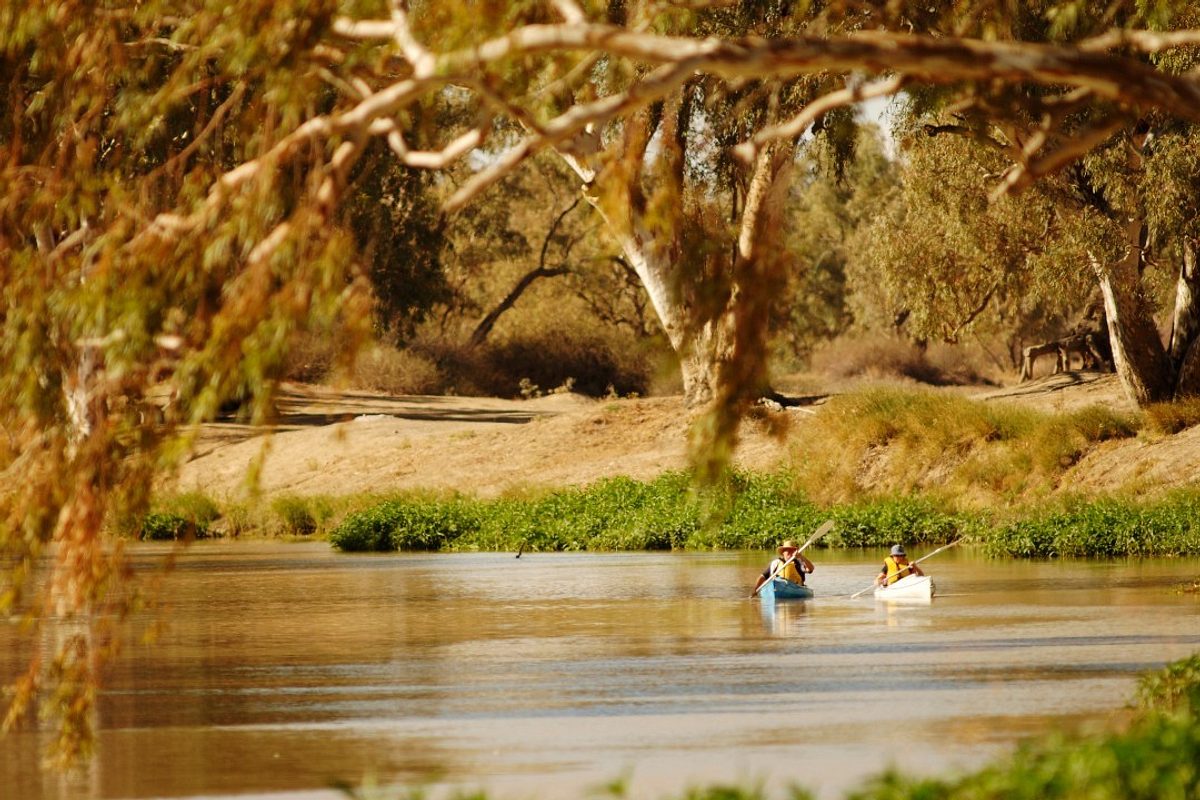 6. Munga-Thirri–Simpson Desert National Park
Sitting 286 km north-east from Oodnadatta is Munga-Thirri–Simpson Desert National Park
The area is home to the world's longest parallel sand dunes, and features a variety of desert wildlife preserved in a landscape of varied dune systems, extensive playa lakes (or dry lakes), spinifex grasslands and acacia woodlands.
From mid-March to mid-August the temperature in the area is milder, making it the best time to take your 4WD and explore the Simpson Desert.
Head to Poeppel Corner, in the Munga-Thirri–Simpson Desert National Park, and stand in three different states at once.
For a camping experience like no other, head towards the salt lakes in the central region where gidgee woodlands provide shade, shelter and soft ground for pitching a tent.
Top tip: a Desert Parks Pass is required to enter and camp in this park, so be sure to purchase yours online before you go.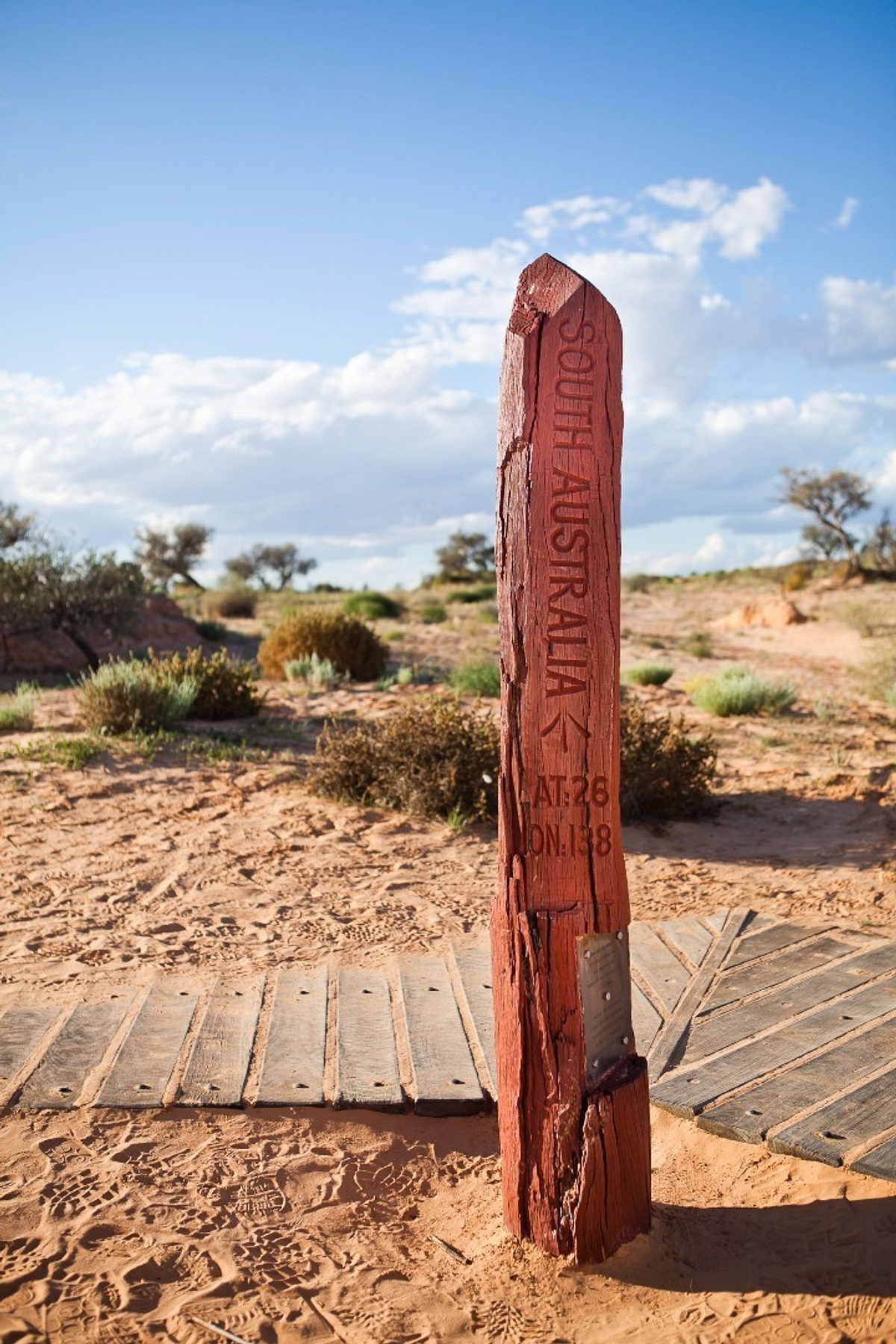 Keen to explore more of regional South Australia? Check out these parks to visit in the Riverland, Barossa, Limestone Coast and Yorke Peninsula.
Main image: Ikara-Flinders Ranges National Park
This story was originally posted in July 2020.