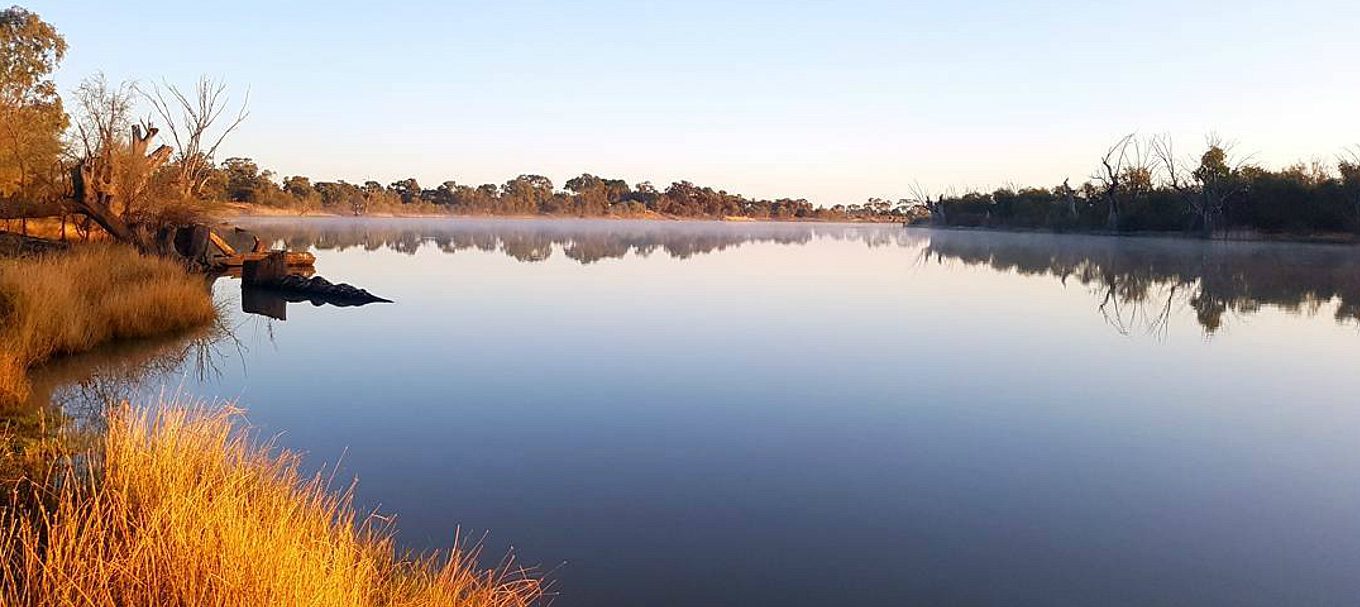 6 national parks to visit in South Australia's Riverland
Planning a weekend away in the Riverland? Make a stop in one of these national parks.
The Riverland's exquisite food, stunning views and unique natural environment make it the perfect destination for your next weekend getaway. If you're looking for ideas of how you can enjoy the region's natural beauty, look no further than its national parks.
The Riverland's national parks are great to visit all year round, but spring time is when they're at their very best.
Whether you want to enjoy the beautiful scenery as you float along in your kayak or get your binoculars out and try to spot native birds, there's something on offer for everyone.
Here's our top six parks to help plan your next trip to the Riverland:
1. Loch Luna and Moorook Game Reserves
Located 15 kilometres out of Barmera, Loch Luna and Moorook Game Reserves are popular recreation sites for river-based activities and camping.
Canoes and kayaks can be launched from most campsites within the reserves and there is a specific launching area in Loch Luna.
As you kayak or canoe through the peaceful waterways, keep an eye out for herons and the rare white-bellied sea eagle who inhabit the narrow creeks and shallow swamps of the reserves.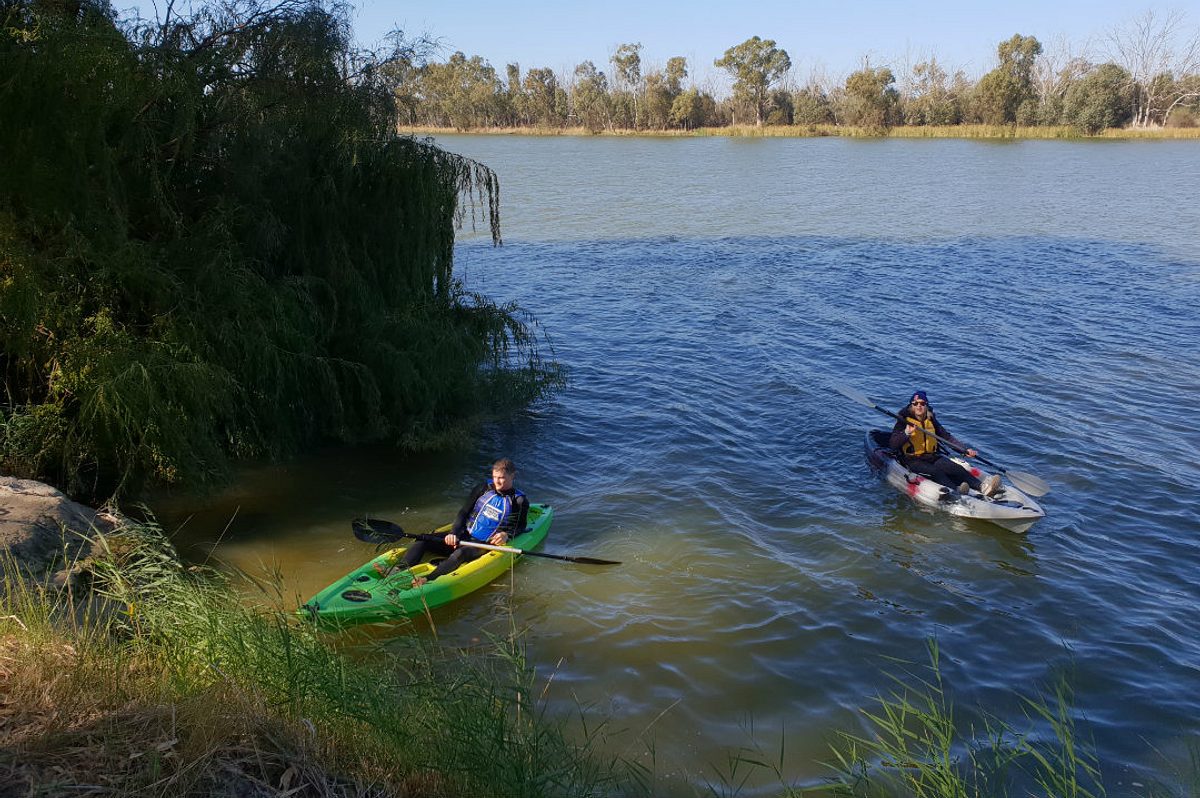 2. Murray River National Park – Katarapko
Murray River National Park is located 22 km outside of the township of Berri and is made up of three separate areas – Lyrup Flats, Bulyong and Katarapko.
The Katarapko section of the park has a number of campsites suited to both large and small groups.
Katarapko Creek is a popular spot for a day of fishing and is home to many of our native fish. If you cast out your line you're likely to catch some golden perch (callop) – but be sure to follow the rules about things like bag limits and the type of fishing gear you use.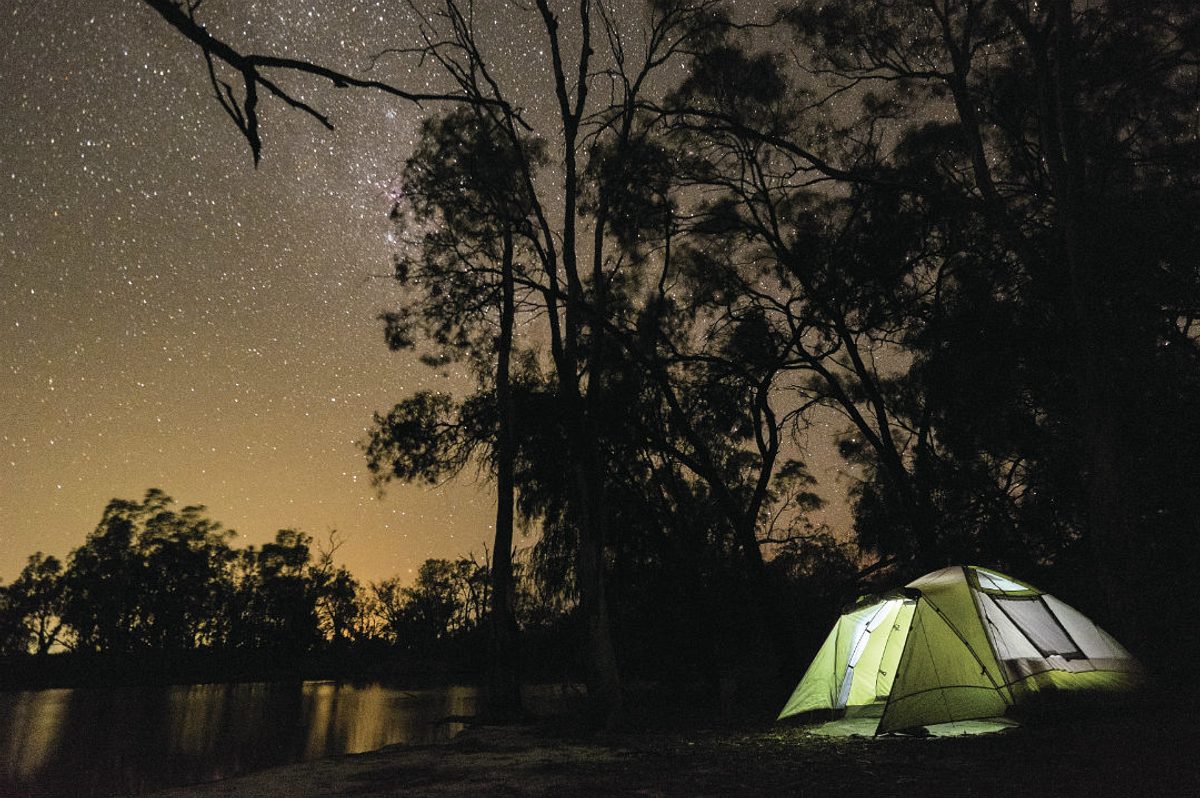 3. Brookfield Conservation Park
Just 16 km outside of Blanchetown – regarded as the entrance to the Riverland – Brookfield Conservation Park is home to a wide array of native wildlife including the southern hairy-nosed wombat and the fat-tailed dunnart.
Head out on the Three Habitat Walk in the early morning and you just might be lucky enough to spot a southern hairy-nosed wombat venturing out to graze on spear grasses.
The walk is 1 km long and will take roughly 45 minutes to an hour to complete. There are plenty of benches along the way where you can stop to take in the beautiful landscapes and keep an eye out for wildlife.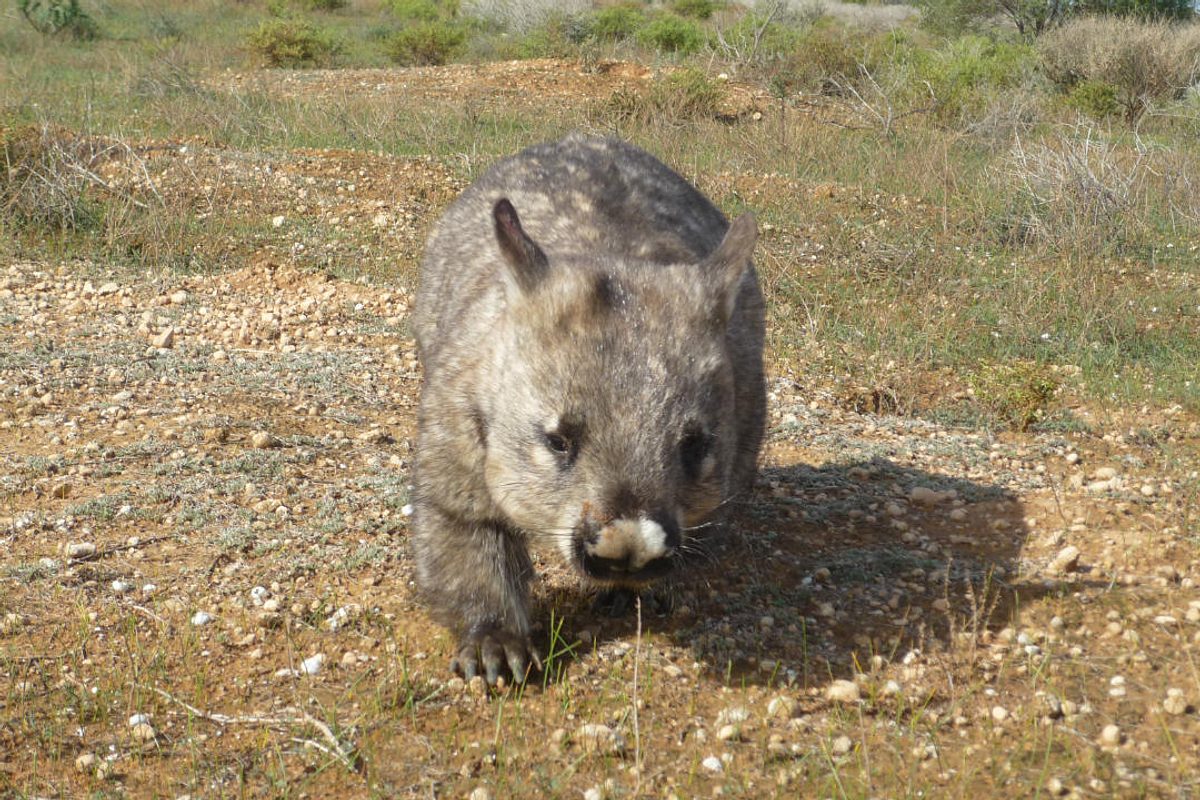 4. Morgan Conservation Park
Morgan Conservation Park is roughly 6 km from Morgan, at the west end of the Riverland. It's a fun trip to get to the park from the town as it includes a short and free ride on the Morgan Ferry.
Set up your tent, caravan or camper trailer in one of the park's campsites situated along the banks of the River Murray and wake up to the sounds of the pelicans and white-faced herons that call the park home.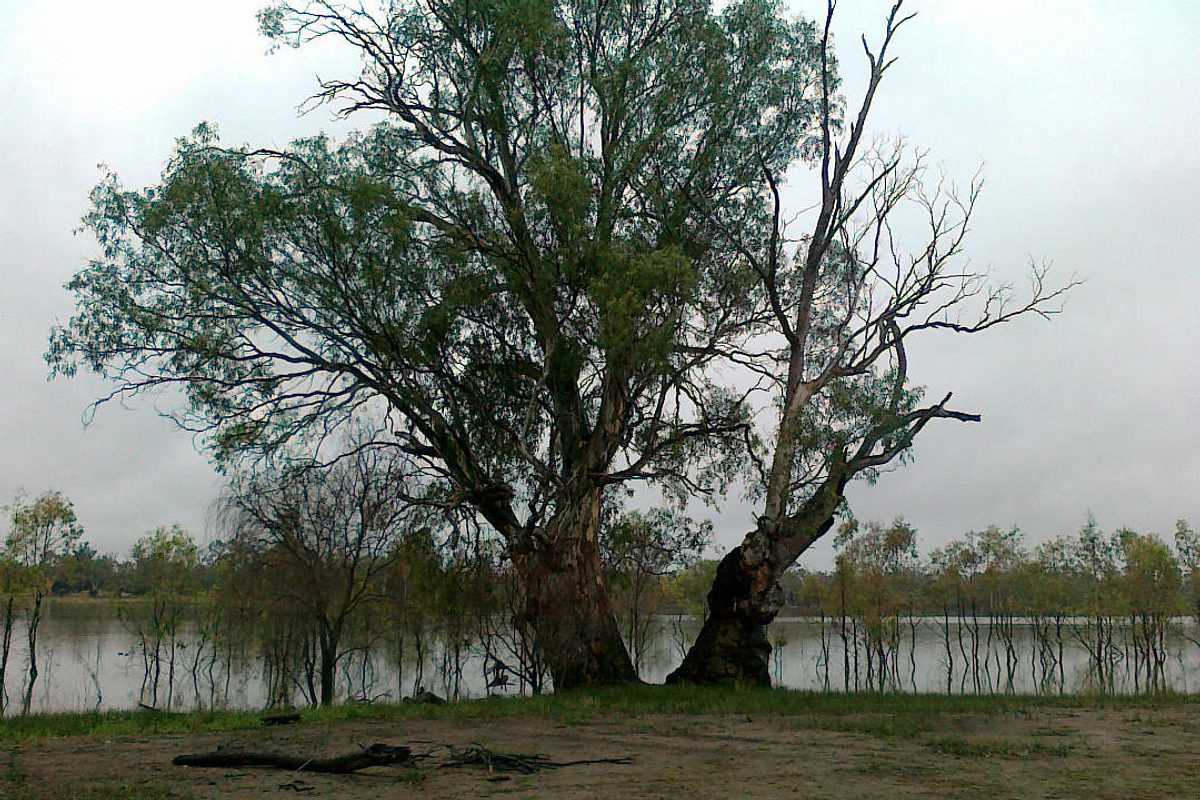 5. Chowilla Game Reserve
Chowilla Game Reserve is a 54 km drive north of the township of Renmark and features floodplain and wetland environments that provide an important refuge for waterbird populations
Bushwalking is a great way to experience the reserve and its inhabitants, and the 4 km Wetland Walking Trail is perfect for just that. Keep an eye out for parrots, bats, possums and other wildlife, and take the 350-metre detour to the lagoon where you might spot the tiny superb fairy-wren and many other native birds. The trail will take roughly 1 hour and 30 minutes to complete.
If you fancy getting away from the buzz of technology for a night or two, Chowilla provides great opportunities for secluded bush camping. The Border Cliffs Campground and the Chowilla Campsites have more than 40 sites, some of which can hold up to 40 people.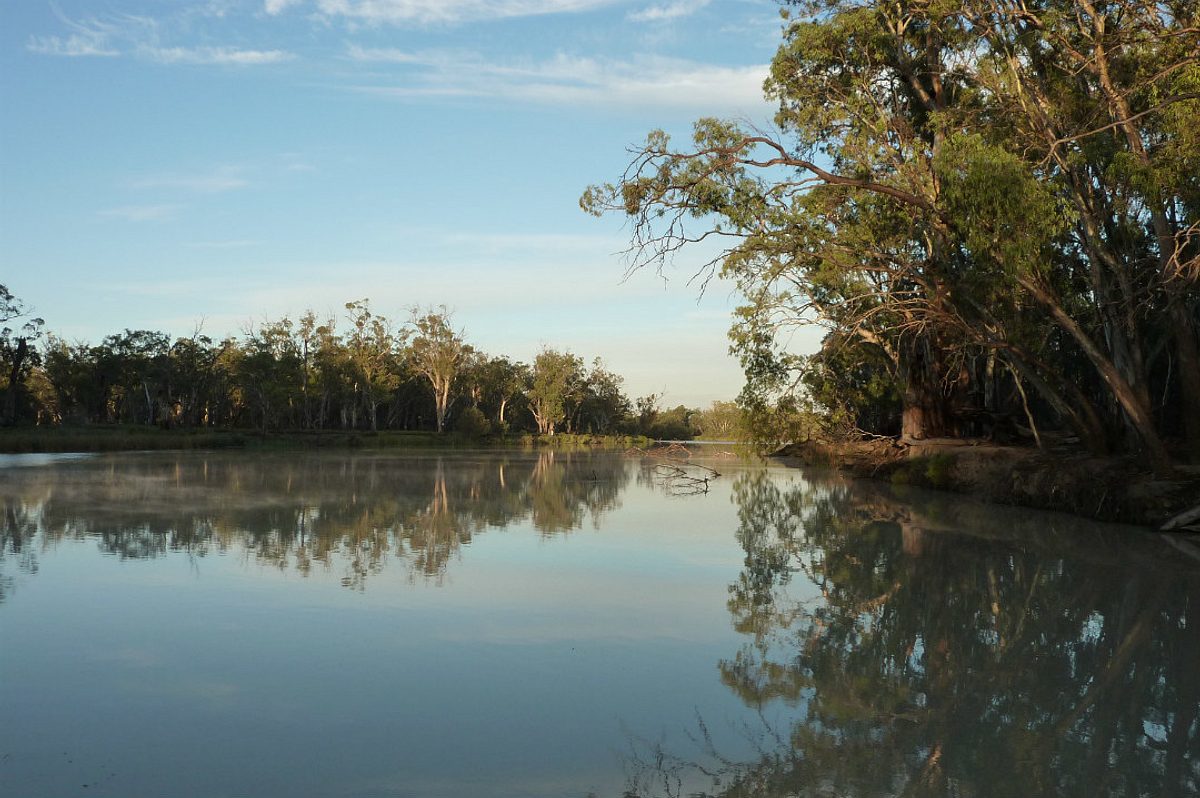 6. Maize Island Lagoon Conservation Park
Located 8 km east of Waikerie, Maize Island Lagoon Conservation Park is home to a variety of bird and reptile species, as well as families of western grey kangaroos.
Pitch your tent in one of the Council-run free campsites along the riverfront and go fishing along the cliffs and river banks.
Take a walk along the Peter Jacobs Walking Trail, which was designed by members of the River Murray Youth Council. The trail features interpretive signage with information about environmental watering, threatened species, local wildlife and more.
There are no facilities in the park, so make sure you come fully prepared with plenty of drinking water and food supplies.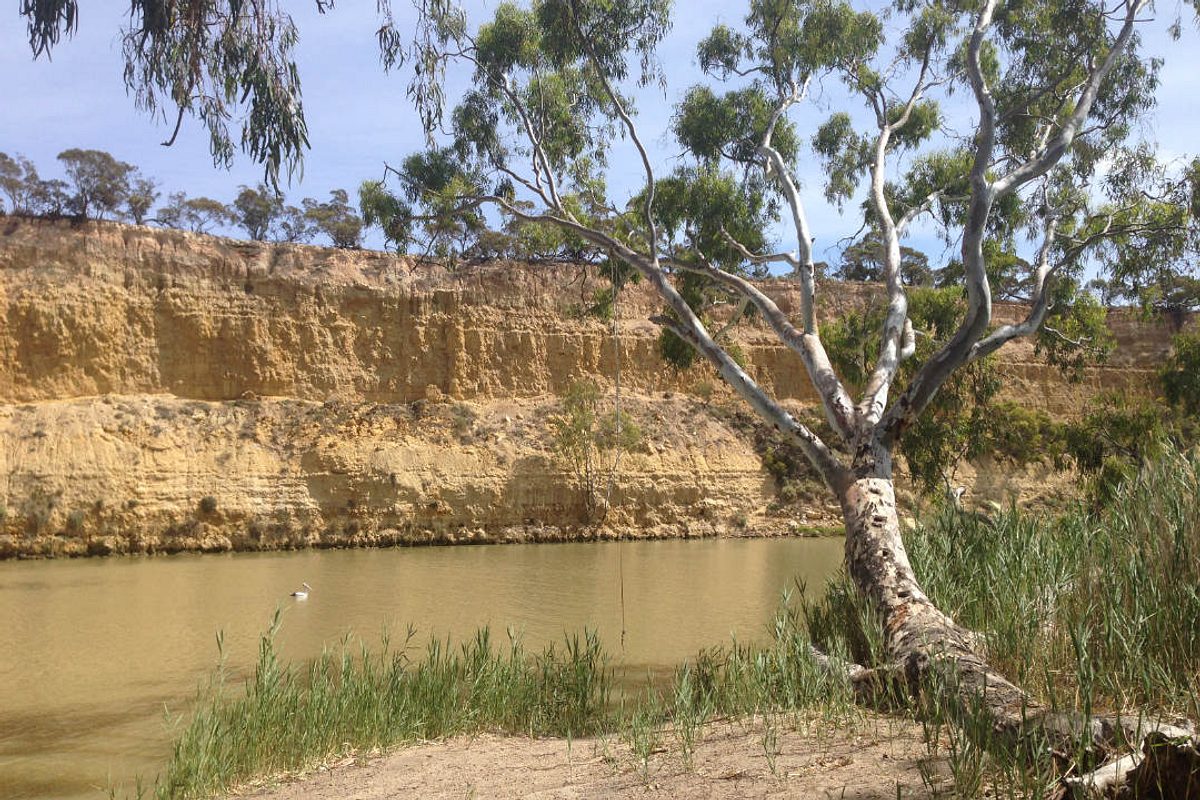 Top tip: If you're planning a camping adventure in one of these parks, remember to book your campsite online before you head off, and to check the National Parks website for information about any temporary park closures and other important information for your visit.
Looking for other ideas to keep the family entertained? Check out thesefun things to do along the River Murray. And if you're keen to learn more about the River Murray, thesefast factswill get you started.
(Main image courtesy of Federico Salazar)